TLE have been a long-term fan of Hong Kong ever since we first encountered it a number of years ago. It's perfect mix of east meets west, compact size, convenient public transport system, shopping, nightlife, food and bars in abundance have made it a great place – be it a quick weekend getaway to a week of city surfing.
On our most recent trip to the city we explored and enjoyed some of Hong Kong's newer luxury hotel offerings as well as some old favourites that all have the TLE factor. So read on and learn more about our favourite hotels in the city.
Peninsula (Kowloon Side)
A grand dame in the luxury hotel industry and a bench-marker for quality across the city and beyond, the Peninsula has had a winning formula since it first opened in 1928. Walk past the hotel's Peninsula Shopping Arcade with names like Goyard, Harry Winston and Graff and its fleet of Peninsula green Phantom Rolls Royce and you know you are in the pinnacle of luxury – which is no coincidence given its name and location TST (the tip of mainland China).
Whilst the hotel has retained its colonial past both inside and out, it embraces technology with open arms – rooms have the latest gadgets and a loyal workforce (many of which have spent a lifetime in service) keep the hotel's attention to detail above and beyond other brands in the city.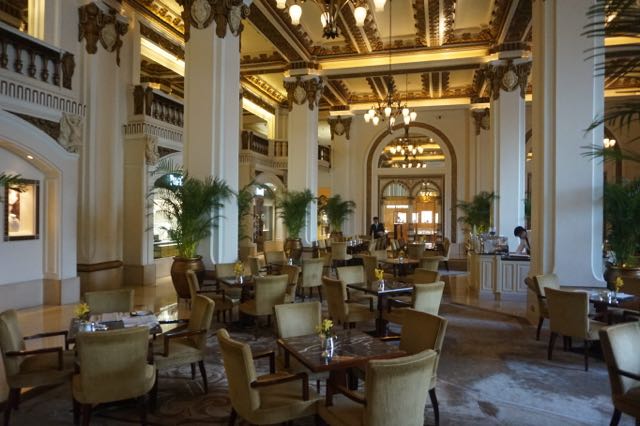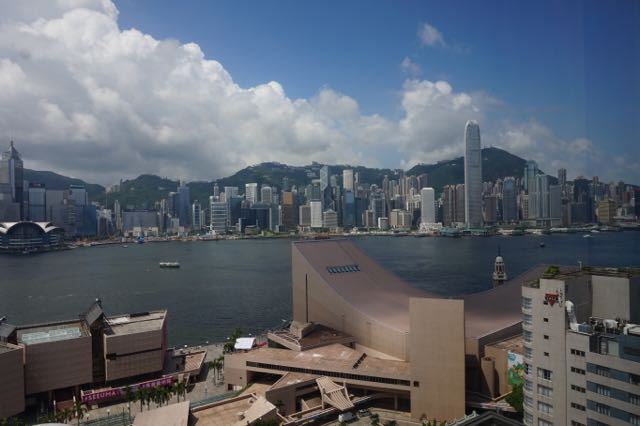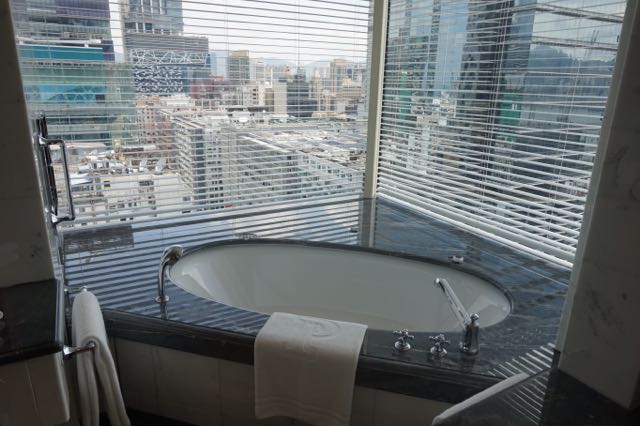 TLE Love – The Afternoon Tea. This is the first and still the best in the city, and the hotel has its own Swiss restaurant, which was moved piece by piece from Switzerland.
Address: Salisbury Road, Tsim Sha Tsui | Kowloon, Hong Kong, China, Web: hongkong.peninsula.com/en/default
LFK by Rhombus (Island Side)
The LKF by Rhombus is on Wyndham Street; a continuation of Hollywood Road and just a few minutes from Hong Kong's famous escalators. In terms of location it is right in the middle of where everything happens on a weekend, step out onto Wyndham Street on a Friday or Saturday night and the whole area has a holiday feel to it you could for a moment be forgiven for thinking you were in Ibiza with bars and clubs packed full of people spilling out into the street. However if this is not your scene don't worry as the hotel is a cool and calming environment the minute you walk through the entrance.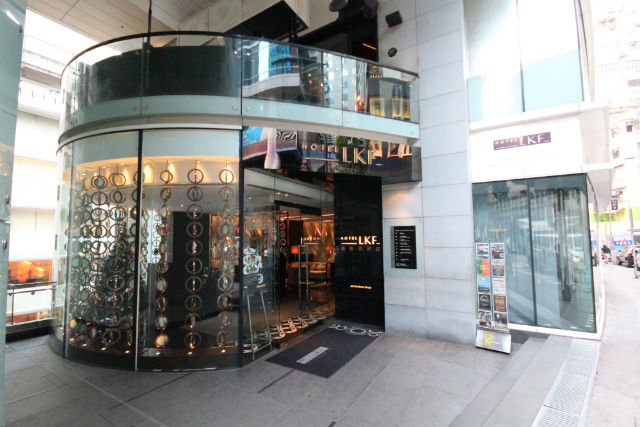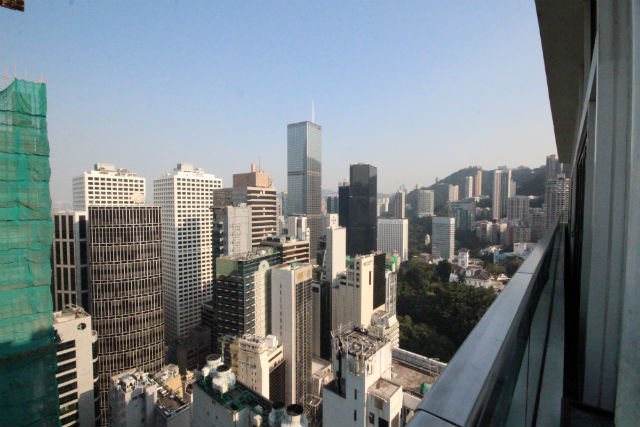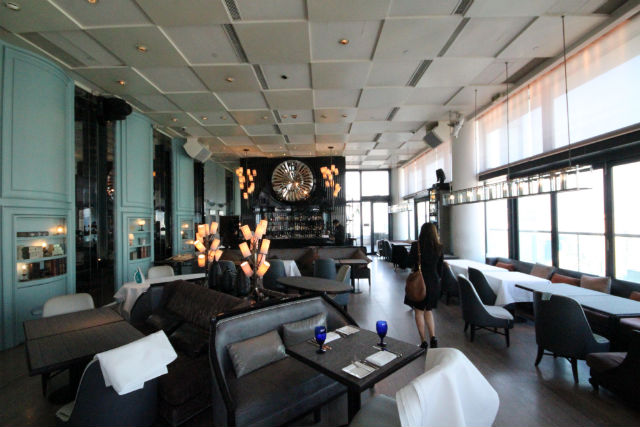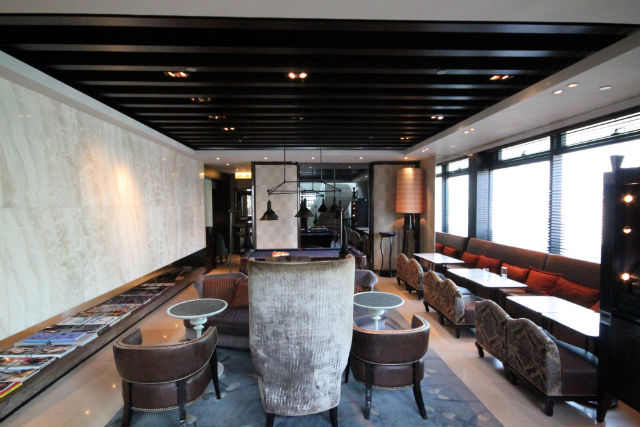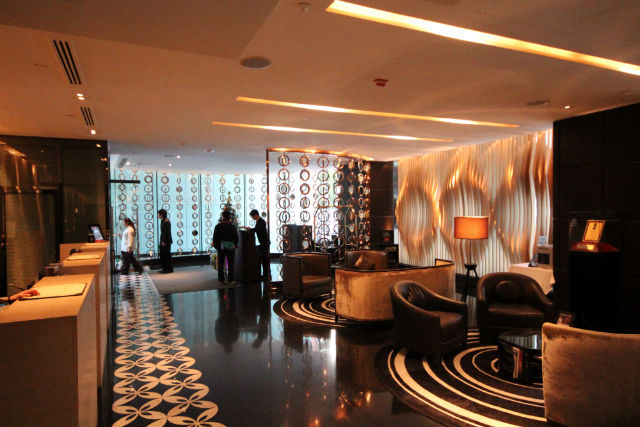 TLE Love – You cannot fault its location, it is in right in the heart of central Hong Kong and the bar is really cool too.
Address: 33 Wyndham Street, Lan Kwai Fong, Central, +852 3518 9688, Web: hotel-lkf.com.hk
W Hotel (Kowloon Side)
We loved this brand the minute we stepped though the doors of the W Bangkok. Technology, music, culture and lifestyle are at the heart of this Starwood hotel brand and the W Hotel Hong Kong is another winner! Located above Kowloon Station (Elements Mall) with the Ritz Calrton as a neighbour, although not located in the heart of the city, you can still reach the island in a few minutes by MTR and the hotel amenities, not to mention open-air pool, make this a place to be seen!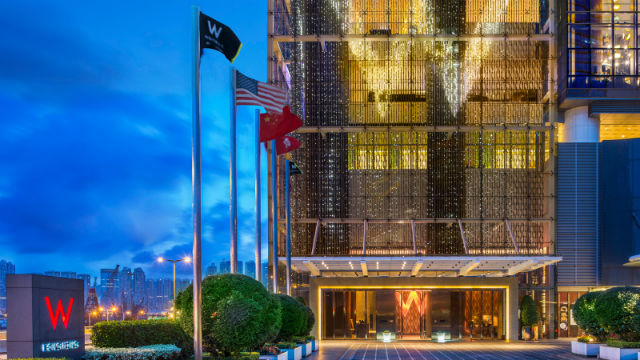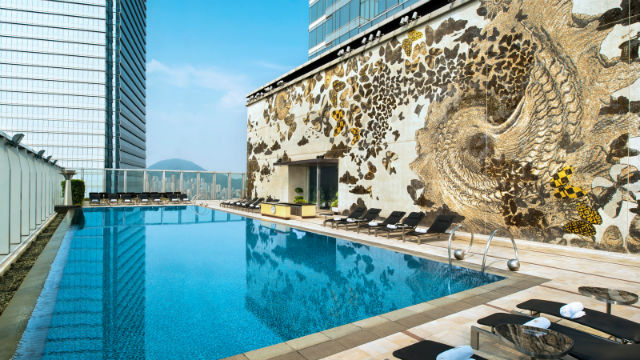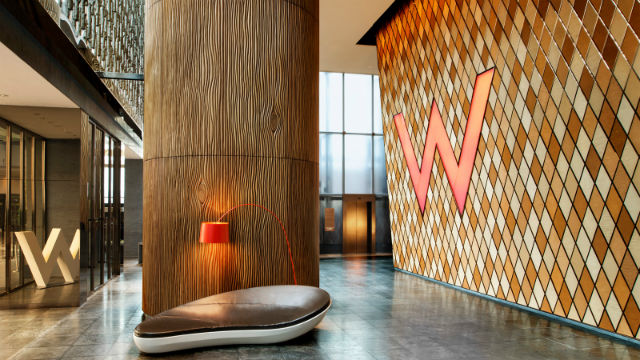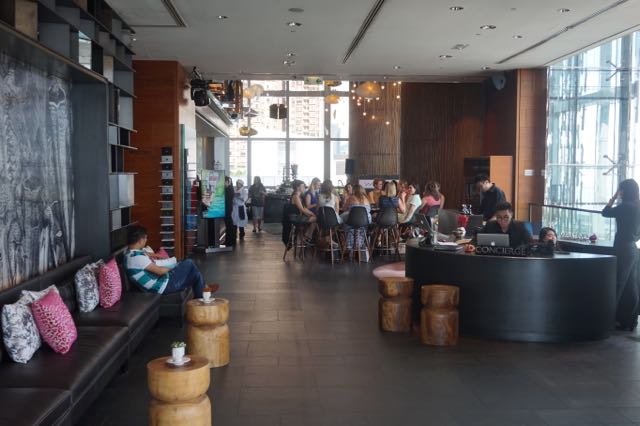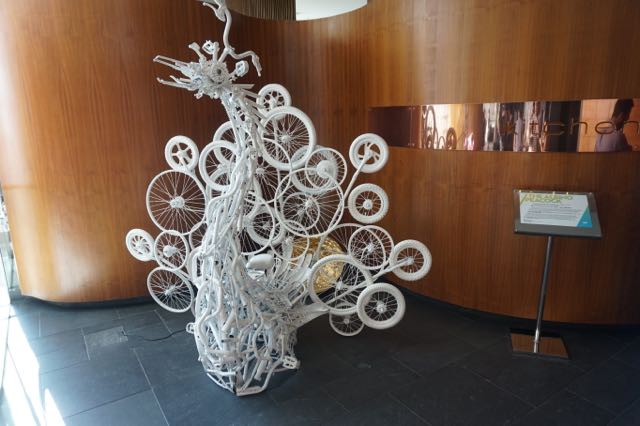 TLE Love – If you like your grub you will love their W Sunday brunch; feast on the best seafood and global cuisine and drink free-flow Perrier Jouet champagne, cocktails, fine wines, beers and sprirts from 12-3 every Sunday.
Address: 1 Austin Rd W, Hong Kong, Web: www.w-hongkong.com/
Hotel Icon (Kowloon Side)
Located a short taxi ride from TST is another newcomer to the city. Designed by Sir Terence Conran and local talents – Patrick Blanc, Rocco Yim, William Lim, Tommy Li, Barney Cheng and Freeman Lau this award winning design lead hotel is both modern and warm at the same time.
Marvel at the hotels vertical garden in the entrance lobby and be wowed by the even greater views out to Hong Kong Island from the suites and front facing rooms. Like having a bath with a view? Well you will love the positioning of the baths in many of the rooms in the hotel!
Little extras like its Timeless lounge eliminates the stress of an early arrival or late flight out the city and the open air swimming pool with unbeatable city views keeps the hotel at the fore front of innovation.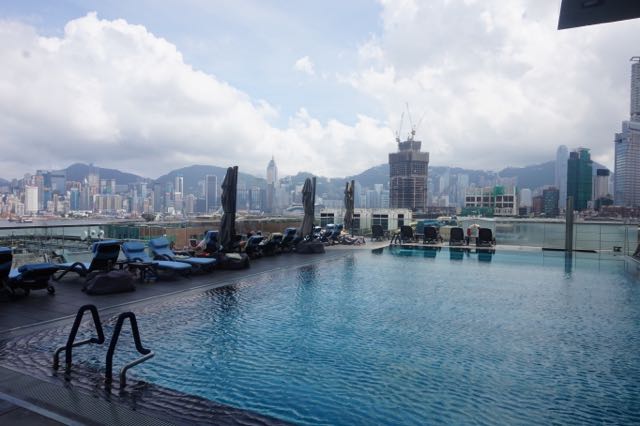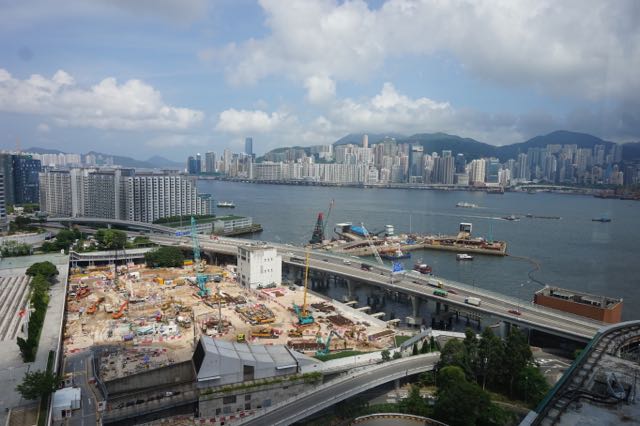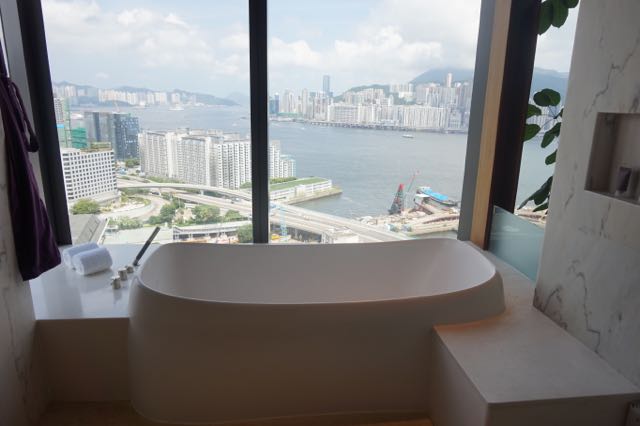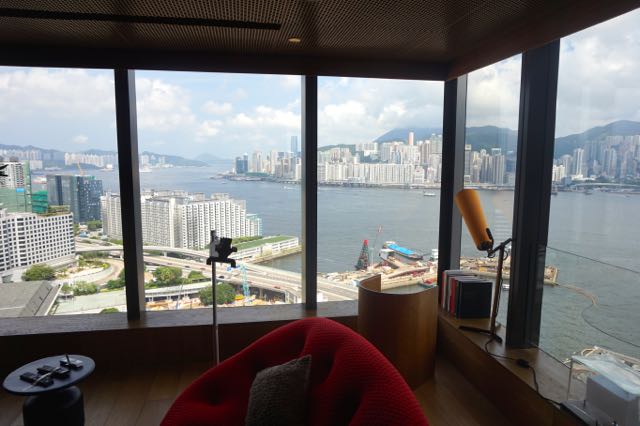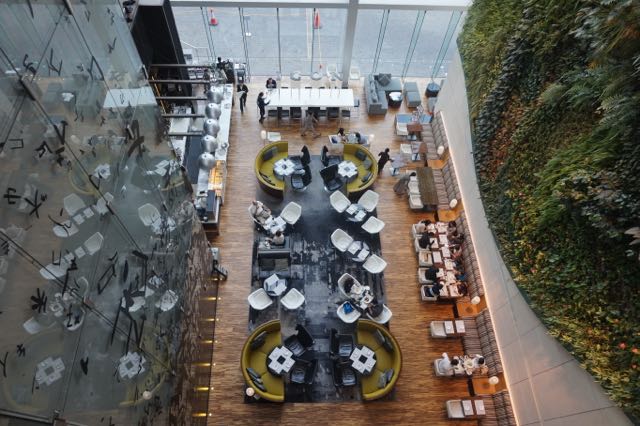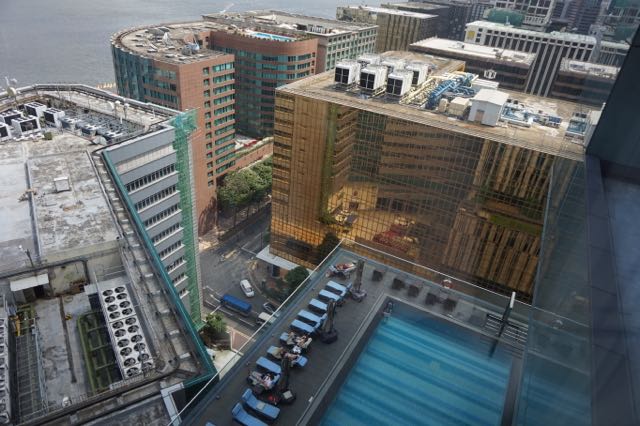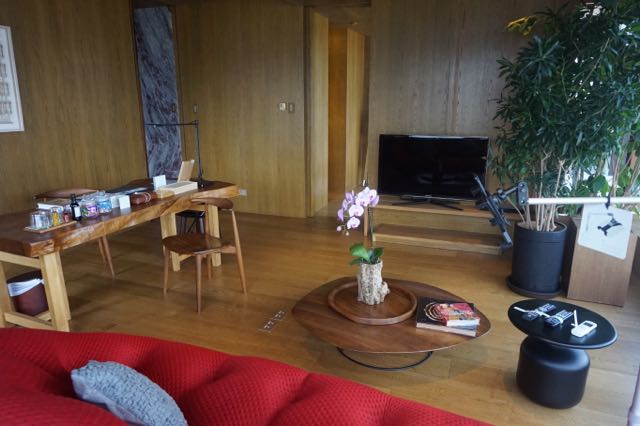 TLE Love – A free mini bar for all rooms as well as free worldwide calls from your room are two special extras that give this hotel an edge.
Address: 17 Science Museum Road, Tsim Sha Tsui East, Kowloon, +852 3400 1000, hotel- icon.com
Ritz Carlton (Kowloon Side)
With a name synonymous with luxury – the brand doesn't need any introduction. Located on the uppermost floors of the International Commerce Centre above Elements Mall Kowloon, this is the highest building in the city. The hotel's Ozone bar, gym and spa (plus open air Jacuzzi) occupy the top floor – and what a view to drink and exercise to! The hotel includes many  restaurants including Michelin star restaurant Tin Lung Heen and Italian restaurant Tosca both of which book up weeks in advance. The hotel has 13 different room types and being so high up, no room has a bad view. Prices for rooms are at the premium end of Hong Kong's hotel pricing.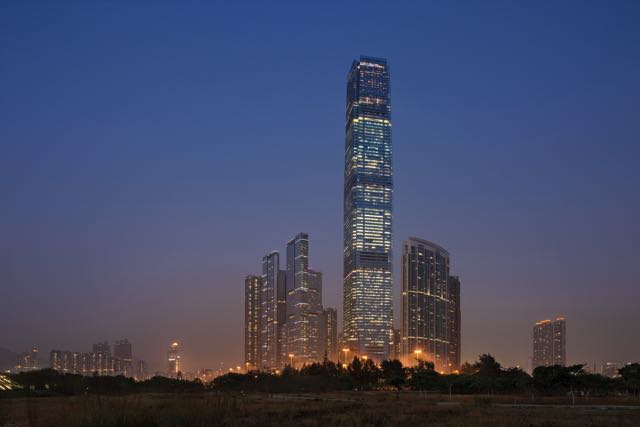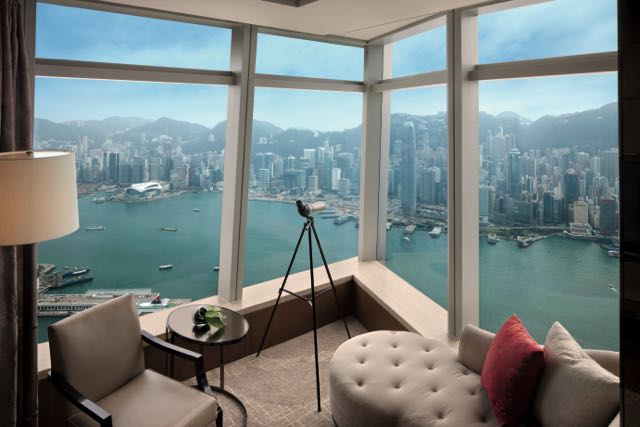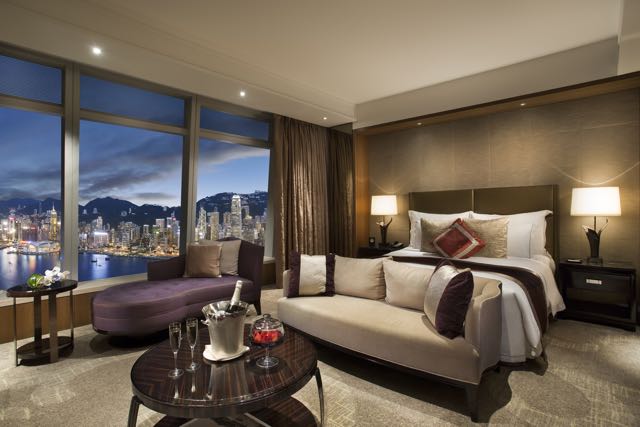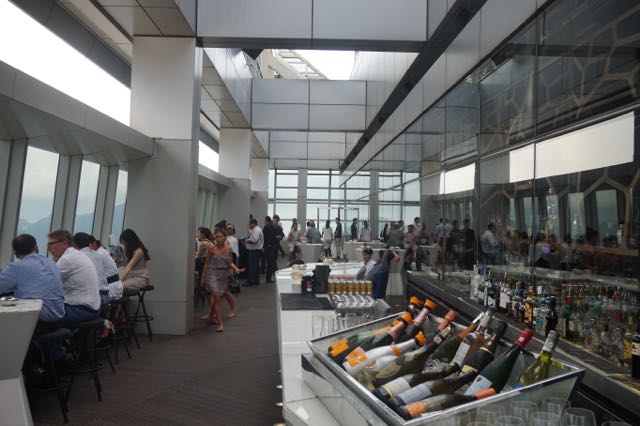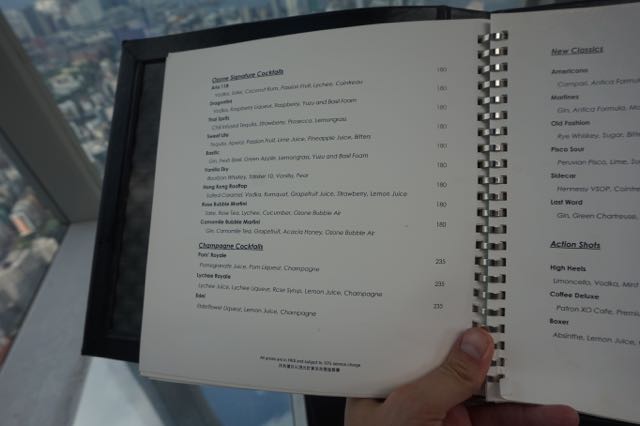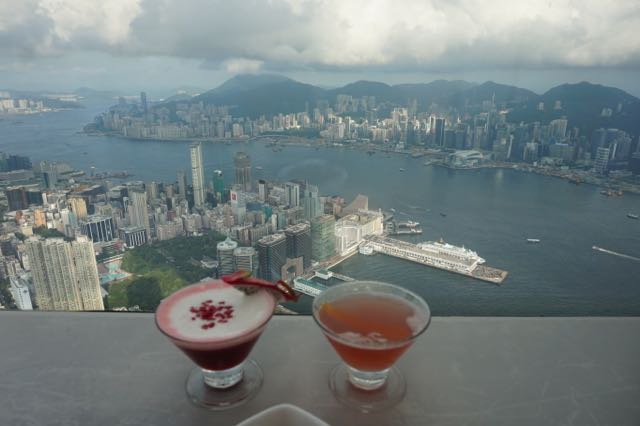 TLE Love – Whether you stay in the hotel or not, no trip to Hong Kong can be complete without a drink in Ozone bar which is the highest bar in the world. A drink there is like looking down on a big Google map of the city and a complete must do!
Address: International Commerce Centre, No 1 Austin Road West Kowloon, Hong Kong, Web: www.ritzcarlton.com/en/Properties/HongKong/Default.htm
Hotel Indigo (Island Side)
Part of the Intercontinental Group and relatively new to the city, the Hotel Indigo has fun written into its DNA. Located in Wan Chai arguably one of the liveliest spots in the city, the 138 room Hotel Indigo helps bridge the gap between super luxury and affordable luxury. Floor to ceiling windows in the bedrooms, cool lighting, pillow menus, Nespresso machine and cute little design feature that tie in with the hotels location give the hotel a young fresh feel that appeals to the millennial traveller.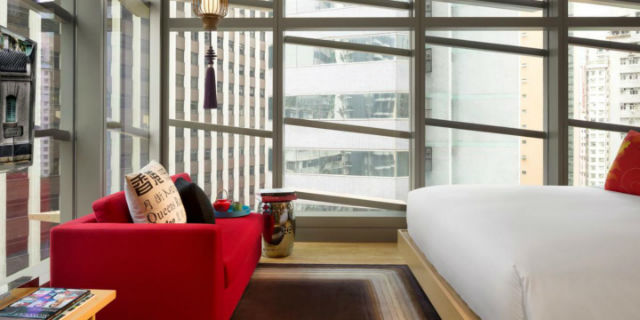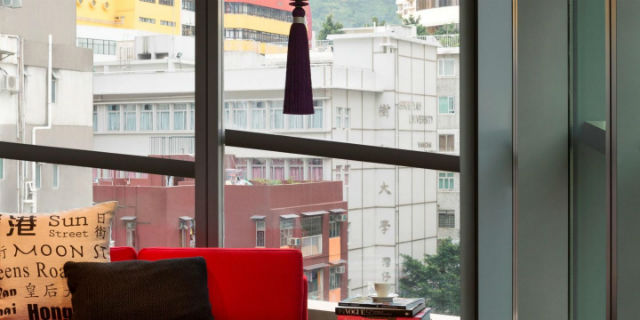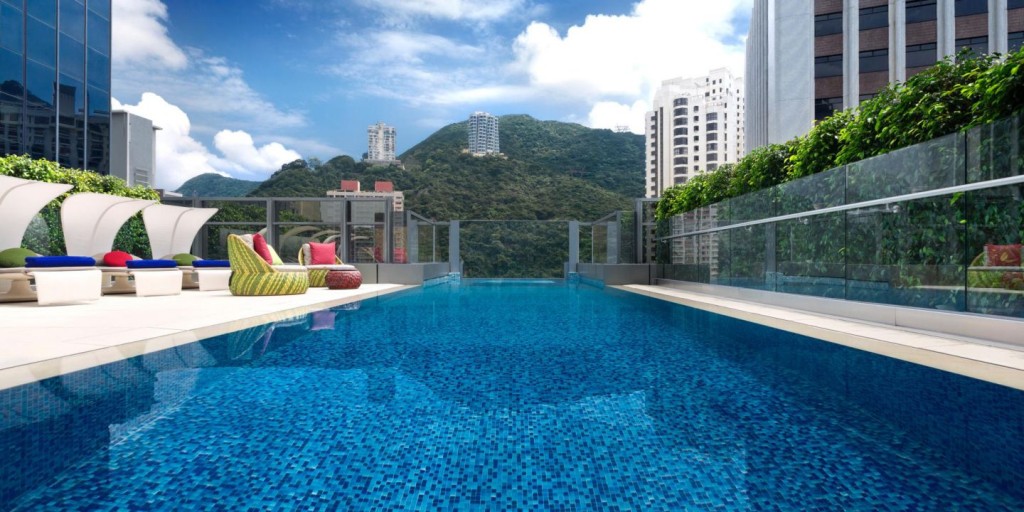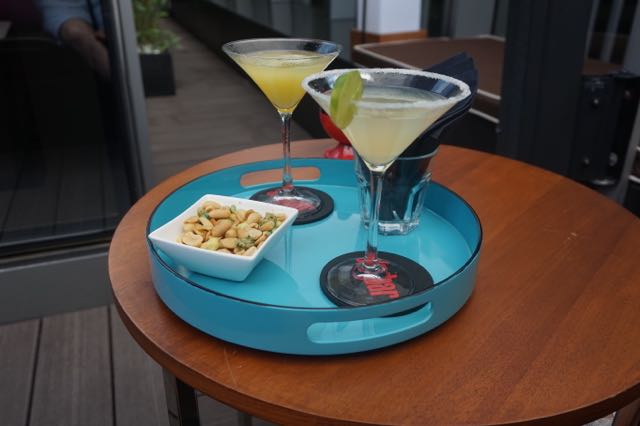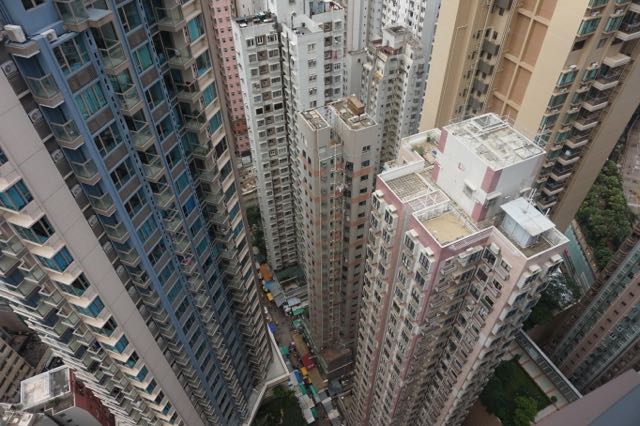 TLE Love – Their swimming pool is like nothing else in the city with part of it built from glass that juts out over the street and if you are feeling parched, have a cocktail in their open air bar on level 28 which wraps around the roof and has glass walls. Not for those with a fear of heights.
Address: 246 Queen's Road East, Wan Chai, Hong Kong, Web: hotelindigo.com/hotels/us/en/hong-kong/hkgin/hoteldetail