As one of the last places in Europe to find genuine isolation and solitude, the unspoilt wildernesses of the Scottish highlands and islands make for an idyllic getaway. Renowned for the majestic scenery and untamed beauty the highlands are one of the biggest draws of tourists to Scotland. Every turn offers another magnificent landscape from gentle hills and lochs of Perthshire and the Trossachs, to the barren and desolate peaks of Sutherland in the North. The highlands are a huge outdoor playground waiting to be explored too. For those who love a challenge there are rewarding adventures to be had here whether that means ascending Ben Nevis, the tallest peak in the UK, or navigating the turbulent waters around the Outer Hebrides, retiring wall-flowers need not apply. If you aren't an adrenalin junkie however, this beautiful place still has lots to offer from captivating history, legends and traditions, to delicious local cuisine fresh from the most impressive natural larder, right at your doorstep. Book your highland escape with our favourite luxury hotels in the area.
Read our guide to Scotland here. or Scotland's best boutique hotels
Gleneagles, Auchterarder
First opening in 1924, this luxury estate offers stunning views of Scotland's countryside and access to three championship golf courses. The Gleneagles Hotel is situated in the heart of Scotland and is the only restaurant in the country to hold two Michelin stars and is sure to offer an unbeatable dining experience. Relax in the award-winning spa or experience varied outdoor activities, including horse-riding and falconry in the hotel described as the "Riviera in the Highlands".
Cromlix Hotel, Cromlix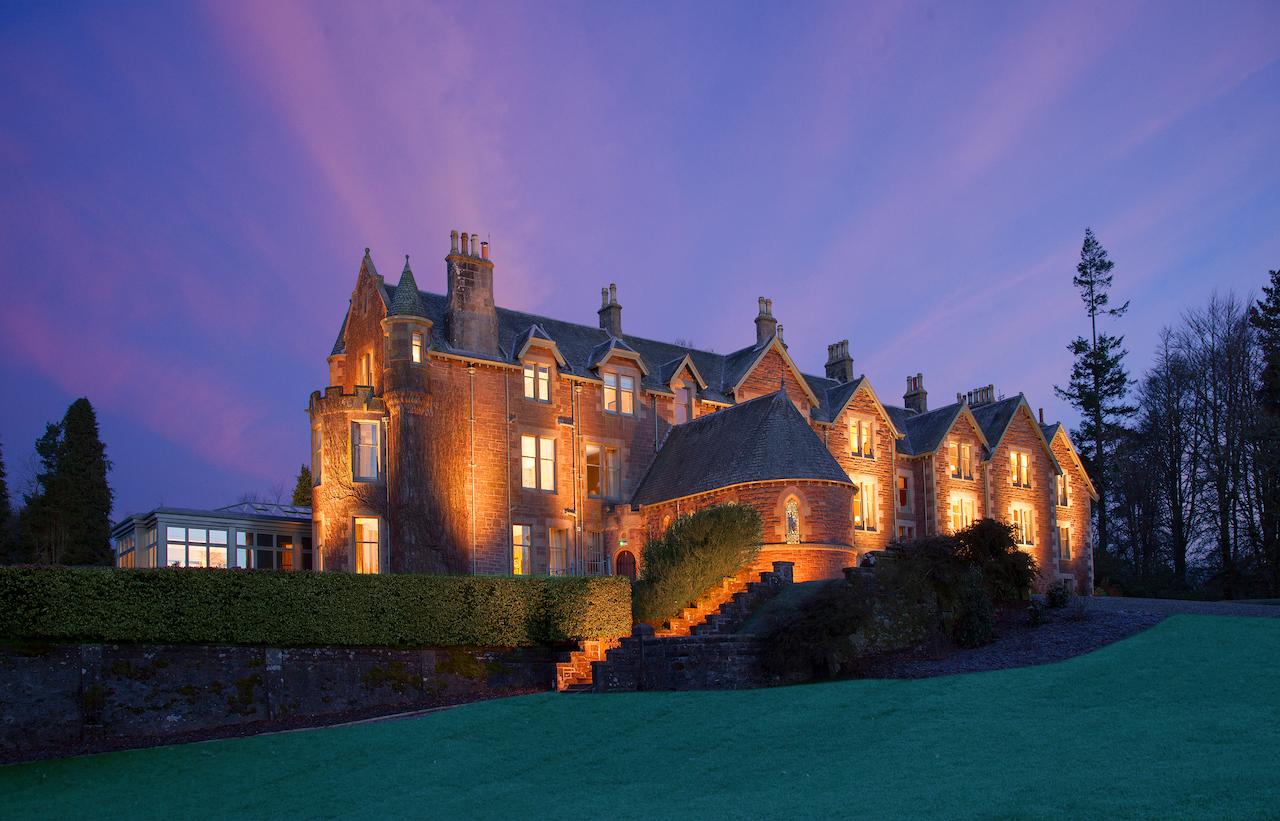 A reinvention of sublime grand country house living, Cromlix has experienced extensive refurbishment following new ownership by Wimbledon champion Andy Murray. This elegant Victorian mansion has been transformed into a classical five-star destination, boasting 15 luxury hotel suites. Experience the decadent ministrations of impeccable luxury, reclining in the beautiful countryside just outside Dunblane, a historical Scottish town. Secluded in 34 acres of stunning woodland and loch, Cromlix is truly the destination for relaxation and discreet service. Dine on locally-sourced produce in the Chez Roux restaurant and bask in the ambience of authentic Scottish antique furnishings.
Crossbasket, Glasgow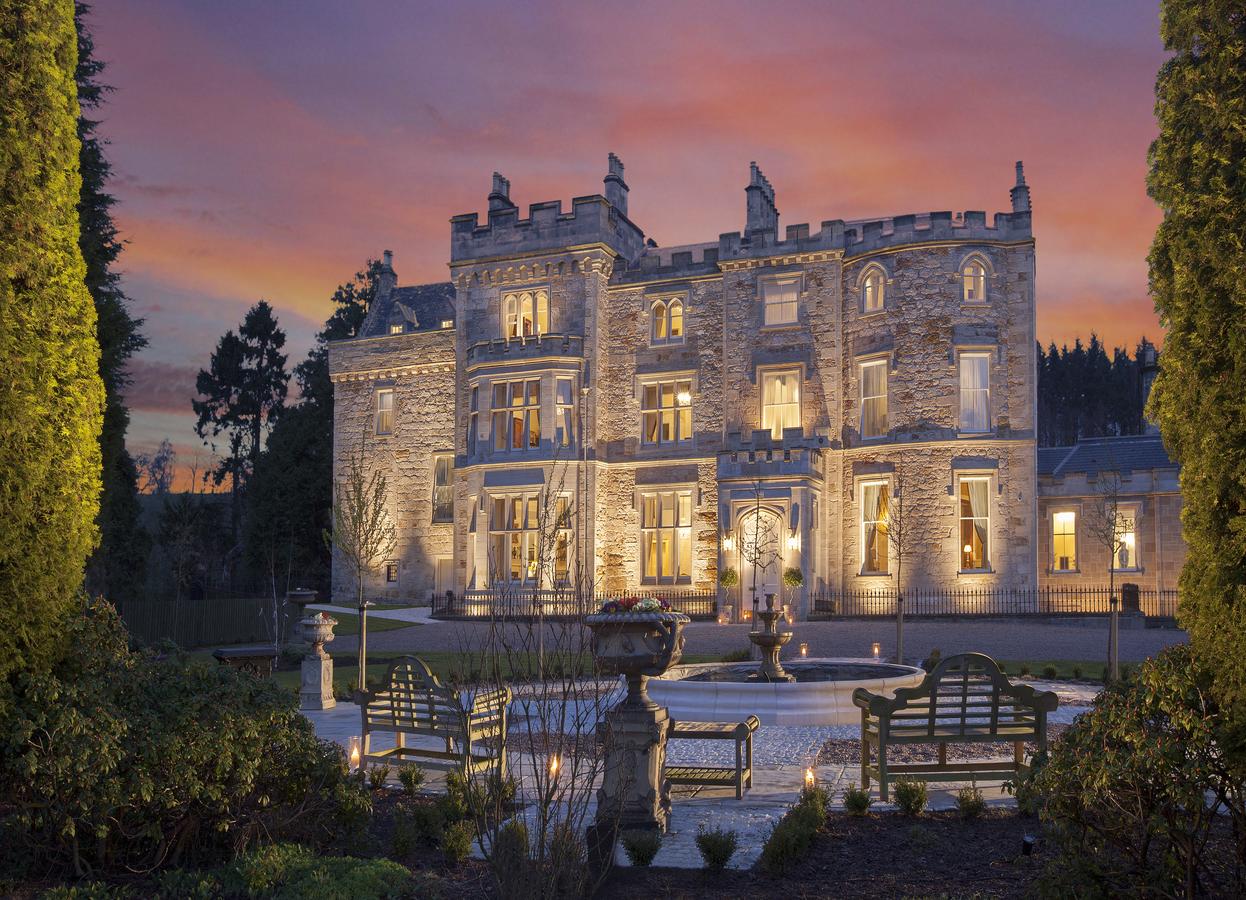 Renovation has transformed this stunning 17th century castle while retaining the essential charm and character of the era. One of Scotland's premier hotel and event venues, the Crossbasket Castle is steeped in the history of Scotland. Observe the immaculately presented beauty and grandeur of traditional architecture, restored using traditional crafters and materials. Crossbasket offers both peace and tranquillity, striking a careful balance between tradition and modernity. Sumptuous fine-dining is offered from the Roux culinary dynasty, showcasing the best of Scotland's renowned larder.
Old Course Hotel, St Andrews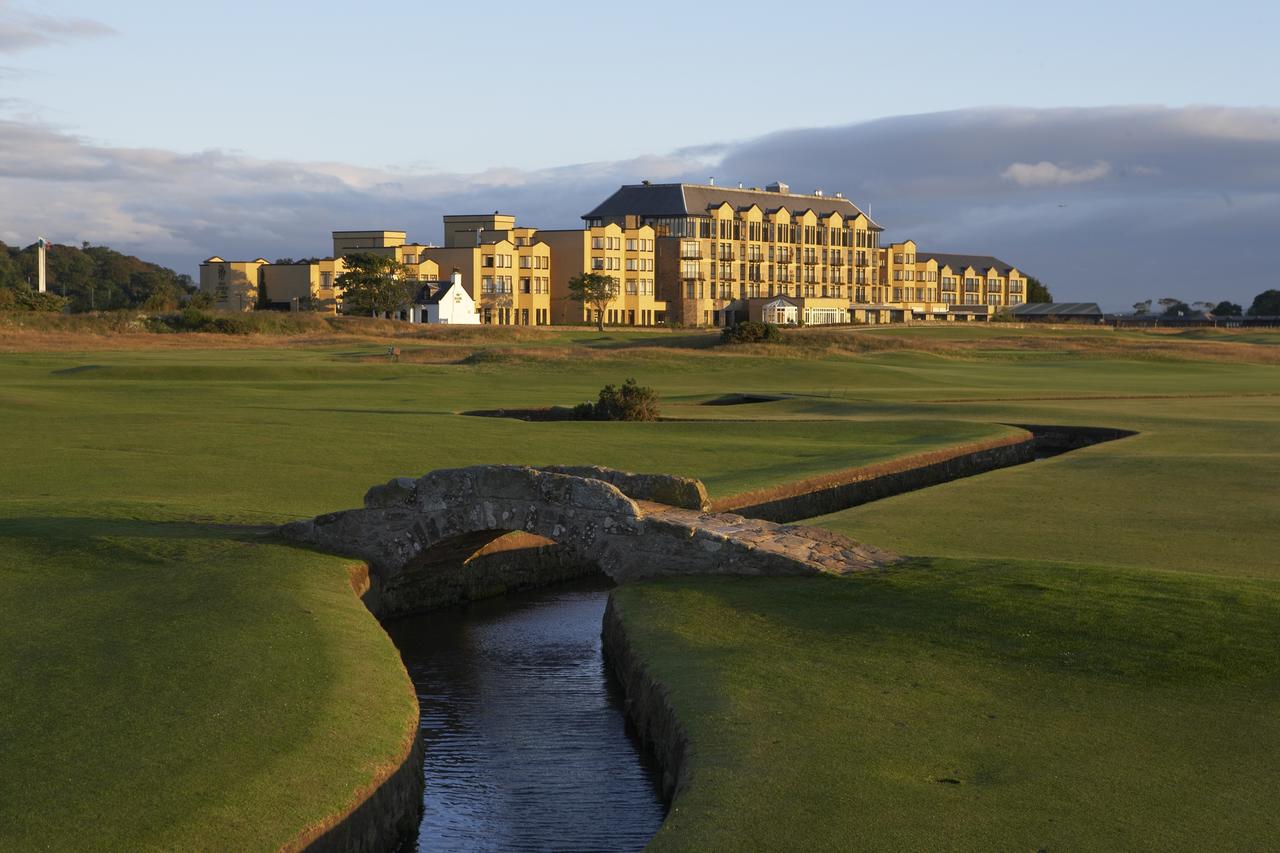 Recognised as one of Europe's leading hotel resorts, this five-star hotel overlooks the famous links courses and offers classical elegance with suites designed by French designer Jacques Garcia. Bordering the stunning Scottish coastline and a mere stone's throw from the historical town of St Andrews, this prestigious hotel is the perfect vacation resort for golfers and non-golfers alike. Offerings include world-class luxury spas and fine dining experiences, as well as Scotland's finest malt whiskies served at the award-winning Road Hole Bar.
The Balmoral Hotel, Edinburgh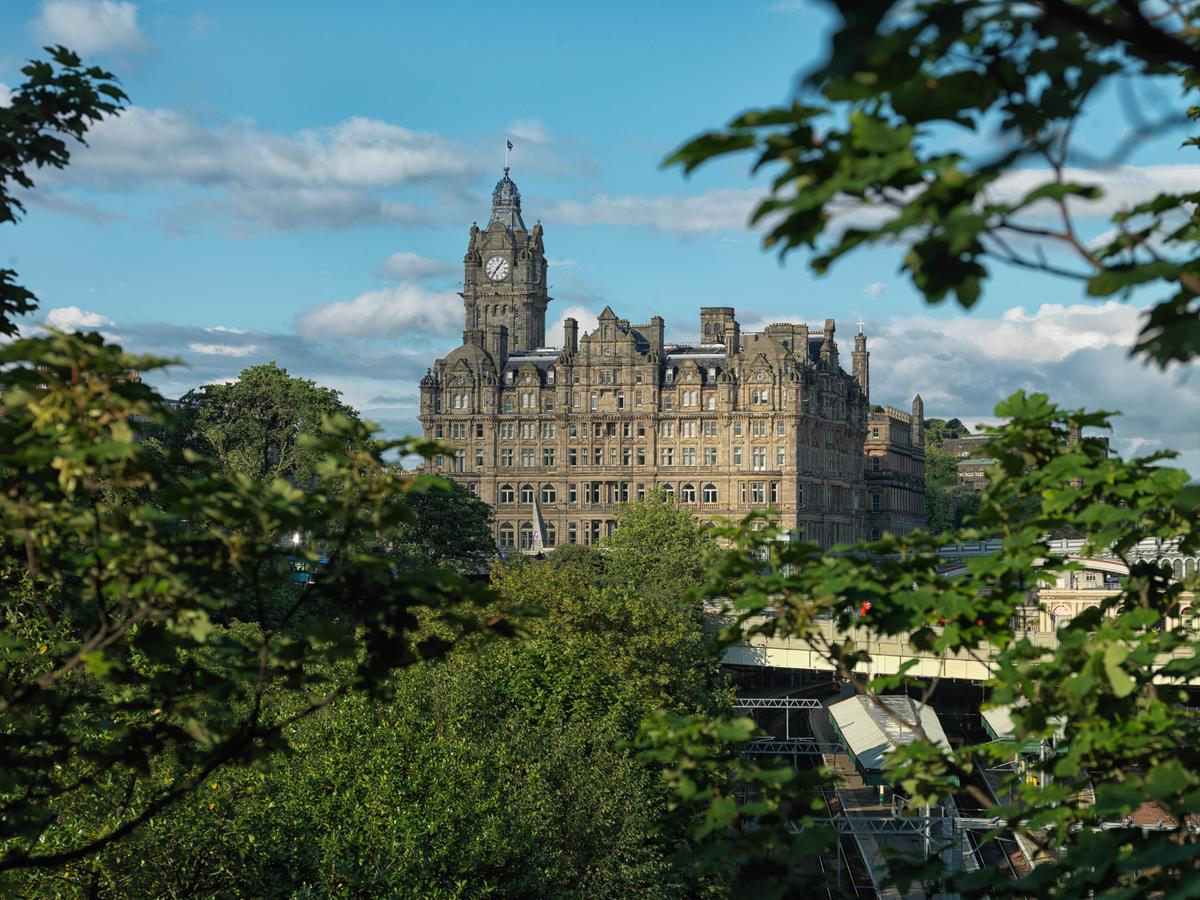 Situated in stunning Princes Street, The Balmoral Hotel is a prestigious and historic landmark in the city of Edinburgh. Offering stunning views of Edinburgh Castle and Arthur's Seat, you can enjoy both distinguished heritage and welcoming hospitality in this stunning hotel with the vibrant night life of the City of Edinburgh right at your doorstep. Facilities include the Michelin-starred Number One restaurant, offering exceptional wines and afternoon tea along with delicious locally-sourced fare, or relax in luxury at the award-winning spa.
Prestonfield House, Edinburgh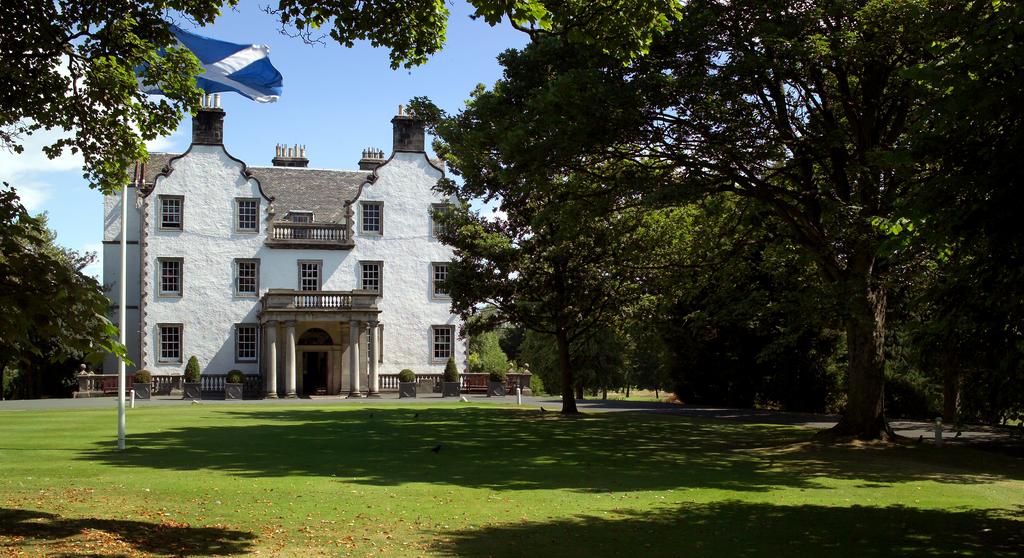 For true five-star atmosphere you need look no further than the facilities of Prestonfield House, where opulence and luxury collide within one of Edinburgh's luxurious historic buildings. Featuring antique furniture and fine linens, you can be sure of supreme relaxation and comfort within the classical suites. One of Scotland's most exclusive hotel suites, Prestonfield House offers the seclusion and privacy of a countryside resort, situated within 20 acres of stunning tended gardens yet only a short walk from the heart of Edinburgh's night life.
Glenapp Castle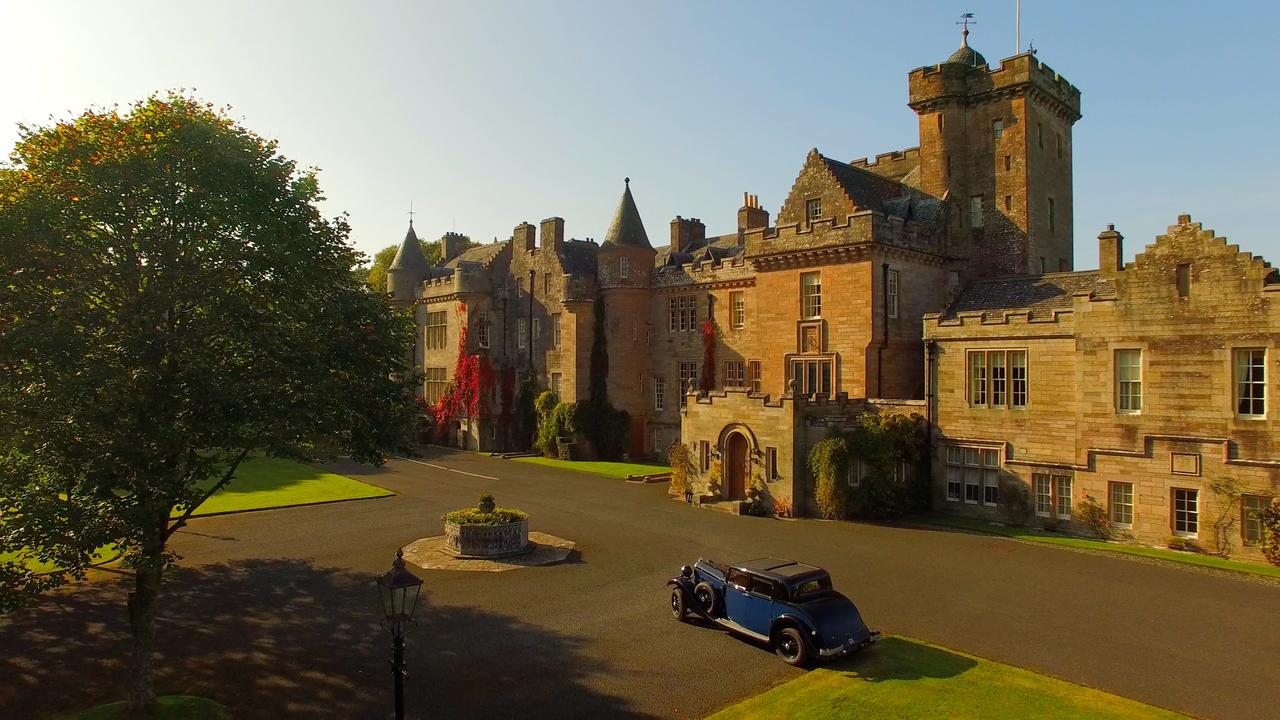 The luxury resort of Glenapp Castle is a hidden gem, a retreat of inspired relaxation where you can truly recharge and reflect in the beauties of Scotland's woodland and the hotel's contemplative gardens. An intimate experience with rooms decorated to the period style and character, a relaxing ambience pervades in this classical Baronial-style castle. Whether you wish to experience fine dining or quest for adventure on the hiking trails, you are sure to discover the true spirit of Scotland at Glenapp Castle.
Inverlochy Castle
This stunning resort is surrounded by the sparkling waters of the nearby private loch. Impeccable attention to detail will ensure that you experience the vacation of a lifetime. Inverlochy is described favourably by Queen Victoria after her stay in 1873, and it is no wonder as the hotel is situated among the finest scenery in Scotland. A mile from Ben Nevis distillery, Inverlochy Castle Hotel offers stunning mountain views and rooms decorated in the period style, including elaborate furnishings presented as gifts by the King of Norway. Fine dining is available at Albert and Michel Roux Jr, where the finest dishes created from local produce are presented with care and finesse.