In April we spent two amazing weeks in Japan visiting key cities across this tightly packed country. One city that stood out is Kyoto, famous for its rich history, temples and of course the famous Geisha Tea Houses.
If you are going to Kyoto you need somewhere luxurious to base yourself at and we have just the perfect set of hotels for you, so read on to find out where in the city to stay.
The Ritz-Carlton, Kyoto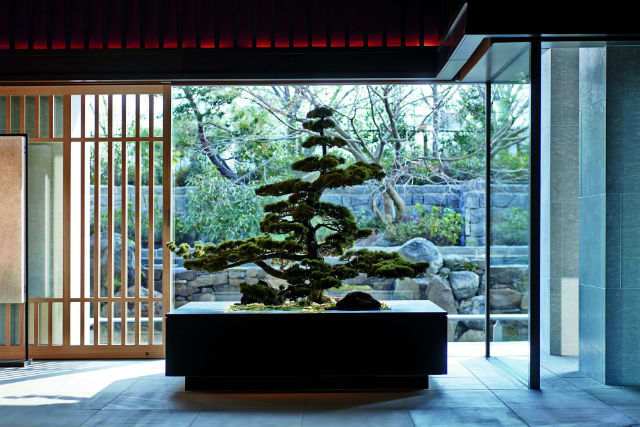 A name synonymous with luxury the Ritz Carlton Kyoto is situated on the Kamogawa River with views out over the Higashiyama mountains. 134 rooms and suites, the hotel takes on the Japanese motifs of Kyoto and includes four restaurants and bars including modern Japanese cuisine and a spa for the ultimate rejuvenation.
Address: Kamogawa Nijo-Ohashi Hotori, 鉾田町 中京区 Nakagyo Ward, 京都府 604-0902, Japan
Phone: +81 75-746-5555
Web: www.ritzcarlton.com/en/hotels/japan/kyoto
Suiran A Luxury Collection Hotel, Kyoto
Part of the Luxury Collection group and set on the Hozu River. This is boutique luxury, with only 39 guest rooms. Feel at one with nature at this out of town retreat. Japanese in style and design you can completely relax after a day of sightseeing in central Kyoto.
Address: 12 Susukinobaba-cho, Saga-Tenryuji,, Paklok, 右京区 京都市 京都府 616-8385, Japan
Phone: +81 75-872-0101
Web: www.suirankyoto.com
Hyatt Regency Kyoto
The Hyatt Regency is located in the city centre of Kyoto in the historic area of Higashiyama Shichijo. It is close to the central JR Kyoto Station with is perfect if you are short on time in the city and looking for an area rich in culture, history and food during your stay.
Address: 644-2 Sanjusangendomawari, Higashiyama Ward, Kyoto, Kyoto Prefecture 605-0941, Japan
Phone: +81 75-541-1234
Web: kyoto.regency.hyatt.com/en/hotel/home.html
Hotel Granvia Kyoto
Located in the JR Kyoto station complex you really are in the heart of everything. Ideal for people looking to hit the ground running and get out and explore. If you want to shop there is a gigantic mall connected to the station as well and it is convenient for the Shinkansen bullet train.
Address: Japan, 〒600-8216 Kyoto Prefecture, Kyoto 下京区烏丸通塩小路下ル JR京都駅中央口
Phone: +81 75-344-8888
Web: www.granviakyoto.com/
Hoshinoya Kyoto
Originally a riverside villa in Arashiyama it is now the luxury Hoshinoya hotel. A perfect blend of scenery and architecture defined by silence, beauty, and luxury. This building was a former retreat for the Imperial aristocracy, guest rooms feature paper furnishing, sliding doors and other traditional furnishings.
Address: 11-2 Arashiyama Genrokuzancho, Nishikyo Ward, Kyoto, Kyoto Prefecture 616-0007, Japan
Phone: +81 570-073-066
Web: www.hoshinoyakyoto.jp