As the largest city in all of Scotland, Glasgow is a popular destination for business travel, concerts and short city breaks. People from around the world flock to the city in order to experience the architecture, history and culture, especially after Glasgow was named one of the UNESCO Creative Cities due to its incredible live music scene. We are often in Glasgow soaking up the atmosphere and if you are not familiar with its hotel scene, here is the TLE pick of the best.
Blythswood Square Hotel
In the past, this exceptional building was home to the headquarters of the Royal Scottish Automobile Club, giving the space a rich history. Today, however, it has been transformed into a five-star boutique hotel with a lavish spa where guests can feel pampered just minutes from the heart of the city. With just 100 rooms and suites, each guests gets to enjoy personalised attention, but there are still all of the amenities you might expect from a luxury hotel, such as onsite restaurant, a bar and even a film screening theatre. Read the TLE review of this hotel.
Address: 11 Blythswood Square, Glasgow G2 4AD
Phone: 0141 248 8888
Web: townhousecompany.com/blythswoodsquare/
Hilton Glasgow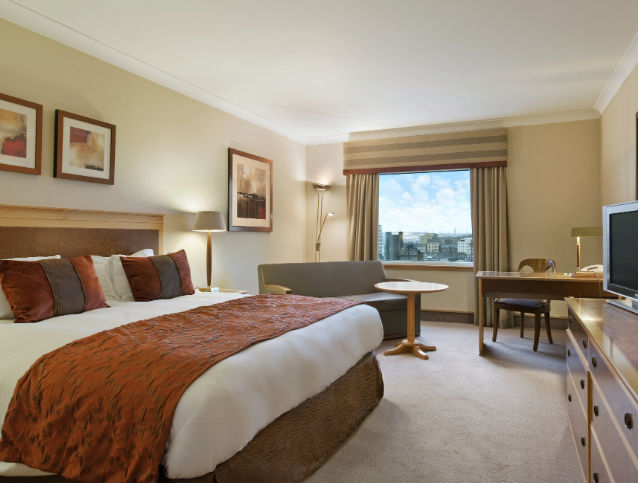 Around the world, Hilton hotels are known for their high-quality furnishings and business-friendly amenities, and the Hilton Glasgow is no exception to the rule. Conveniently located in the heart of the financial district, the Hilton is popular with business travellers in Scotland. Perks of being a guest include access to the business centre, the executive lounge, a fitness facility and indoor pool. If you are looking for a traditional Scottish dining or drinking experience, you can get it onsite at the Ti Tea Lounge, Morblas Seafood and Grill or the Connich Bar.
Address: 1 William St, Glasgow G3 8HT
Phone: 0141 204 5555
Web: hilton.com/en/hotels/united-kingdom/hilton-glasgow-GLAHITW/index.html
Radisson Blu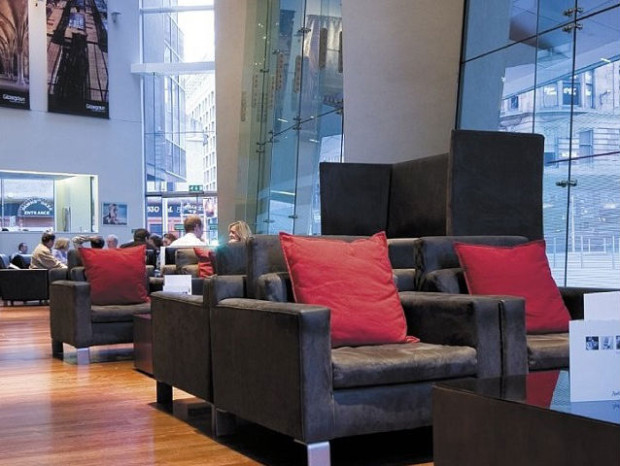 The Radisson Blu hotel has become one of Glasgow's most iconic and recognisable hotels in the city, thanks to its incredible copper facade and design created by award-winning architects Murray and Dunlop. Located just on the edge of the Financial District and literally steps from Central railway station, the Radisson Blu is ideal for those who want to see, be seen and stay connected while in Glasgow. Expect exceptional cuisine, attentive staff and contemporary decor at the Radisson Blu.
Address: 80 High St, The Royal Mile, Edinburgh EH1 1T
Phone: 0131 557 9797
Web: radissonblu.co.uk/hotel-glasgow
Malmaison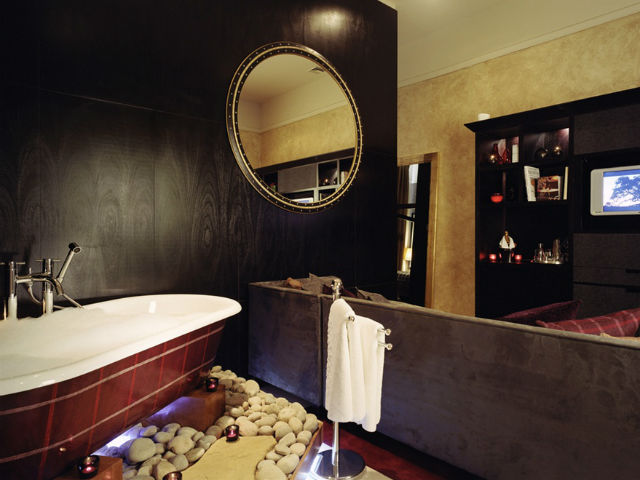 Believe it or not, this boutique hotel was once an Episcopal Church, which lends culture and heritage to the beautiful space. It may have once been a church, but Malmaison is anything but austere. The crowd tends to be young and hip, and each of the rooms are lush and contemporary. Dine at the onsite brasserie for fusion fare or head to the Malbar for an upbeat vibe and wild cocktails that sets the tone for a night of excitement.
Address: 278 W George St, Glasgow G2 4LL
Phone: 0844 693 0653
Web: malmaison.com/locations/glasgow/
One Devonshire Gardens at Hotel du Vin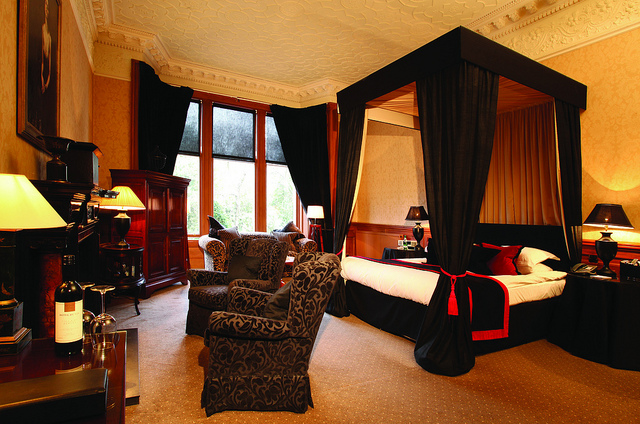 Located on a tree-lined street in Glasgow's West End, away from the hustle and bustle, the Victorian One Devonshire Gardens is a luxury boutique hotel with class that is part of the Hotel du Vin family. Peaceful and classic, this hotel is a nod to the culture and elegance of centuries past. There are just 49 rooms and suites in the five adjoining townhouses that make up the hotel, and guests can enjoy unparalleled service from some of the world's best hotel staff.
Address: 1 Devonshire Gardens, Glasgow G12 0UX
Phone: 0844 736 4256
Web: hotelduvin.com/locations/glasgow/
The Arthouse Glasgow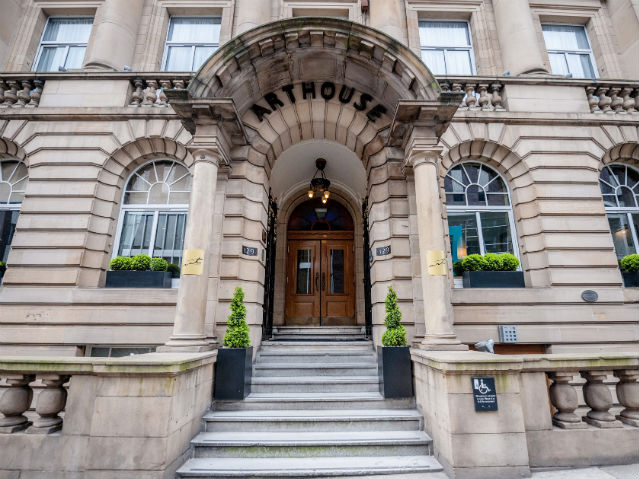 Part of a townhouse movement to make hotels smaller and more personalised, the Arthouse Glasgow is a 59-room accommodation choice with traditional architecture that contrasts brilliantly with the contemporary features in the rooms. For privacy, comfort, unbeatable style and even 24-hour room service for all guests, the Arthouse Glasgow is a top choice for world-class visitors.
Address: 129 Bath St, Glasgow G2 2SZ
Phone: 0141 221 6789
Web: thearthouseglasgow.co.uk/