Updated September 2016
Edinburgh, the home of TLE, is a magnet for tourists and also for food lovers. With 5 Michelin Star Restaurants in the city and every taste and style of food accounted for there really is something for everyone in the city. Read on to discover which are our tried and tested favourites in Edinburgh.
Norn
We are not biased, but this has to be our favourite restaurant in the city at the moment. Norn combines incredibly creative dishes with natural wine and adds an element of theatre and food education to produce an extremely polished and, quite frankly, amazing evening out. Sample one of their four or seven course tasting menu, pair it with their natural wine selection or simply enjoy a three course lunch. Essential eating in the city.
Address: 50-54 Henderson St, Edinburgh EH6 6DE
Phone: 0131 629 2525
Web: nornrestaurant.com
Dine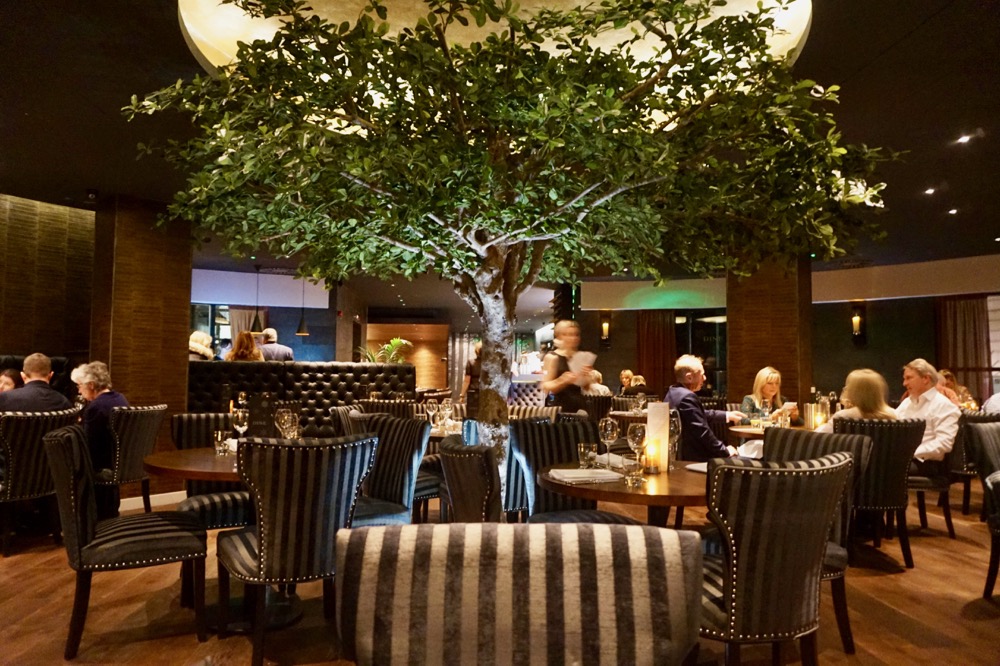 Positioned on the first floor above the Traverse Theatre this brasserie and cocktail bar is the brainchild of Paul Brennan and Stuart Muir. Stuart was former head chef of Harvey Nichols Forth Floor restaurant for 13 years. Menu options are made up of ingredients that are locally sourced and in season – presentation, service and quality is flatless and good value for money, one of our top favourite restaurants in the city.
Address: Saltire Court (1st Floor) Edinburgh, 10 Cambridge Street, Edinburgh EH1 2ED
Phone: 0131 218 1818
Web: dineedinburgh.co.uk
Wedgwood
Wedgwood in Canongate has become a fine dining titan since Paul and Lisa Wedgwood opened their eponymous restaurant back in 2006. Contemporary in style across both menu and decor, this is anything from stuffy. Service is impeccable, yet playful, and the atmosphere is relaxed. Paul has taken inspiration for the menu from traveling the world and the result is a fusion of Asian and Scottish ingredients and techniques.
Address: Royal Mile, 267 Canongate, Edinburgh EH8 8BQ
Phone: 0131 558 8737
Web: www.wedgwoodtherestaurant.co.uk
Anfora Wine Bar
When you think of historic commercial buildings, organic and biodynamic wines aren't normally your first thought. But, in Edinburgh at the Vaults in Leith, this truly is the case. In one of Edinburgh's most beautiful and historic dining rooms, the site of the old wine merchant's auction rooms, sample exceptional wines and be delighted with fresh, seasonal and imaginative food. Choose from their sharing menu, or go all out with their five course tasting menu.
Address: 87 Giles Street, Edinburgh EH6 6BZ
Web: anforawinebar.co.uk

Number One at the Balmoral
Found in one of the most prestigious and well-known establishments in the Scottish Capital, the Balmoral Hotel, this Michelin-starred restaurant showcases the best of French cuisine using Scottish ingredients. Though the Balmoral oozes decadence and opulence, Number One offers a somewhat more casual approach to make it accessible to all. With its semi-casual fittings, comfy chairs and sofas, it's a great location to enjoy a casual lunch, a delicious afternoon-tea or early supper. Choose from their extensive a la carte menu or their four, seven or ten course tasting menus – we promise you won't be disappointed!
Address: Balmoral Hotel, 1 Princes St, Edinburgh EH2 2EQ
Phone: 0131 557 6727
Web: roccofortehotels.com
Restaurant Martin Wishart
The first of the Martin Wishart Group of restaurants in Scotland, The Restaurant, situated in the historic port of Leith, is a gastro institution that has remained true to its vision for more than ten years and there is little doubt as to why they have been awarded a Michelin Star consecutively since 2001. From lunch to a la carte dinner menus to their extraordinary range of tasting menus, there's something for everyone with an interest in fine dining. When you arrive, expect a luxurious, exquisite and delicious dining experience.
Address: 54 Shore, Edinburgh EH6 6RA
Phone: 0131 553 3557
Web: restaurantmartinwishart.co.uk
Castle Terrace
Refurbished in the beginning of 2016, the fresh face of an Edinburgh foodie establishment boasts a new, beautiful look, perfect for a unique fine dining experience. Presenting the modern British cuisine influenced by French cooking techniques, Patron Dominic Jack showcases his culinary prowess with his elegantly balanced dishes prepared with flair and passion. See, smell and taste how the freshest Scottish ingredients create dishes showcasing their philosophy of 'From Nature to Plate'; a philosophy shared with their sister restaurant The Kitchin.
Address: 33-35 Castle Terrace, Edinburgh EH1 2EL
Phone: 0131 229 1222
Web: castleterracerestaurant.com
Rollo
Culinary excellence isn't always found in the centre of town. Head away from the hustle and bustle of the New and Old Town and find the peace that is Raeburn Place close to the Royal Botanic Gardens. Sit down, relax and enjoy beautifully prepared culinary dishes like calamari noodle salad, a bowl of wild boar & chorizo meatballs or good old-fashioned beer battered haddock and chips. Whenever you go, you'll find a trendy atmosphere, scrummy food and a great selection of drinks from the bar. Overall, a relaxed but overwhelmingly delicious experience.
Address: 108 Raeburn Pl, Edinburgh EH4 1HH
Phone: 0131 332 1232
The Honours
The Honours is another prestigious member of the Martin Wishart family. Adding to the list of culinary powerhouses in Scotland, it aims to strengthen Scotland's reputation as a destination, world-wide. Set up as a contemporary brassiere, the Honours is Martin Wishart's interpretation of the Parisian classic, right in the heart of Scotland. Again, juxtaposing the traditional style of French cuisine with the flavours of the Scottish market, diners are invited to taste beautifully prepared, balanced dishes exuding style and grace. From prix fixe menus to a la carte and kids menus, there's plenty of choice, with an abundance of style.
Address: 58A North Castle Street, Edinburgh EH2 3LU
Phone: 0131 220 2513
Web: www.thehonours.co.uk
Harvey Nichols Forth Floor
Classic luxury in the heart of Edinburgh's New Town at St Andrews Square. With views looking out across the city, mix fine dining with spectacular views, and make sure you try a cocktail before hand in the bar. A firm favourite of TLEs, pre booking is essential.
Address: Harvey Nichols, St Andrew Square, Edinburgh EH2 2AD
Phone: 0131 524 8350
Web: www.harveynichols.com/restaurant/edinburgh-dining/
Printing Press Bar & Kitchen
The Printing Press Bar and Kitchen adds to Edinburgh's rich literary heritage. Formerly home in the 1780s to novelist Susan Ferrier the restaurant has been developed by one of London's more respected restauranteurs Des McDonald and it located in the luxury George Hotel. Dishes on the menu include Spatchcock Borders Grouse & Slip Soles caught off the coast of Peterhead. The restaurant is in a convenient location on Edinburgh's George Street and prebooking is recommended
Address: 21-25 George Street, Edinburgh EH2 2PB
Web: printingpressedinburgh.co.uk
Leith Chop House
Leith Chop House is an innovative blend of classic British steakhouse and cocktail bar, intimate in size, but big on flavours. Located on Constitution Street, this is Leith's newest addition to the culinary food scene. Provenance is at the centre of the restaurants offering, meat is butchered and dry aged on site, then cooked on an open flame charcoal grill.
Address: 102 Constitution St, Edinburgh EH6 6AW
Web: leithchophouse.co.uk
Devil's Advocate
The Devil's Advocate is a bar/kitchen housed in an old water pump station on Advocates Close, only a minute walk from the Royal Mile. The menu is seasonal and changes frequently and they have an extensive sprit and wine menu. Perfect for those cold winter months where you can snuggle up in a booth on the ground floor. Book in advance at the weekends as it is generally very busy.
Address: 9 Advocate's Close, Edinburgh EH1 1ND
Web: devilsadvocateedinburgh.co.uk
Follow Us On Instagram
Follow us on our sister website Hidden Edinburgh just hit the follow button below.