Located in the heart of Paris' arrondissement on the right bank of the Seine lies the Hotel Square Louvois. Louvois Square was a focal point of Parisian life in the early 19th century. Between Mademoiselle de Montansier's opera house in Rue de Richelieu and her salons at Palais-Royal, the period's celebrities came, attracted by the queen of the French theatre and a famous name in high society.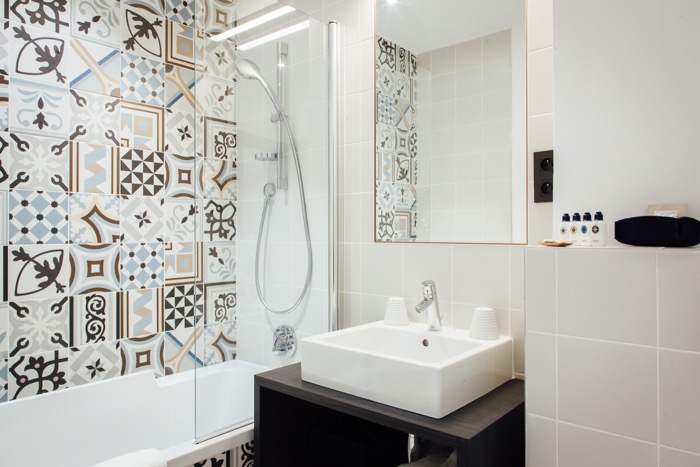 Decorated by interior designer Leslie Gauthier, this historic building is now contemporary blending 19th century Haussmannian influences with new features. The 50 rooms each blend class Parisian tapestries and mouldings. Polished light-coloured oak flooring, black and white portraits and velvet curtains harmonise with the simple colours and elegant hound's-tooth patterns. The decoration highlights the influences of yesteryear, together with the comfort of today, for a stay where French-style charm plays the leading role.
In the natural stone vaulted cellars, lies the hotels Wellness Area. A pool of 8m with a hydromassage bench provide relaxation and recuperation away from the hustle and bustle of Paris.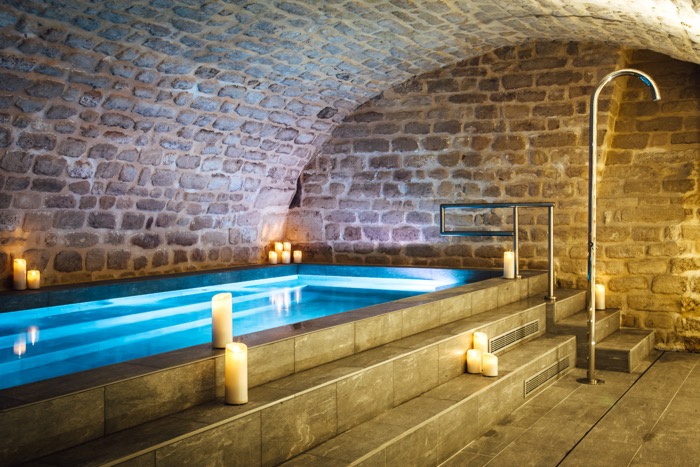 Each morning a hearty buffet breakfast takes place in the kitchen near the La Cornue piano and every afternoon a French afternoon tea is served which are all included in the room price.