St Andrew is a town we hold close to our heart, having visited it many times over the years growing up. Famous for Golf of course and St Andrews University this charming coastal town is an excellent weekend luxury break destination.
Old Course Hotel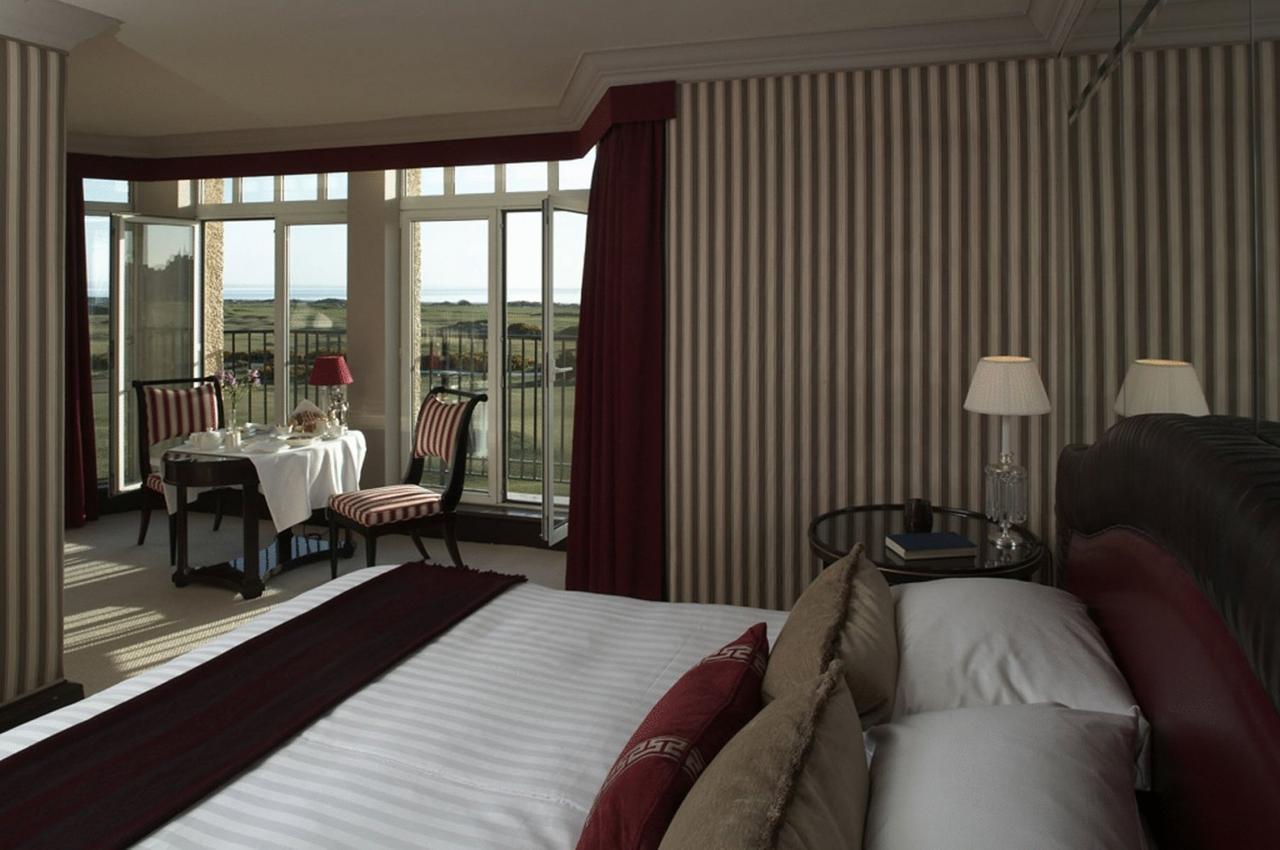 The daddy of them all when it comes to luxury in St Andrews. Overlooking the West Sands Beach and famous Road Hole of the Old Course, the Old Course Hotel is recognised as one of Europe's leading luxury hotels. Classically elegant and quietly confident, this is a hotel to sit back and relax in. The focus is of course on golf and with 11 courses around the hotel you are spoilt for choice. However a recent multimillion pound refurbishment to its Kohler Water Spa catapults this hotel into a spa destination and combine this with its 3 AA awarded Road Hole restaurant on the 4th floor and you have somewhere truly special for a luxury break.
Check prices or availability for: Old Course Hotel
Fairmont St Andrews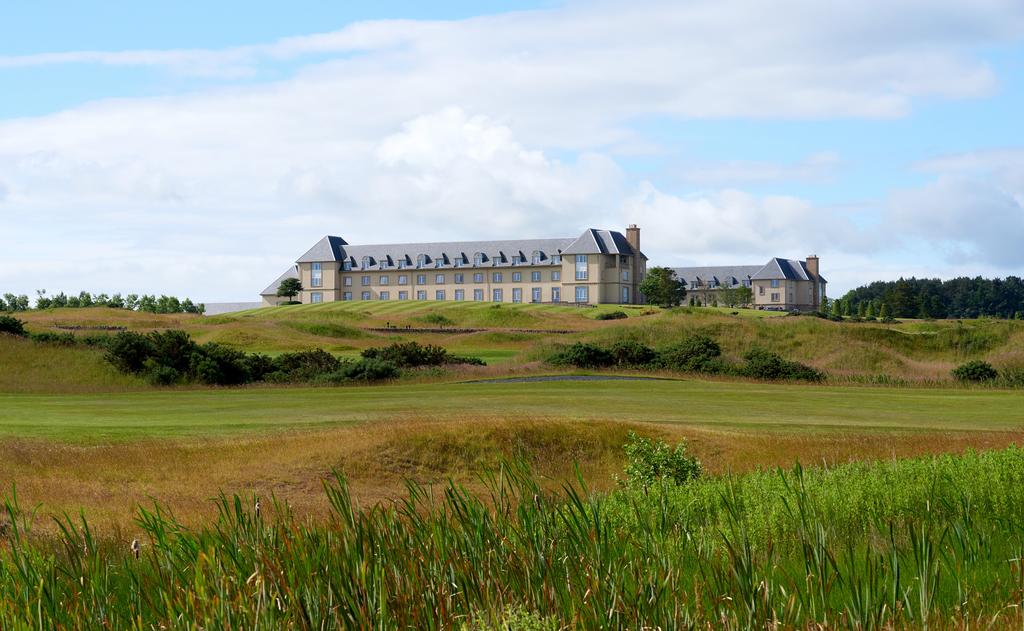 Contemporary luxury on a grand scale, The Fairmont Hotel is set outside of St Andrews with breathtaking views of St Andrews Bay, this Goliath of a hotel by the Fairmont group focuses on golf with two championship courses the Torrance and Kittocks on the hotels 520 acre grounds. If you are not a golfer the hotel has plenty of other outdoor activities to keep you occupied and its onsite spa and pool offers treatments by Ishga, Aromatherpay Associates and OPI.
Check prices or availability for: Fairmont St Andrews
Hotel Du Vin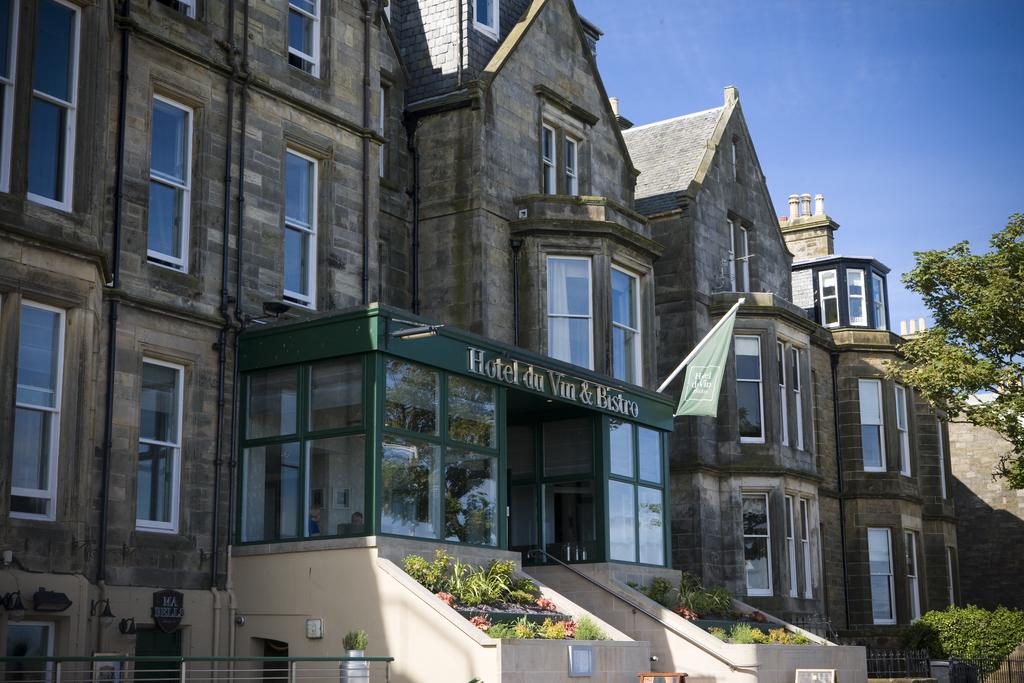 Less grand that the Old Course and Fairmont the Hotel Du Vin still packs a punch, with its mix of cosy and coolness we have come to expect from the Hotel Du Vin brand. Full of character with its distinctively Scottish finish to the hotel and overlooking the first tee of the Old Course you are right in the heart of St Andrews making it an ideal base for a romantic weekend in the town.
Check prices or availability for: Hotel Du Vin
Macdonald Rusacks Hotel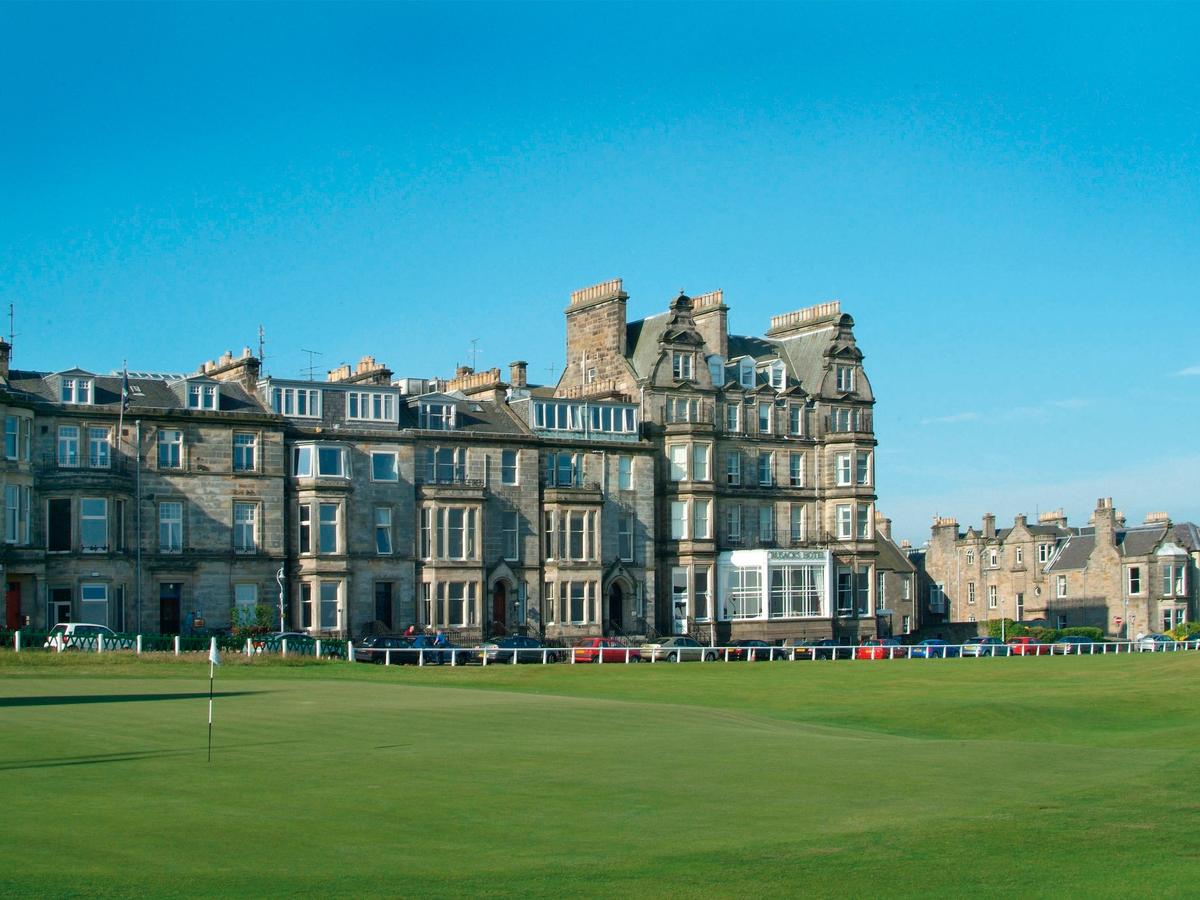 A grand Victorian Hotel set next to the 18th hole of the Old Course, you are in prime retail estate for all golf enthusiasts. The hotel has two restaurants headed up by a Michelin starred chef and is set within St Andrews providing an easy walk to the town's restaurants and bars.
Check prices or availability for: Macdonald Rusacks Hotel
Morton of Pitmilly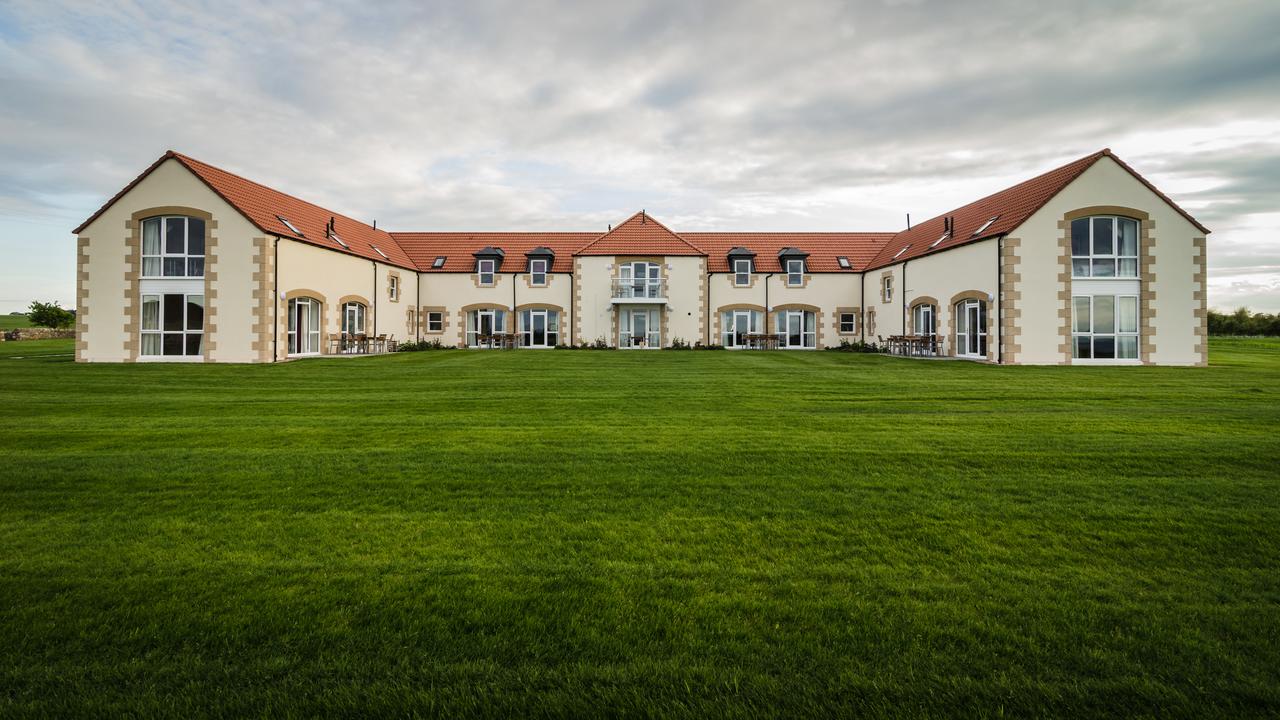 Morton of Pitmilly is not in St Andrews, but a 15/20 minute drive away in the village of Kingsbarns. I have included this because I have been many times to it growing up and it brings back many happy memories. Morton of Pitmilly is a series of former farm buildings which have been turned into a cosy cottages. They offer a tranquil setting combined with space and privacy and first class accommodation. Its popular with families, many of who book up time and time again.
Check prices or availability for: Morton of Pitmilly