Located in the city centre, at the Granary Island, PURO Gdańsk has become a part of the historical site's revival into the city's newest must goto hot spot. With the opening of the PURO hotel's extension, inspired by the island's long-gone grain warehouses, the hotel offers 211 guest rooms, 9 suites and even more spaces for guests who enjoy a treat.
Images by Photography: Anna Stathaki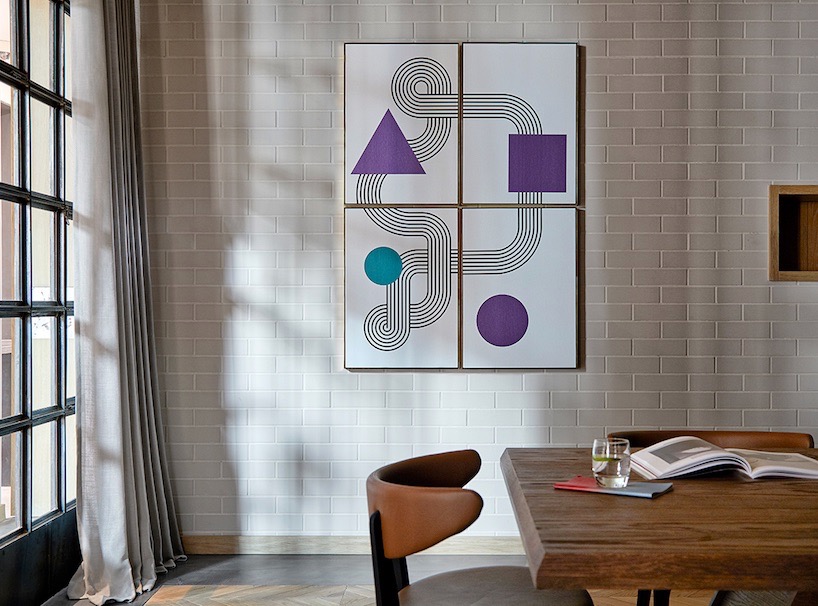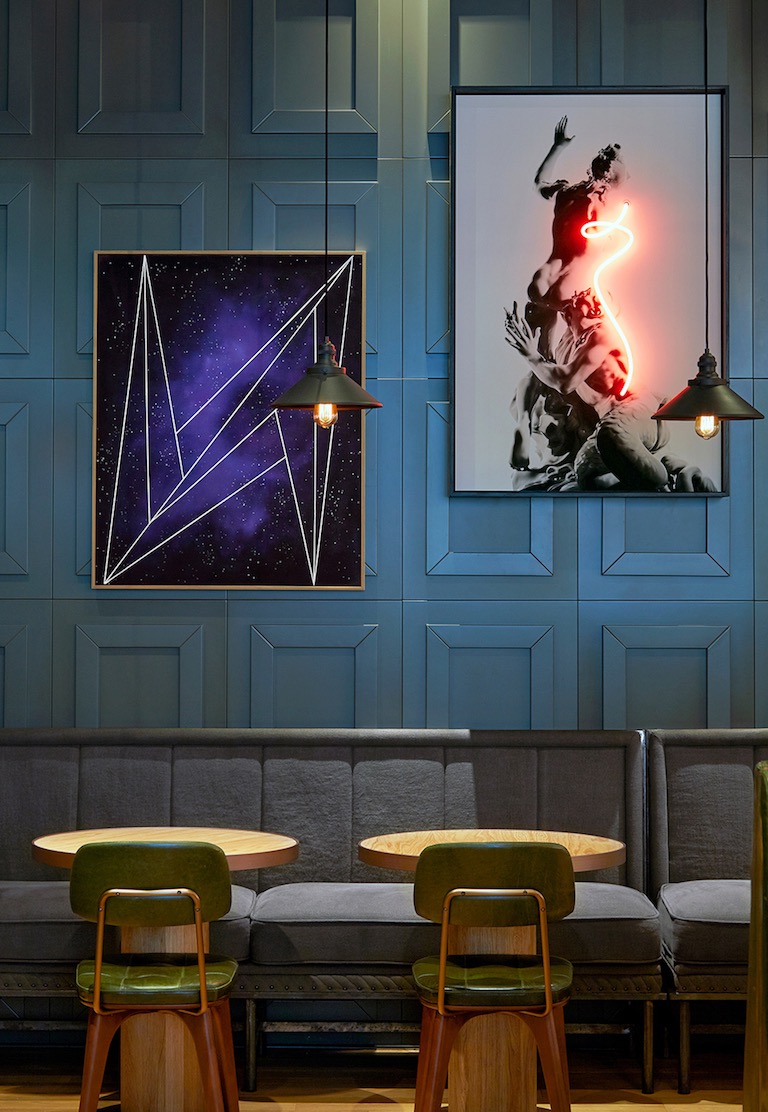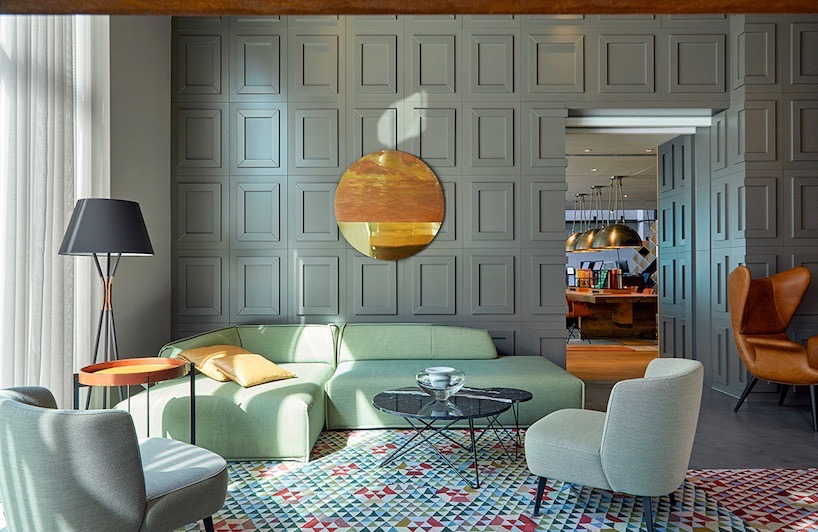 London-based interior design practice DeSallesFlint is responsible for designing Puro Gdansk new interiors. Linens, wools, brass, iron and timber sit agreeably within a bold colour palette inspired by the city's Old Town and also it's famous shipyard. The comfortable furniture come from PURO Hotels long standing partners: Danish Carl Hansen & Son and Gubi, Italian Magis and Moroso, Swiss Vitra and Spanish Kettal. Warm ambient light was created curtesy of Foscarin, &Tradition and Buster & Punch. The beautiful rugs are produced by the Italian company Golran 1898.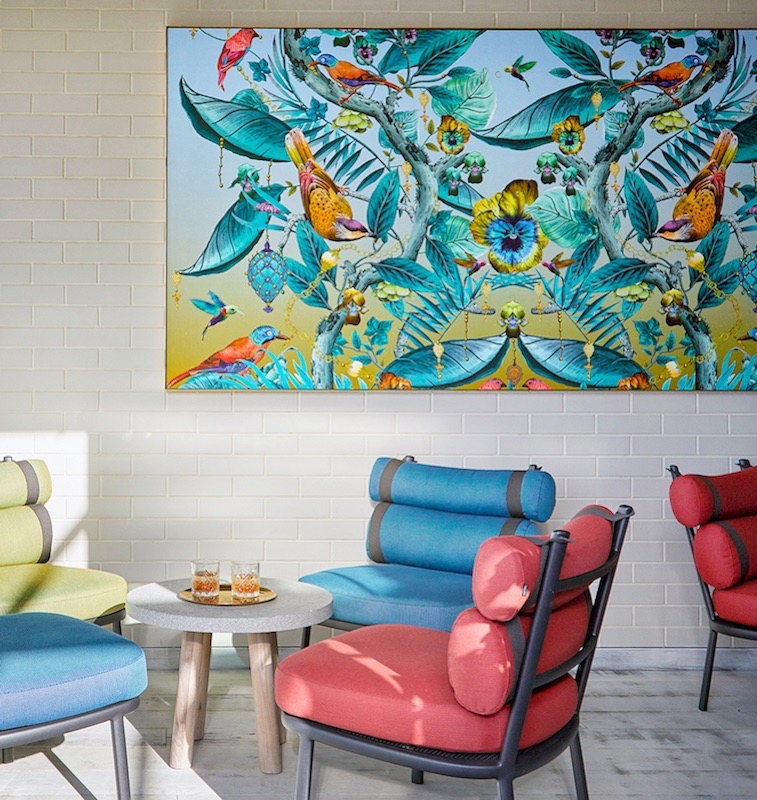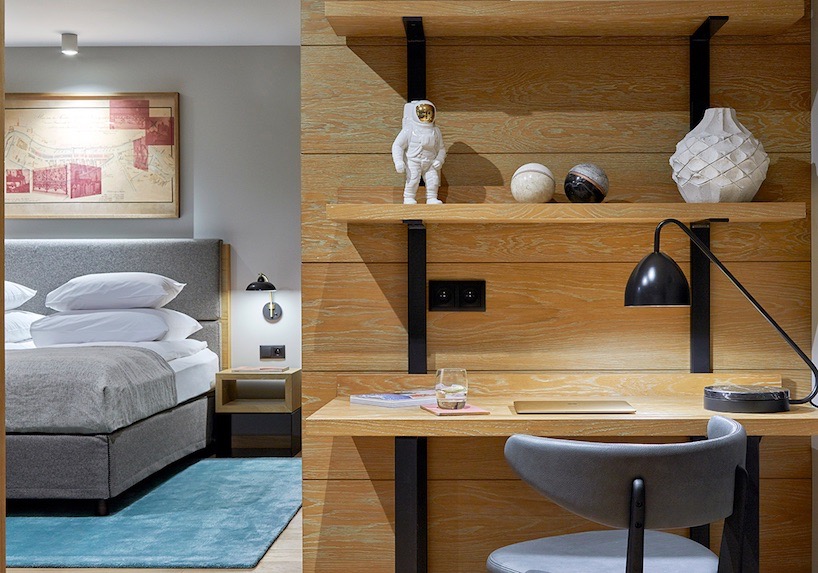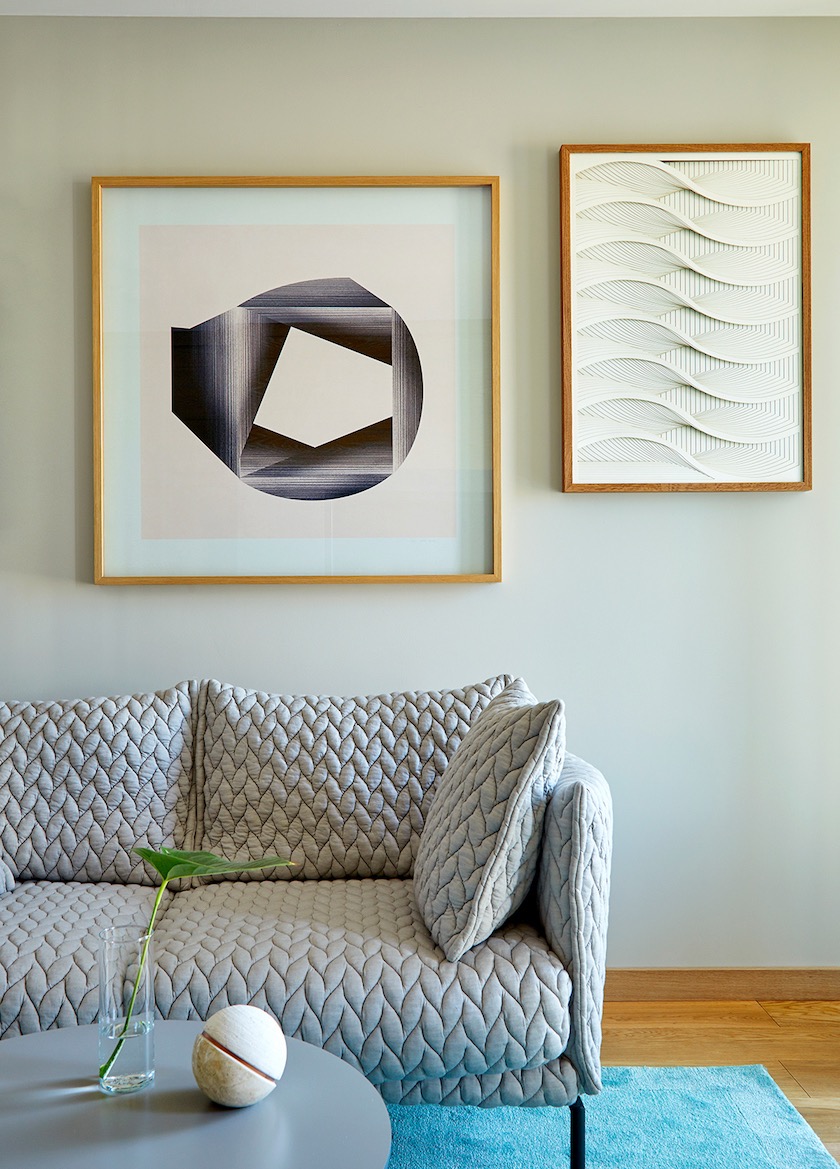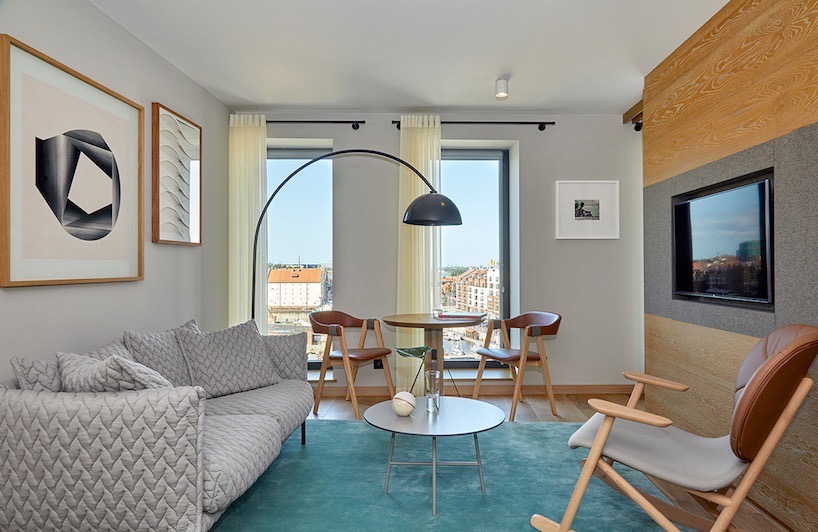 PURO Gdansk's new welcoming space is an eight story high atrium, an area designed to inspire. It offers cosy corners in which to enjoy the curated book collection, work & play or simply follow the narrative of the surrounding art works. The collection of contemporary pieces – a PURO Hotels trademark – opens with an extraordinary mural by Seikon. The lobby extends into multi-functional rooms designed for business and creative meetings through the day, followed by private dining and parties in the evening.