What happens when one of Scotland's best knows chefs and one of the UK's best known hotel chains collaborate on a new restaurant project? The answer is you get one of Glasgow's most exciting new lunch and dinner venues!
The Honours (named after the Scottish crown jewels) is Malmaison Glasgow's newest restaurant offering, which forms part of a £1.5 million refurbishment programme in the hotel's restaurant and bar.
The Honours, part of the Martin Wishart restaurant portfolio is a well established brand in Edinburgh having opened its doors in Edinburgh's new town in 2001 and now a firm fixture on the culinary food scene. Martin is an award winning chef and restaurateur, opening his eponymous Michelin star restaurant in Edinburgh's Leith Docks in 1999 and sister restaurant in 2011 at Cameron House Hotel.
The Honours Glasgow is located in the basement of Malmaison, in the crypt of what was originally a Greek Orthodox Church. The refurbishment has managed to take what was previously quite a dull claustrophobic setting and made it bright and inviting with its new open-plan look. The finishes from interior right though to the crockery  are flawless and we wouldn't expect anything less from Mr Wishart.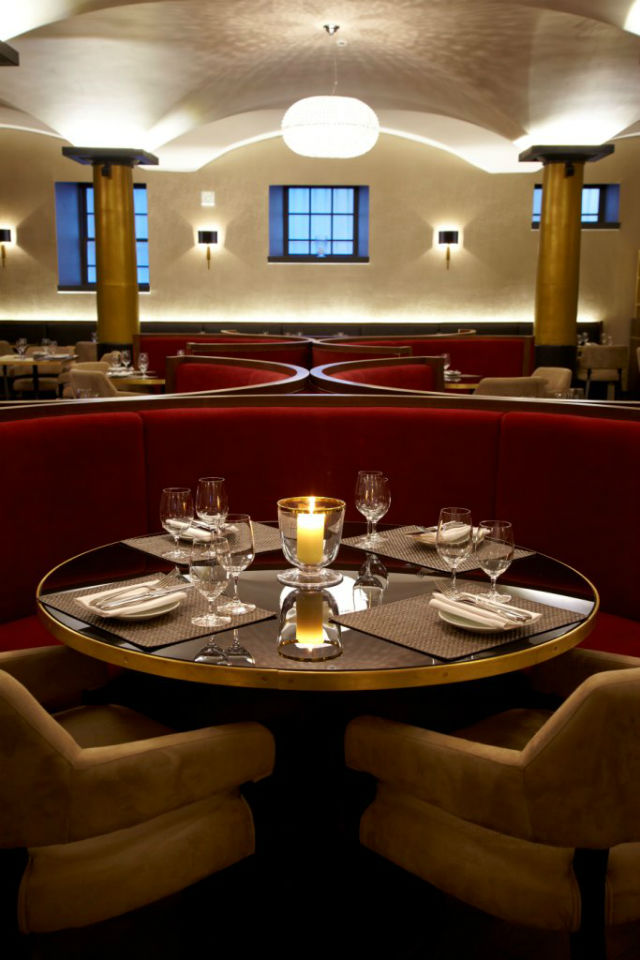 What's on offer?
The menu focuses around meat and seafood in line with their Edinburgh offering. Their most popular dish is the Honours 500g Chateaubriand, which is a tenderloin fillet cooked on a charcoal Josper Grill, only one of 5 in the city.
Other popular dishes include the crispy fried Crispy Fried Halibut, Sautéed Fillets of John Dory, Rabbit a la Moutarde and Ox Cheeks a la Bordelaise. 
What did I think?
I visited the restaurant on a recent stay at the hotel and it was actually one of the best meals and service experiences I have have had in a long time.
Ok so I am not the best to give advice on meat options as I am vegetarian but there is actually a surprisingly delicious choice of veggie dishes given the menu focus, which doesn't immediately jump out when you first glance at the menu.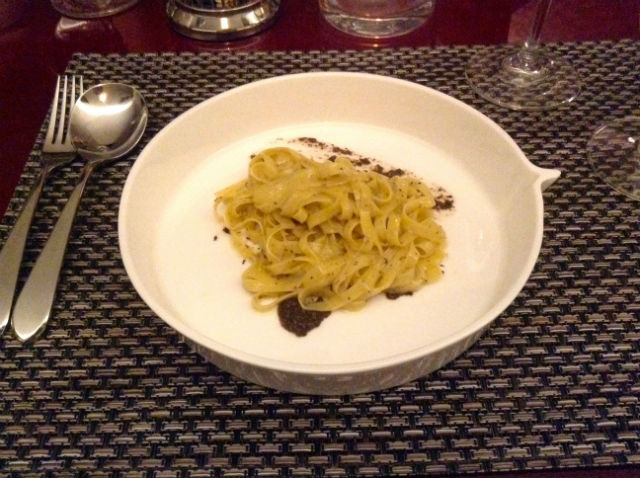 We started with the Hand Rolled Tagliatelli (£13.50). This normally comes with sea scallops, which I had minus the scallops. The dish is rich and flavourful, which is down to the truffle puree dotted through it. It comes in both starter and main portion sizes, the starter size is small but given its richness you wouldn't want a larger size.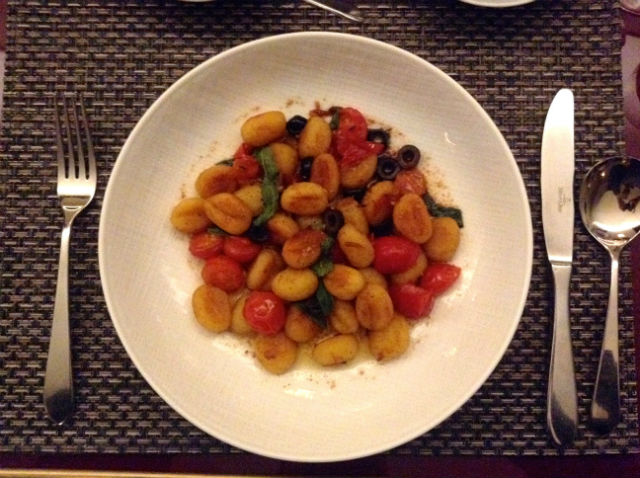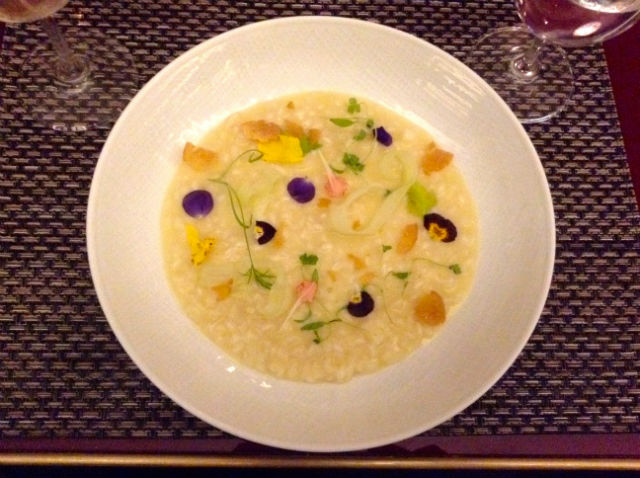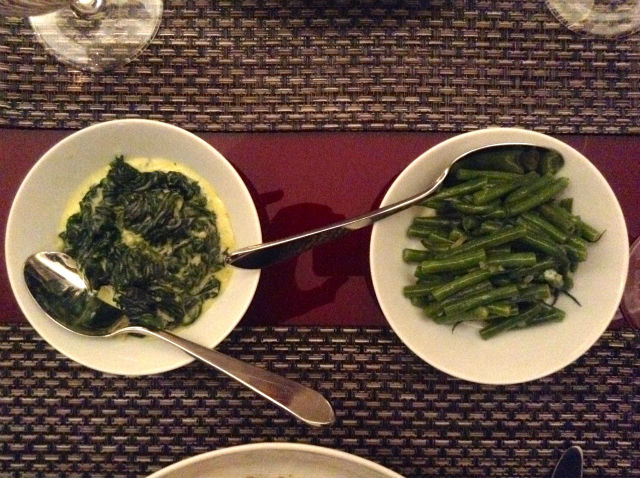 For mains we had two specials, a Celeriac Risotto and a Gnocchi both of which were fabulous, again rich and gutsy dishes and both descent sized portions.
I tried a couple of sides which were the green beans and creamed spinach. Again perfectly served.
For dessert, I can't resist a cheese board and went straight for the Selection of French Farmhouse Cheese (£9.50). The cheeses come from Henri's of Edinbugh and were accompanied by quince jelly and slices of toasted fruit bread.
Drinkswise we started with a scooner of Brooklyn Brewery Lager, the bar is well stocked with craft ales and beers on tap and bottle, so plenty to choose from.
For mains we tried a dry Italian Gave white and a Californian Chardonnay. The icing on the cake was the dessert wine which I normally steer clear of, and especially a red dessert wine. But it did come highly recommended and bloody hell, it was good! If you visit ask for Maury dessert wine.
Final thoughts on The Honours
The service was superb, helpful but not overboard. The experience was flawless and food really is good. The menu is setup more to meat and fish eaters, but I was told it was being refreshed soon so there might be a few more non meat dishes to try in the future.
When you start throwing the phrase 'Michelin star chef' around you would be forgiven for thinking that the restaurant is going to be expensive – some dishes are, but they also have a Prix Fix menu which is £18.50 for two courses (great for lunches) and a weekend set deal – Dine on 2 courses from the Le Weekend menu, including a side dish, glass of wine and coffee to finish, all for just £50 for two.
Want to visit the restaurant?
We had an amazing experience at the restaurant and we are very excited to be able to able to give away 2 x Le Week-End offers.
This will entitle you to – £50.00 per couple to enjoy either 2 courses including a side dish, glass of wine and coffee.
or
The Honours Chateaubriand for two including sides, glass of wine and coffee each.
Want to win? Just like our Facebook page, fill in your details and answer the following question.
Question – What is the most popular dish on the menu.