Jamie Rennie is the general manager of Le Chardon Mountain Lodges, a small collection of exclusive luxury chalet accommodation, in Val d'Isere. Family owned and run, the chalets are ski in, ski out and offer a spectacular, panoramic view of the mountainside. Here Jamie offers his short and sweet guide to five of the best ski resorts for a luxurious stay in the French Alps.
Lech Zum Arlberg and Neighbouring Zurs
A cut above the average Lederhosen stamping location, Lech / Zurs is possibly Austria's most exclusive ski resort. Well frequented by monarchs from every country and awash with film stars, Zurs offers a level of intimacy that's hard to match elsewhere. Skiers enjoy fabulous terrain as far as the well-loved St Anton ski resort, with plenty of time to return to a distinctly less rowdy crowd and ambiance. We recommend the 5 star luxury hotel, Thurner's AlpenHof, which manages to balance alpine elegance and exceptional fine dining with life's finer touches such as a pool, spa and even its own cinema.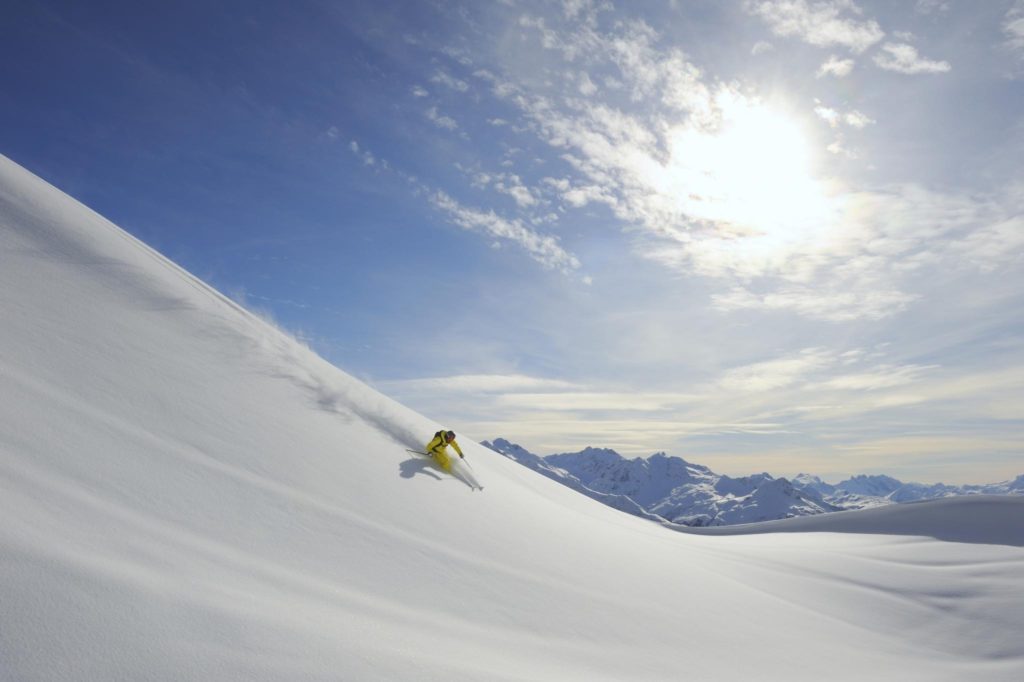 Val d'sere
There aren't many resorts that can boast a cable car with heated faux leather seats, in car WiFi and glass floor viewing for the seven minutes it takes to ascend to the top of the Solaise mountain! While geography bestows on Val d'Isere the lion's share of European snowfall, the resort's world class infrastructure with Europe's largest snow making factory, also assures one of the longest, snow sure seasons in the Alps. A favourite for British celebrities and high society (the Polo Masters is hosted there), a much more international clientele is growing in force and the available luxury accommodation is widely acclaimed. Of course, we recommend Le Chardon Mountain Lodges, five stunning alpine chalets in a discreet location, next to the slopes, exceptional service and a spectacular view of the mountains.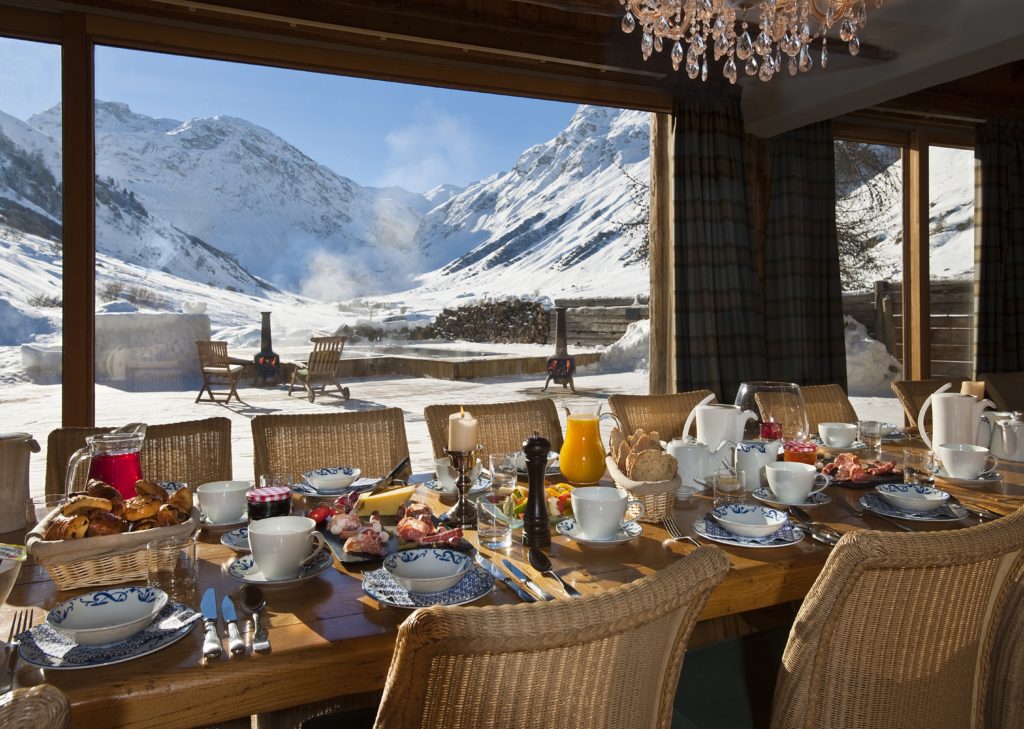 Klosters
Who could forget the image of William and Kate's first snowy kiss? Switzerland's Klosters is another ski-ing bolthole sealed with the royal crest. Next to Davos, it draws the pick of Europe's political elite too. A small village it may be, but much more intimate than many other luxury alpine resorts and it certainly hasn't held it back technologically. Last year they opened a laser controlled chairlift that adjusts its height off the ground according to the height of those it is carrying, large and small! The Casa Antica nightclub is famously discrete while our favourite luxury chalet is Chesa Falcun, spacious, elegant, comfortable and with views to die for.
Courchevel 1850
This list would not be complete without Courchevel 1850, rumoured to be the most expensive ski resort in the Alps. A favourite with the Russian market, skiers are often fur trimmed and shadowed by a burly bodyguard. And who can blame them – there's nothing more pleasurable than a morning run down a freshly pisted 'Creux' run from the top of the Saulire. Meanwhile, there are more Michelin starred restaurants in the 3 Valleys than you can shake a stick at, but nowhere more commanding perhaps than the swiss cottage styled, Le Chabichou, home to Michel Rochedy and Stéphane Buron with two Michelin stars. Where to stay? Chalet Montana is perfectly positioned for ski in / ski out accommodation with classic, rugged elegance and roaring fires.
Verbier
And lastly Verbier – the highest and most extensive ski resort in Switzerland with exclusive boutiques and classic black runs truly demanding the expert skills of the well-drilled skier. It's so well thought of that Richard Branson chose Verbier as the location for his European luxury ski retreat, featuring in the Virgin Limited Edition portfolio. Le Lodge is more modern than I would usually go for but the service ethos is exceptional and the chalet boasts an indoor pool, spa area and Michelin-star trained chefs. Close to France and Italy and like most of the other luxury ski destinations on this list, a Michelin starred restaurant comes as standard – Restaurant Arola.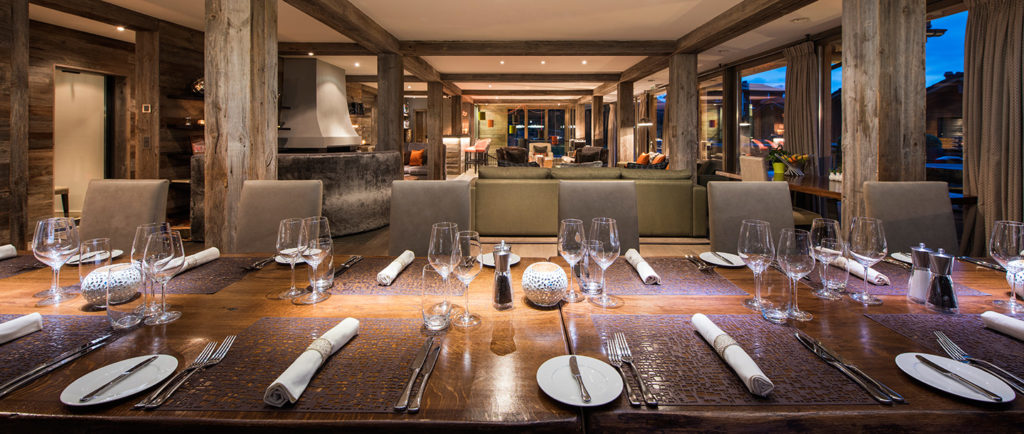 So there you have it. From immaculately groomed slopes to the finest wines, Europe has a lot to offer the luxury skier – a unique experience that far from being immeasurable is quite simply priceless.
About Le Chardon Mountain Lodges
Le Chardon Mountain Lodges is a small collection of exclusive luxury chalet accommodation, in Val d'Isere. Family owned and run, the chalets are ski in, ski out and offer a spectacular, panoramic view of the mountainside. Their packages includes 5 star chalet accommodation, gourmet dining and open bar with an in resort chauffeur service. The company prides itself on discretion and is a favourite with celebrities, royalty, business and the expat community.
Contact Details:
Tel: +44 (0) 131 209 7969
Web: www.lechardonvaldisere.com
Send Enquiry Now