Located in the beautiful region of Perthshire, Dun Aluinn is a lovely Queen Anne villa set in picturesque surroundings on the edge of Aberfeldy. Dun Aluinn is surrounded by some of the finest natural beauty available in Scotland and represents the best of Scottish culture. With a history dating back to the early 20th century, staying here provides a unique glimpse into a bygone era when life was simpler. It's the place to spend quality time with family and friends in a luxurious and comfortable setting.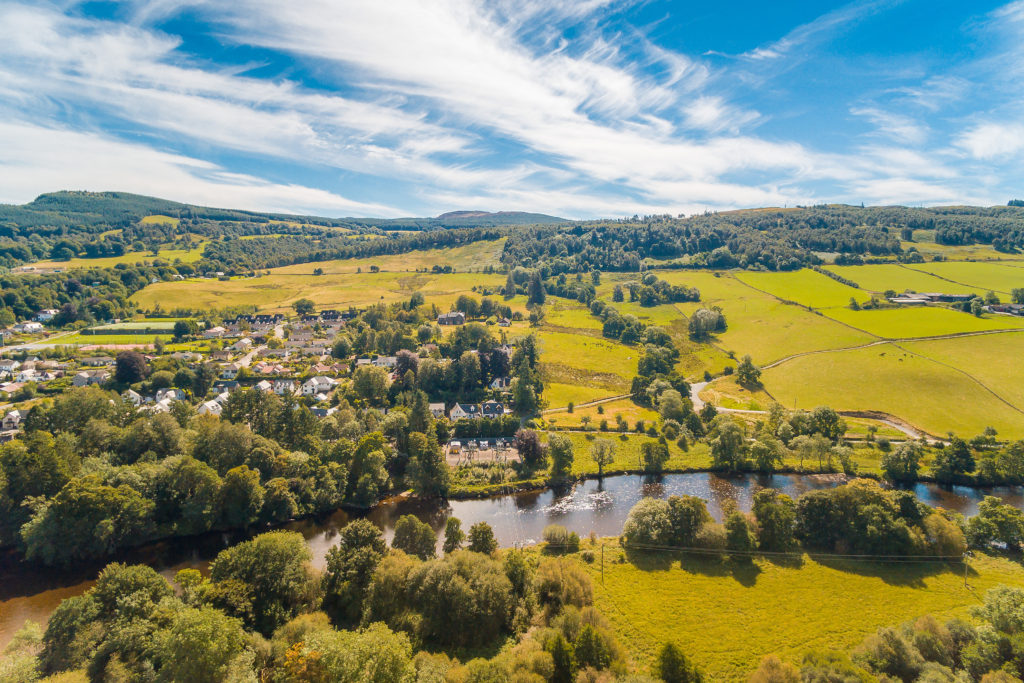 Dun Aluinn has an extensive history dating back to its original construction in 1909. Over the last century, it has served as a boarding house for pupils attending Breadalbane Academy as well as a high-end boutique hotel. Since 2017, it has been painstakingly renovated and refurbished to meet guests more modern needs and create a truly luxurious, relaxing atmosphere. Today, you'll find modern decor that reflects the buildings' origins like woodwork which has been restored to its former glory and rediscovered fireplaces. There's also plenty of modern touches too.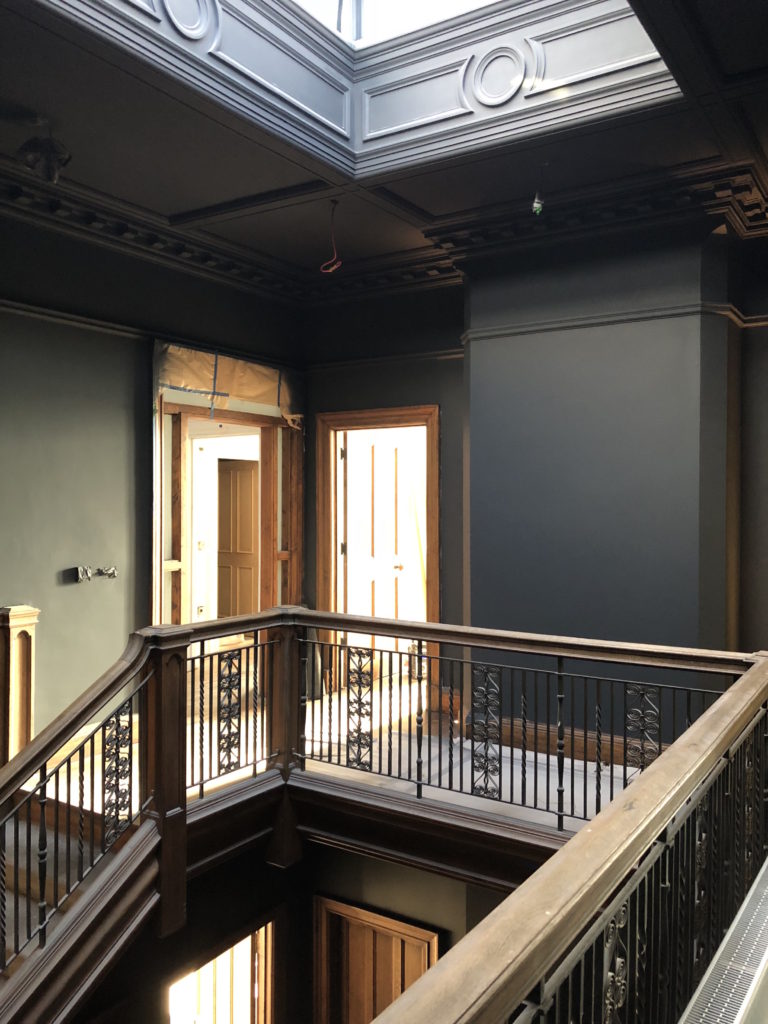 The property sleeps up to 18 guests in nine spacious and designer-finished bedrooms. Each of the nine bedrooms has been individually designed and refurbished to match the elegant yet historic decor found throughout the building. Every bedroom includes high spec-finished en-suite facilities featuring unique fixtures like handmade oak basin tops from William Garvey in Devon. Two of the bedrooms also include steam rooms while another bathroom has a bespoke, custom-made Japanese Oforu teak bath.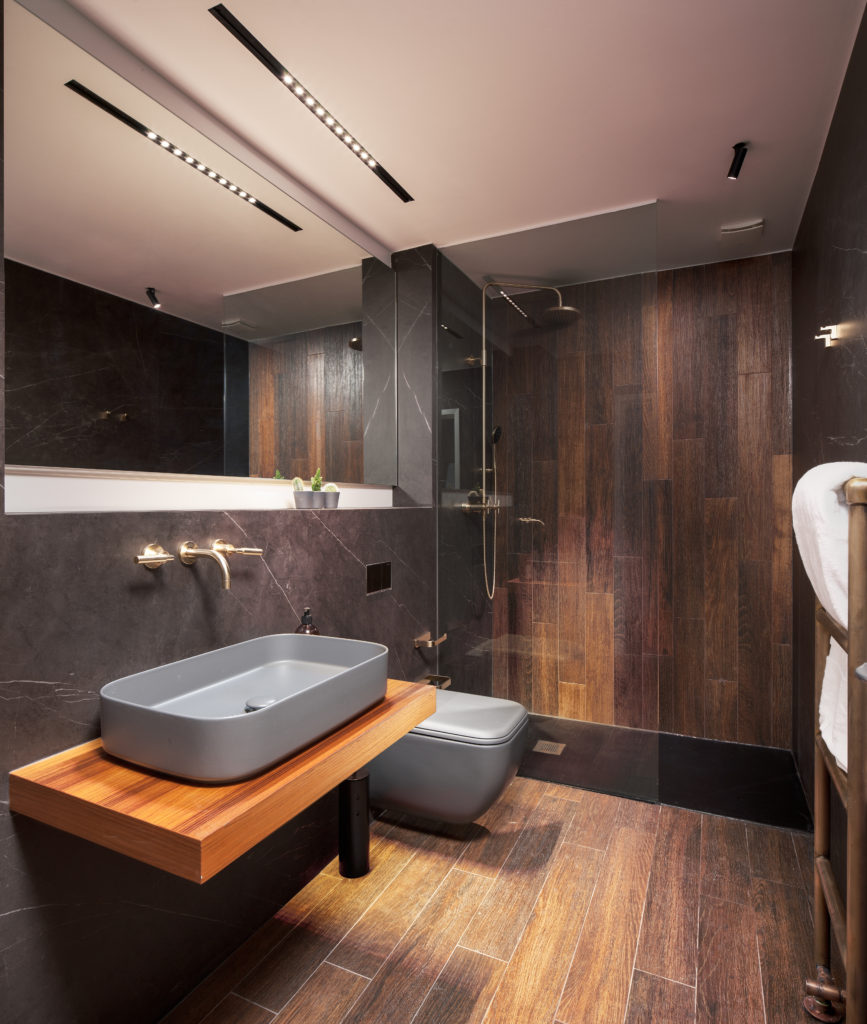 Within the bedrooms, you'll also find ultra-comfortable mattresses sourced from Dublin, solid walnut beds with dark brown leather headrests from Germany, and in the master bedroom, a bed sourced from Italy. Thought and consideration have been put into every aspect of Dun Aluinn to make sure guests have a truly unique and memorable stay.
Dun Aluinn has been specifically designed to accommodate large groups so there are plenty of common areas like a large kitchen, dining and drawing room with a bespoke handcrafted table that can seat 20, and lounge with a 65" TV. In the kitchen, you'll find everything you need to cater for large groups: an American fridge freezer with two additional fridge freezers in the utility room, two dishwashers, and a large gas range stove. Dun Aluinn is perfect for a large family getaway or hosting special events like weddings or milestone celebrations. For large events, Dun Aluinn offers an optional catering service and works in partnership with well-known local Ballintaggart Farm to serve guests fabulous food made with the finest Scottish ingredients.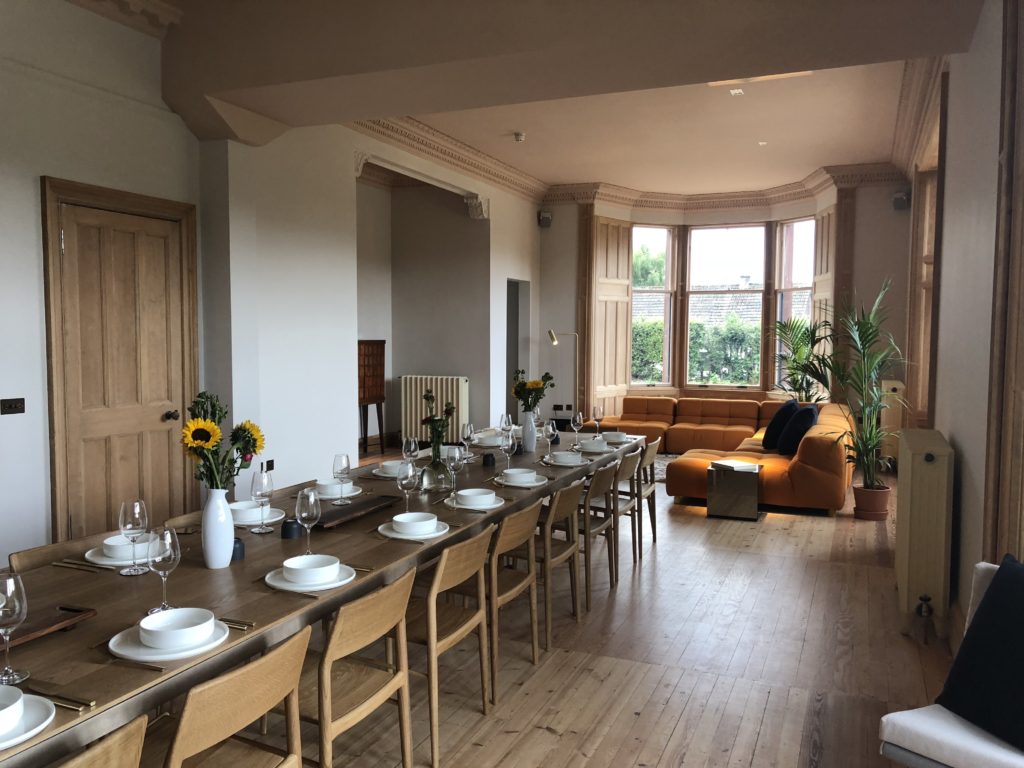 Adding to the beauty of Dun Aluinn is the expansive grounds and beautiful setting. From the dining room, you can admire views overlooking Aberfeldy and the Tay valley to Schiehallion beyond. Head outdoors with the kids to explore the 5 acres of private grounds that surround the building. Afterwards, take a long soak in the wood fire hot tub situated in a secluded part of the property with exquisite views of the nearby surroundings.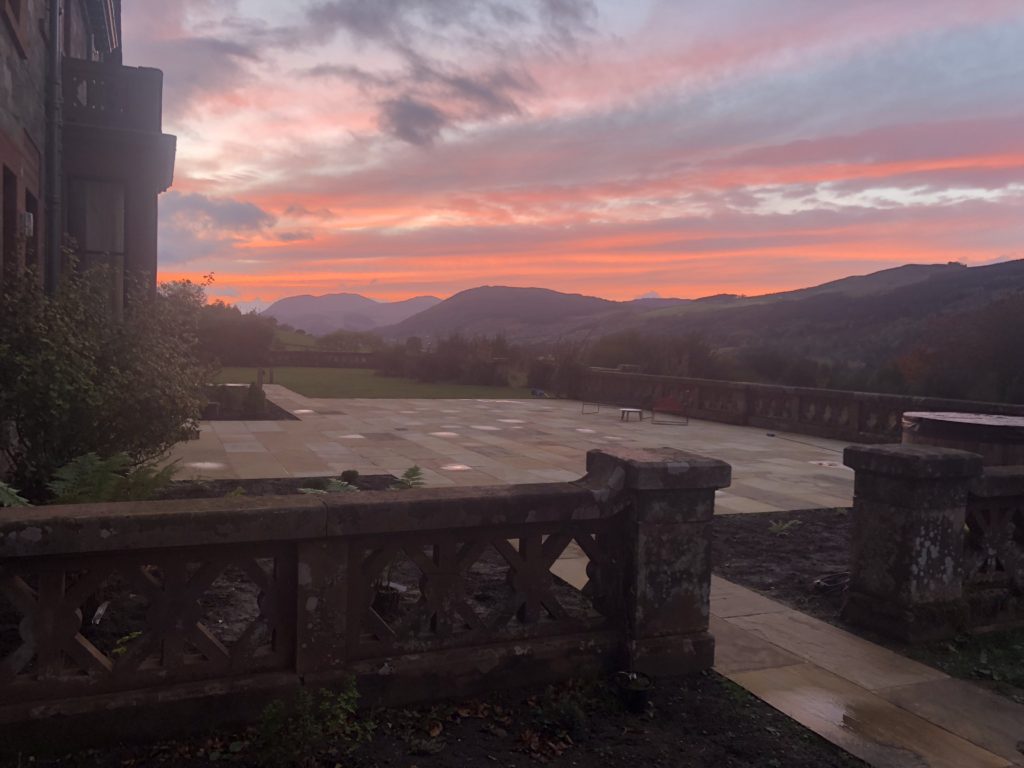 Throughout your stay, there's also a team on hand including a housekeeping and concierge service who can organise days our days out to the nearby attractions or further afield. Aberfeldy and the surrounding area has much to offer including the Dewar's Distillery, Highland Safari, Birks Cinema and Loch Tay Safari. The Tay river is also one of the best places in Scotland to fish for salmon and the concierge service can help organise fishing trips in the local area.
Find out more:
Website: dunaluinn.com
Facebook: www.facebook.com/dunaluinn/
Address: Dun Aluinn House, Ph152BW Aberfeldy, Perth and Kinross