Following our recent trip to the OD Barcelona Hotel, here's our top 5 unmissable experiences in the Catalan capital. Enjoy Barcelona from an insiders' perspective thanks to the insights of Barcelona Premium (of Visit Barcelona) and the helpful concierge team at OD Barcelona Hotel .
For an unforgettable Barcelona city break, without any clichés here's the 5 things you can't miss, writes Andrew Forbes.
1. Wine Tasting – Alta Alella
Spain's wine industry is experiencing exceptional success nationally and internationally. The country is said to have the largest vine area in the world, and according to recent statistics, exports and quality are booming.
Catalonia boasts some very fine wines, and the region is of course home to some of the most famous Cava houses. Yet you don't need to travel a long way away from the city to experience the wonder of wine making.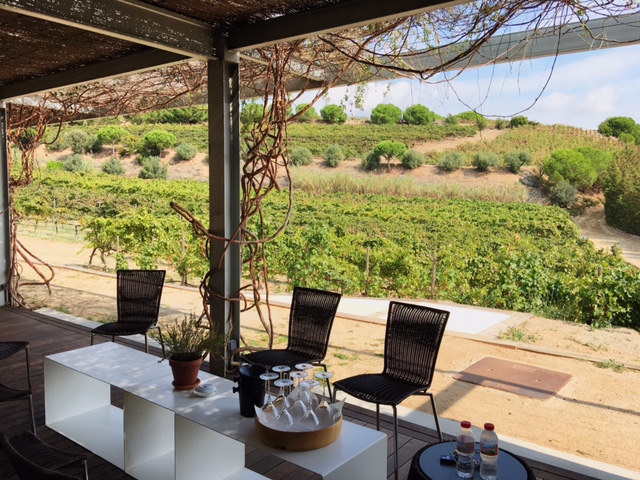 Alta Alella is a boutique, family winery making exceptional natural wines, including fine cavas, found at some the world's best restaurants. What's more this is the closest winery to Barcelona, just 20 minutes out of town, and just 2 kilometres from the shimmering Mediterranean!
A private tasting here was one of the best mornings I've spent in Barcelona! The estate is stunning, found in a protected natural park surrounded by pine woodlands. As a guest you can enjoy a personalised tour with a wine expert. You'll be chauffeured amongst the vines in a striking Cadillac 4×4, learn about the winery's organic viticulture, visit the winery and amazing cellars, and enjoy spectacular views that run down to the sea, and to the skyline of Barcelona, including the iconic Sagrada Familia cathedral.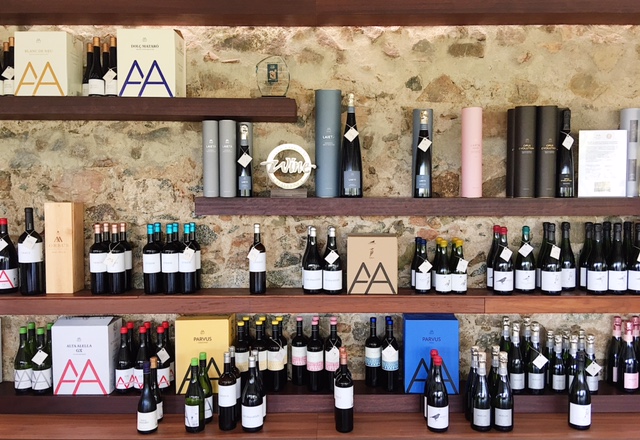 Most importantly, the 90-minute tour (priced at just 20 euro; bookable on their website) includes a guided tasting of 6 wines! These can be tailored to your interest; I tried some natural reds, whites and the premium cavas, popular with Michelin star restaurants. These cavas are amongst the very few that have been awarded the exclusive 'paraje' status.  Don't worry about enjoying all the wines, the hotel can arrange transport for you.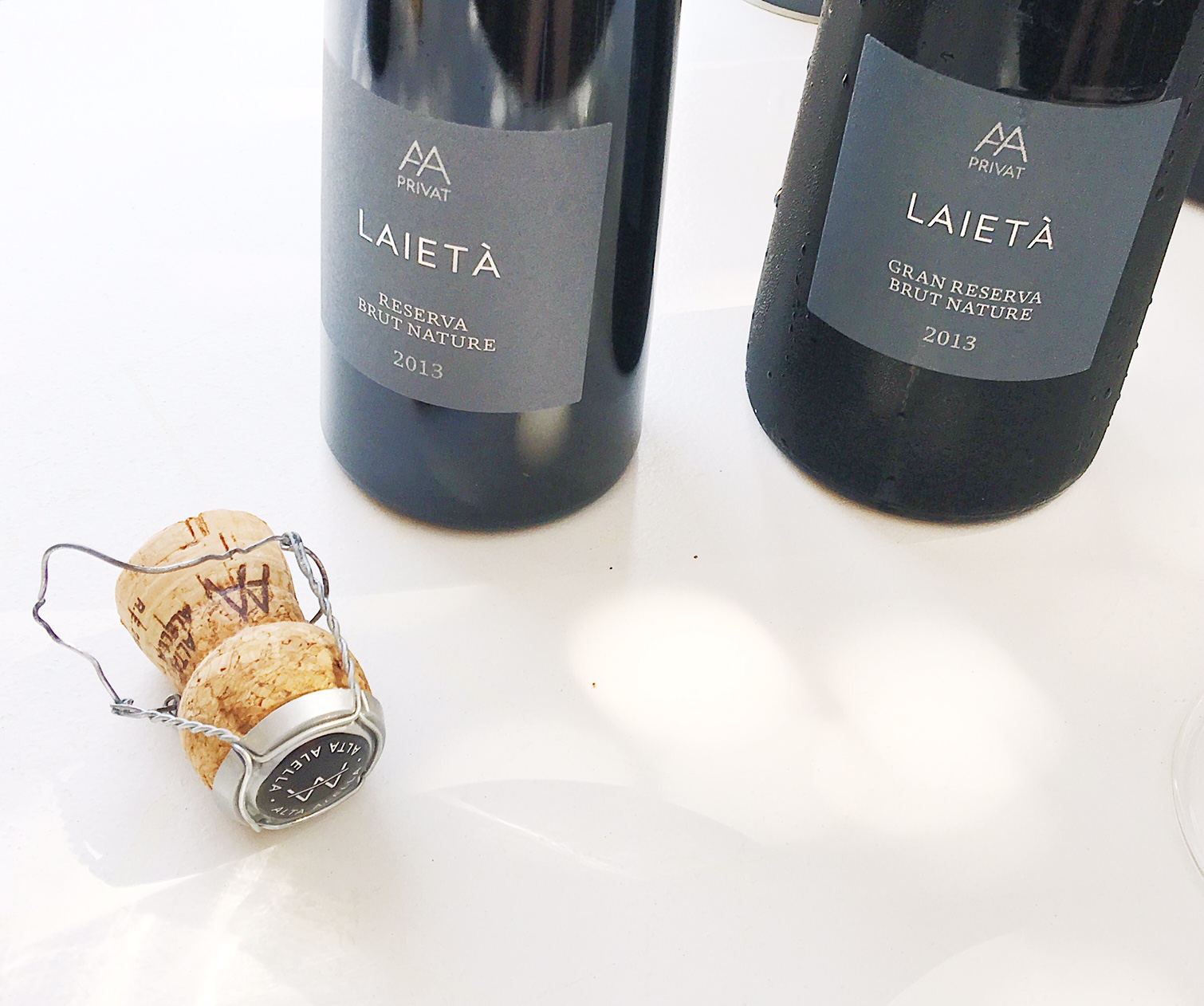 The winery will also be able to help suggest places to enjoy lunch nearby – we continued enjoying Alta Alella wines over a splendid lunch at the nearby Els Garoffers restaurant – see no 5. below.
2. Gaudí architecture – Torre Bellesguard
Even those unfamiliar with Barcelona will surely have heard of Catalonia's famous 19th century architect, Antoni Gaudí. His extraordinary works of Catalan Modernism have become synonymous with Catalonia's cultural identity. He is of course the architect of the yet-to-be-finished Sagrada Familia cathedral, as well as Barcelona's Park Güell. Exploring the Gaudí trail is a popular element of a visit to Barcelona, meaning many of his most recognised works are very busy – expect to queue in high season.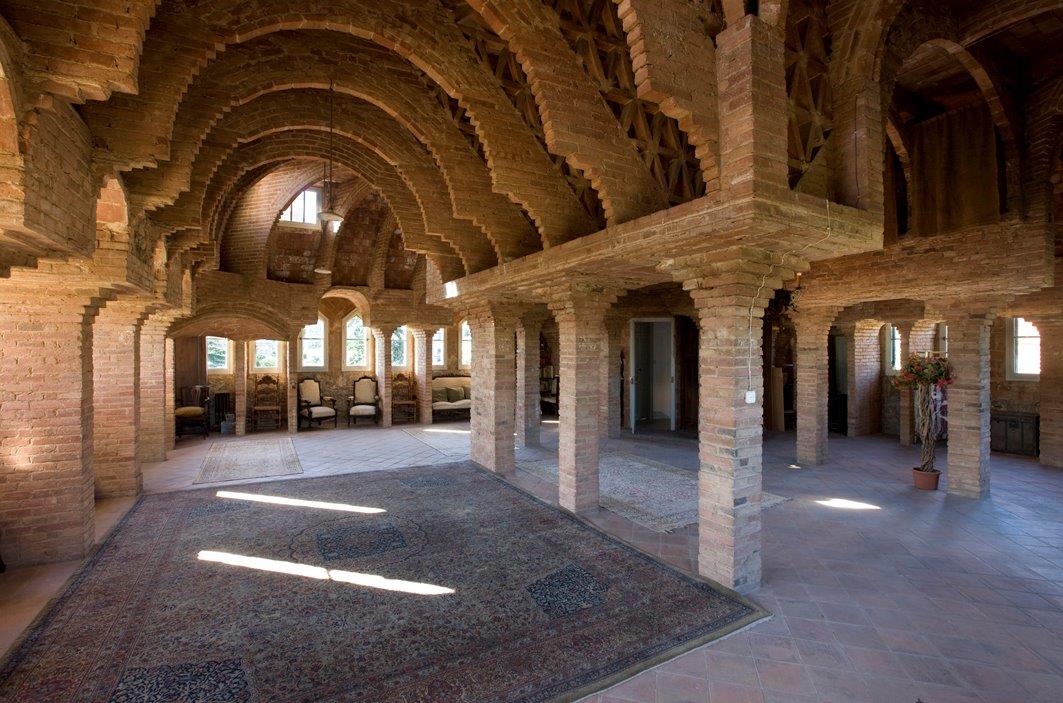 However, if you like discovering off-the-beaten-path then visit Torre Bellesguard. It's just a little to the west of the city centre, easily reached by the sightseeing buses, the Blue Tram and many of the bus routes.
This exceptional gothic home is still lived in by its owners, and has only recently opened to the public. So we enjoyed a guided tour without the usual crowds associated with Barcelona's cultural attractions.
Built between 1900 and 1909, the house is still lived in by the Guilera family, but as a visitor one can enjoy a visit inside, including climbing to the very top of the tower, offering exceptional views across Barcelona, from the mountains to the sea.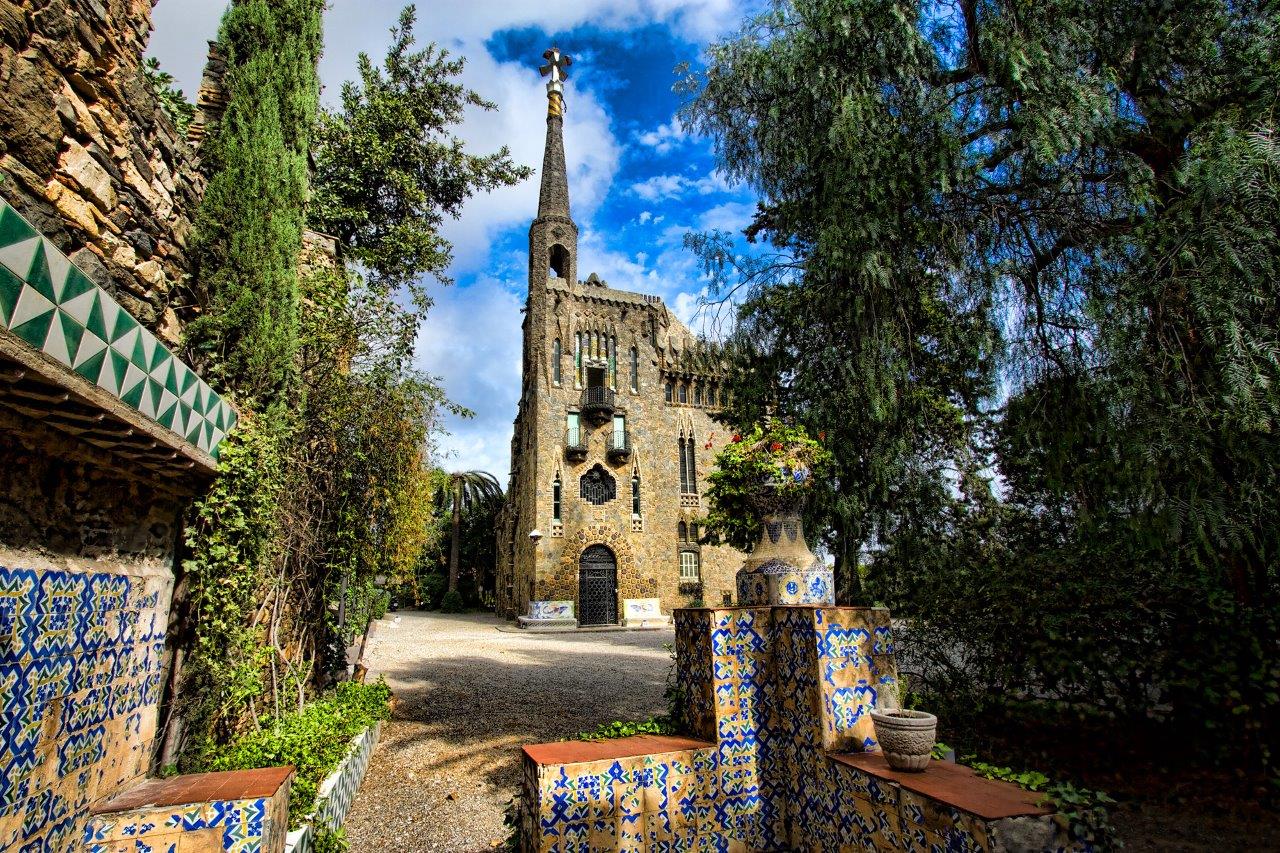 The property is fascinating, as it was once a Royal castle in the 15th century, inspiring Gaudi with his vision for the house. The house features rectilinear forms rarely seen in Gaudi's other work. To truly enjoy the property, I suggest you also take a guided tour for 16 euro – important to reserve. Alternatively, a self-guided tour with audio guide is 9 euro.
3. The Opera House – Gran Teatre del Liceu
This was one of the most interesting architectural tours I have enjoyed – a real surprise. Barcelona's Gran Teatre del Liceu was founded in 1847, as a private theatre by, and for, the established well-off city residents, thanks to the city's Society of Theatre lovers, 'Sociedad Dramática de Aficionados'. No doubt it was created as much as a place to see and be seen, as it was a cultural centre; but thanks to the vast investment of the shareholders buying private boxes and seats, Barcelona was given a world-class theatre. Although the auditorium has suffered two devastating fires, it has been fully restored.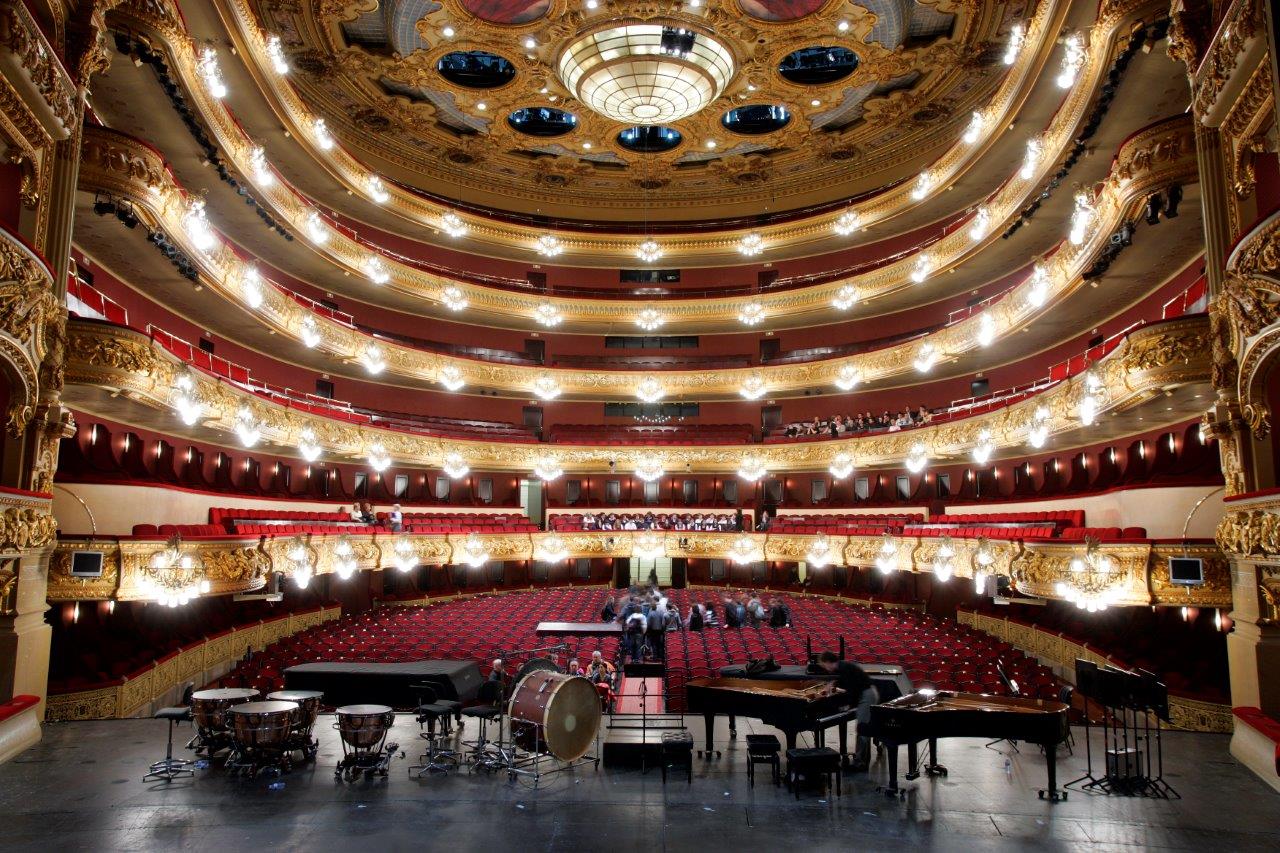 The guided Prestige Tour I enjoyed included a visit to the auditorium and Renaissance style lobby, and also to the stunningly ornate Mirror Hall.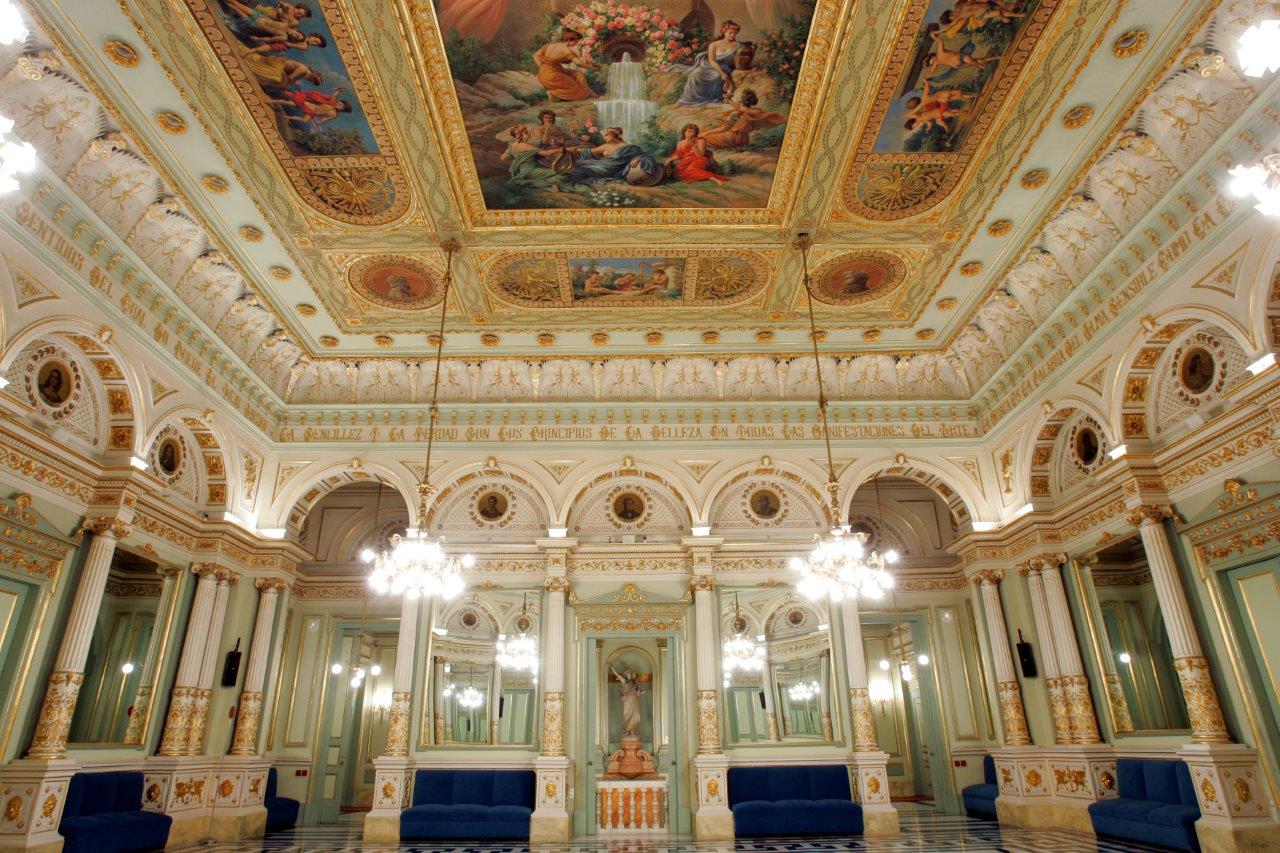 Yet the most breath-taking part of the tour is a privileged access to the still private 'Cercle del Liceu', a richly decorated British-style private club beside the theatre, home to a remarkable collection of Art Nouveau art.
4. Sunset Cruise – Nautica Port Barcelona
At the bottom of Barcelona's famous La Rambla is the Columbus Monument; a 60-metre column with a statue of Christopher Columbus atop, pointing out to sea – marking his first voyage to the Americas. Spain was one of Europe's great maritime nations, and the Mediterranean is very much part of the Barcelona experience. Over recent decades, the city has rediscovered it's love the sea, with new city beaches, beach hotels and fancy beach clubs. Yet the best way to enjoy a fresh perspective of the city is to get out on the water.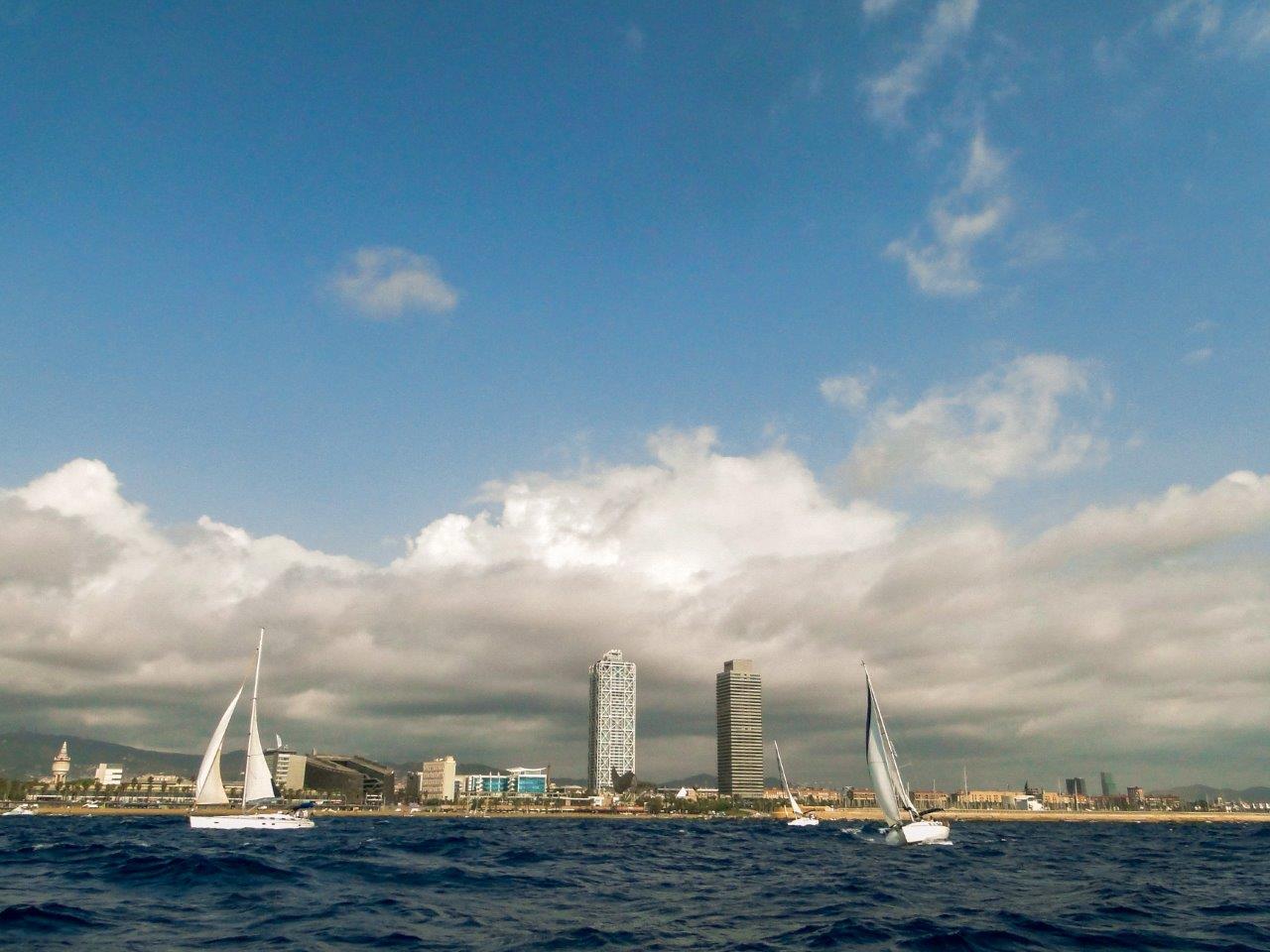 Nàutica Port Barcelona, found in the chic Port Olímpic, is all about the water. This friendly, English-speaking firm offers everything from water sports, fun activities and toys to sports boats and luxury yachts.
It may sound expensive yet for a family or a group of friends, hiring a skipper and a yacht for a short cruise can start from 150 euro.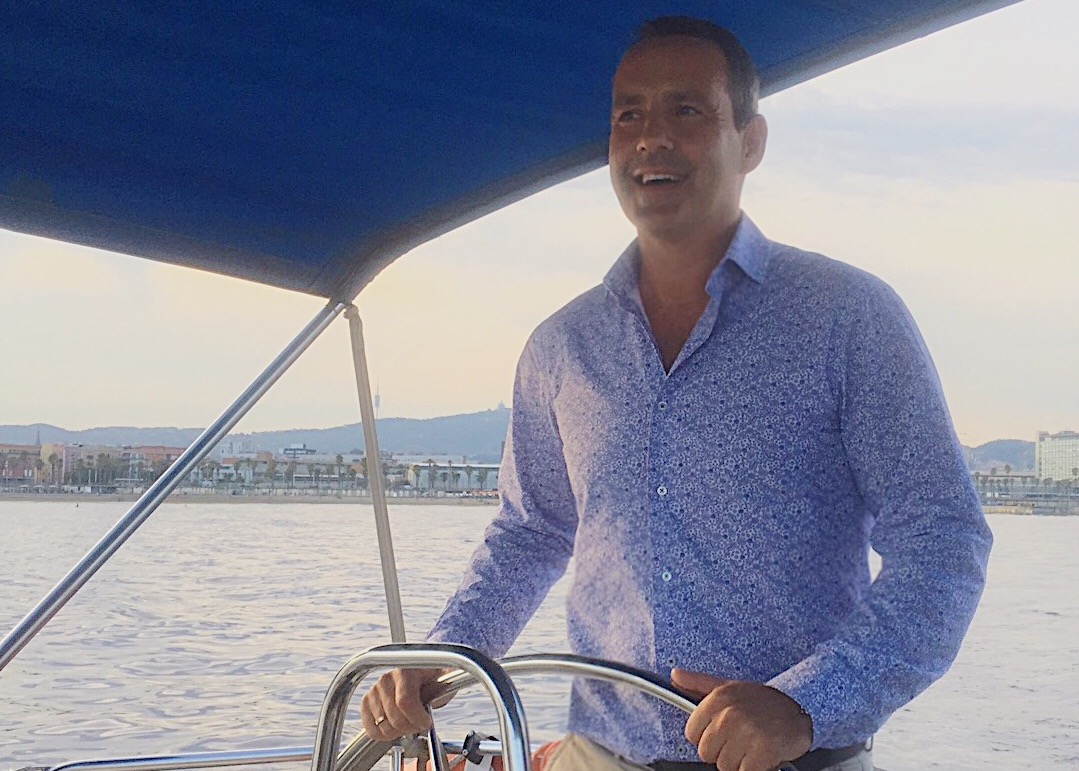 Our skipper took us along the city shore, a wonderful way to enjoy Barcelona's contemporary skyline, take in the new developments at the stylish ports, and of course enjoy the fabulous light of this part of this part of the Mediterranean – I even got to pretend to be a skipper.
5. Fine dining – Casa Leopoldo & Els Garoffers
Any visit to Catalonia means eating well. Spain's contemporary position as a leader in global cuisine is thanks in a large part to the pioneering work of famous Catalan chefs. That creativity and commitment to great produce can be found across the city. I wanted to showcase three places that I was introduced to, as they so eloquently convey the diversity of the food scene in the area.
Casa Leopoldo
Firstly, we were invited to eat at Casa Leopoldo, one of the city's most established eateries. What's great about this restaurant is that it's a wonderful place to enjoy traditional cuisine. Open since 1929, Casa Leopoldo has been completely renovated. But its commitment to great food is unchanged.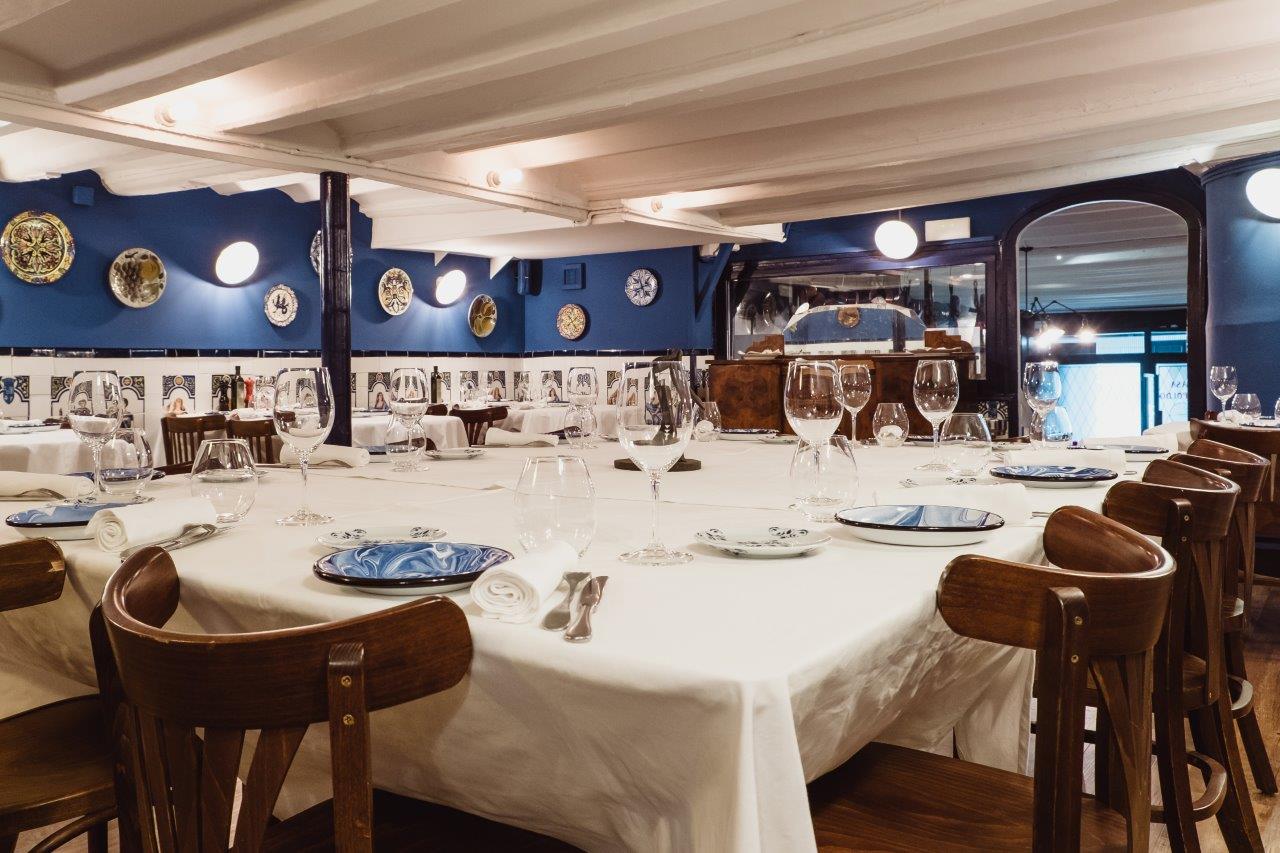 If you want to try classic dishes from Catalonia and from Spain and be confident they are going to be perfectly prepared, then I recommend this restaurant.
All too often when we travel we want to savour a few classic dishes, only to find that we've been misled by an overpriced poor interpretation. That's certainly not the case here, so order with confidence – like Iberian ham; seafood; paella and rice dishes; local fresh fish; meat from the north of Spain; and cheeses from Catalonia. It's an enjoyable dining experience.
Café del Mar
This is a new venue in Port Forum, a short cab ride north from the city centre.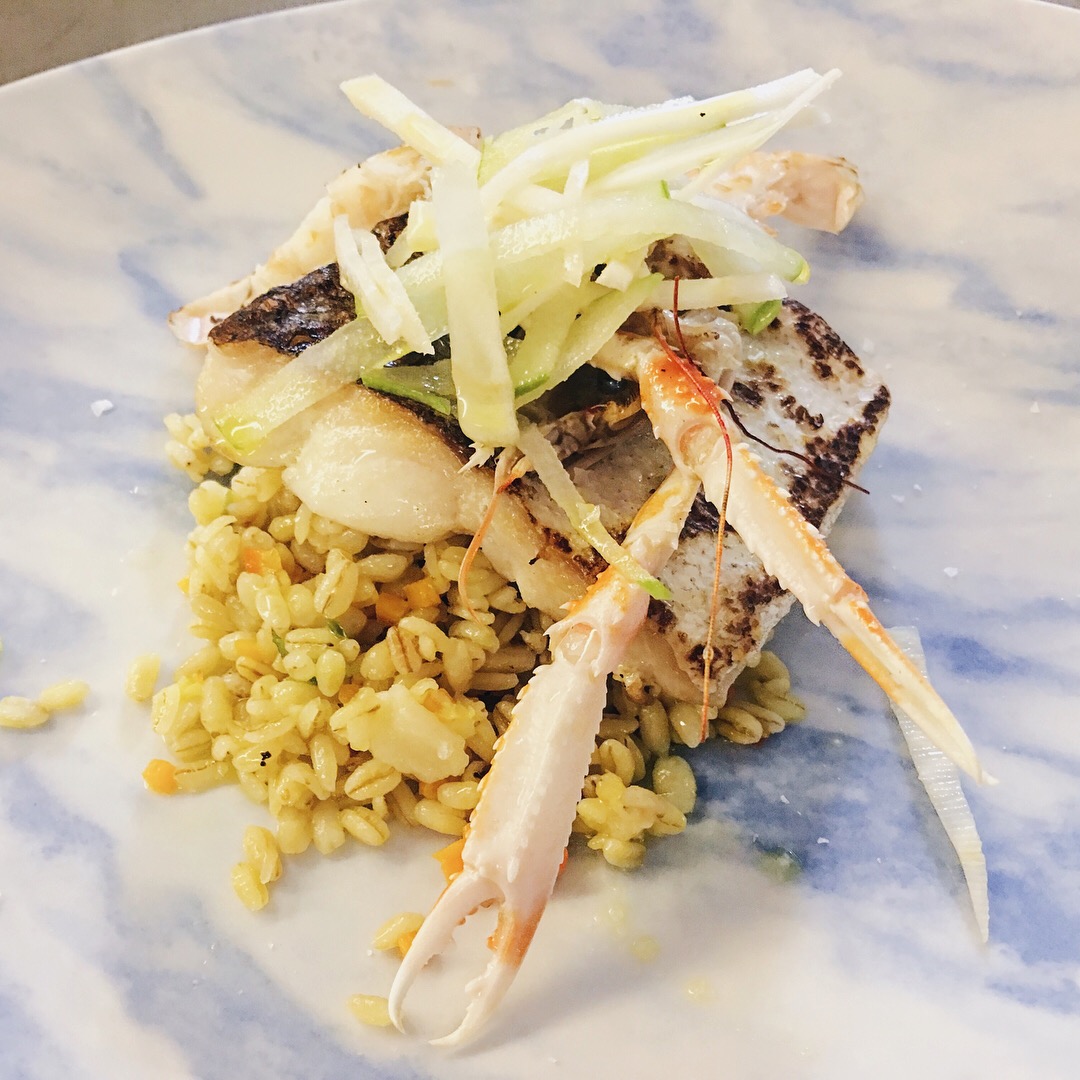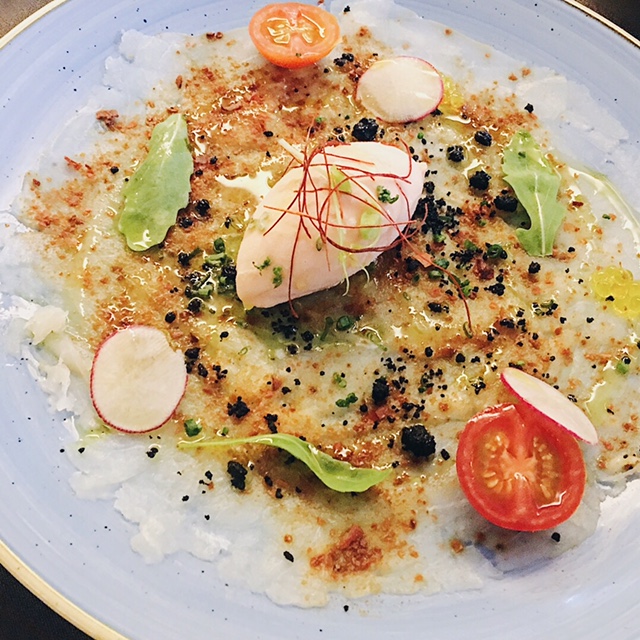 As you can imagine this latest addition to the city's restaurant and bar scene promises all energy, music and cool vibe you'd expect from the Café del Mar brand yet here it's over multiple floors, from the pool zone with stage, to the restaurant, bars, Sky Terrace and Club. The restaurant offers fresh flavours from the sea.
Els Garoffers
The village restaurant of Els Garoffers, found in Alella, close to the Alta Alella winery is a superb example of the region's approach to slow food. Here Chefs Gonzalo and Luca have created a relaxed eatery focusing on quality food, fairly-priced, made from seasonal, locally sourced produce (within 60 km). This is the perfect place to enjoy lunch if you've visited the Alta Alella winery – it's very close.  What's more the restaurant offers the Alta Alella wines.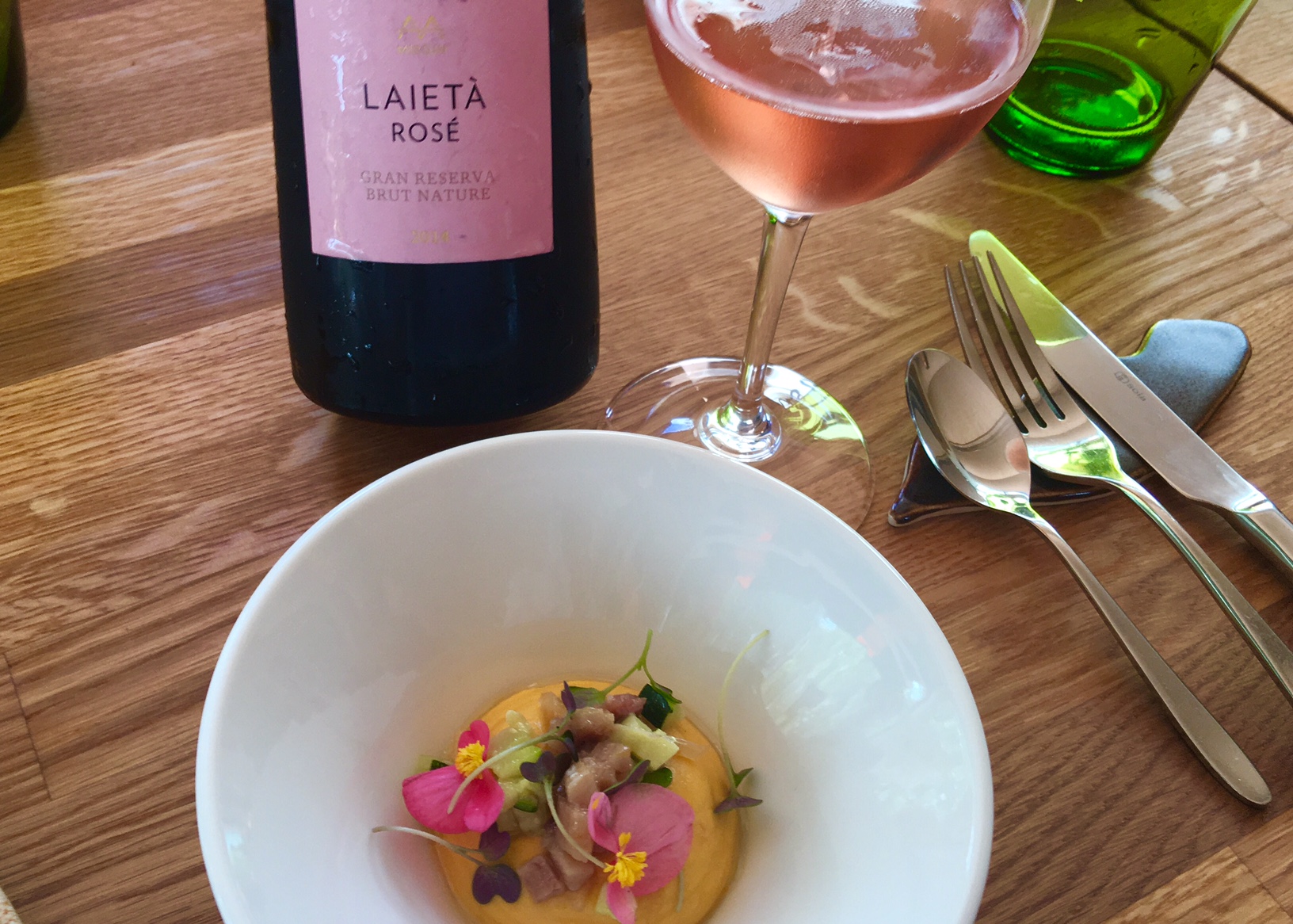 Our lunch menu was stand out – and the price was superb. For example a set three course meal this season in the evening or at weekends is just 27 euro.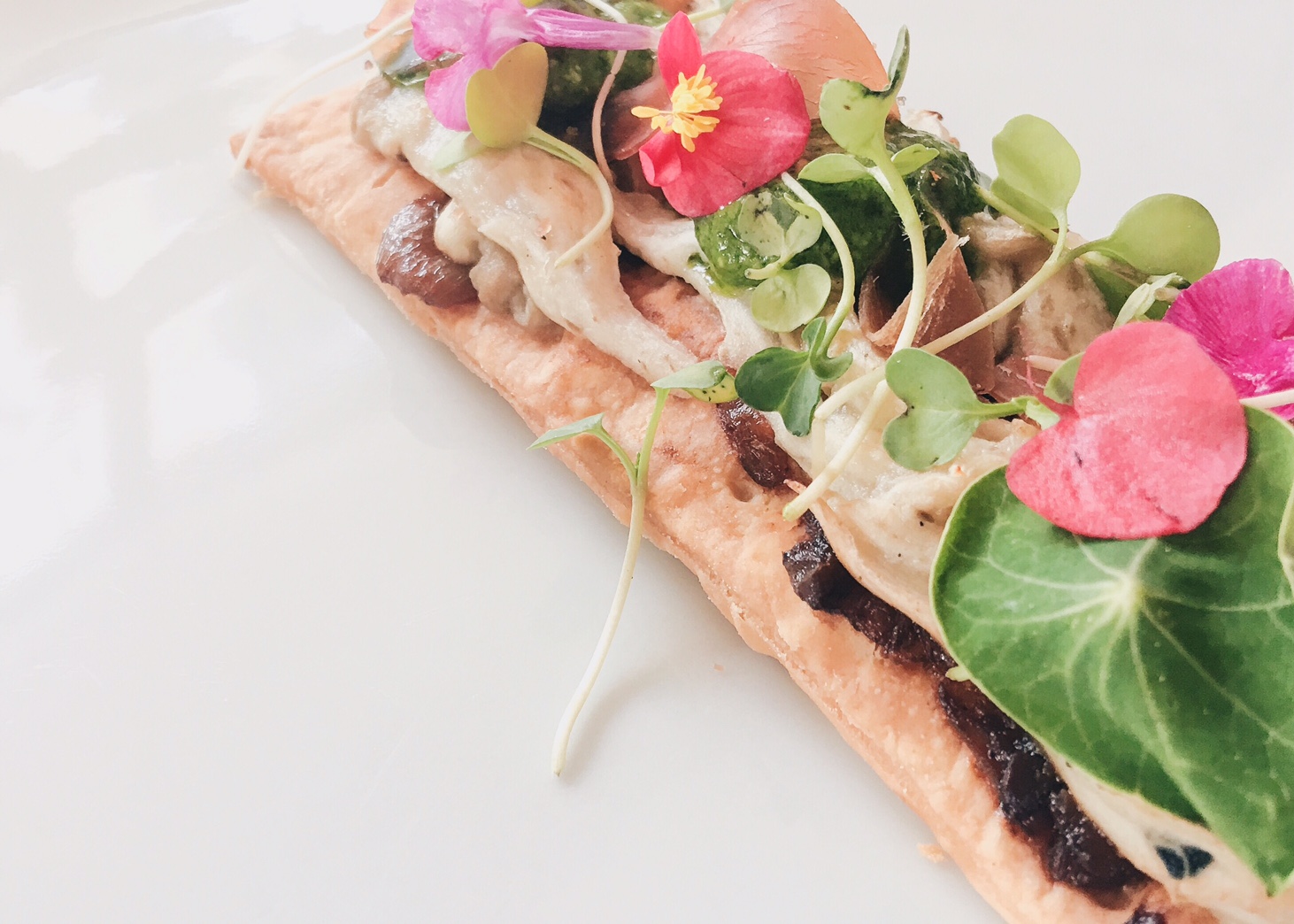 We pushed the boat out a little and enjoyed two exceptional pre-starters of pumpkin mousse with anchovies and Bonito tartar with burrata. The aubergine starter was so beautiful and the rice paellas amongst the best I've had.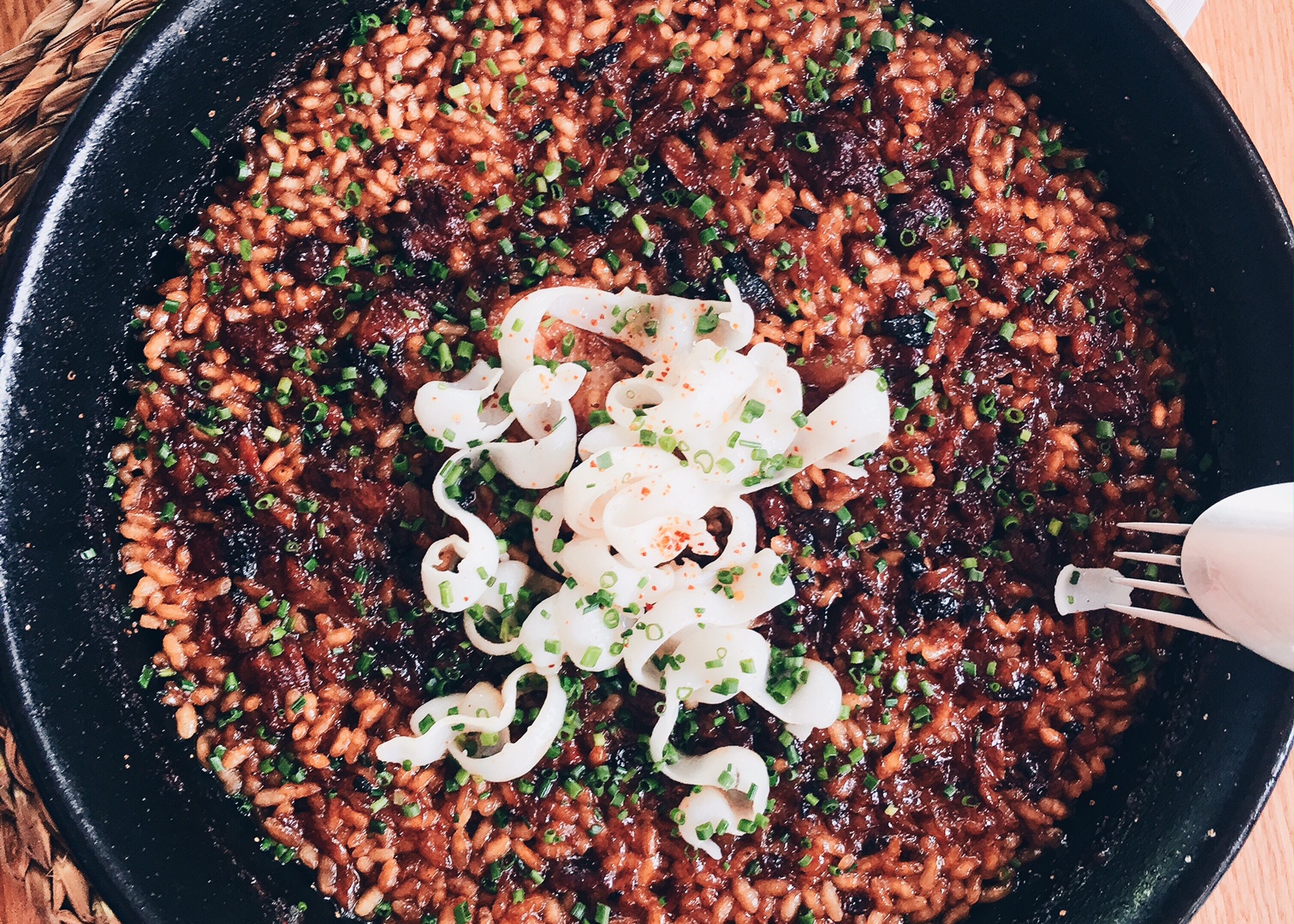 Try the pork belly and cuttlefish paella – oh my goodness, it's so good!
OD Barcelona Hotel
So, a big thank you to Barcelona Premium and OD Hotels for a very special weekend in Barcelona.
You can read our review of the OD Barcelona Hotel here. Rooms start from 170€ (£154) to 1,600€ (£1,445) per night depending on room type and season, including taxes and breakfast. (www.odbarcelona.com)
Barcelona Premium
Barcelona Premium is the program within the Barcelona Tourism Board whose aim is to promote all the unique and exclusive experiences available in the city, and to present Barcelona as a luxury destination. They recommend and offer the group of professionals who plan and organise quality stays, luxury experiences in an exclusive Barcelona.