There is so much more to a concierge service than a glamorous facade. Anyone can book a holiday or restaurant at the click of a single button. However, with a concierge service comes depth -the kind of depth that's not even usually considered. Within this depth is passion, energy, drive, knowledge, assertiveness and an eagerness to satisfy the most discerning client's needs. This provides perks and benefits not available to the everyday man or woman. Perks that include complimentary room upgrades, champagne on arrival, access to VIP events and so much more. You could do it yourself  but you wouldn't get the same results and you save so much of your precious time in the process.
In this interview Tom Garvey, Director of luxury lifestyle management firm, Luxtag, shares his business journey and shares how he offers a membership service to discerning clients who seek accessibility, connectivity, luxury and unparalleled unique experiences. Read on to find out more.
Please tell us more about Luxtag, where the idea came from and the journey you've been on to make it a success.
I founded Luxtag when I identified a niche in the luxury travel sector for an on-demand luxury lifestyle service that is available 24 hours per day no matter what time zone you are in. I personally have always been passionate about travel and seize every opportunity to explore new places. Gifting clients with time is the ultimate gift of luxury and Luxtag personifies this through the variety of different services that we offer. I want clients to feel welcome and well connected and that's where we come in. Whether it's a dinner reservation in an exclusive London restaurant or travelling to the most far flung tropical destination with no one else in sight other than a personal butler, or access to a chartered yacht in Monaco to throw a lavish party, Luxtag has the knowledge and connections to make this happen.
Who are your typical clients?
We have a broad spectrum of clients ranging from corporate to families.
Typical clients include CEO's, discerning travellers, philanthropists and uber-high net worth individuals who are pressed for time and have a taste for the finer luxuries that life has to offer. Clients are those who require a seamless on demand service, be it a personal travel advisor, an adventure planner or to provide some structure and luxury in their lives.
You've been working in the luxury sector for many years – how have the demands of your clients evolved over this time?
The evolution of client demands have transformed with time. The knowledge of our clients has grown dramatically and the millennials born in the Internet era are one of the savviest out there so our knowledge has to be broader than our clients. Demands vary depending on geography, in the Middle East it's all about exclusivity, whereas in Sweden it's all about the impact on health and well being that's important. We have seen a rapid increase in anything beneficial to physical and mental wellbeing over the past year.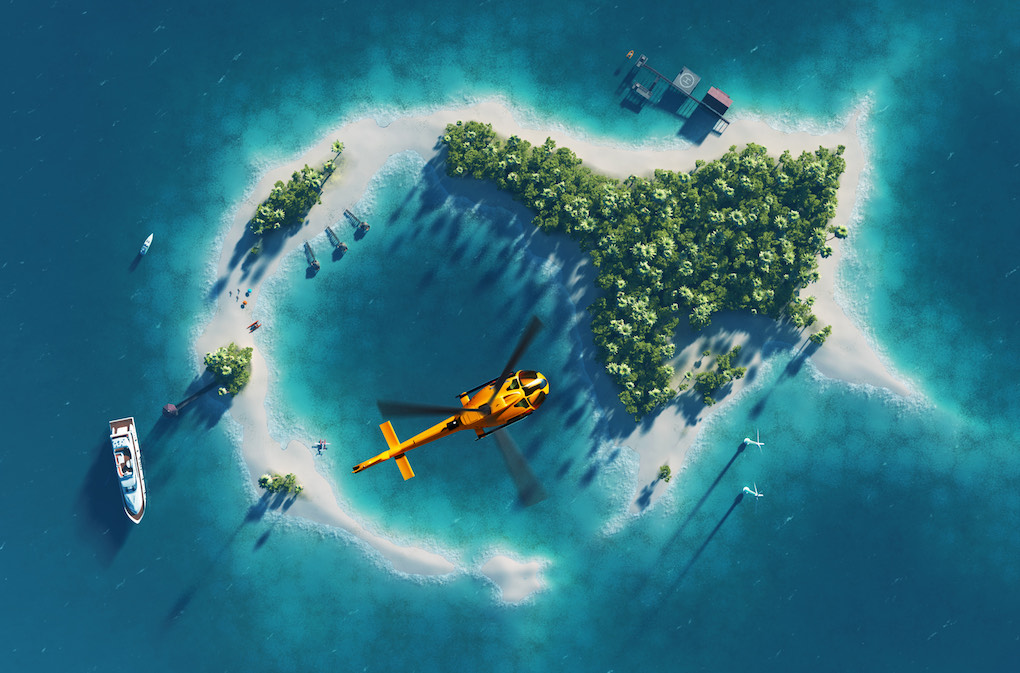 And are they reflective of any broader travel sector trends?
Clients are requesting more remote, more private and more exclusive locations to limit the amount of time they spend mixing with others. This has also been mirrored in the aviation industry with the demand for private aviation increasing due to having more flexibility, less risk and improved productivity.
Private dining rooms, luxury villas and chartered yachts are currently having their moment in the spotlight. The word staycation was rarely used up until this year. There are clients who prefer to stay closer to home and opt for a luxurious staycation rather than travelling overseas in the Covid era.
Luxury means different things to different people, what do you think it means to your clients?
Luxury to our clients means time, exclusivity, adventure, privacy and sustainability.
And what does it mean to you?
Luxury to me is something that is aspirational, inspirational and something that leaves a lasting impression. This could be fashion, gastronomy or adventure. Luxury is unlimited and available in abundance.
Please tell us about the key ways in which Covid has impacted Luxtag and how has the business adapted to the situation?
No one could even begin to comprehend the impact that Covid would have on the travel industry. Borders closing, travel bridges and quarantine periods have been an unprecedented challenge. Knowing government guidelines and the FCDO inside out, enabling us to put clients at ease and researching options is almost a full time job in itself. However, this information is fundamental in delivering a seamless service to our valued clients and exceeding clients expectations is a top priority. If one part of the world closes, you need to know what's available 3,000 miles away at the drop of the hat.
Please share any insights and thoughts on how you foresee the luxury travel and lifestyle sector evolving post Covid?
The luxury travel and lifestyle sector is naturally well known for its robust agility and versatility to periodically adapt to trends, change, demand and fluctuations in the market. If any industry can bounce back from a global pandemic and show growth opportunity post Covid then it is going to be the luxury travel and lifestyle sector.
One factor for high-end travellers taking priority will be security and privacy. Conscientious luxury resorts and travel companies have already adopted procedures to ensure discretion, privacy, and greater security for their clients. This will be high on travellers lists for some time to come.
Do you think there are any lessons from Covid that could be learned to change behaviour or business practice in a more positive way?
The biggest lesson has to be based around agility. This pandemic has proved that only the most agile businesses will survive and how quickly and intelligently we adapt to the new normal will determine the longevity of a business. How we respond to a situation is more profound than the situation itself and will define what takes place in the future. The industry has also learnt to keep customers engaged and to make sure that service is a top priority. Clients' expectations and standards are higher and if these expectations are met then the brand value will consequently increase
Are there any (travel) brands you think are leading the way in implementing a robust strategic response to the restrictions we are all living with?
The partnership between Sparfell aviation group and the Oetker collection is an ingenious idea to amplify an already luxury service that ensures safety, less risk and flexibility in the process. I feel that the luxury travel industry will witness more partnerships to satisfy the clients needs. The Oetker collection offers private villas, islands and estates to accommodate the needs of clients wanting privacy, seclusion and peace of mind.
Sustainability and protecting the environment is of great importance to Luxtag, please tell us how you support sustainability?
Maintaining the health and bio-capacity of our planet should be on any conscious travellers radar. At Luxtag we have our own green programme where we plant a tree for each new member that we receive. This is our way to conserve the planet's resources. We also actively participate in beach cleans up and down the country with many beach cleans scheduled in the new year.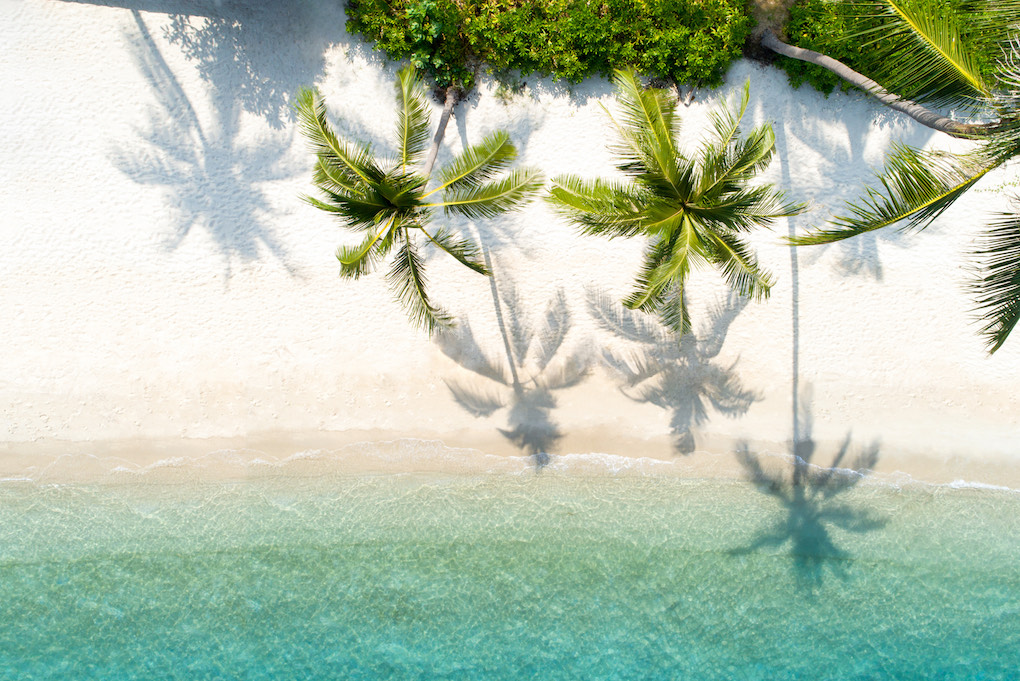 Finally, what is your life motto (if you have one)
My life motto would have to be a quote by Napoleon Hill, "Whatever your mind can conceive and believe, it can achieve."