Graphic design artist Jean Jullien has released his first monograph in partnership with Phaidon. Filled with his joyful, witty paintings, illustrations and collaborations it features some never-before-seen artwork providing a peek into the artist's creative process.
Jean Jullien
The monograph charts Jullien's career from his earliest illustrations and creative partnerships through to his progression into painting. It features never-before-seen artwork and personal sketchbooks that bring the French creative's work to life like never before. Drawing simple, yet distinctive characters, his memorable depictions of daily life have endeared the graphic design artist to viewers worldwide.
His exhibitions have been seen in locations including New York, San Francisco, Los Angeles, London, Paris, Berlin, Tokyo, Seoul and Singapore. And Jullien has collaborated with hundreds of brands and publications, such as Colette, Petit Bateau, the New York Times, the  New Yorker, Champion USA, Hermes, Le Bon Marché, Mr. Porter, National Geographic, RCA Records and Vogue. His creative output covers a broad church: illustration, photography, video, costumes, installations, books,  posters, clothing and skateboards.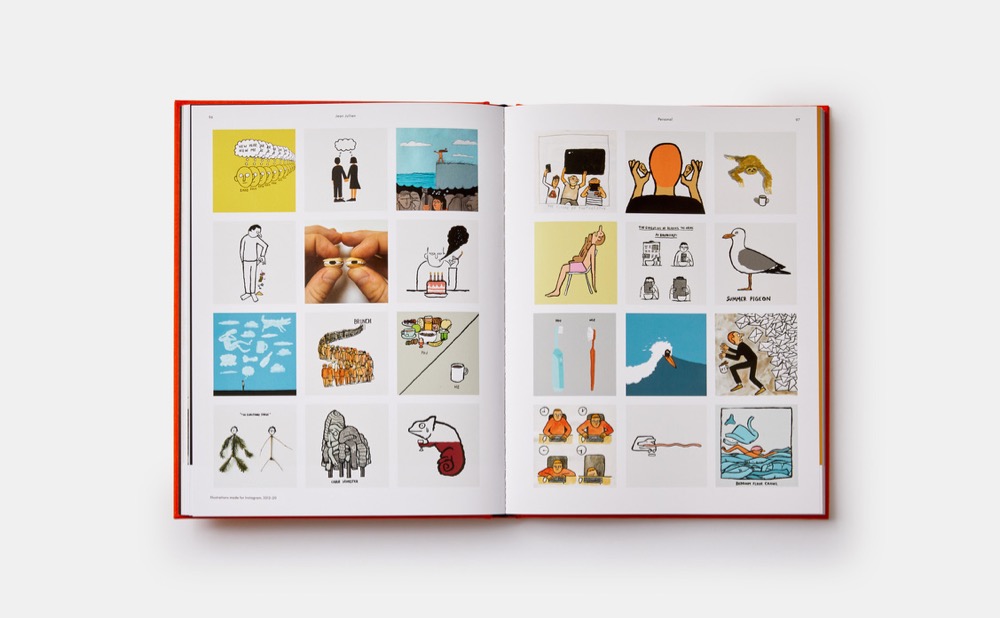 Personal. Collaborative. Public.
Jullien places his worth into three categories: the personal, the collaborative and the public. To reflect this, the monograph is divided into three separate sections. The first – Personal – gives readers an insight into his chief inspirations, like the beach, surf and family life. This section incorporates a fascinating interview between Jullien and his parents.
Collaborations, the second section, focuses on two interviews with Jullien's closest collaborators: Mathieu Van Damme (the founder and creative director of Case Studyo) and Jae Huh of Nounou. This chapter includes images from his extensive portfolio of work created through brand partnerships, with subjects ranging from fashionable apparel to glassware.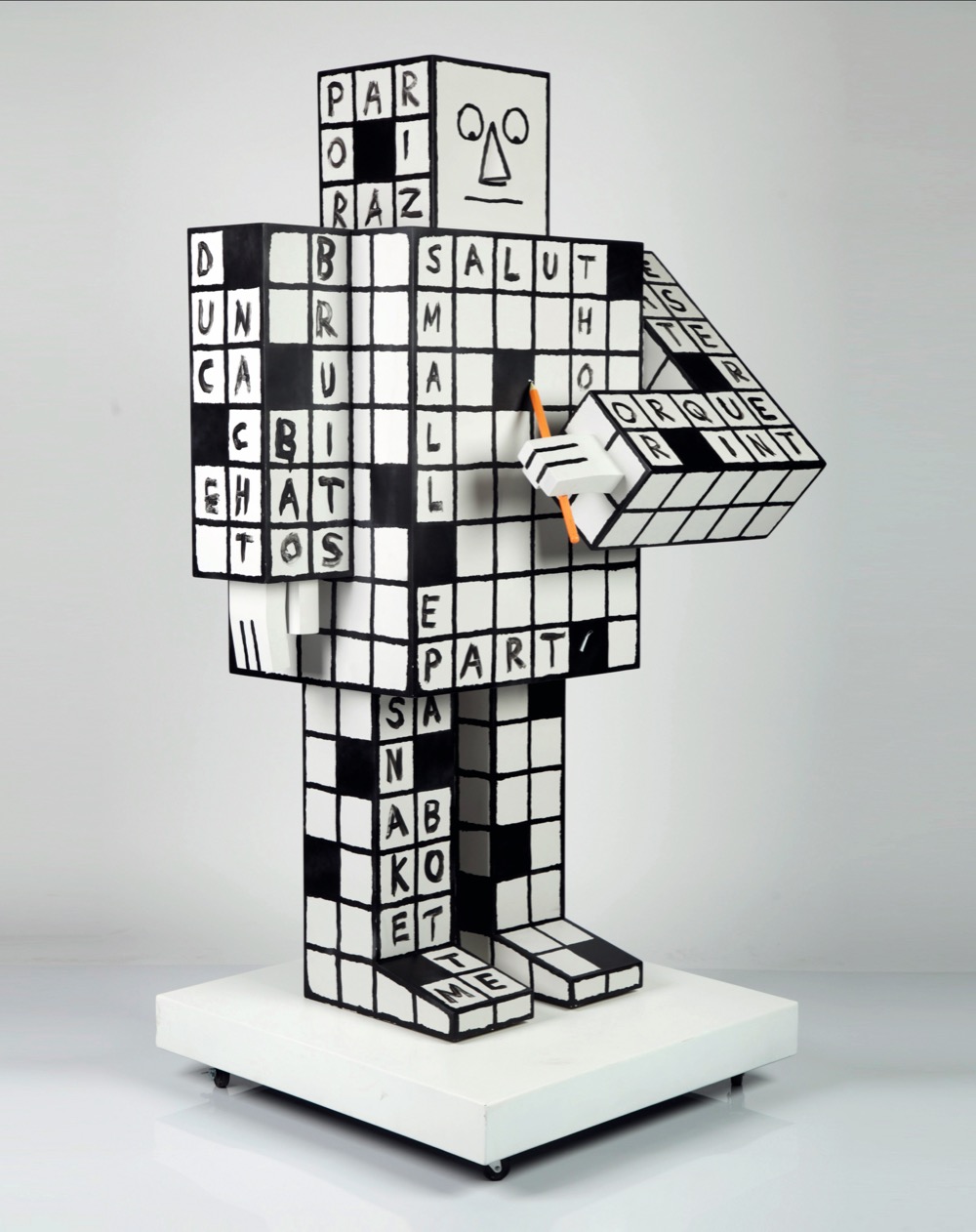 In the final chapter, Public, his art designed for public consumption is the focus; magazine covers, illustrations for National Geographic and the New Yorker, installations in public parks, as well as an essay by the creative director of the French magazine Télérama, Loran Stosskopf, a frequent collaborator of Jullien's.
Raphaël Cruyt penned the monograph's intro (Cruyt, together with his wife Alice van den Abeele, founded the Alice Gallery in Belgium) and the afterword is by Sarah Andelman, the founder and creative director of Colette. Filled with colourful illustrations and paintings, the limited edition book is covered in a bright orange cloth case and includes one of Jullien's new prints, making it a must-have for every fan.
Find out more at phaidon.com/jeanjullien.