Summer is probably the most exciting season in Marbella, when the bold and the beautiful are found enjoying the latest in dining, hospitality and luxury lifestyle. Each year brings new, exciting projects, further enhancing Marbella's golden shores as one of the best destinations in Europe. This month we revisited La Cabane Marbella, and were absolutely wowed by the new destination, created by the Dani García Group and the Mosh Group.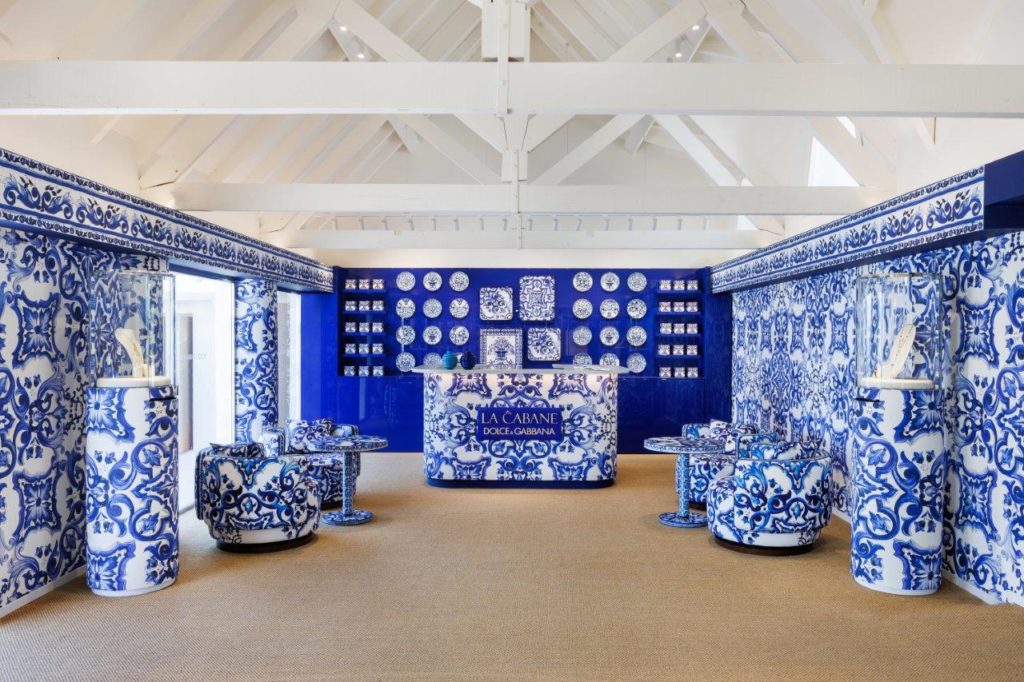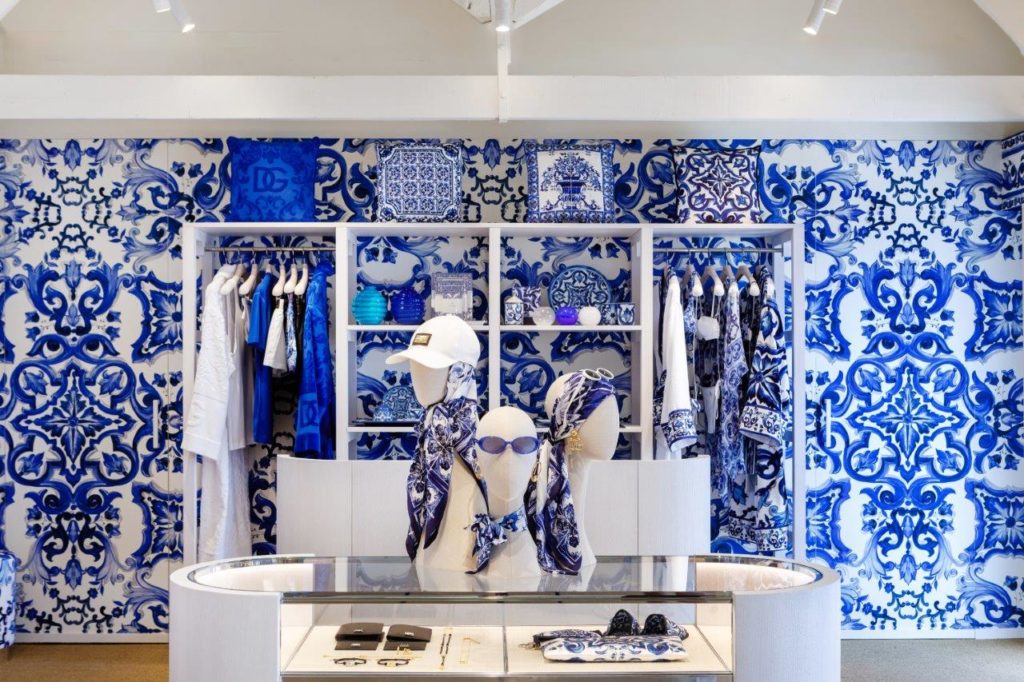 Joining forces, these innovative Andalusian hospitality trendsetters have executed a wildly ambitious project creating the new La Cabane Marbella beach club – an extraordinary destination. The vibe is refined, elegant, relaxed, and the crowd is the well-heeled from Europe and the Middle East, writes Andrew Forbes (The Luxury Editor).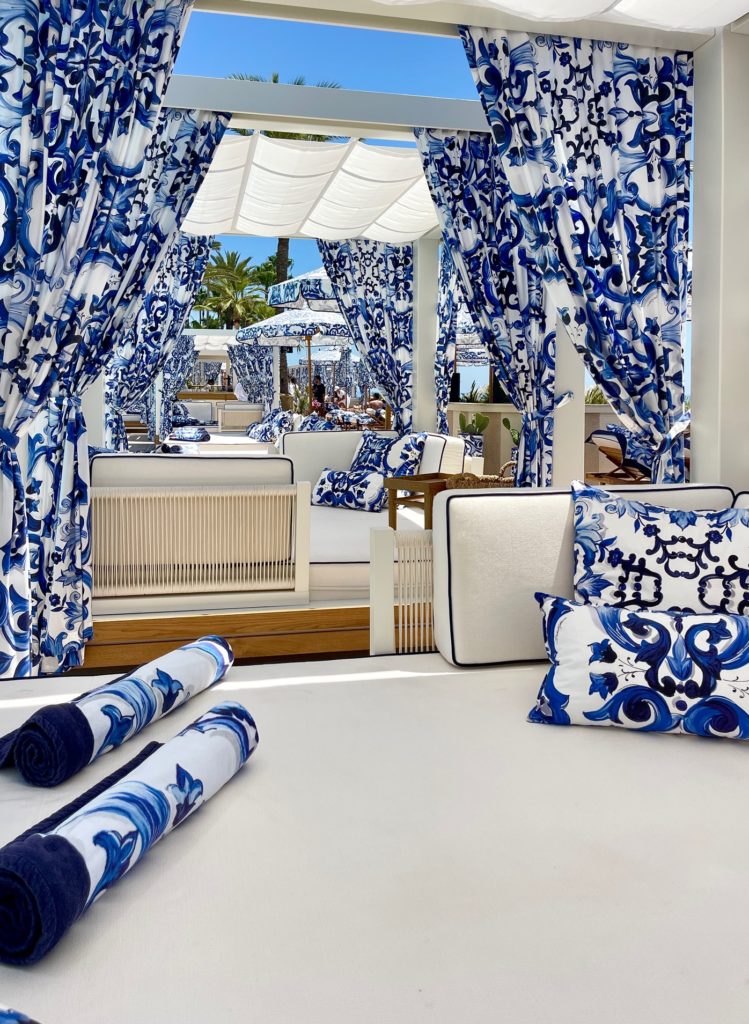 Dolce & Gabbana
Dolce & Gabbana's iconic blue and white maiolica print, reminiscent of traditional, historic maiolica ceramics, is now adorning the new La Cabane Marbella beach club.
This emblematic destination, one of the first beach clubs to open on the Costa del Sol, has been reimagined with D&G which has design 'take-overs' of beach clubs in Capri, Taormina, Saint-Tropez as well as here in Marbella.
In Marbella, Dolce & Gabbana brings its iconic prints to La Cabane, including opening a pop-up boutique, as part of the total renovation and renewal of the venue by the Dani García Group and Mosh Group, transforming its gastronomic and entertainment offer to take it to another level.
Dani Garcia gastronomy
The renowned chef Dani García, with three Michelin stars, has been inspired by the beauty of maiolica ceramics, typical of southern Italy, to create a spectacular menu. Dishes are served poolside, on the beachside terrace or in the air-conditioned restaurant.
The 'Beach Story' begins when you open the beautifully crafted, inviting you into a magical world.
This culinary transformation draws on the flavours of Italian Mediterranean cuisine and features avant-garde dishes made with the finest raw materials. From a range of pasta, caviar, and pizza options to second courses with a distinctly Italian-Mediterranean flair that transports you to the Amalfi Coast, to a raw bar with a variety of fish and seafood, all with the unmistakable stamp of the Marbella chef.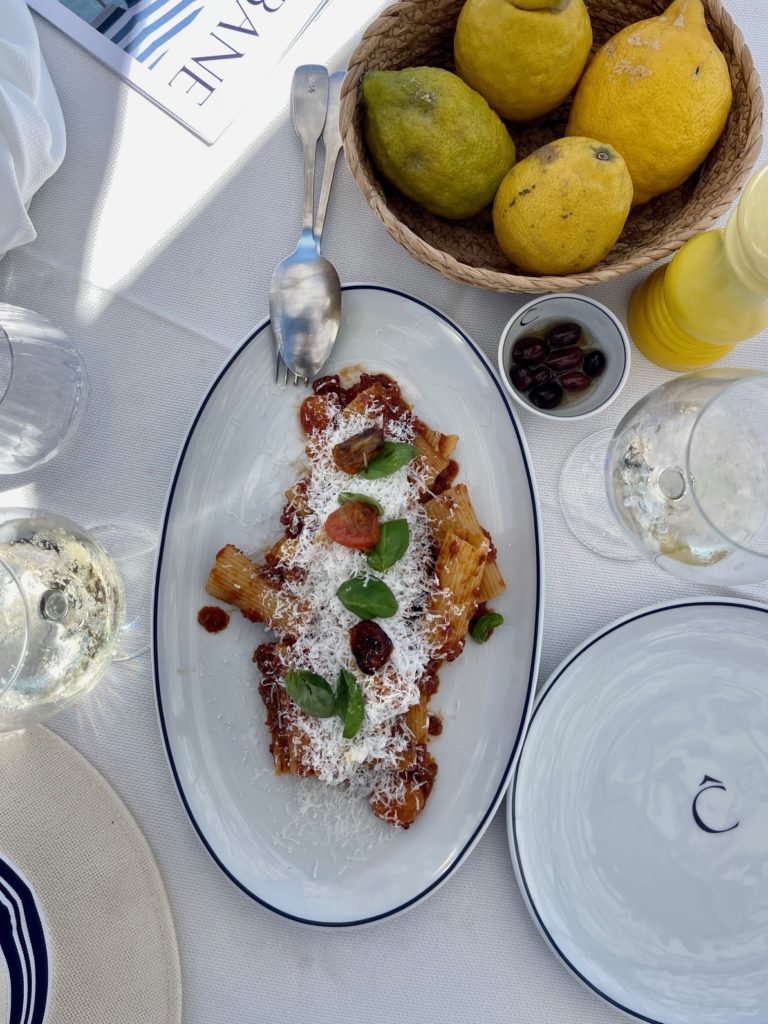 If you wish to order puddings you can visit the 'Dolci' room for inspiration – a theatrically decorated 'cool room', an Aladdin's Cave of sweet treats for grown-ups. This final surprise is a unique space, personalised with the Carretto Siciliano print, and includes a selection of sweets made exclusively for Dolce & Gabbana.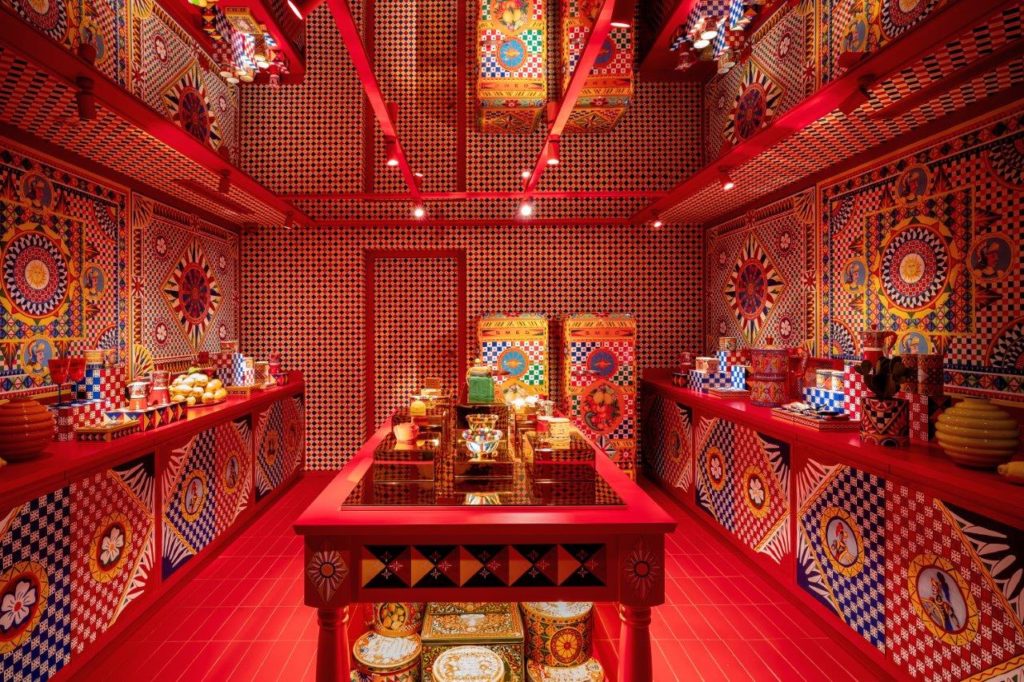 The Dani García Group was born from the avant-garde vision, love of cooking, taste for good work and other passions shared by Dani García and his partners, Laura, and Javier Gutiérrez.
The group currently includes the restaurants BiBo (Madrid, Marbella, Tarifa, Doha and London), Lobito de Mar (Marbella, Madrid, and Doha), Dani Brasserie at the Four Seasons Hotel Madrid, Leña (Marbella and Madrid), Alelí, Kemuri and Tragabuches in Marbella, El Coleccionista in Madrid and La Chambre Bleue, the group's latest opening, in Paris, which offers Mediterranean cuisine with international touches.
Mosh Group style and entertainment
The Mosh Group is behind some of the most exciting lifestyle destinations on the Costa del Sol, including Nido Beach Club and NU Downtown. The group focuses on original ideas, executed with complete attention to detail. La Cabane Marbella is no exception. The beach club has been impeccably rebuilt, and the service, style and ambience are superb. Entertainment includes daily performances and resident DJs.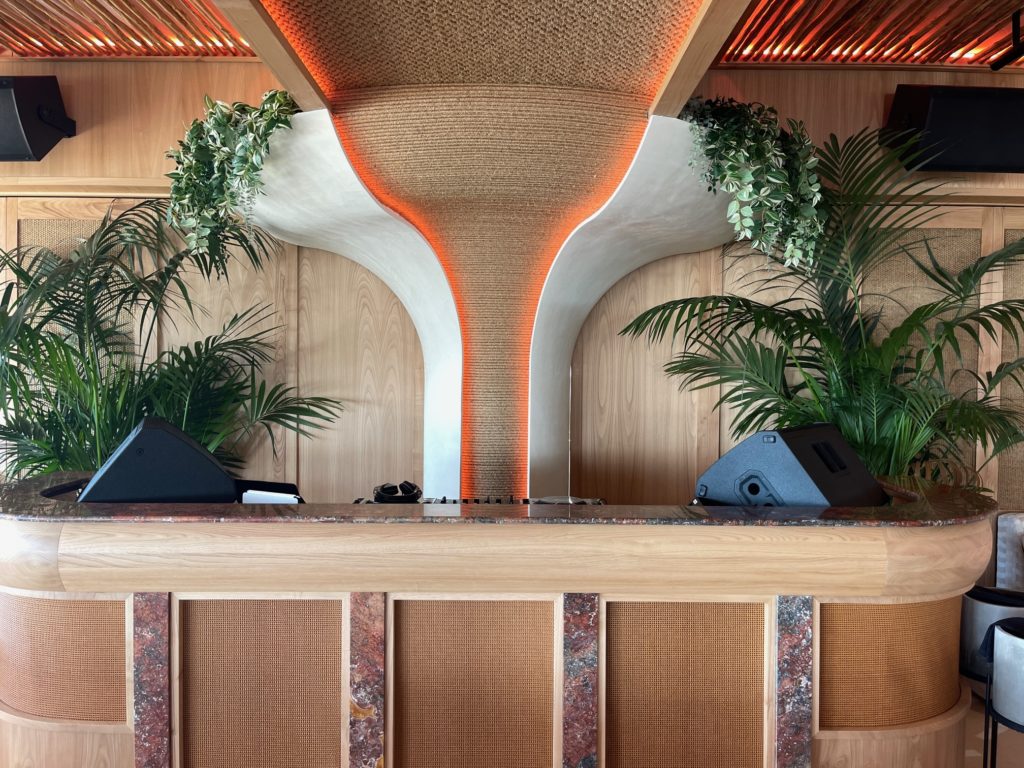 La Cabane is located in one of the most exclusive areas of the Costa del Sol, just a few minutes from Marbella and Puerto Banús close to the emblematic hotel Los Monteros Spa & Golf Resort *****.
Each and every one of Grupo Mosh's establishments is an expression of lifestyle, a carefully crafted way of enjoying life in unique settings that complement each other perfectly. "We create very diverse leisure venues, each designed for its location and purpose, but always imbued with our philosophy, our way of doing things," says Albert Beniflah, CEO, and founder.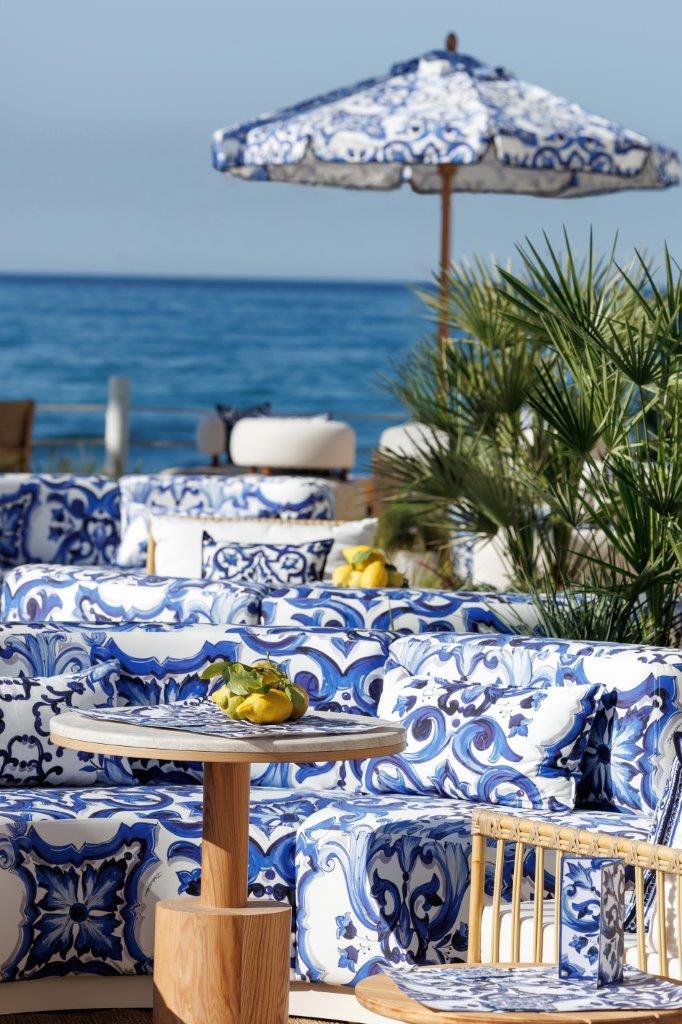 Although each is different, the Mosh touch is visible in all of them, whether it's a beach club, a nightclub, or a private club. "The concepts we have brought to Marbella are inspired by what we have seen and experienced abroad, but always adapted to the location and spirit of the local environment and following our own interpretation. Above all, this approach focuses on quality: of concept, décor, cuisine, music, service, ambience, and operational efficiency," says Roberto Santa María, founding partner of the Group.
"Mosh's success is due to the compelling atmosphere we create and the fact that each of our venues has a soul of its own," says Albert Benifah.
In 2016 Mosh Fun Kitchen in Nueva Andalucía opened and become an instant hit. The success that followed for Mosh Group clubs paved the way for the creation of more unique venues in a variety of locations between Marbella and Estepona.
"We have created many amazing nights out in Marbella over the years, and this sense of fun in a great atmosphere is still at the heart of what we offer, and what makes us special," says partner and founder Carmen Navarrete. "People love it.
Our amazing team, the unique environments, cuisine, music, and service all make Mosh a reference in the leisure sector of the leisure sector. We have a great team of talented and dedicated people," says Dom Pastoressa, partner, and founder of Grupo Mosh, "but also because we look after them and offer them the chance to grow with the group."
Contact Details
Website: lacabanemarbella.com
Address: La Cabane Marbella, C. Jabalí, 29603, Marbella, Málaga