This week we catch up with Sarah-Leigh Shenton from Red Savannah to get her pick of the best luxury long weekend hotspots in Europe.
With the wettest winter on record slowly giving way to an optimistic spring, we turn our attention to post-hibernation weekends away. With suggestions for city breaks, island getaways and rural idylls, Red Savannah's Europe specialist, Sarah-Leigh Shenton offers her top five destinations for long weekends away this spring.
Marrakech: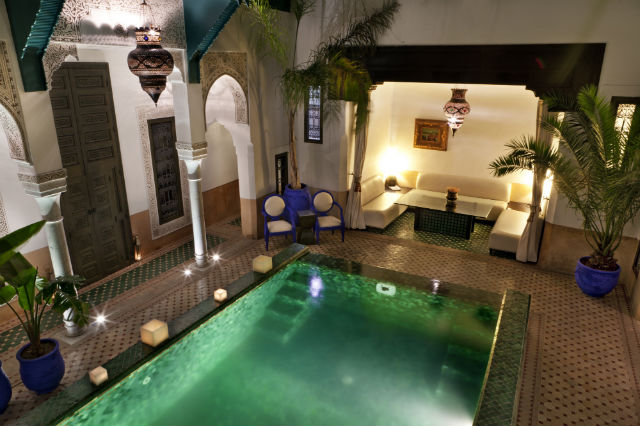 Just a four hour flight and yet a world away from the UK, Marrakech is a happy kaleidoscope of chic boutiques, lively squares and exotic nightlife. A spot of retail therapy includes some of the best souks in Africa, whilst culture vultures can explore the cool Marjorelle Gardens or one of the excellent galleries in Gueliz. Venture out of the city and head into the Atlas foothills for some excellent walking and a peek into the lives of the Berber villagers. Stay outside of the city in one of the numerous resort hotels or, better still book one of the riads in the Medina to fully appreciate the bustling vibrant city. Riad Farnatchi has just nine suites, each with private outdoor area for relaxing after haggling in the souks. A glorious roof terrace looks out over the medina rooftops to Koutoubia Mosque. Family owned and managed, the service is the best in a city renowned for excellent hospitality.
www.redsavannah.com/iconic-hotels/europe/mediterranean/morocco/riad-farnatchi/overview/
Santorini: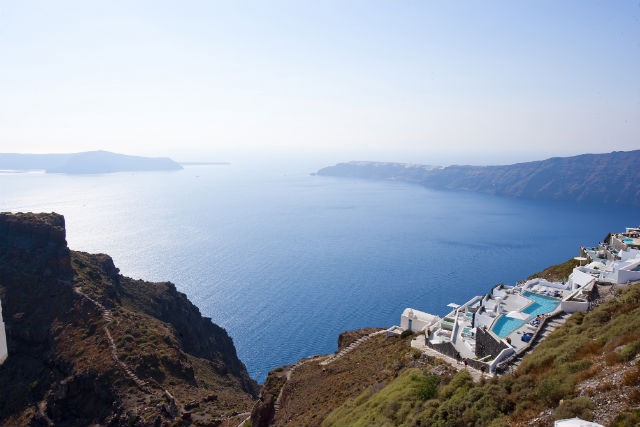 New direct flights with British Airways this summer makes Santorini feasible for a long weekend and a quick fix of sunshine. Grace Santorini occupies an exquisite position on one of the most photogenic islands in the Aegean. Overlooking the caldera, with sunset views to the west, Grace is a contemporary boutique hotel with above average proportioned rooms, bespoke furniture and high tech amenities. Joseph Gaoutsis presides over an excellent team, including chef Spiros who creates culinary masterpieces, best enjoyed on the caldera-top restaurant.
www.redsavannah.com/iconic-hotels/europe/mediterranean/greece/grace-santorini/overview/
Amalfi Coast: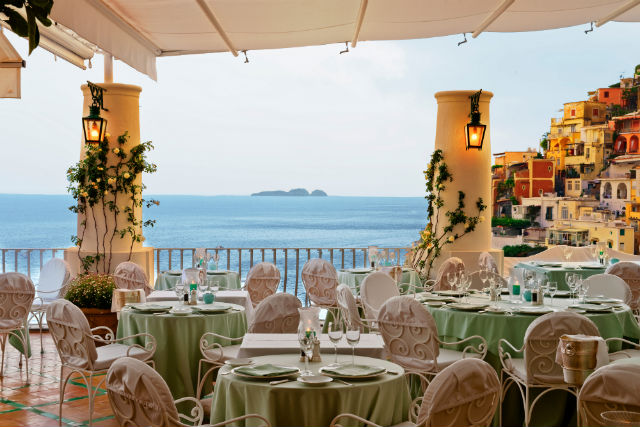 Easily reached via Naples Airport, the Amalfi Coast – with its holy trinity of Positano, Amalfi and Ravello – has beckoned since John Steinbeck wrote his landmark essay on the small fishing villages which fringe the shores for Harper's Bazaar in 1953. Impossible romantics should stay at Positano's Le Sirenuse, named for the rocks it looks over, sirens of Homeric legend. Enjoy a glass of fizz at the Champagne and Oyster Bar before dining at Michelin-starred La Sponda as the sun falls into the Tyrrhenian Sea. Rooms are classic Amalfi – whitewashed walls, period furnishings and white, yellow and blue ceramic tiles.
www.redsavannah.com/iconic-hotels/europe/mediterranean/italy/hotel-le-sirenuse/overview/
Majorca: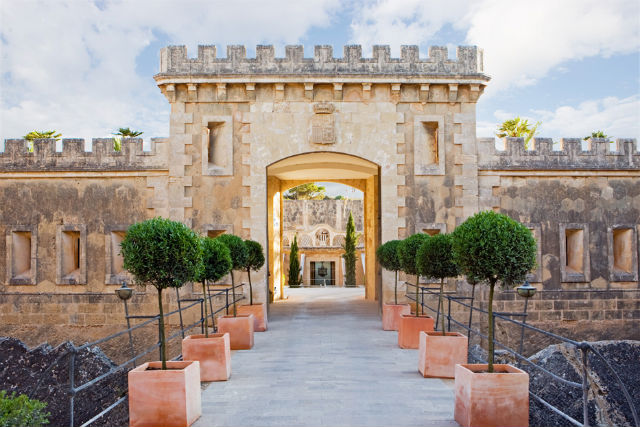 Majorca has seen a renaissance in recent years with a spate of boutique hotels opening their doors to discerning guests. One of the more unusual, Cap Rocat, occupies what was originally a fortress overlooking the bay of Palma de Majorca, just 15 minutes from the airport. The property has undergone an extraordinary transformation, incorporating its military heritage into a completely contemporary boutique hotel. Guests enter via a drawbridge, with suites occupying former shooting pads and battlements now the venue for the relaxed pursuit of enjoying sundowners. Use the hotel as a base for exploring Palma and beyond or simply enjoy the fine dining and leisure facilities.
www.redsavannah.com/iconic-hotels/europe/mediterranean/mallorca/cap-rocat/overview/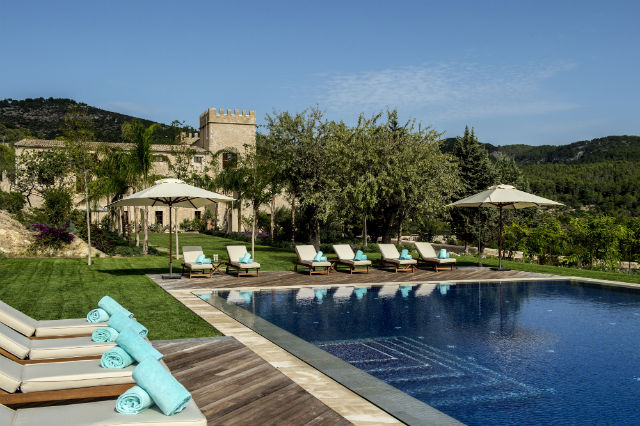 More recently, Castell Son Claret arose from the ruins of a former 18th century castle, a magnificent centrepiece to a 325 acre estate, with fragrant gardens and 7 km of pathways in the foothills of the Tramuntana Mountains. This is a grown-up bolthole to escape to without the children. There are two restaurants (including Michelin-starred Zaranda), a bar created from the former chapel, a gorgeous infinity pool and private tennis courts, as well as a spectacular spa. Well-being restored, head out into the mountains and explore the picturesque villages of Deia, Soller and Valldemossa.
www.redsavannah.com/iconic-hotels/europe/mediterranean/mallorca/castell-son-claret/overview/
Provence: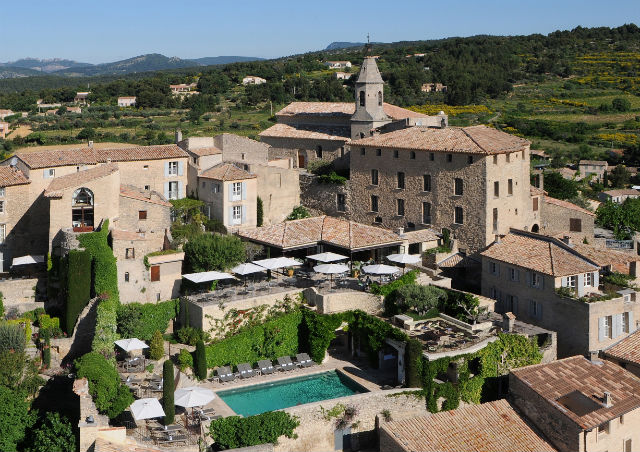 Few places successfully rival France for gastronomic prestige on the world stage. For those seeking a long weekend to satisfy body and soul, head for Provence, where fine cuisine is accompanied by oenological pleasures, the heady scent of lavender fields and soft summer sunshine. Stay in north of the region, where the lanes are decidedly less busy than those of the popular Luberon and where sublime vineyards include Beaumes de Venise, Vacqueyras and, of course, Chateauneuf-du-Pape. Crillon Le Brave, a characterful hamlet converted to chic hotel, nestles in the foot of the Dentelles de Montmirail and Mont Ventoux. The hotel is elegantly, but not clichéd, Provencal in style, with a superb restaurant and a highly coveted wine cellar.
www.redsavannah.com/iconic-hotels/europe/mediterranean/france/hotel-crillon-le-brave/overview/#
Author Profile: Sarah-Leigh's 22 years in the travel industry was inspired by a summer working a resort representative in the South of France and a two month 'grand tour' of Europe whilst a student. She loves her 'desk job' as a Marketing Director for luxury travel company, Red Savannah, but her wanderlust has never waned and she seizes every opportunity to swap a computer for a suitcase. Her travels have seen her crawling through Viet Cong tunnels in Vietnam, riding a horse across Monument Valley, watching the sun rise over the Annapurnas and island-hopping along Thailand's Andaman Coast. Her most memorable travel experience was meeting a survivor of the Khmer Rouge years at Tuol Sleng in Phnom Penh.
All images are courtesy of Red Savannah
Red Savannah offers inspirational and experiential tailor-made holidays around the world.