The Luxury Editor had the pleasure of speaking with David Kevan, Partner of Chic Locations, to gain some inside knowledge we should all keep in mind when booking our next luxury holiday.
Biog: David Kevan is a rather proud industry veteran, with Chic Locations being the 4th company he has launched. He is widely travelled, and samples most of the hotels offered within the Chic portfolio on a regular basis. He is widely respected within the trade, enjoying almost Guru status within the Far East for his knowledge, innovation and pragmatic approach.
Tell us about your philosophy "It is not simply about the best hotel – just the right one."
I do not believe there is such a thing as the best hotel – unless of course it is the only one on the island or in the resort! So much of the decision making is subjective, and can be influenced by so many factors; weather, who you are travelling with –  the romantic hide and chic hideaway you selected for your honeymoon a few years back might not be quite so suitable now you have two kids to consider, and of course what you want to pay.
So how do you incorporate this philosophy into the Chic Locations approach?
We prefer to discuss a holiday, our informative web sites and brochures tend to be a shop window of what we offer, but we want to build up a gentle profile of what you like / dislike, what has turned you on or off, and the five holiday priorities that are the most important to you. Once we have this, we can use our extensive product knowledge to suggest something that matches your requirements perfectly. We are known for our expertise, we are rather proud in saying we are not worldwide operators – a phrase I consider rather down market and too encompassing but rather we focus our attention on just a few geographical areas – The Med, The Caribbean and Indian Ocean islands, Arabia and of course the Far East which is a particular speciality of ours.
As we offer a number of destinations in differing areas, we are not linked in to a particular region, so if we think the Maldives or Bali is not compatible with your requirements we can suggest something we think is more suitable – but of course at the end of the day, the final decision is yours.
And transparency is a quality you try to instil amongst all of your product specialists?
Yes, we are known for our rather straightforward resort descriptions, and in our discussions we will certainly highlight things we think you will enjoy, but also possibly mention a few things you need also need to consider.
I think one of the (many!) attributes our clients love about us is that we are refreshingly candid, and we have observation qualities possibly more influenced by Bill Bryson rather than Barbara Cartland! Our clients and our travel agent partners know they can trust our descriptions.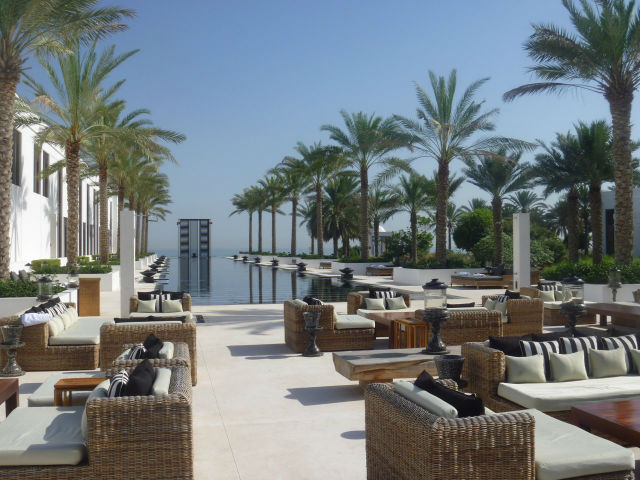 Ok, that sounds like a challenge. Give us some insider knowledge to help us interpret some of the phrases we often stumble upon when carrying out our holiday research:
Small Boutique Hotels: The smaller more boutique hotels tend to be more adult focused, and score heavily on individuality, personal hospitality and attention. However given their size there are unlikely to have extensive resort facilities as one or two restaurants are generally seen as adequate for 50 rooms. By contrast a larger hotel will generally give you more resort facilities and activity, but might not have the same level of personal attention. Keep your expectations realistic. A small boutique hotel that is adult focused is unlikely to have a kids club or extensive entertainment / activities.
Retreat: A real hide and chic retreat offers you exclusivity and a real sense of escapism. Some might be deliberately off the beaten track, more difficult to access, but that is part of their charm and appeal. If they were more accessible that fantastic 6 mile beach with one hotel might be a highly developed resort with numerous bars and restaurants. To really enjoy a Chic retreat, we might suggest a compatible travelling companion is important – these resorts are romantic and wasted on deaf and dumb dinners! It is also worth noting that most of the dining options will be within the resort. If you wanted restaurant choice, you need to look at a more developed destination.
City Hotels: These, particularly in Asia, are usually modern, highly efficient, with fast service. At times brief cases will outnumber shorts in the lobby. Resort service, whilst usually good, can be more relaxed.
Conveniently Located near the Airport: Some hotels are conveniently close to the airport, say 10/15 minutes away – but they might be affected by aircraft noise. The further away you are, the longer the transfer.
Kids Club: If you have chosen a hotel with Kids Club then  you should anticipate children and be prepared for the accompanying activities, noise level, particularly during the established school holiday periods.
Thanks David, I'll be sure to remember those insights when booking my next holiday. Speaking of which do you have any top tips to secure the best value trips?
Weather used to be a high contributing factor to this, however it is becoming more difficult to advise on the weather, although there are usually seasonal patterns that might impact your enjoyment.
In general the highest prices will apply when the demand is at its peak, and that usually coincides with the better weather. In seasons when the demand is lower and maybe the weather not quite as good, the hotel prices tend to be reduced.
So for example Phuket might appear to better value than Koh Samui in the peak summer months, but that is because it can be "long face season "with higher sea swells and heavy showers. Samui is however generally good in these months, so has a peak summer rate hike.
Finally tell us about your favourite getaways and why they captivate you so much?
I am not allowed favourites professionally, but having said that I do rather like Greece for its style and quality , easy access and the people I deal with are wonderful, which is always a plus. In the tropics I do have a special affinity with the Far East, I just love the contrasts and variety and despite increased tourism in most places, you can still find some incredible places just off the beaten track.
Contact Details
T: 020 8944 1973