The hotly anticipated New Road Hotel has opened its doors to guests in time for the Spring season. Situated in the heart of East London, moments away from Whitechapel Station, and a short walk from Brick Lane, the City and Shoreditch, New Road Hotel provides luxuriously comfortable accommodation and fun drinking and dining options to tourists and locals alike, as of today.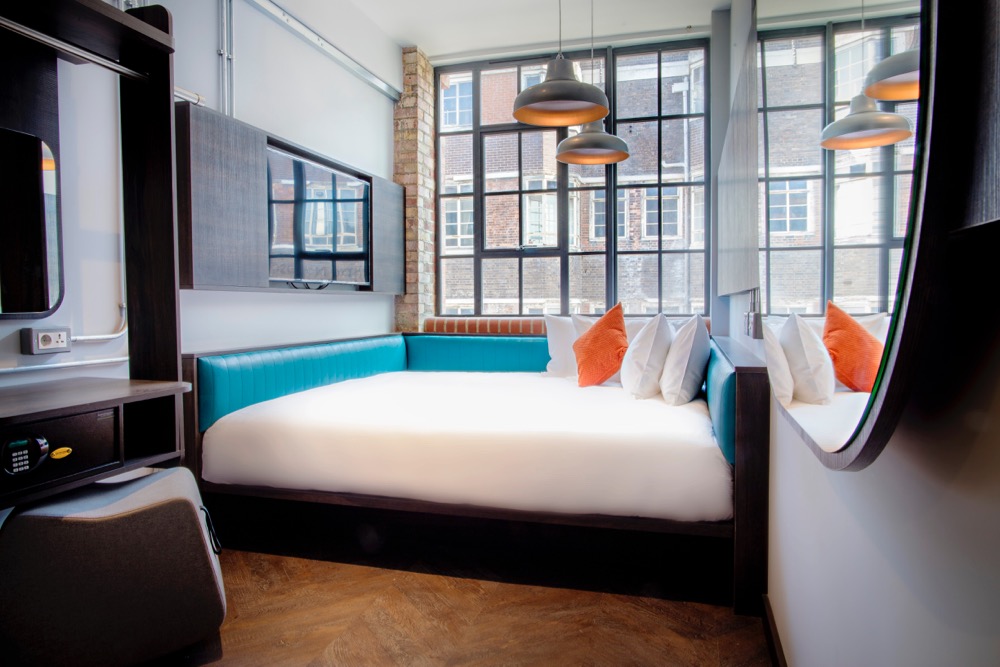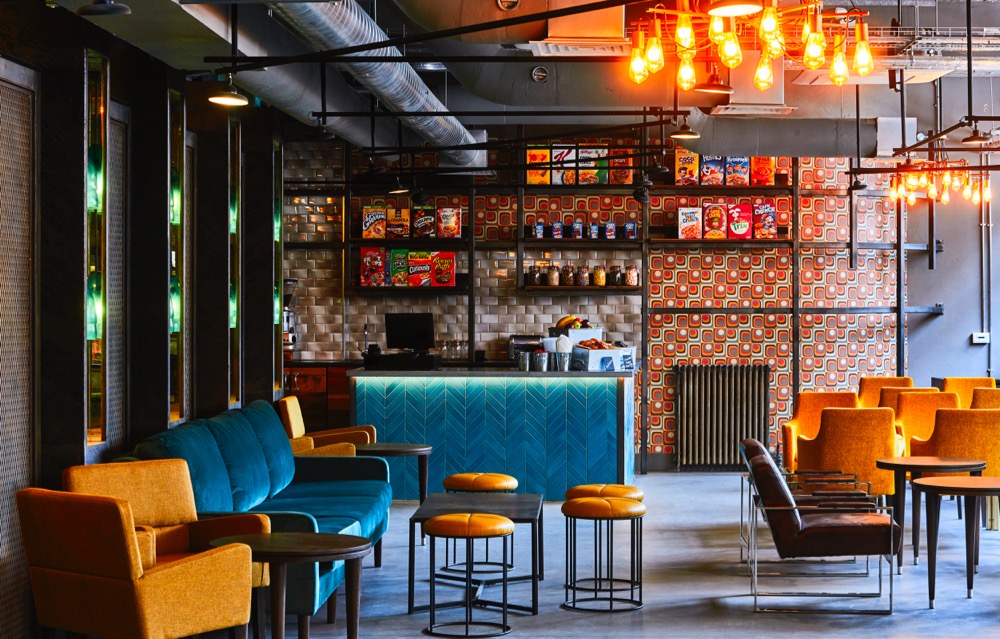 Independently owned, the boutique hotel comprises 80 bedrooms and large social spaces, including a signature Chophouse restaurant, two private event rooms, a cereal bar, and a rooftop terrace. With an overarching industrial design, thanks to the original use of the building as a textile factory, the spaces have been filled with standout furniture pieces sourced from local markets and sellers, ensuring that the hotel's eclectic flair is totally independent and unique. To compliment the stylish pops of colour and texture, many artefacts from the original site were uncovered during the renovation and have been incorporated into the architecture and interiors of the hotel, including original doors, and an eye-catching SERVICE sign hanging proudly above the bar as a nod to the original name of the factory – Service House.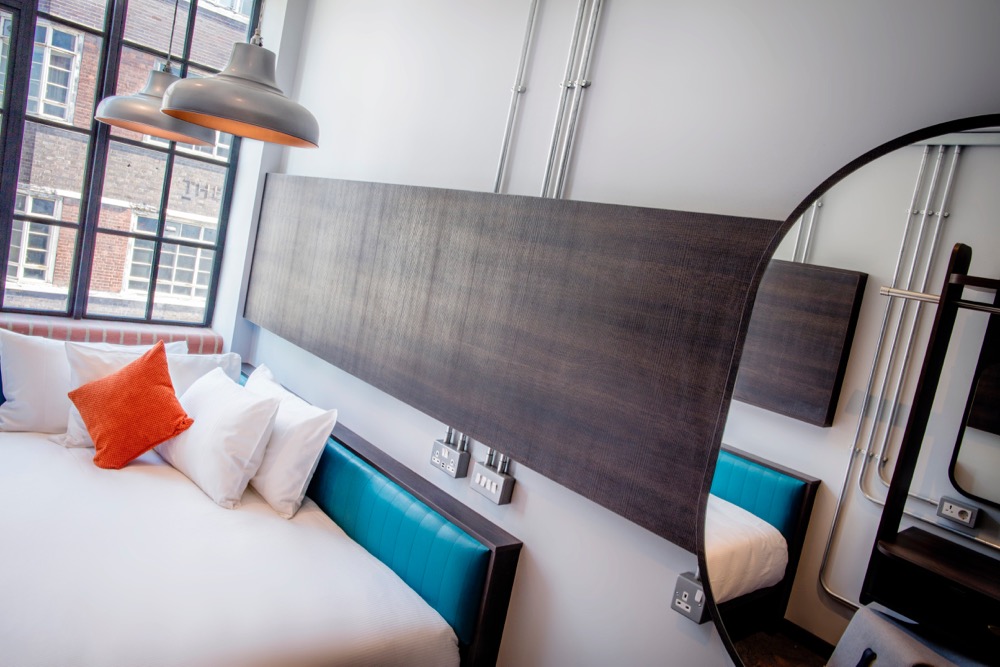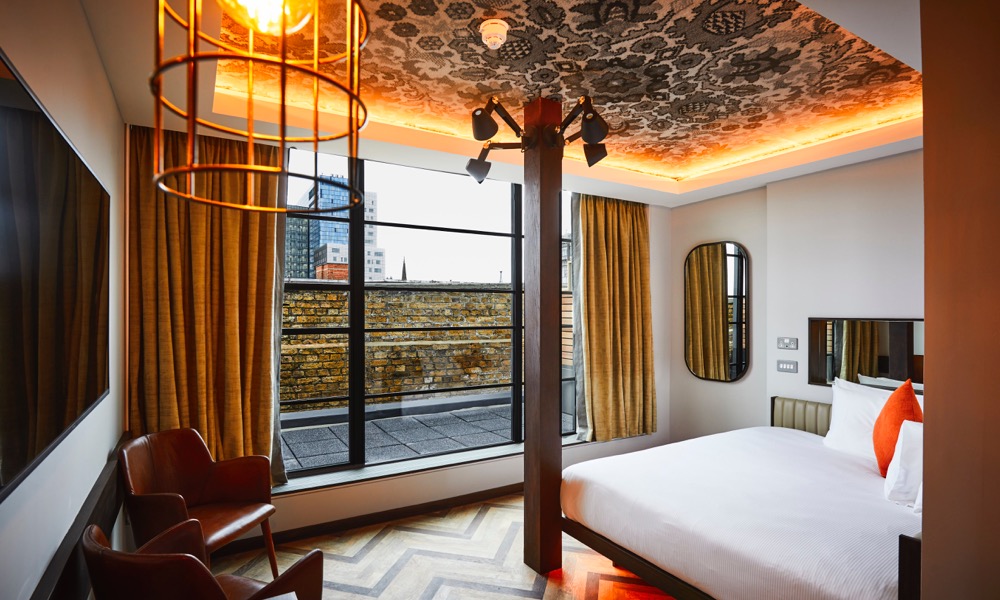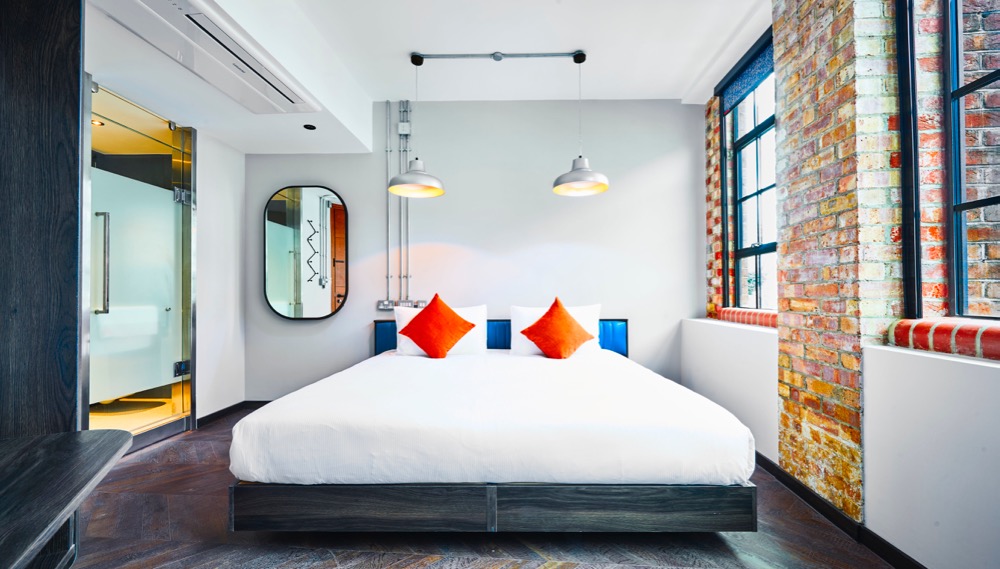 It's no secret that space is at a premium in Central London, and the New Road Hotel team have made it their mission to prove that small spaces can be maximised to provide the ultimate comfort and design in hotel rooms. Each bedroom boasts original exposed brickwork alongside original large windows, allowing natural daylight to flood into the room, giving a sense of space and light that can be rare in central London. The expansive Hypnos Beds are the focus of each bedroom, allowing guests to sleep any which way, no matter how little or large they are! Mini bars, ironing boards, and other amenities that take up space within rooms, have been removed and placed instead in the thematic lounges on each floor – social spaces that encourage guests to get out of their room and interacting with each other. Alongside the facilities will be pool tables, snack station, a library, and fitness equipment.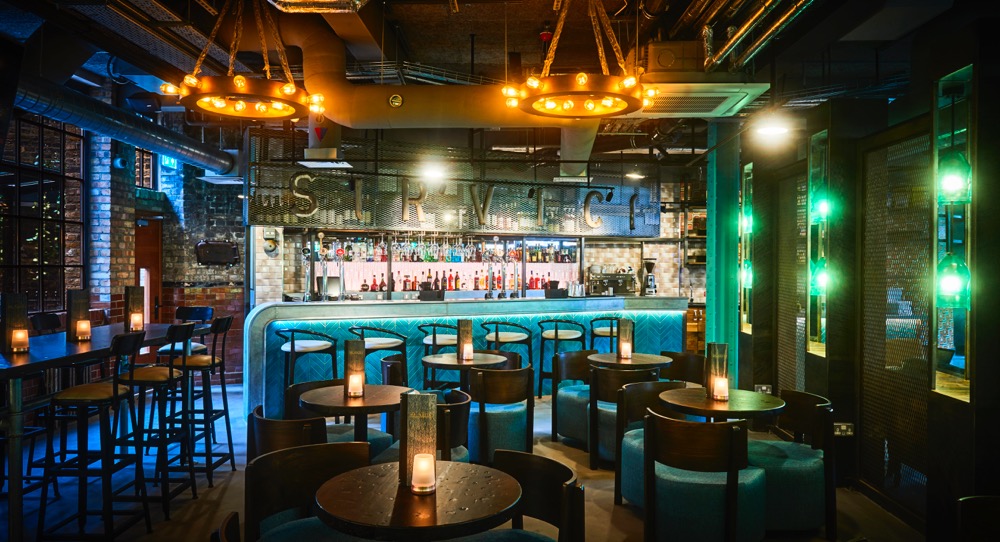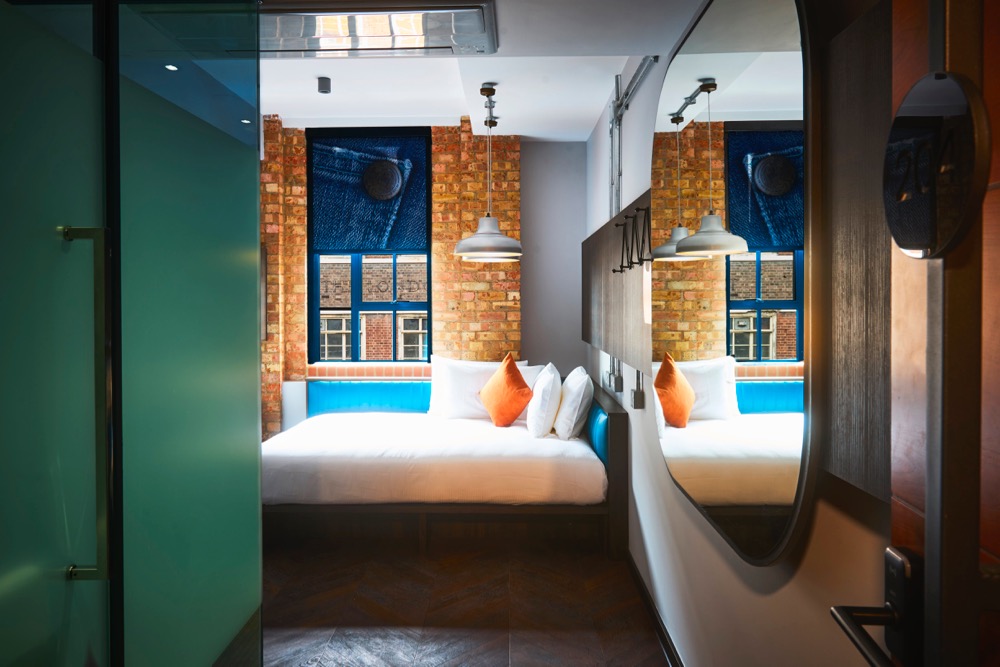 Hungry guests will delight in Marco Pierre White's latest landing in London – Mr White's English Chophouse, taking place on the hotel's ground floor. The restaurant centres on everything that chophouses are famed for: meat and hearty portions. Signature dishes include the rich Marco's Lobster Macaroni, the exceptional Roast Rump of Lamb, and the ultimate Chophouse Mixed Grill for Two. The Chophouse is open for breakfast, lunch, and dinner, to serve guests at any time of the day.