Rosewood Bangkok, a striking new landmark for the capital, has opened as an intimate, ultra-luxury hotel on Ploenchit Road in the heart of the city's prime central business and retail district.  As the 27th property in the growing global network for Rosewood Hotels & Resorts, the hotel is the brand's second destination in Thailand and also serves as a gateway to its sister Southeast Asian properties in Phuket; Phnom Penh, Cambodia; and Luang Prabang, Laos.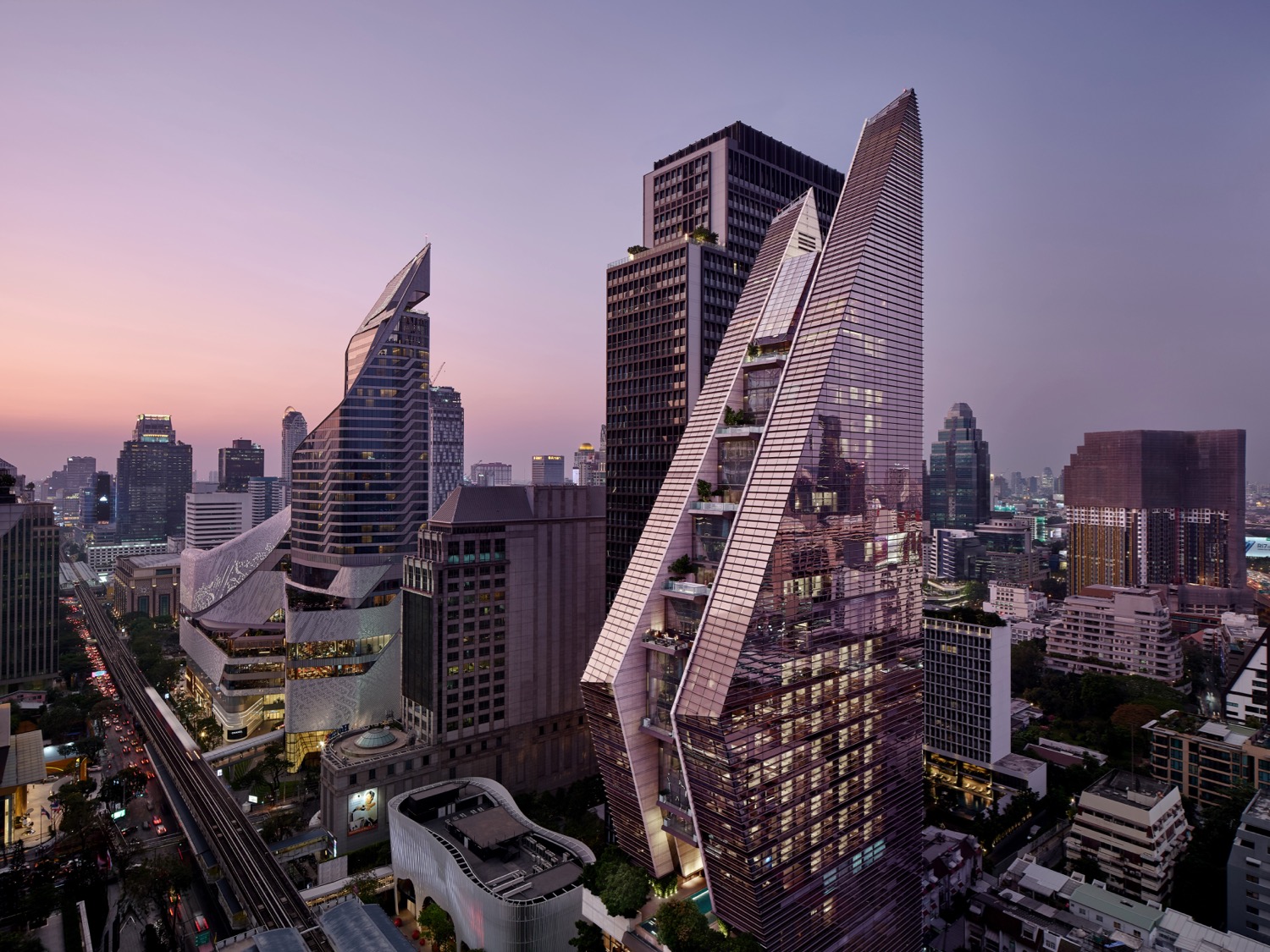 The silhouette of the 30-storey standalone property is a dramatic addition to the Bangkok skyline.  Two graceful, connected structures have been masterfully combined to create a new icon for the capital.  The building's form is inspired by the wai — the charming Thai gesture of hands pressed together in greeting – and is itself an expression of the Thai capital's growing influence as a design, fashion and creative hub in the region.
Read our guide to the best luxury hotels in Bangkok
Rosewood Bangkok is situated within an enclave of embassies and sleek new office towers, surrounded by Thai fashion designer boutiques and is just steps from Central Embassy, the capital's most luxurious upscale shopping mall.
The hotel provides direct access to the Ploenchit BTS Skytrain station, putting Bangkok's major attractions and the city's dining and nightlife districts only minutes away.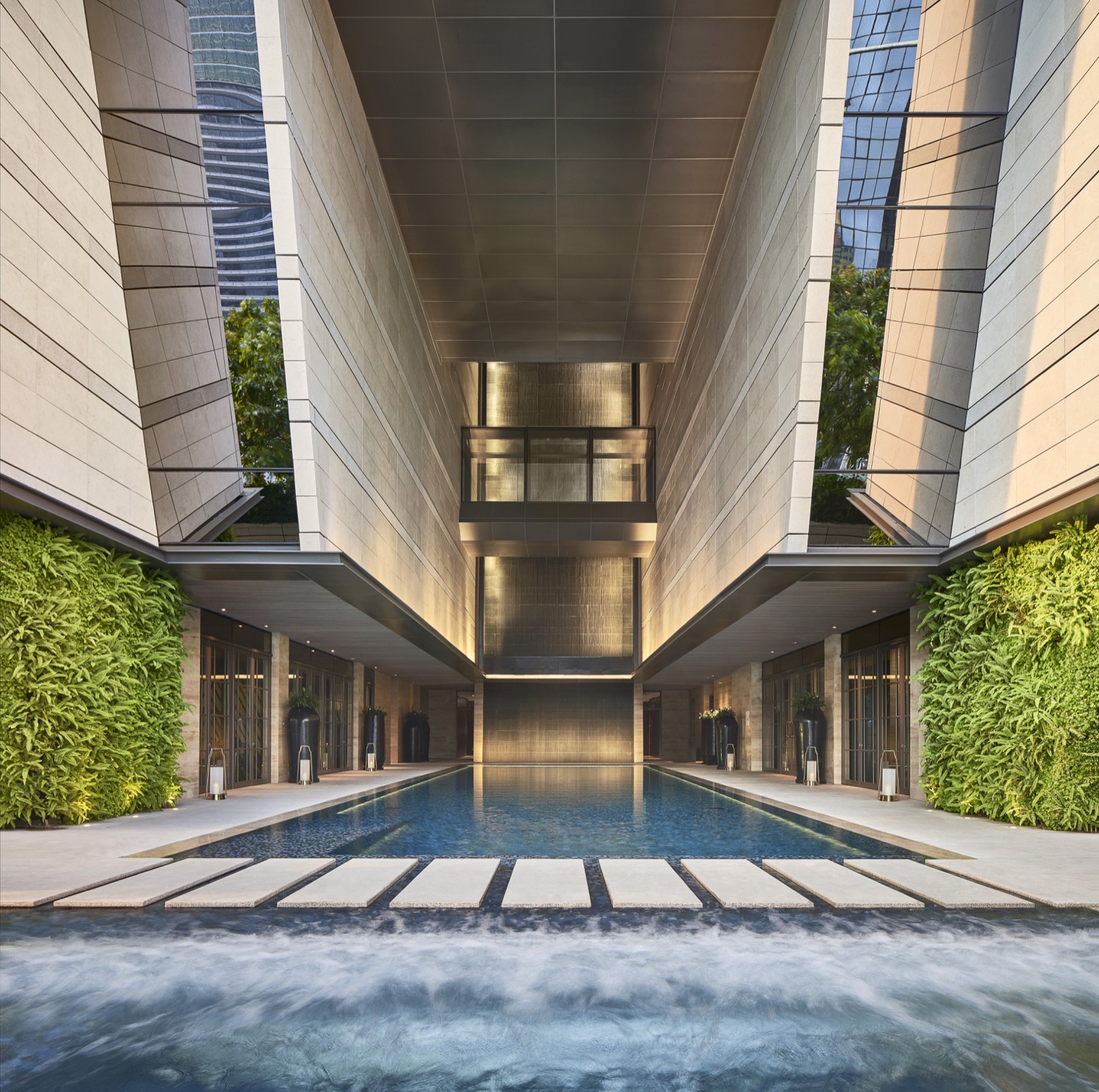 In a nod to the Rosewood brand's origins as a modern-day aristocratic manor, visitors arrive into their urban sanctuary via a private driveway signalling their entry to a world seemingly far removed from the bustling din of the city.  The hotel's contemporary design ethos is immediately communicated by the entryway's modern metalwork sculpture in the form of wai spelled in ancient Thai alphabet by artist Jiandyin, and the tumbling waterfall hints of the refreshing retreat within.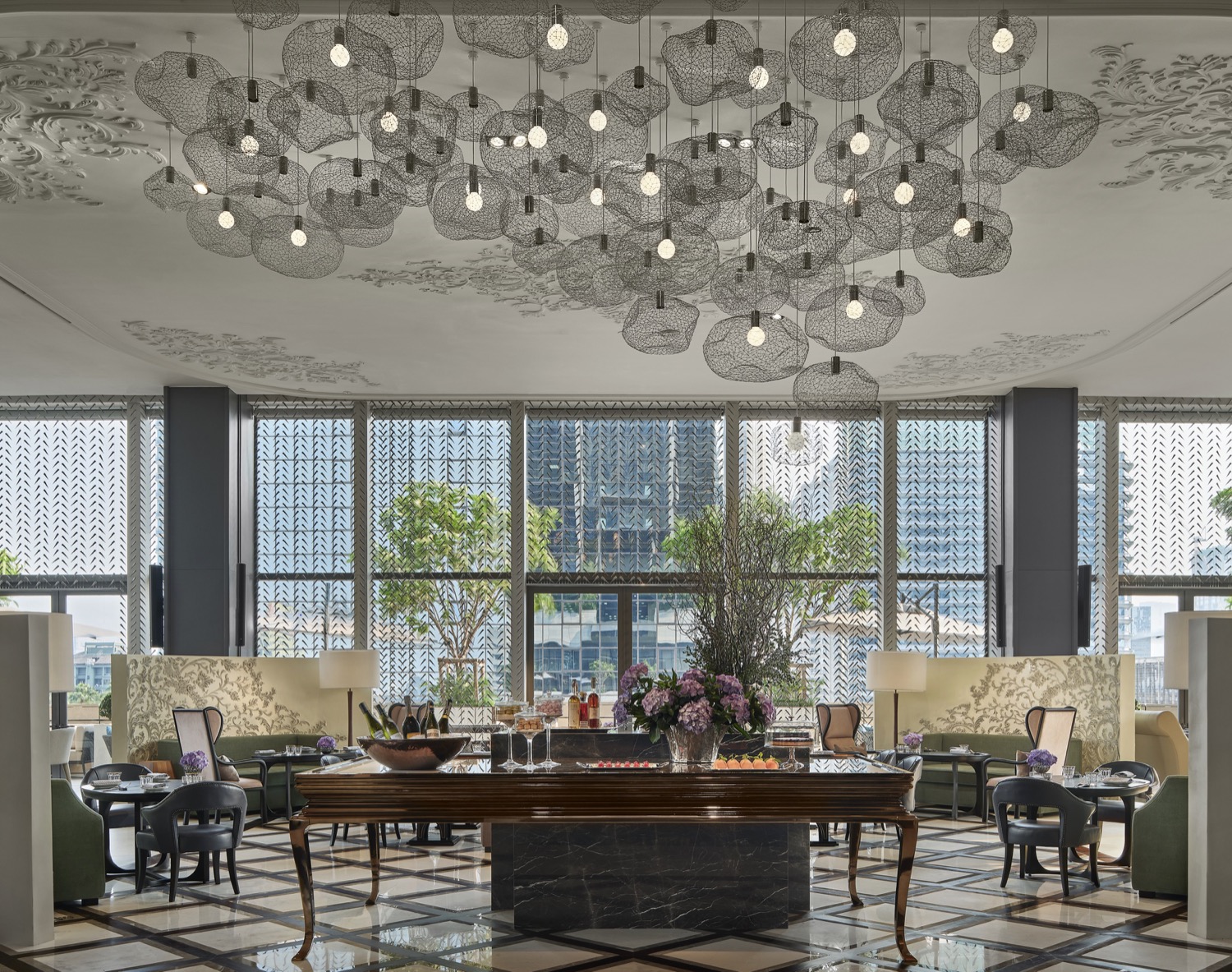 The hotel has been designed to create a sense of intimacy and privacy throughout the entire guest journey; the brand's signature blend of stylish comfort and inspired design is delivered by a décor of rich materials and finishes in a soothing, neutral color palette.
Read about Rosewood's new property in Hong Kong
Throughout the hotel, spacious terraces, abundant natural light and city skyline vistas seamlessly meld with Thai contemporary artworks; local craft and indigenous textiles are translated to elegant, modern interpretations; and subtle tropical accents convey an urban resort sensibility.
In addition to the structure's glossy façade and stunning architecture, water features within the hotel including a dramatic, indoor 10-story waterfall are a tribute to Bangkok, a city built on water.  The element of water sacred in Thai culture, featuring in rites and rituals to symbolise peace and harmony is a pervasive theme throughout the hotel.
Rosewood Bangkok's guestrooms fuse elegantly modern interiors with panoramic views of the metropolis.  The hotel features 159 rooms including 34 suites and studios as well as three signature "houses" which also boast their own private pools and terraces.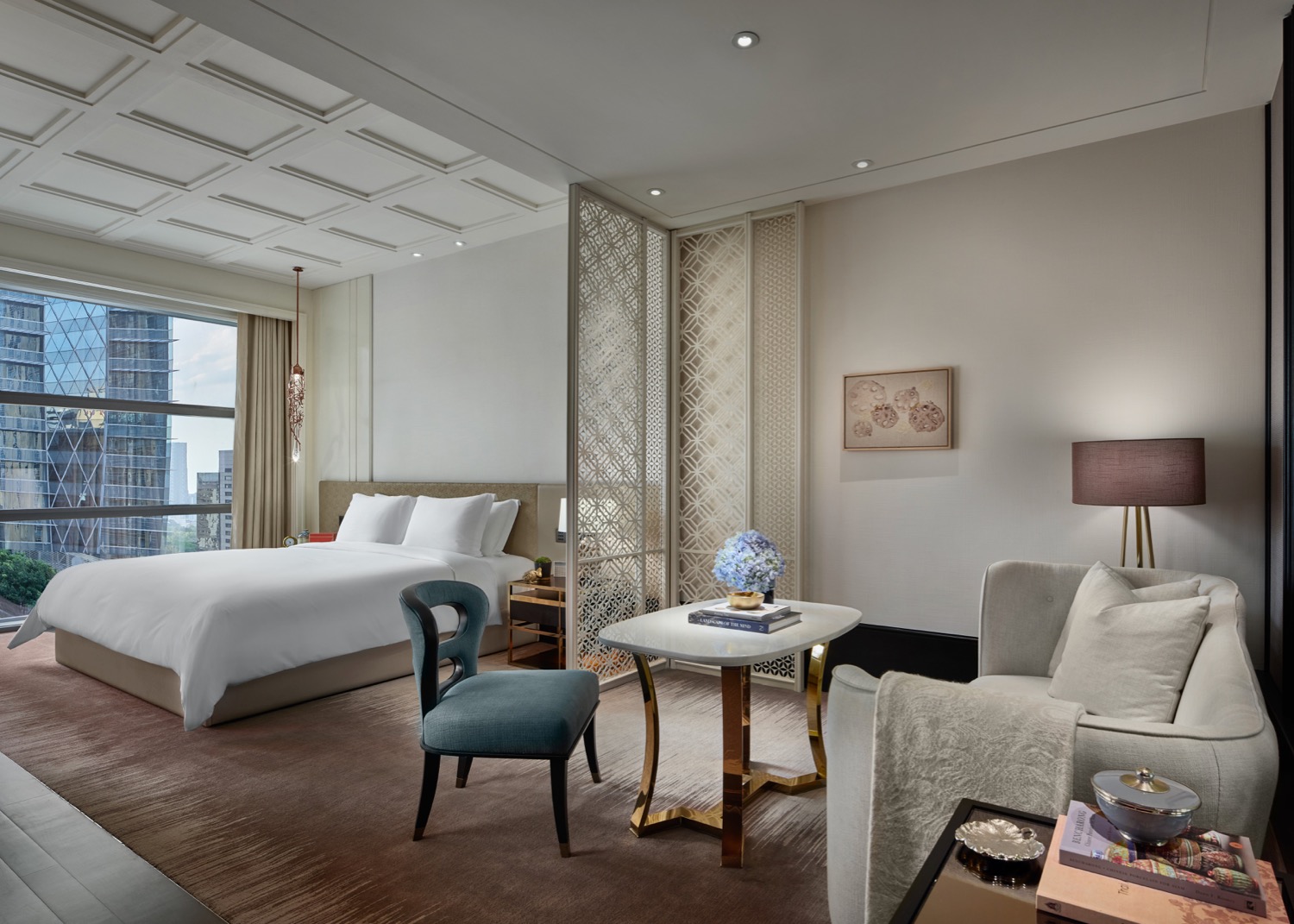 Deluxe Rooms, starting at 42 square meters, have been thoughtfully designed to include a separate living area, creating a more residential experience; the property's suite collection includes the loft-style Manor Suite, which features floor-to-ceiling and wall-to-wall windows offering an abundance of natural light and an unparalleled perspective on the dramatic Bangkok skyline – the quintessential stylish urban living experience.
The hotel has been designed to mirror the intimacy of the private home of a well-traveled Thai family, and all guest accommodations are enriched by books, art, accessories and personal touches seemingly collected by the family over the course of their travels.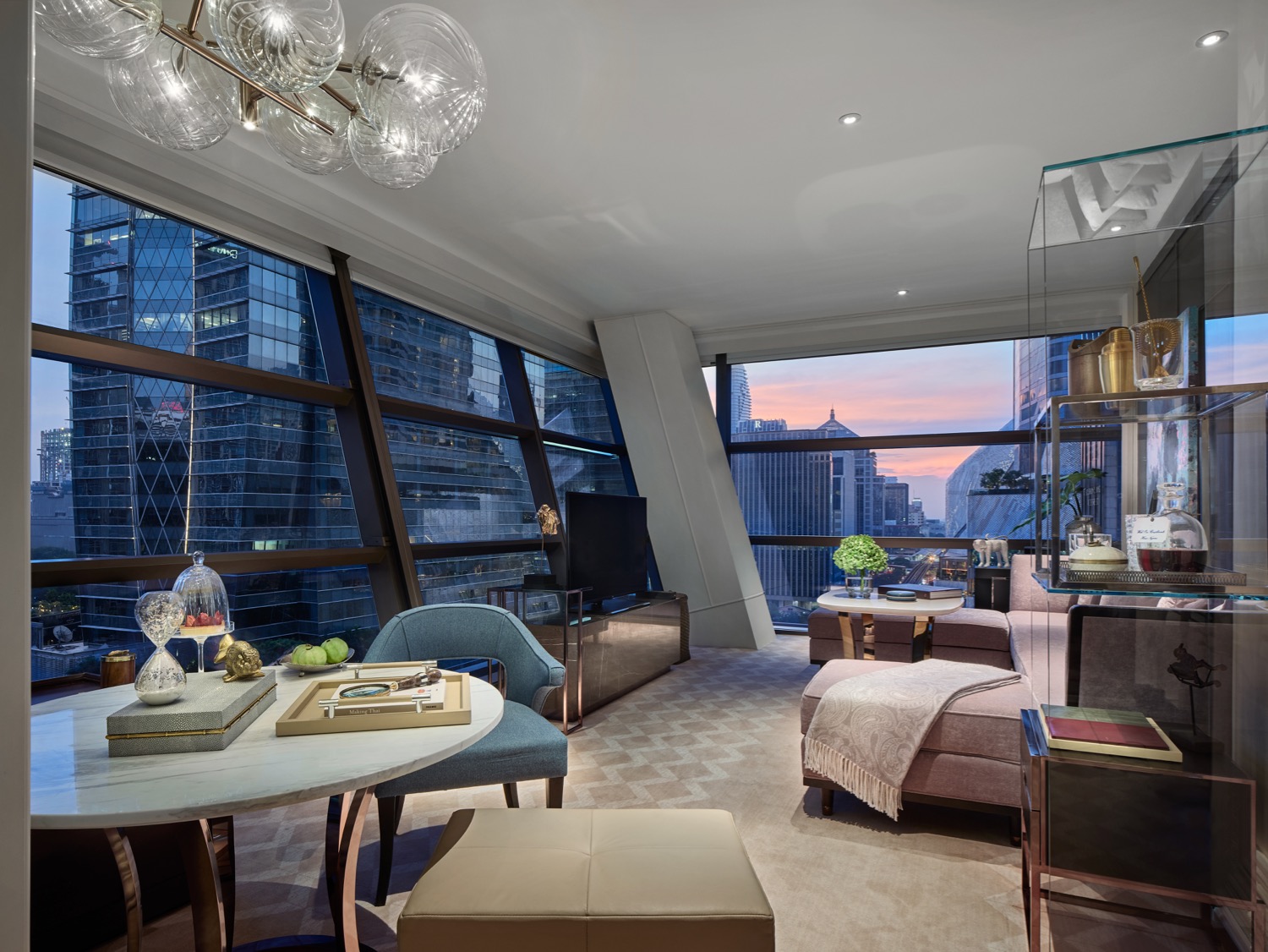 The feel of an urban resort and a modern Thai aesthetic are delivered by tropical accents of rich woods and rattan-inspired patterns, weaves and panels, and pops of turquoise blue and emerald green against a calming backdrop of white, cream, brown and luxurious gold color tones.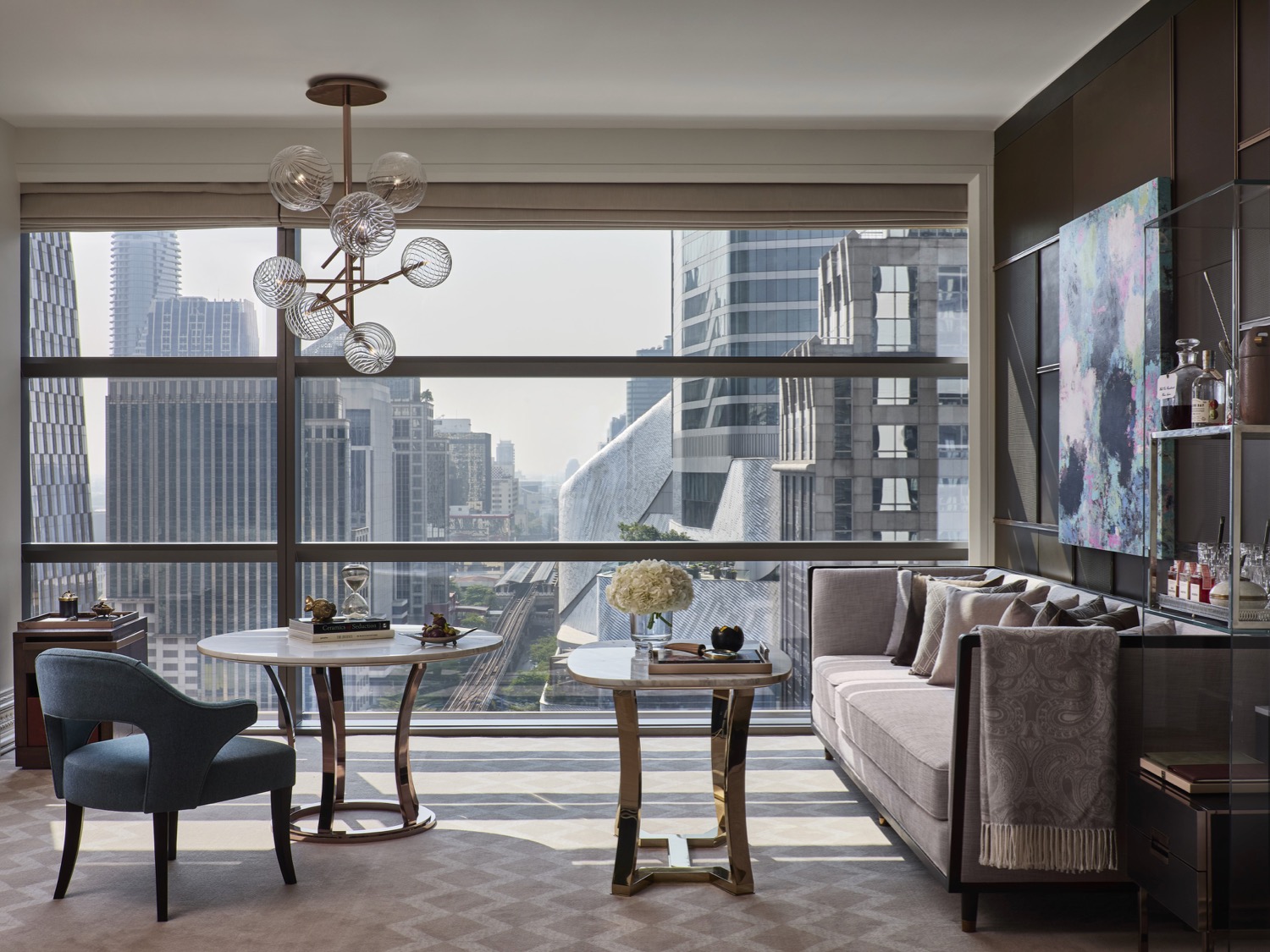 The innovative design and architecture of Rosewood Bangkok has allowed the creation of unique rooms and suites throughout the entire property, with no two floors sharing the same configuration. Allowing for maximum flexibility, privacy and intimacy, floorplates range from one to a maximum of 12 rooms per floor, and the property also showcases a number of bespoke signature suites, studios and houses, which boast private meditation areas, terraces, outdoor plunge pools as special amenities.
Rosewood Bangkok features four innovative restaurant and bars, including a brasserie, signature Chinese restaurant, top-floor speakeasy bar and the first upscale organic café situated in a Bangkok hotel.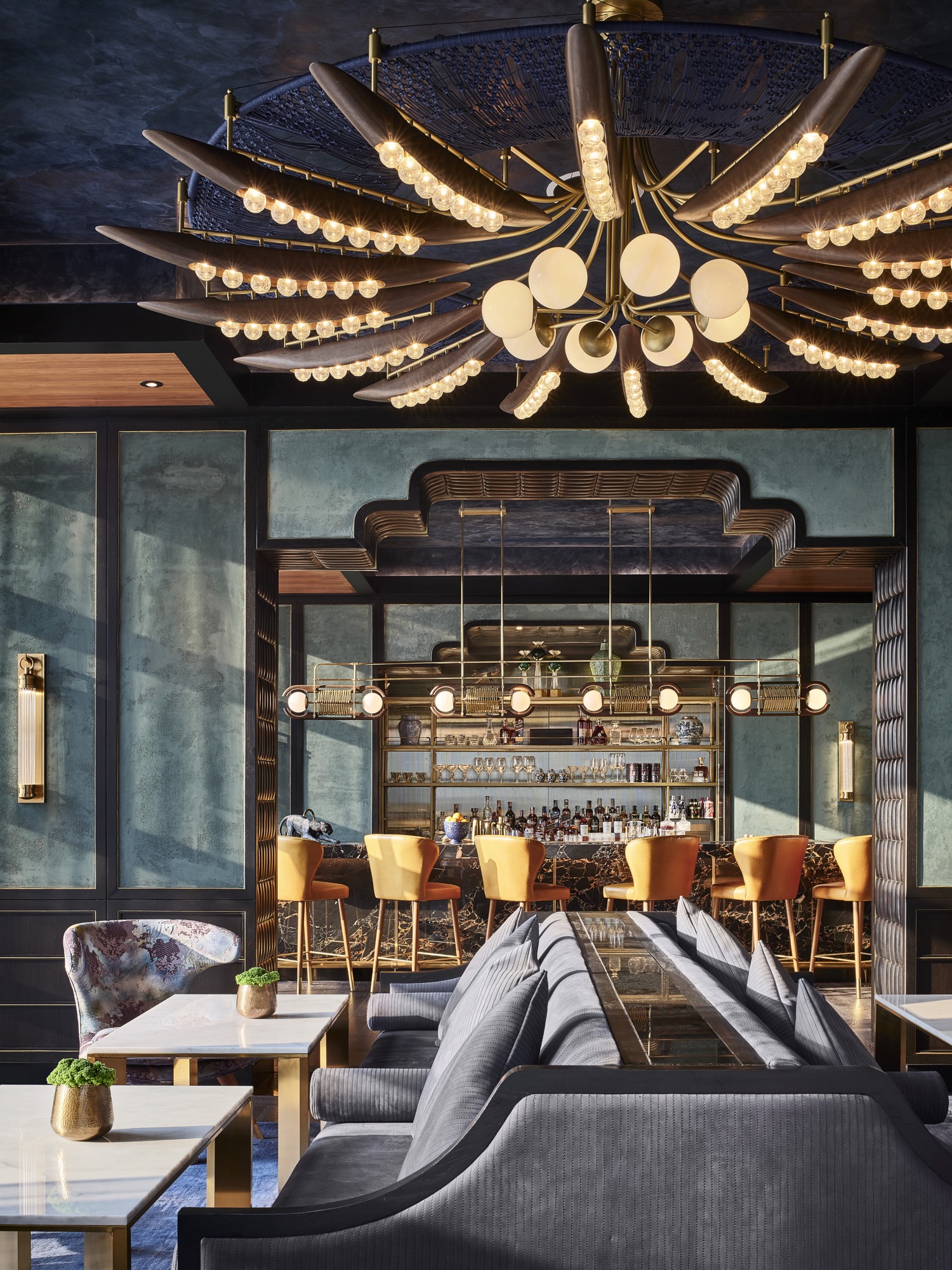 Sense, A Rosewood Spa occupies the entire sixth floor.  A welcoming and luxurious retreat for individuals seeking peace and tranquility, it offers a bespoke approach to personal well-being, drawing from the long heritage of Thailand's healing culture.