Six Senses Bhutan has opened its fifth and final lodge, Six Senses Bumthang. This opening marks the completion of a circuit that will take guests on a journey across the western and central valleys of the Kingdom.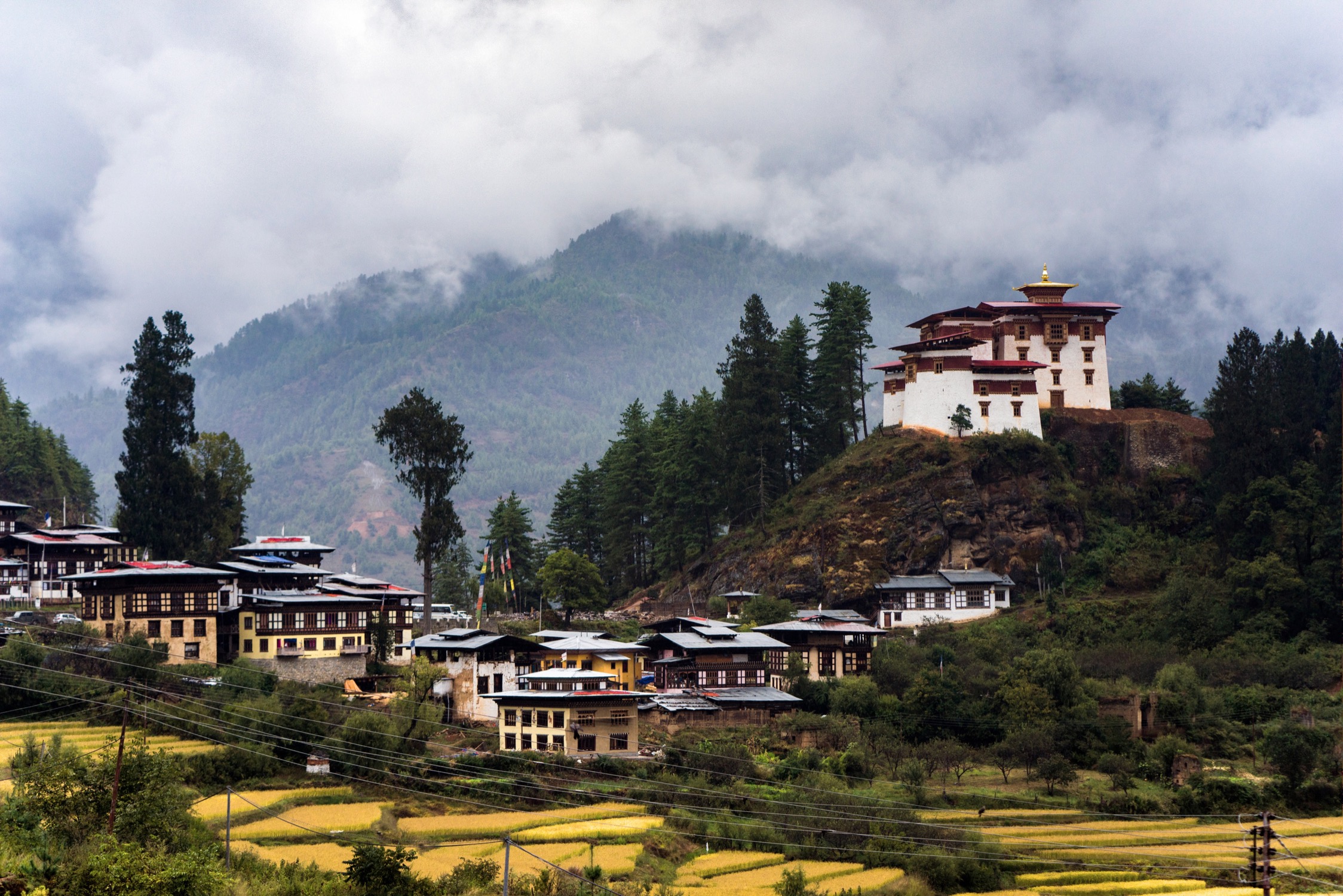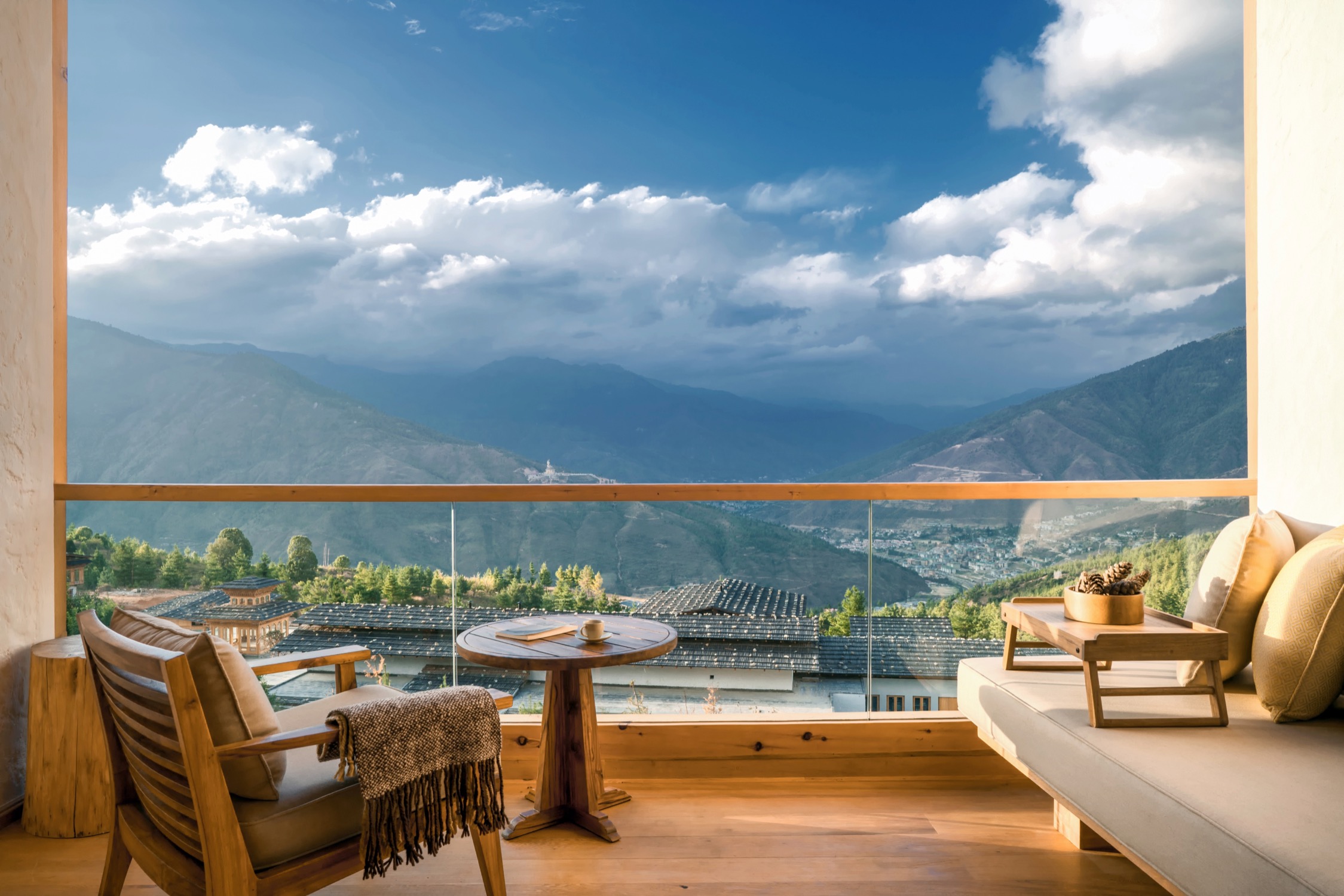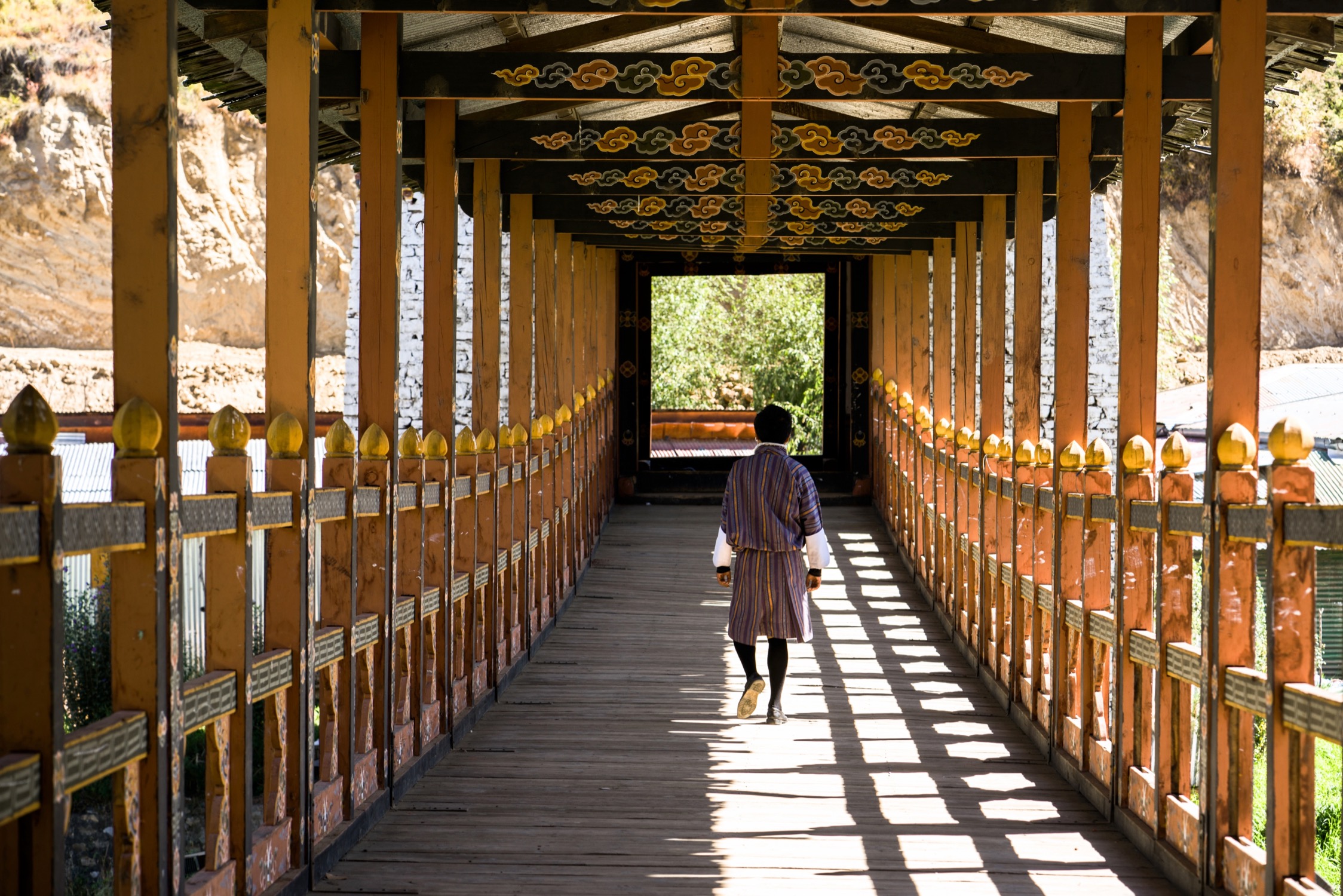 As the gateway to the east and the site of some of the country's earliest settlements, Bumthang is considered as Bhutan's spiritual heartland and is home to some of its most ancient monasteries and sacred monuments. This region is known for its four valleys, covered in pristine forests and meandering rivers, dotted with quaint villages, lush pastures and farming fields. Life carries on as it has done for centuries here, making it an ideal destination for those looking to slow down, reconnect and get off the beaten track. Guests arriving in a tightly- wound knot will leave re-centreed and re-energised with the effects of the calming "Om Mani Padme Hung" chant heard throughout the Kingdom resonating long after their departure.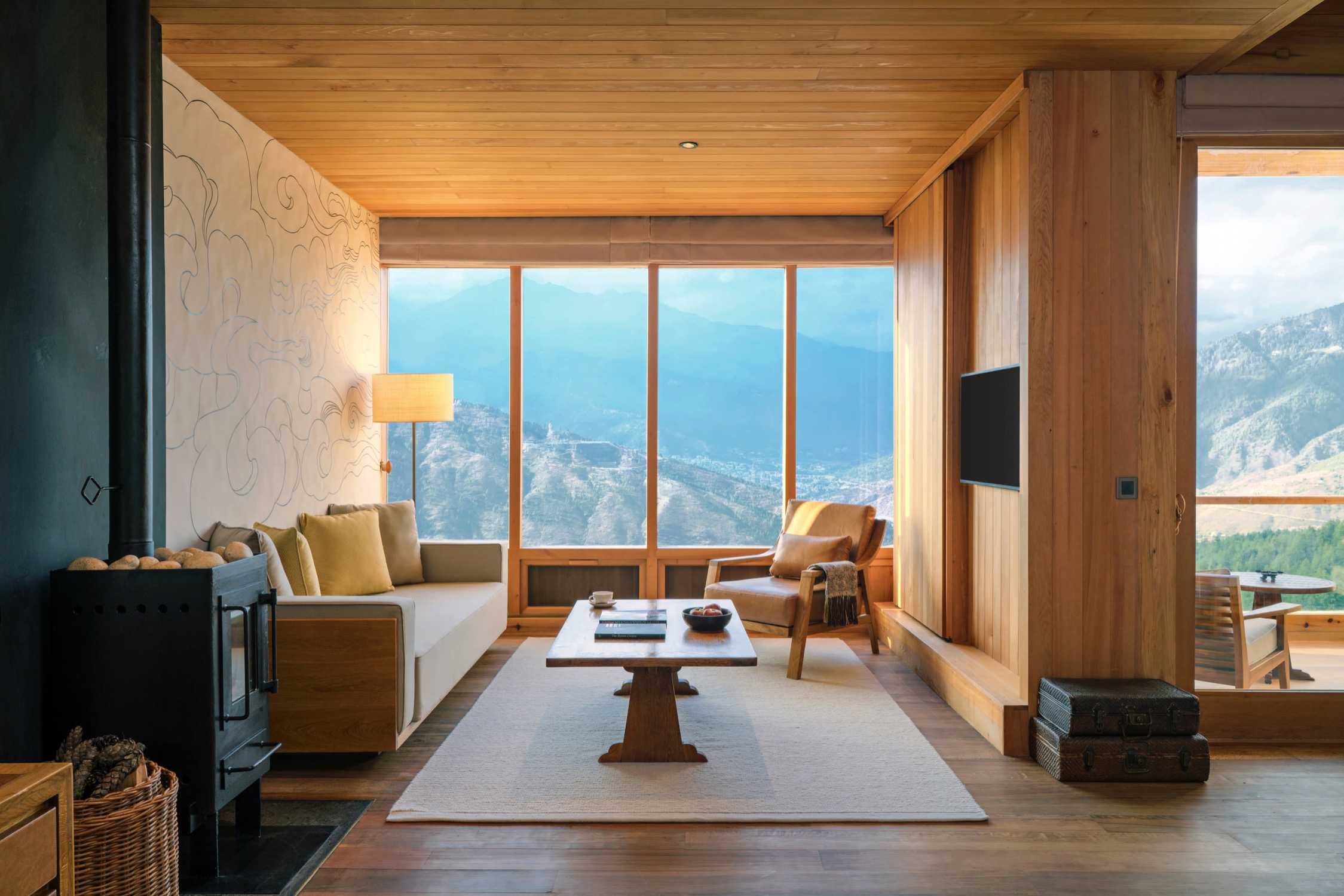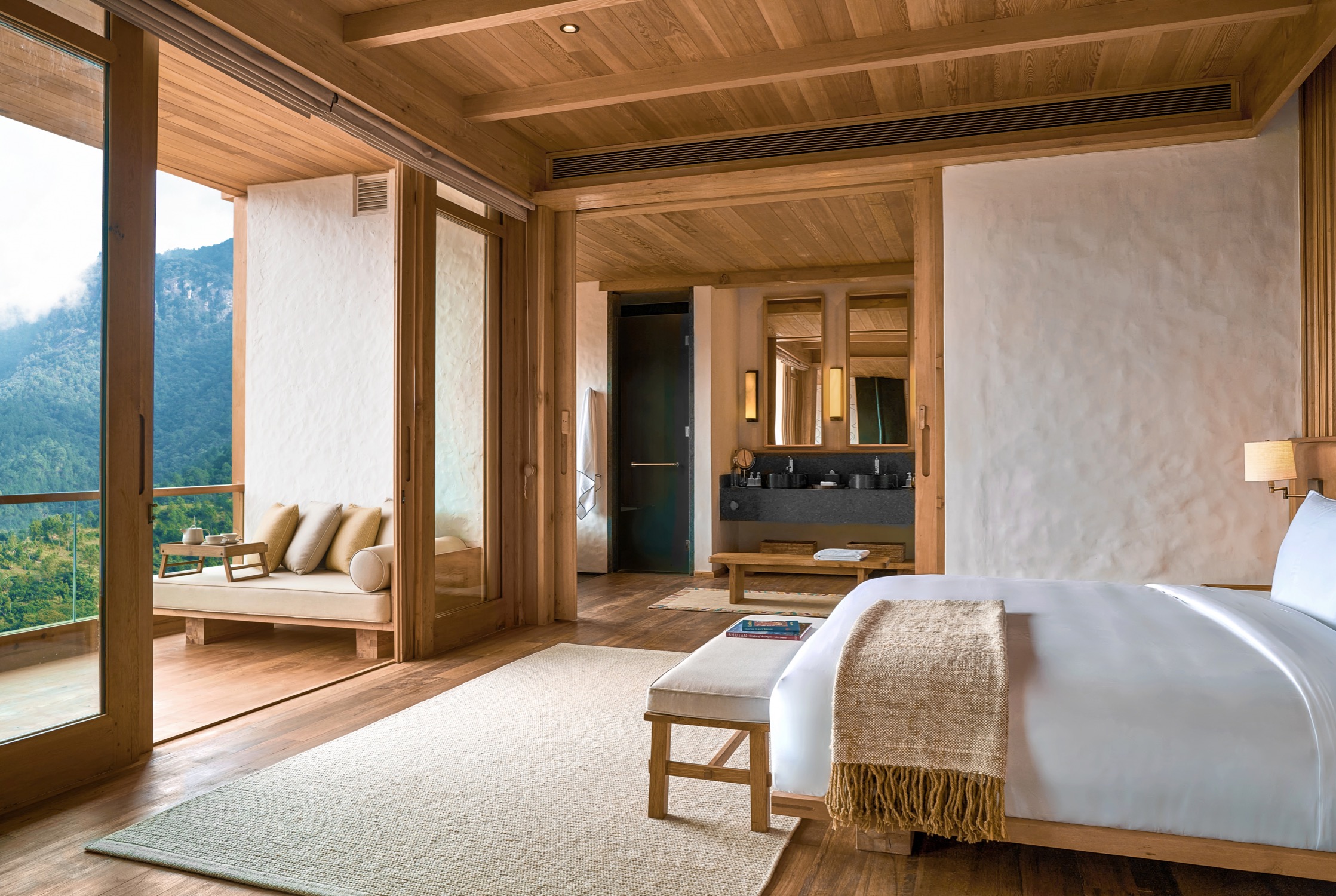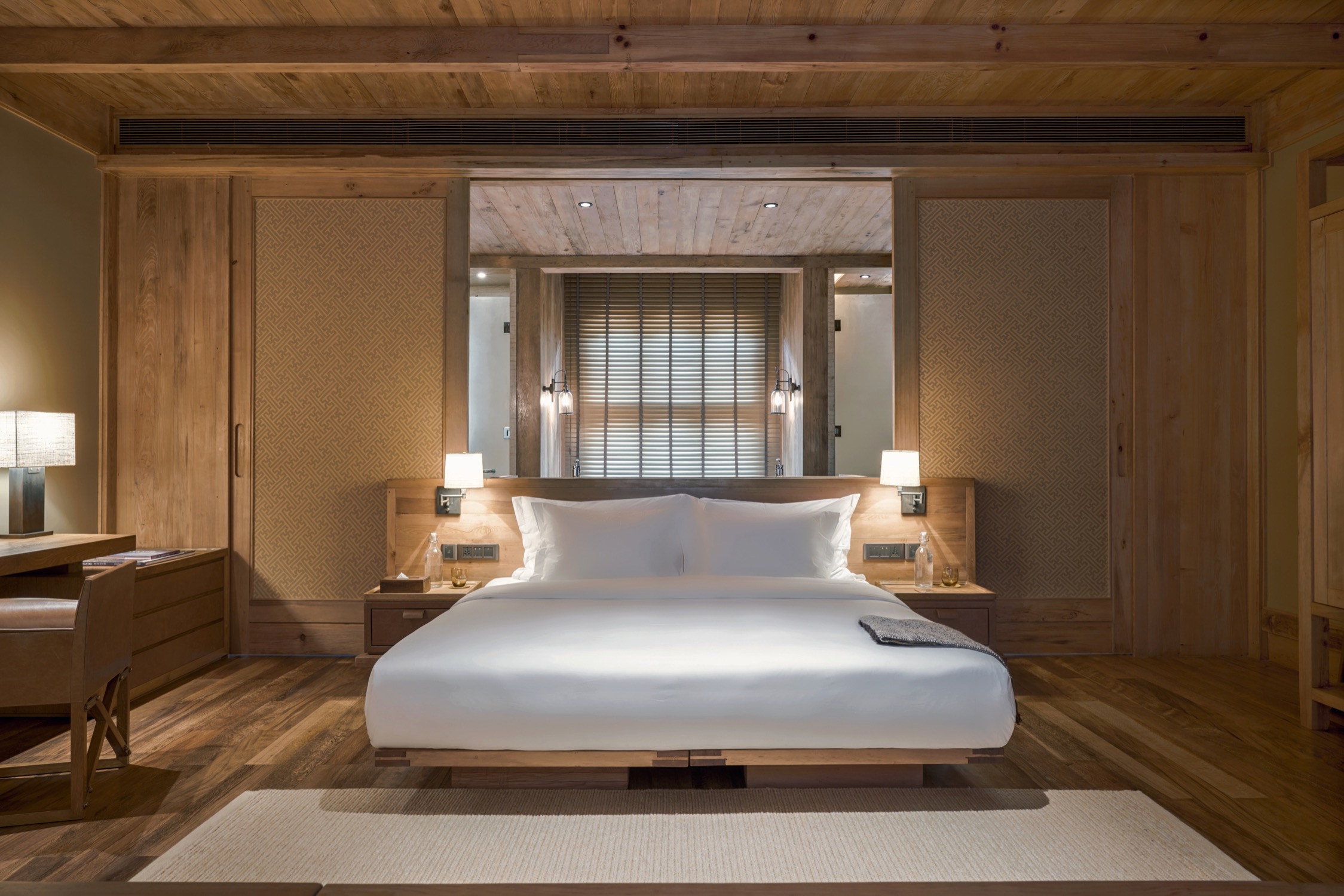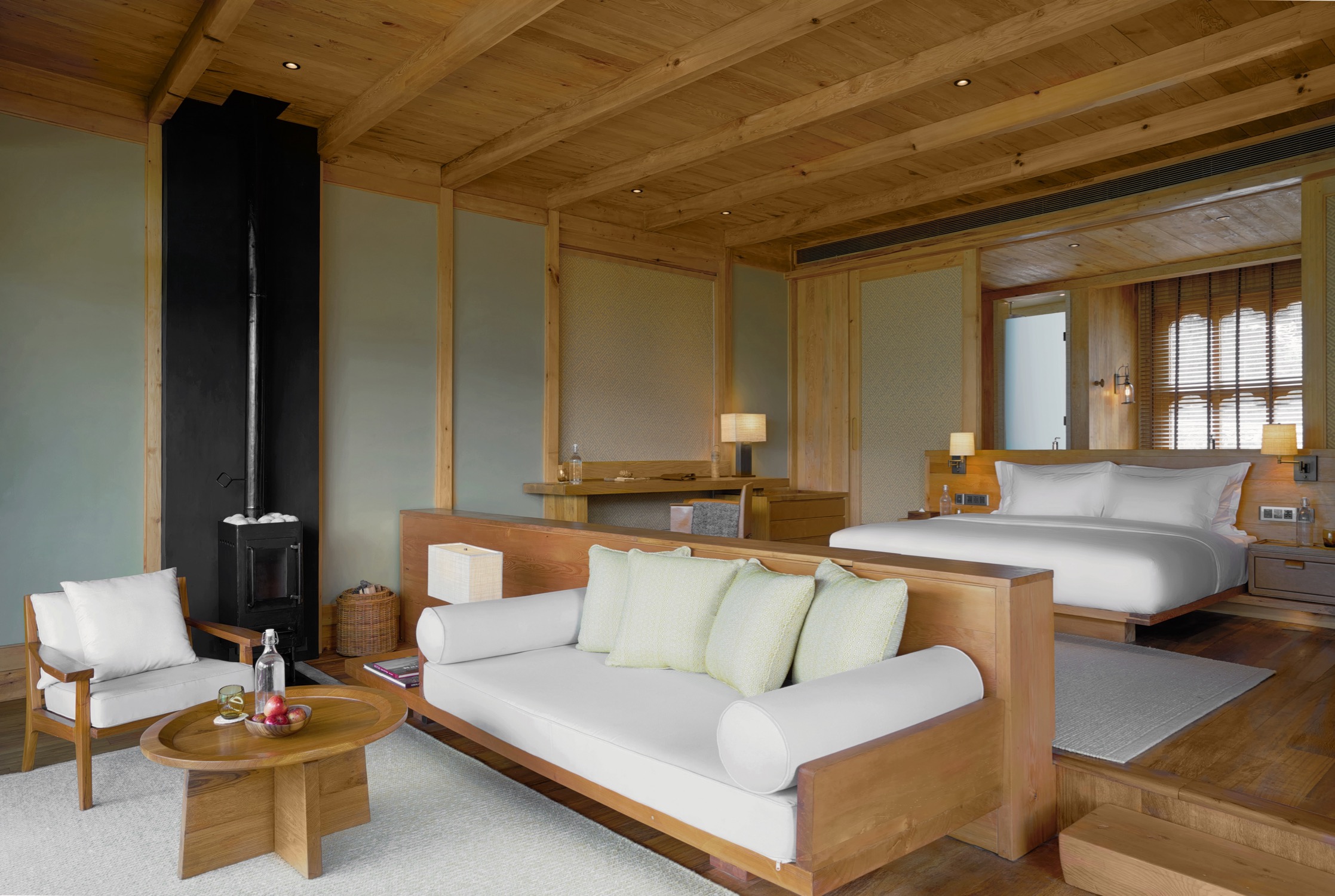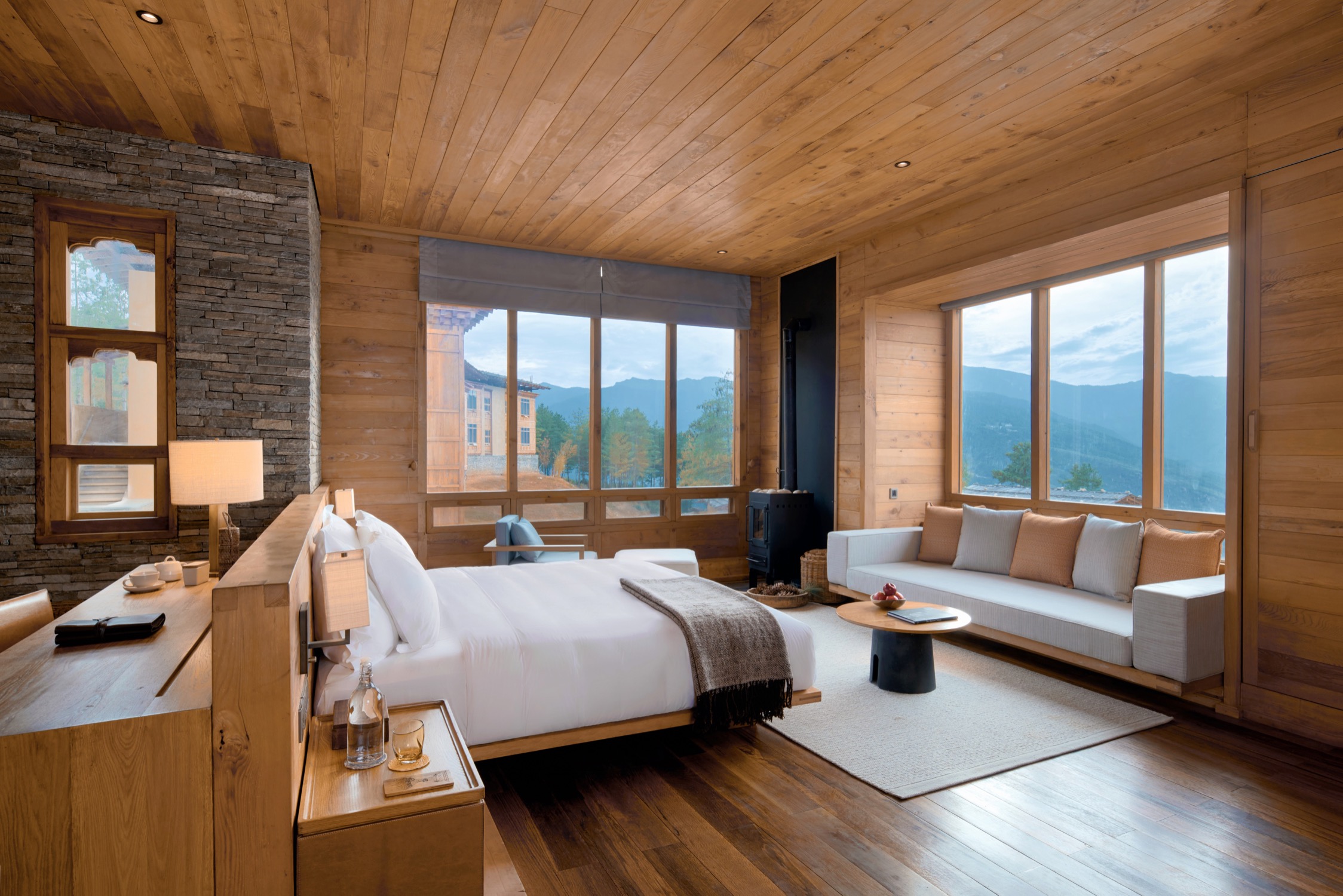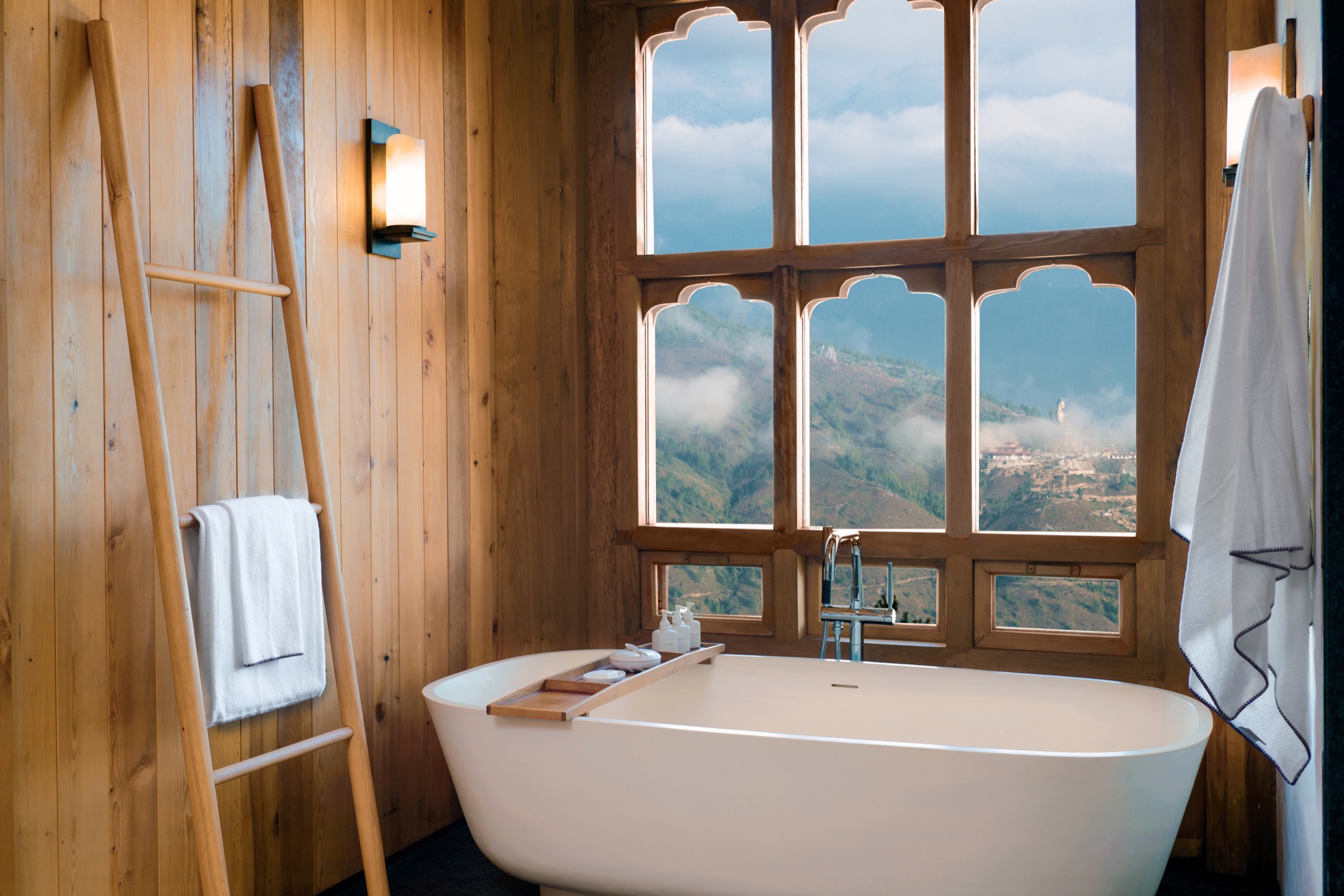 In total there are eight suites, featuring spacious balconies and calming forest views across the valley. A pine sapling has been planted in the open-air vestibule at the centre of each suite to reinforce the relationship between the inside and outside, and to celebrate longevity. The two-bedroom villa, with 2,422 square feet (225 square meters) of living space, is perfect for families or friends traveling together. It offers generous living and dining areas along with private spa treatment facilities designed for rejuvenation. Interiors are subtle, using a natural palette of earth tones and handwoven fabrics, while weathered timber floors, walls and ceilings with hand-carved details add an extra warmth to the lodge's common areas.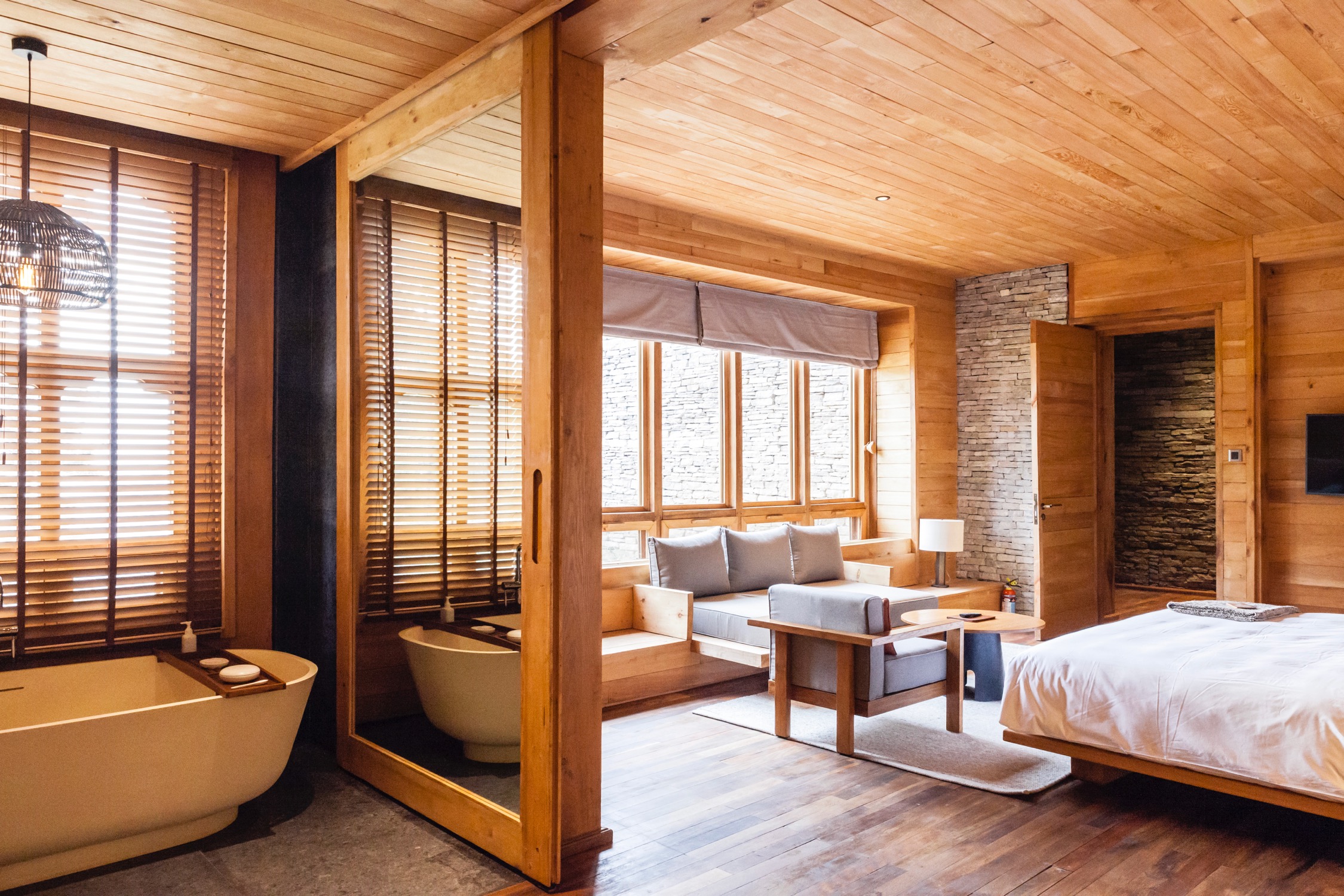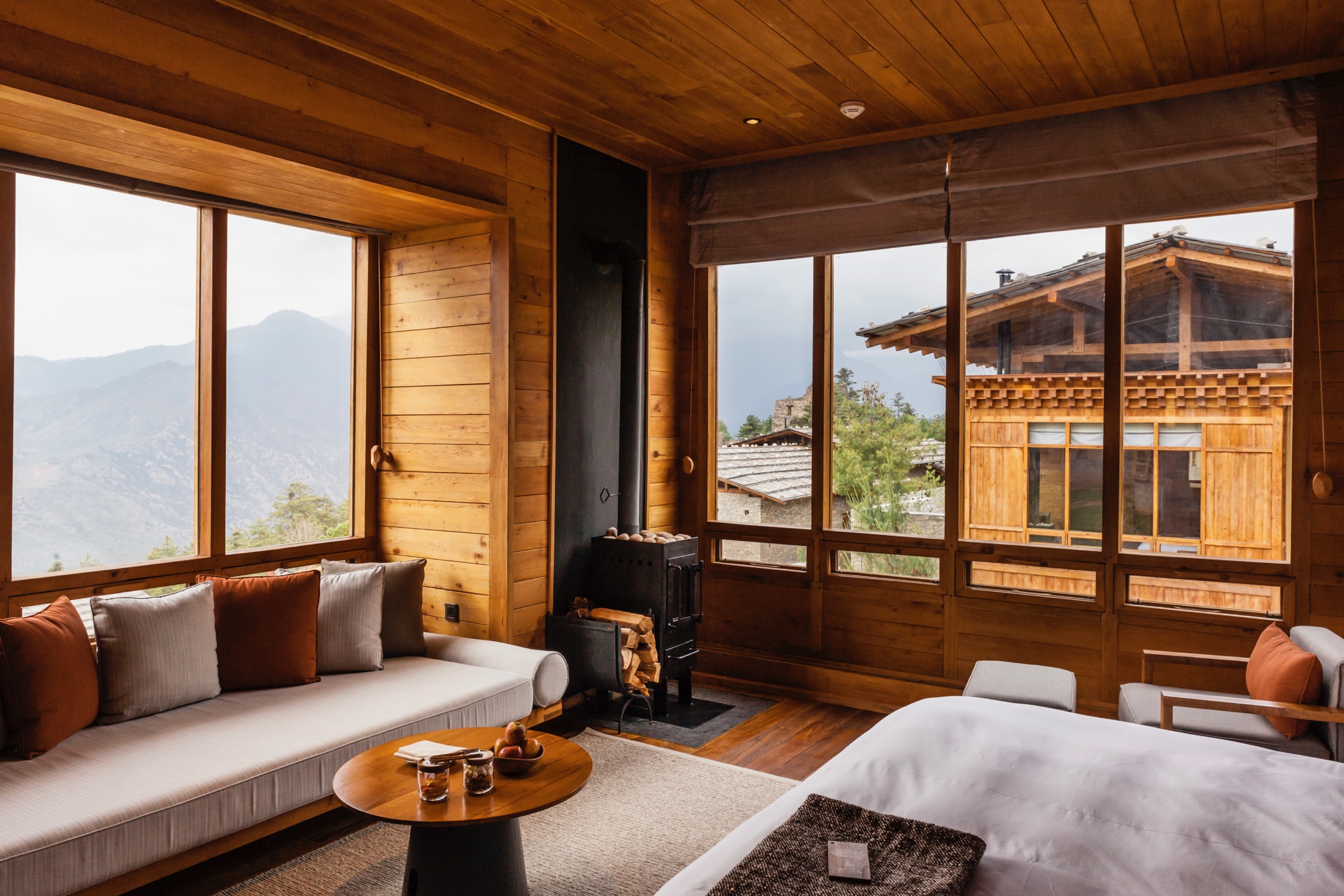 Tongtshang, or Pine Forest, the lodge's signature restaurant, offers a cozy fireside setting. Those in favour of al fresco dining can enjoy a meal on the terrace while surrounded by pine trees growing around and even through its stone flooring. The menu features hearty local dishes: buckwheat and barley are combined with seasonal ingredients such as freshwater algae, hazelnuts and mushrooms and other staple foods from the valley.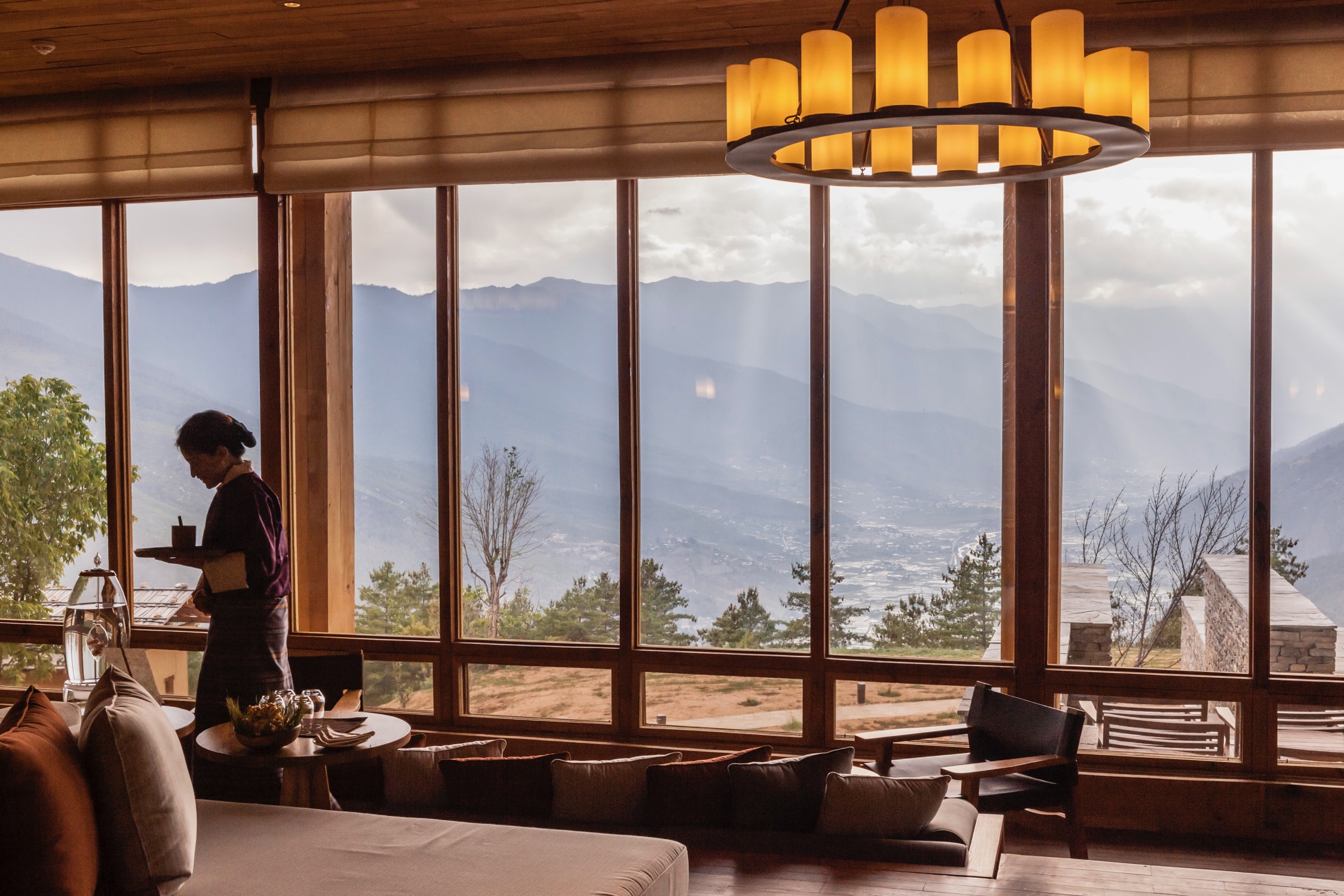 Guests can relax tired muscles after a day of walking or biking with a traditional dotsho hot stone bath or the Bhutanese-inspired signature Hingsangsa Zoni bathing ritual. Himalayan salts are used during the treatment to gently cleanse and encourage lymphatic drainage. This is followed by a hot stone bath to encourage the body to release toxins and ends with a restorative full body massage.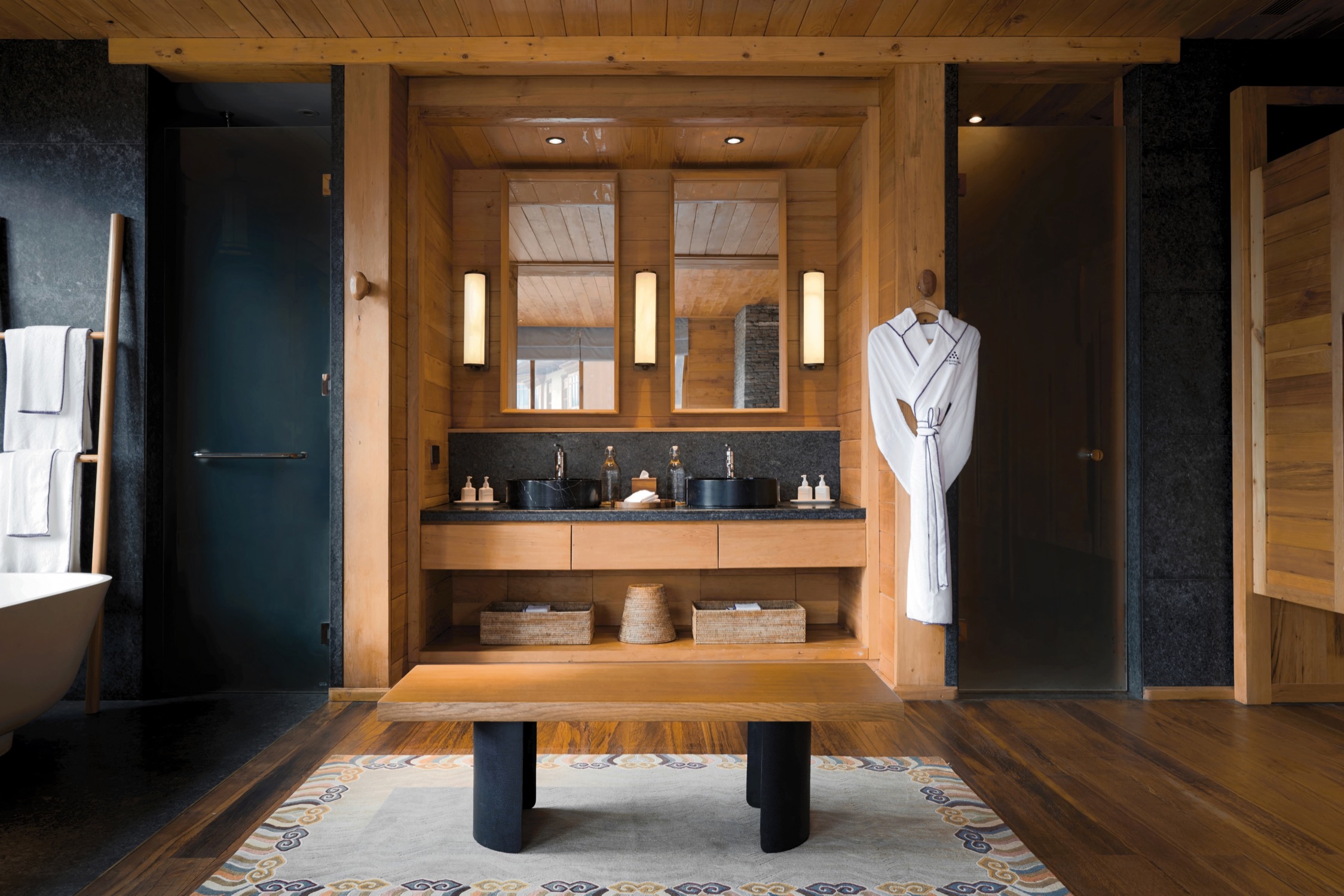 Bumthang provides the perfect base for a range of activities including half and full-day treks to the valley's most important Buddhist pilgrimage sites, hiking and biking through fields lined with prayer flags, visits to local villages, a palace tour, archery lessons and mushroom foraging. There is also a stop at the Red Panda brewery for a taste of icy-cold, locally brewed barley beer.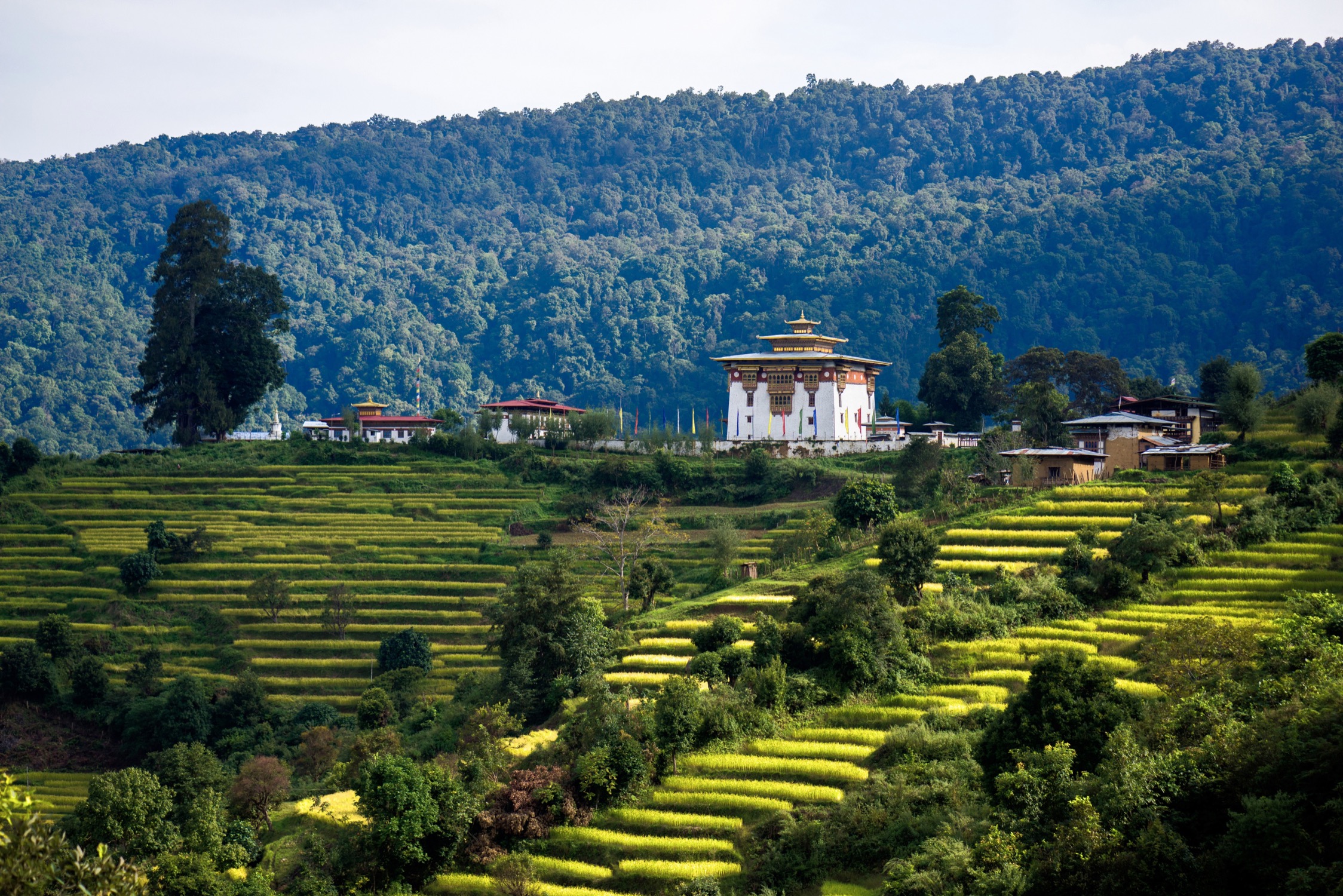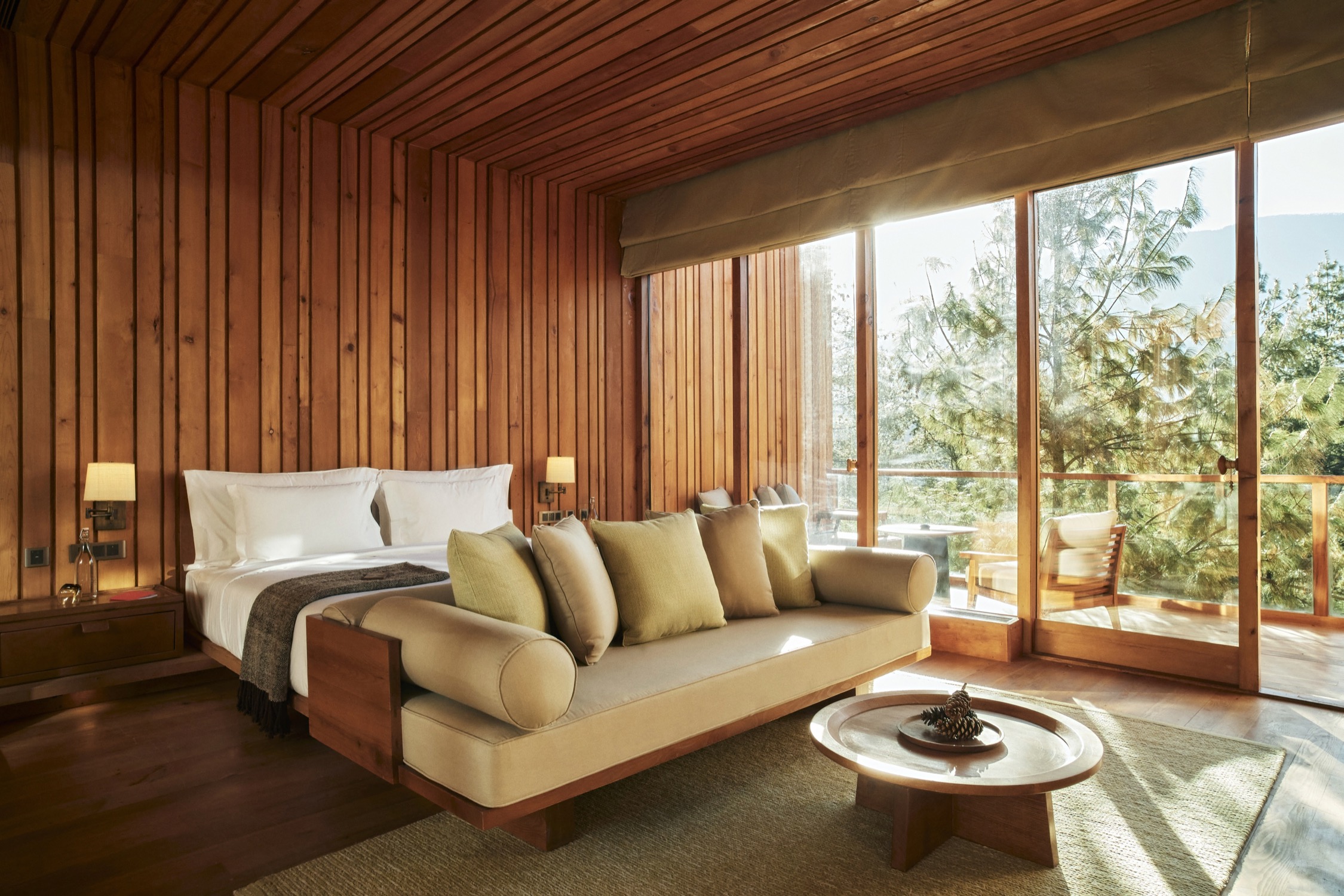 The five-lodge, five-valley Six Senses khamsa or 'journey' combines the brand's commitment to wellness, sustainability and out-of-the-ordinary experiences paired with the country's rich culture, warm hospitality and omni-present spirituality. For those realising that life at home is worth putting on hold long enough to immerse oneself in all five valleys, there is a 35-minute daily flight back from Bumthang to Paro, which eliminates the long overland car trip.