The Pullman St Pancras hotel is bringing a giant splash of colour to the city this summer with their new collaboration with local designer, Adam Nathaniel Furman. The internationally renowned artist has been appointed the new artist in residence at the sophisticated hotel throughout the summer of 2018. The collaboration will use contemporary art to hopefully enlighten and inspire guests staying at the hotel as well as those travelling to King's Cross. The brand has been known for its extensive cultural initiative 'Artist Playground by Pullman' which demonstrates its commitment to contemporary art and design through supporting local creatives and installations.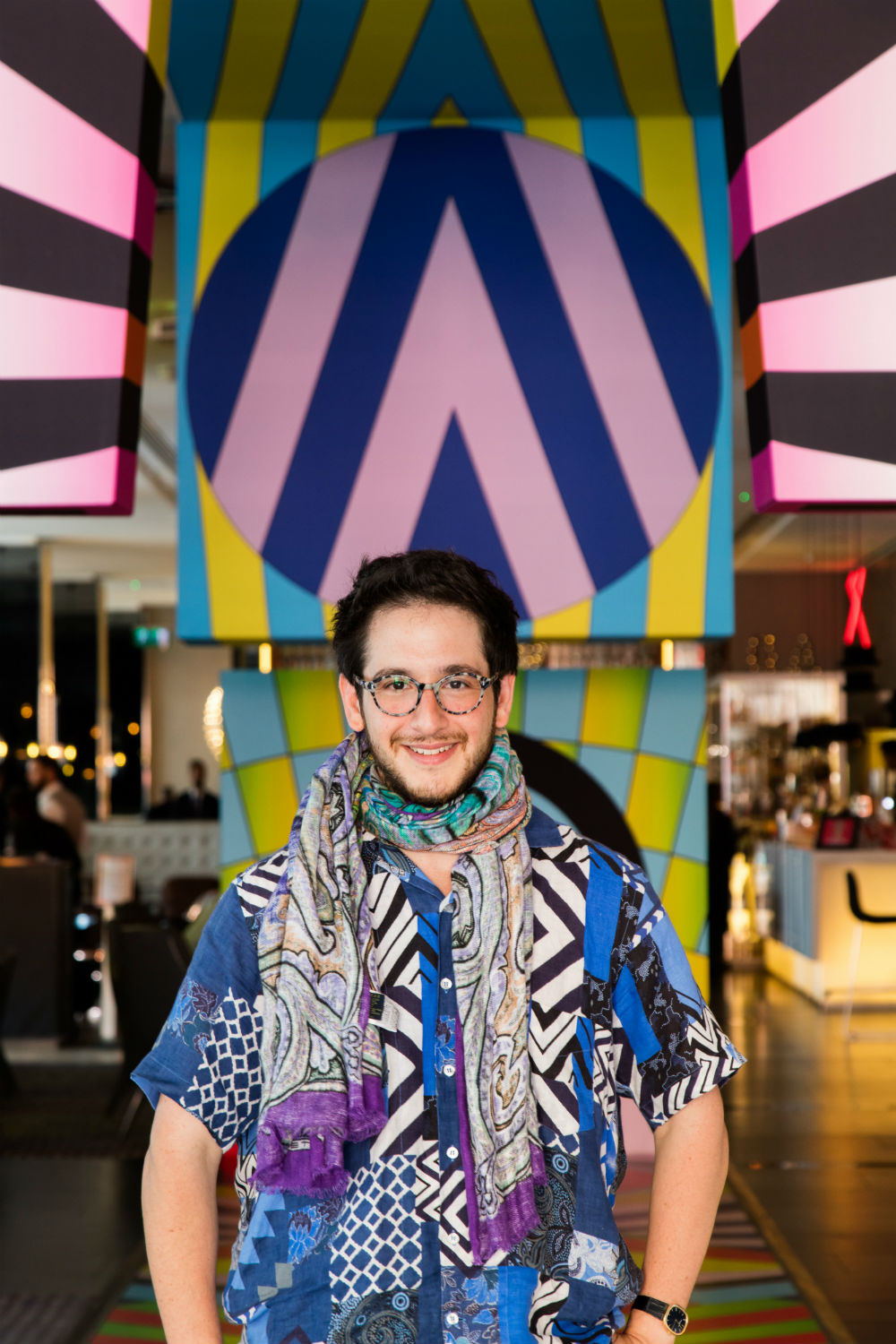 For the collaboration, Adam has created the 'Chromacolour Catwalk', an interactive and captivating display in the hotel's lobby. The piece dominates the space and allow guests to be immersed in the art itself. Alongside the art piece, Adam has created the Art of Play collection, an exclusive range of products using three new graphical patterns for Pullman guests to enjoy and purchase. The collection includes cosmetic pouches, tote bags, yoga mats, thermal cups and mugs, is available in the UK and for a limited time.
Read our guide to Quirky Hotels In London.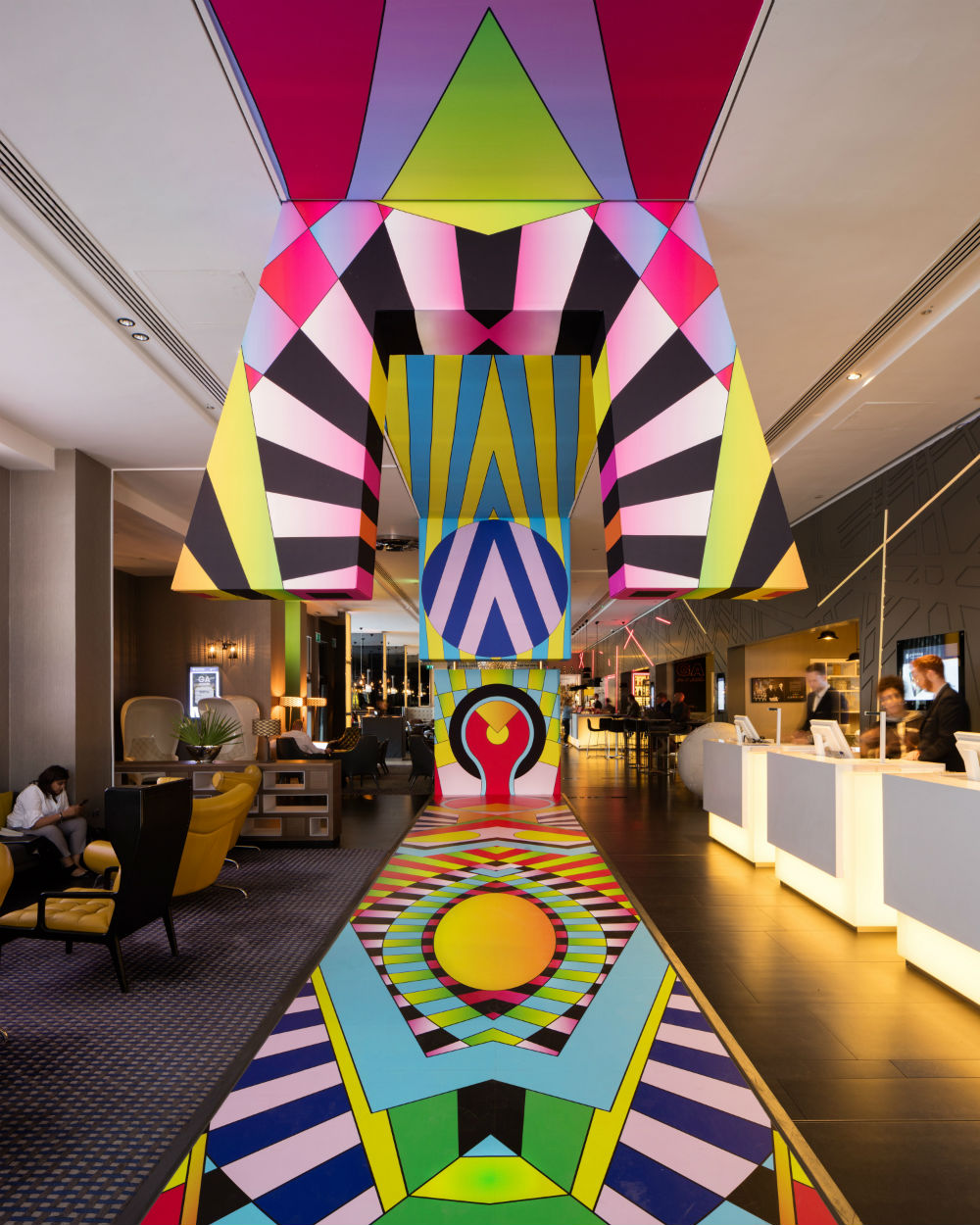 Adam himself has worked on everything from architectural projects to ceramic products and is known for his characteristic use of vibrant colours and shapes and expressive graphic language. Trained in both architecture and fine art, Adam honed his skills further as one of the London Design Museum's designers-in-residence for 2013. He has also been awarded the prestigious Rome prize for Architecture 2014-15 by the British School at Rome, whilst The Guardian hailed him a 'Rising Star of 2017'.
The installation runs until Thursday 28th August -don't miss out the chance to view this playful and stimulating art piece.
www.pullmanhotels.com