New sustainable luxury hotel, QO Amsterdam, opens in Dutch capital.
Located in the 'new city district' of the city Amstelkwartier, QO Amsterdam opened its doors this month. The hotel hopes to offer the best of luxury whilst keeping holistic wellness and sustainability at its core. Every aspect of the hotel is designed to reduce the environmental impact it has whilst simultaneously ensuring guests enjoy the best possible experience.
The hotel itself is 21 floors of unique 'living building' and every inch the innovation. The individual moving aluminum panels installed on the façade of the building respond according to the exterior climate and whether or not the guests are in their room, ensuring a consistent room temperature at all times. Floor to ceiling windows in the lobby ensure that 80% of the building's lighting is natural daylight, whilst the energy storage system holds heated water from the summer months ready for the change in the temperatures. All of this exciting technology significantly reduces the hotel's power consumption.
Read our guide to 48 hours in Amsterdam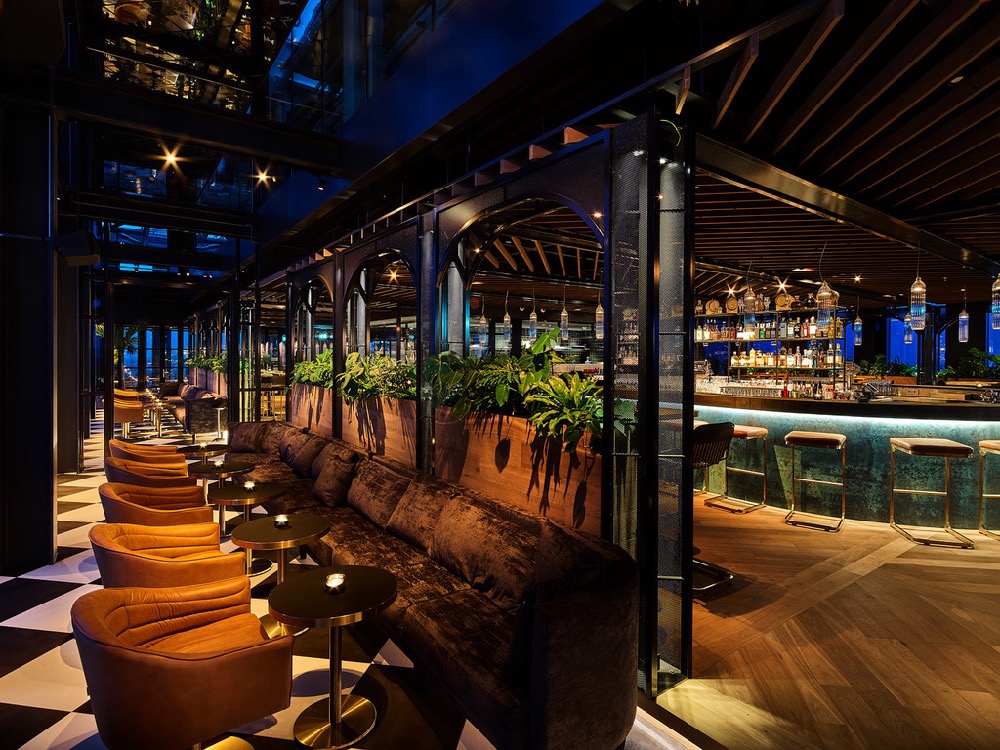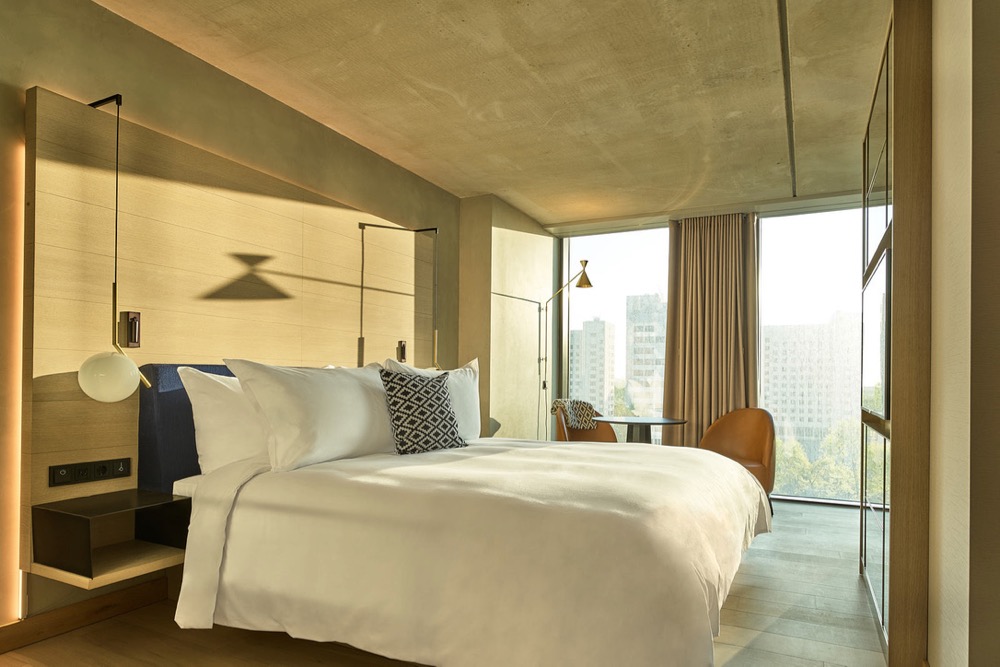 The hotel's concept and design is a joint project run by Mulderblauw architecten, Paul de Ruiter Architects and Arup consulting and engineering. QO's 288 hotel rooms and 12 suites have been designed by the internationally renowned London based agency Conran and Partners. The interiors of the restaurant, bar and public spaces were designed by award-winning Amsterdam agency TANK.
Read our guide to the Best Luxury Hotels in Amsterdam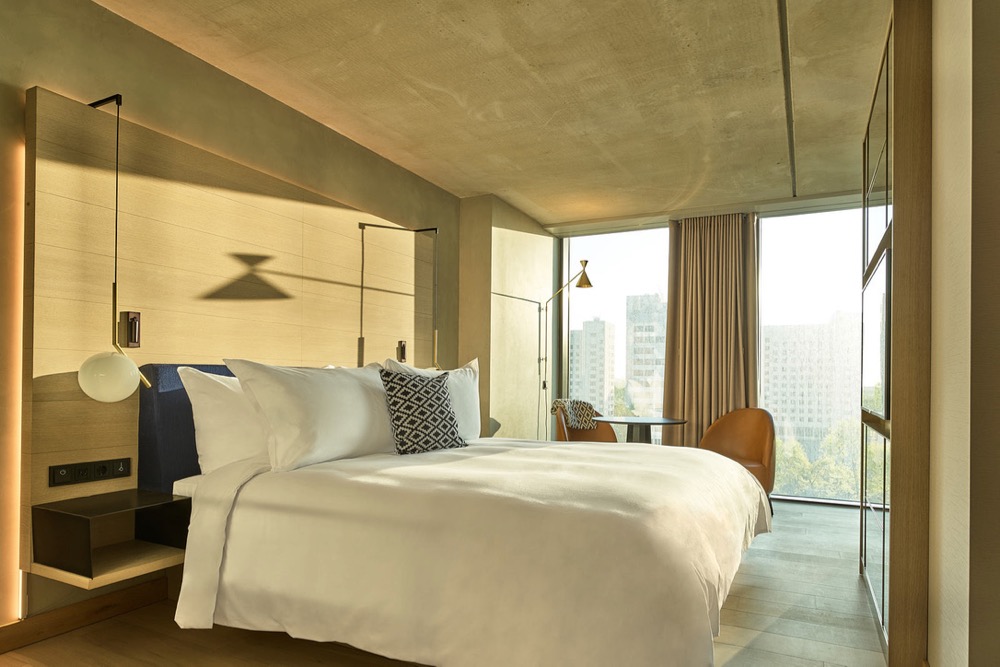 'We want the QO to stand out from other lifestyle destinations. Guests should not have to opt for either luxury or sustainability; we want to show that the two can be perfectly combined. We hope to be a breath of fresh air in the hospitality industry, paving the way for how hotels of the future are built and run,' says Inge van Weert, General Manager, Hotel at the QO.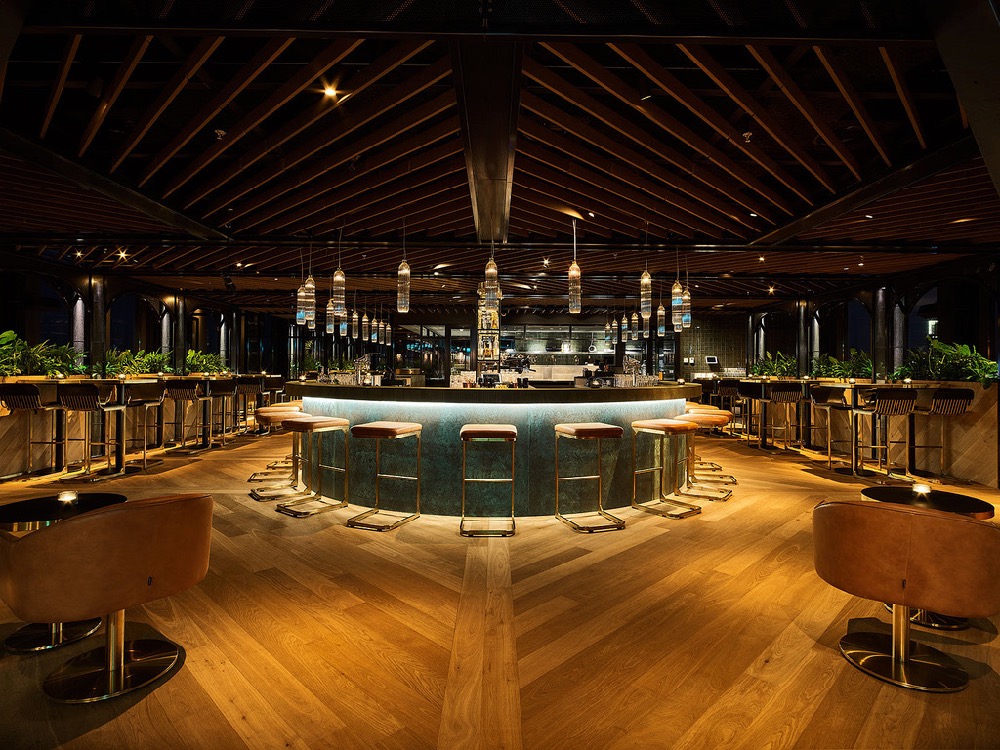 The hotel's hospitality offerings are equally impressive. The Persijn restaurant will offer hotel guests and local visitors innovative Dutch cuisine, whilst Juniper & Kin on the 21st floor will become a hot spot for creative cocktails and small plates with a panoramic view of the city. The sustainability idea continues into these ventures with most of the vegetables, herbs and fruit sourced from the greenhouse on the roof of the building!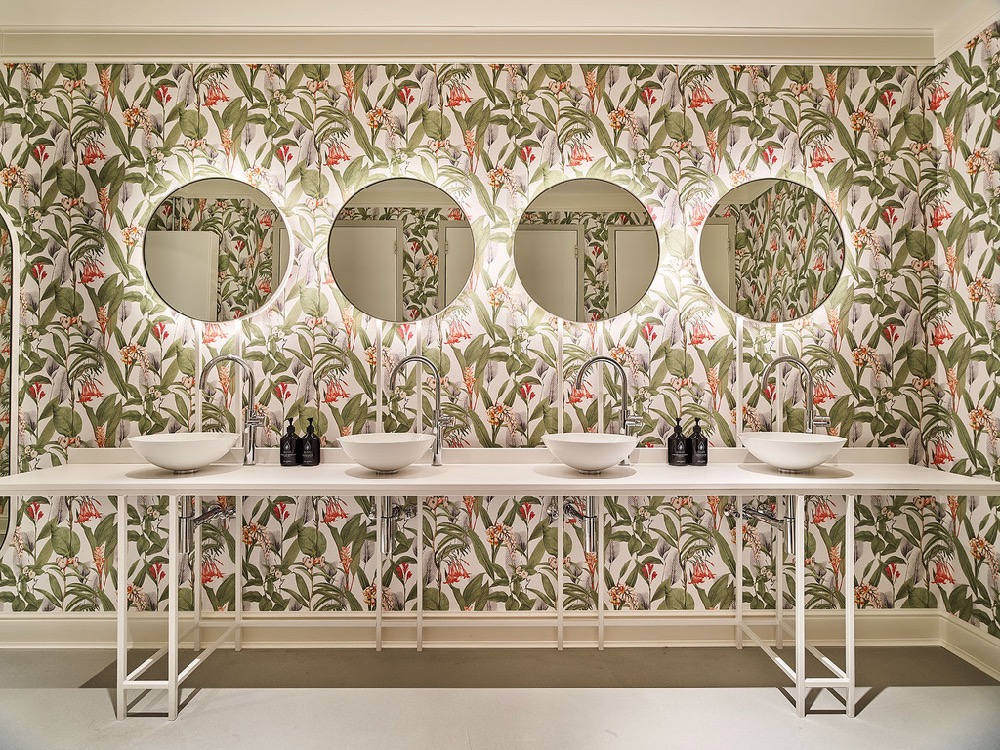 Guests will also get to enjoy some peace and tranquility amidst the bustle of the city at Embody, the holistic wellbeing studio at the hotel. Embody will offer the latest in fitness and wellness trends including a wide range of classes, personal training, small group training, nutritional food options and mindfulness coaching. Embody will be open to locals as well as guests of the hotel.