Ruggable has announced the launch of its new collaboration with recognised artist, illustrator, and model Monica Ahanonu
The Ruggable X Monica Ahanonu collection is a new line of machine-washable rugs created in collaboration with artist, illustrator and model Monica Ahanonu. The collection is designed to break the mould of traditional home decor and create uniquely beautiful spaces full of optimism.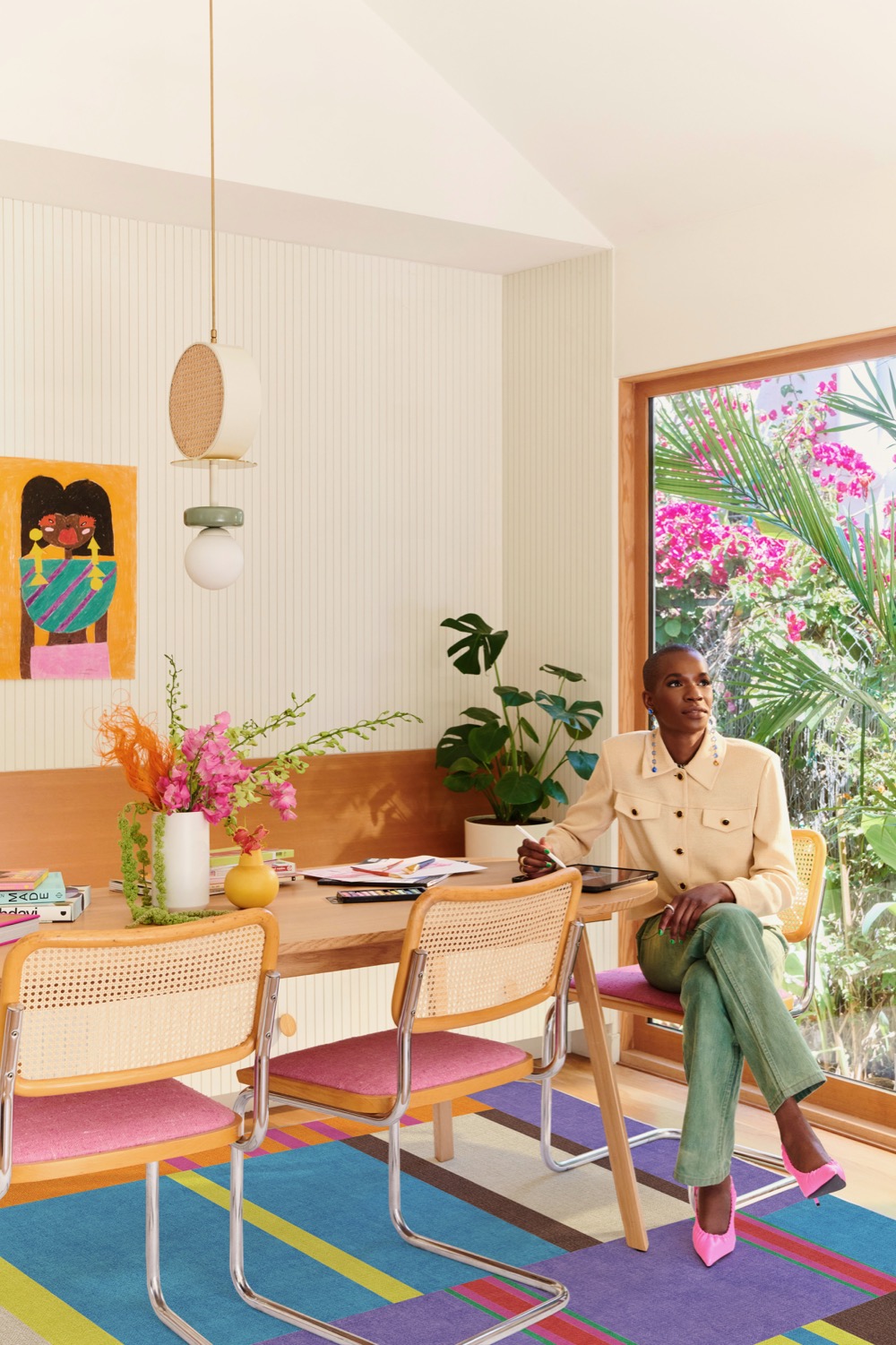 Monica's new collection of accessible, washable designs brings her unique passion and style into your home.
As a leader in the digital space for Black artists, Monica's art shines the limelight on diverse cultures, encouraging inclusivity and equality, This collaboration pushes the limits of what is possible in design and styling, with a focus on optimism, light, and energy.
What is the inspiration behind your collection?
My inspiration was thinking about colour and how it affects your energy throughout the day by having it in your space, The compositions I created for Ruggable as well as my existing work feel like a dance where I've created choreography for the eye to follow.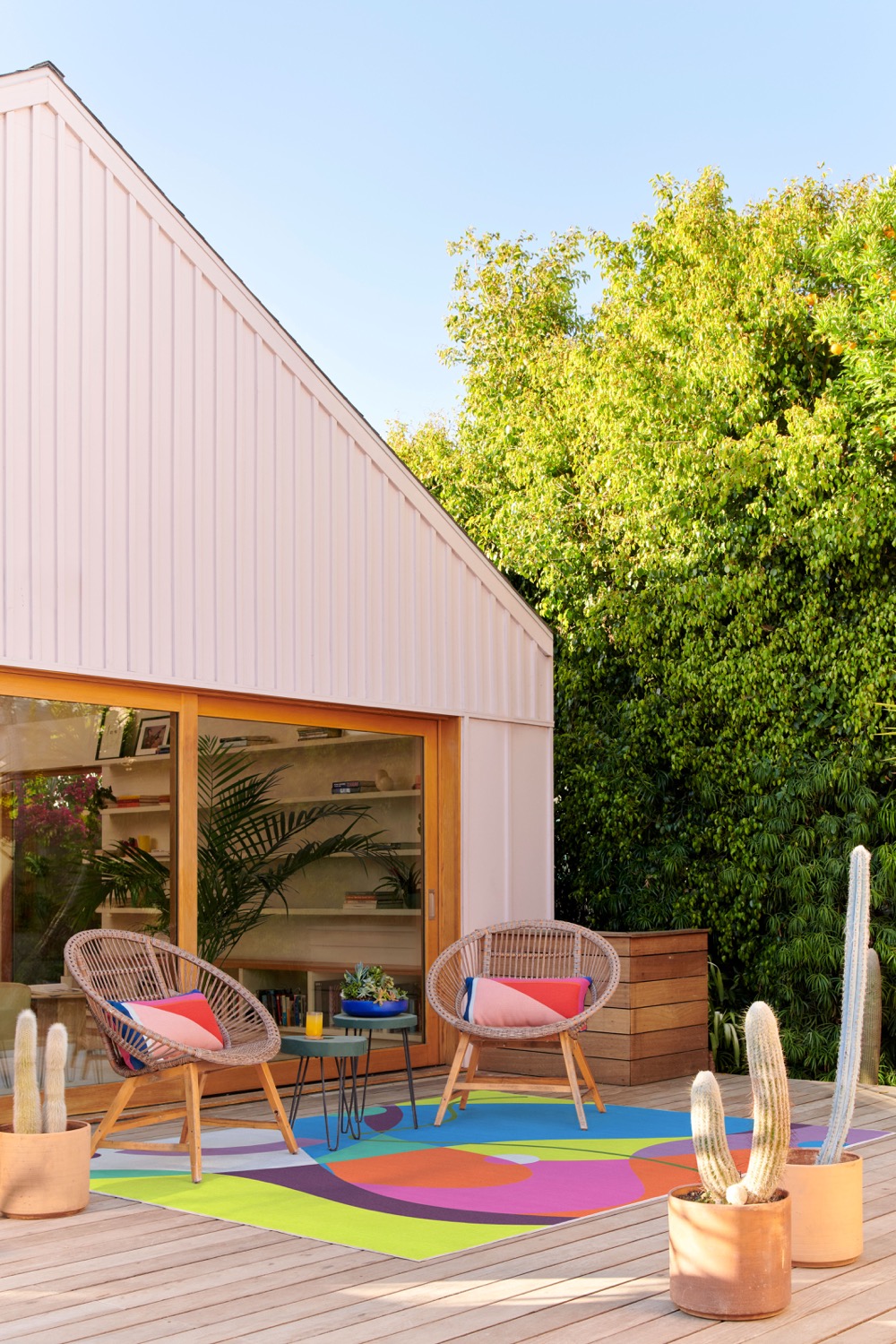 What is the insight behind your belief that "perfection is overrated"
My thought process is that nature is not perfect, what makes things feel alive are their imperfections. For me, the idea that shapes and colour compositions are imperfect gives them more of a story and gives room for the viewer to create their own world around whatever design they choose. In my home, nothing stays perfectly organised.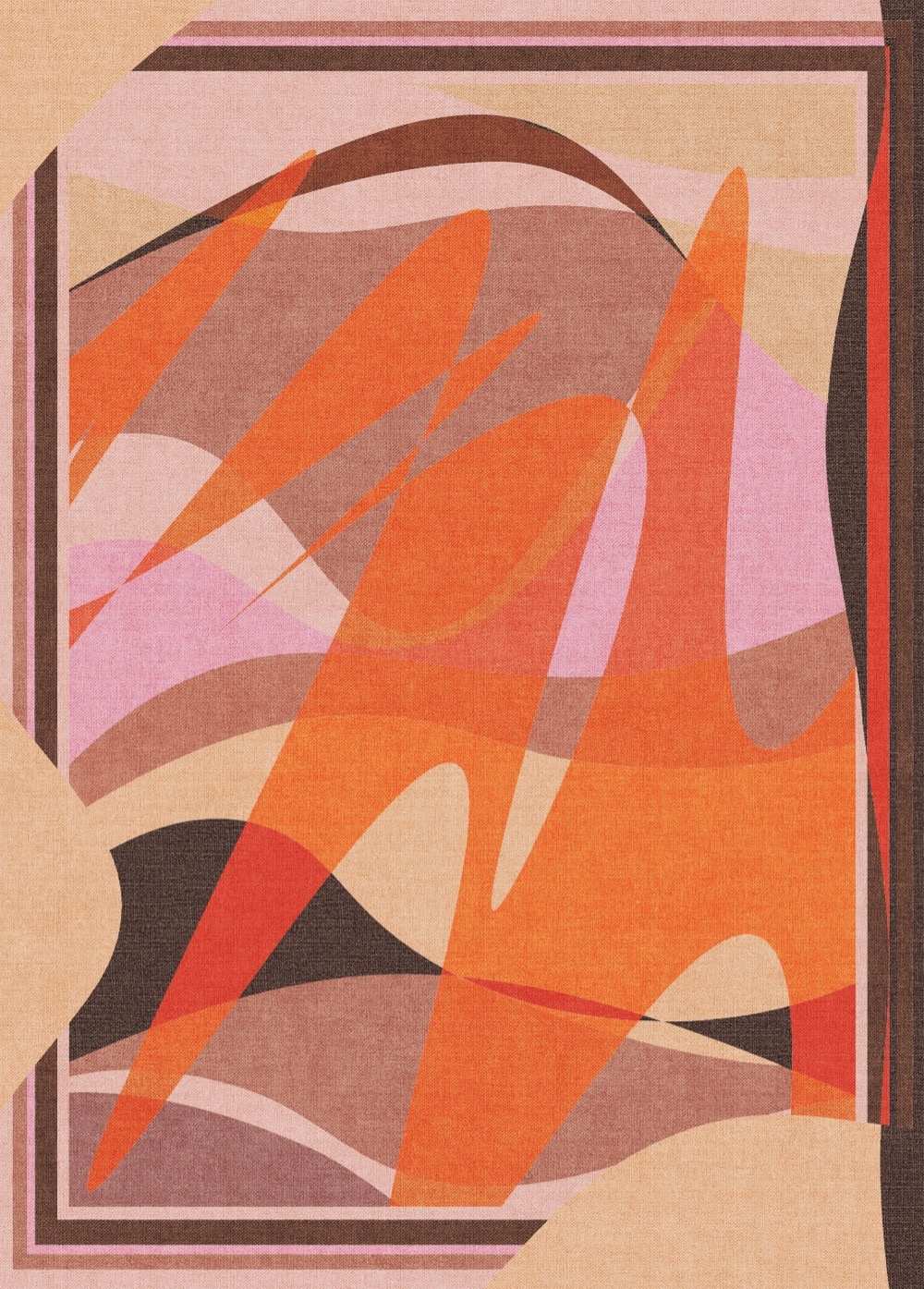 Why did you partner with Ruggable?
I was excited that Ruggable wanted to try something new and explore adding more colour to their products.
What was the design process like?
I looked into the details of things around me, things in nature and colour combinations that I felt would complement a wide variety of spaces and
personalities.
What's your favourite design?
Carrot Sunrise or the Mango Multicolour are my two favourites at the moment.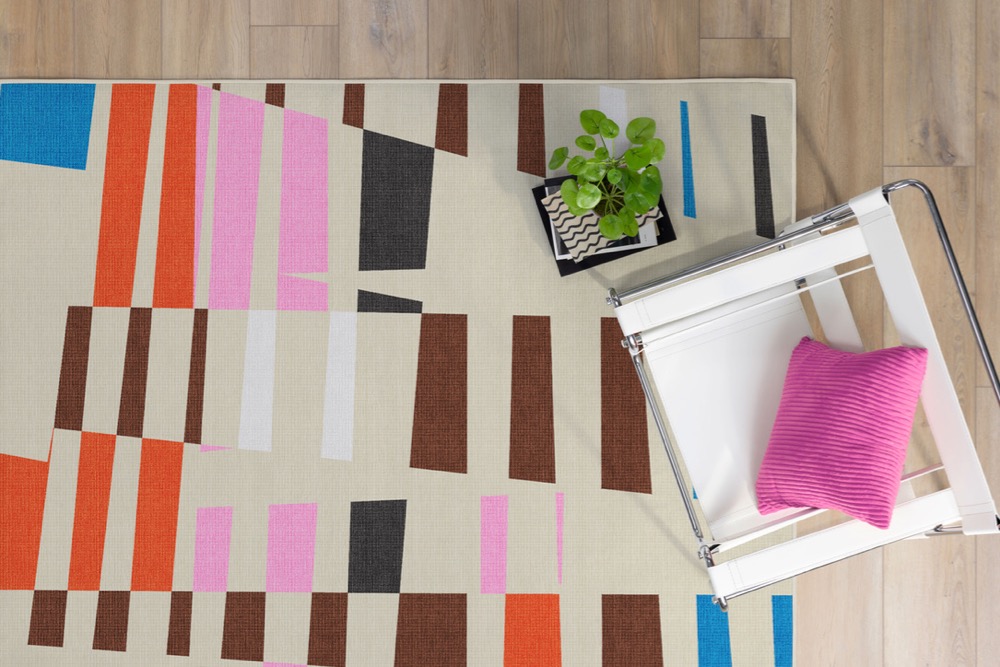 Do you have any tips for consumers for how to style your range in the home?
Start with small pops of colour and slowly incorporate larger ones as you feel comfortable.
The collection ​​is Monica's first venture into the home-design space and includes eight pieces, inclusive of indoor and outdoor rugs. It is now available for purchase here with prices starting at £89.