This renowned Dutch shipyard is a pioneer in the industry, with four decades of experience in the ultra-luxe sector of the market. Based in Oss, Holland – the home of yacht building – each Heesen superyacht uses proven engineering to deliver the kind of speed, style and fuel-efficient cruising that's popular with the wealthy and famous. The brand has built a reputation for innovative boundary-pushing design, superior craftsmanship, the use of advanced tech and deep attention to detail. In recent years, Heesen Yachts has become a leader in sustainable yacht building in particular. Read on for the full lowdown on their super vessels.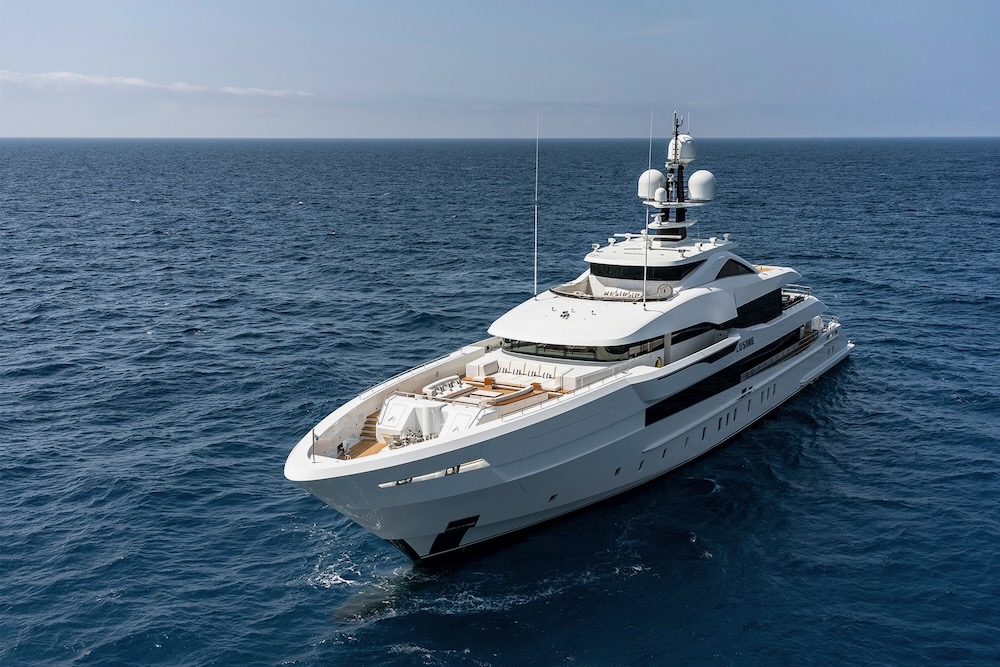 A History Of Heesen
The company was founded in 1978 by Frans Heesen, previously employed in the aluminium industry. It began as a small operation building custom yachts from aluminium which allowed for faster and more efficient construction – and so Heesen Yachts became increasingly respected for their sleek, fast, and efficient vessels. Fast forward to today and Heesen Yachts is widely regarded as one of the most innovative and forward-thinking yacht builders in the world. The company has won numerous awards for its design and engineering and its yachts can be spotted in some of the world's most exclusive marinas.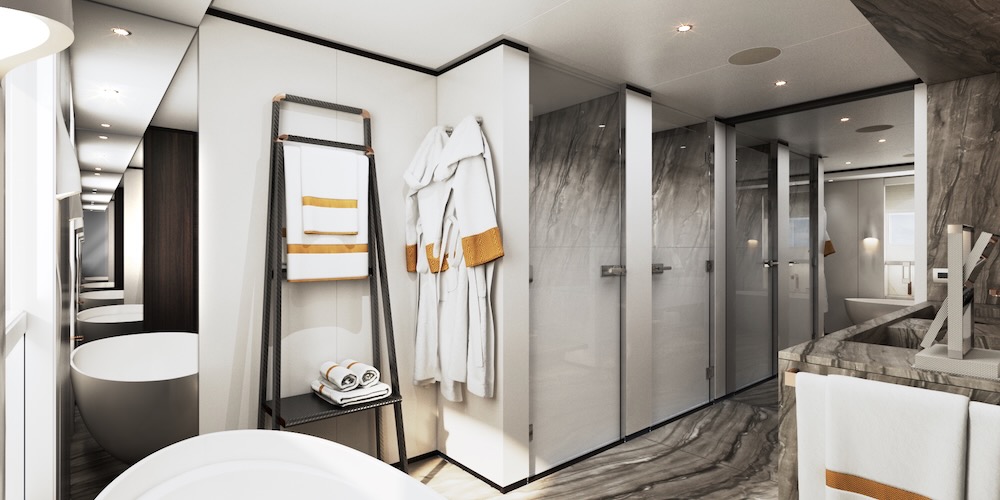 Bluenautech: A Comprehensive Sustainability Programme
Naturally, concern for the natural world is of prime importance to many purchasers and prospective customers planning on navigating the seas. As such, environmental responsibility is at the heart of Heesen's operation. The shipyard has a six-pillar approach to sustainability, borne from a deep love for, and connection with, the ocean.
One of the most innovative design elements is the Heesen Fast Displacement Hull Form (FDHF). Combining high speed with fuel efficiency, results in a yacht that is both fast and eco-friendly. The super lightweight aluminium FDHF design is up to 30% more fuel-efficient than traditional hull designs, reducing the carbon footprint of each yacht.
Hybrid propulsion systems combine traditional diesel engines with electric motors, allowing the yacht to switch between power sources as needed. This not only reduces fuel consumption but also results in a quieter, smoother ride for passengers.
With pleasure yachts spending most of their time at anchor, increasing generator power and HVAC efficiency is key. Heesen uses sustainable power generators and waste heat recovery to reduce total energy consumption.
The environmental impact on ports and marinas is mitigated via smart waste management and electric-powered tenders.
Recycled and alternative materials, such as sustainable woods, are used throughout the designs, both within and without.
The build is aided by 3D printing, electrostatic low-emission paint spraying, waste reduction and recycling to significantly reduce environmental impact.
You Dream It, Heesen Builds It
The design process caters for ultra-bespoke builds, incorporating lavish and outlandish features as you dare imagine. A handcrafted model of the vessel is created before being stringently tested and analysed for safety and performance. The process is so in-depth and thorough, that the shipyard will only undertake a single personalised commission at a time. No matter the spec and personalisation, each vessel promises power, beauty and performance. And you get to choose your level of input; whether it be a few customisations, semi-custom, or a 100% built-to-spec vessel utterly unlike any other.
Series Yachts
These are those yachts within the speculation programme which are fully engineered and therefore available with shorter delivery times than the full-custom models. There are currently three in the pipeline, all of which sleep up to 12 guests. Project Jade goes live in the second quarter of 2024, with a length of 50 metres and a speed of 23 knots. Project Orion is set to be delivered at the start of 2025, also at a length of 50 metres and with a speed of 16.3 knots. Omega Architects and Cristiano Gatto Design have worked on the exteriors and interiors, respectively, of both. Project Venus is due for delivery in the second quarter of 2025. At 55 metres long, it can achieve 15.5 knots and has been designed by Omega Architects and Luca Dini Design & Architecture.
Past Portfolio
But what of the rest of the fleet? There are 60 yachts in total, which include some of the following notable builds.
Ocean Z: This 50-meter motor yacht offers a spacious interior by Reymond Langton Design Ltd. Accommodating up to 10 guests in 5 cabins, Ocean Z boasts a range of impressive amenities, including a beach club and jacuzzi.
Galactica Super Nova: This 70-meter motor yacht is one of Heesen Yachts' largest and most impressive with an exterior profile that is both powerful and elegant. The interior, by Sinot Yacht Architecture & Design, is equally striking, making use of the finest materials and finishes.
Project Cosmos: A whopping 80 meters in length, Project Cosmos is the work of Winch Design, with a range of ultra-luxe innovative features, such as a glass-bottomed swimming pool and a helipad.
MY Lusine. A 60-metre, full-custom, steel FDHF motor yacht, MY Lusine features the eye-catching 'bird's wing' motif to join the main, bridge and sun decks without interrupting the flow of the tinted windows. While able to reach 17.5 knots, the vessel maintains a noise and vibration output well below the required levels, even at full pelt.
A true innovator at the very top of the yachting industry, Heesen Yachts is pushing the boundaries of what's possible with cutting-edge technologies and out-of-the-box design. As the world becomes increasingly focused on sustainability, the brand proves that both ocean-going luxury and ocean-loving eco-friendliness can exist in perfect harmony.