In my opinion luxury travel is as much about the experiences you have, as the places in which you stay. If you find something that makes you take a step back and appreciate the world that little bit more then as far as I am concerned this is as important as where you rest your head for the night.
I am a fairly seasoned explorer of Asia, but one place on my bucket list that I hadn't been to was Chiang Mai. So last weekend I was able to tick it off the list; having the pleasure of visiting Thailand's second biggest city – just to see what all the fuss is about.
Chiang Mai
Found in the north west of Thailand, this is the country's second biggest city after Bangkok. What was once a sleepy capital of the ancient Lamma kingdom has been transformed into a buzzing city, with over 300 temples, easy access to the nearby jungle and a vibrant tourist scene.
The city is fairly compact being made up on an interior ancient city with parts of the original wall still visible and an exterior part to the city which sprawls out to meet the motorway ring road around it. Unlike Bangkok you can easily navigate the city by foot with the occasional need for a taxi.
Because Chiang Mai is in the jungles of Thailand you are just a stone's throw from this more natural habitat, so there are many tours and wildlife sanctuaries only minutes from the city.
What Did We Do?
I'm slightly embarrassed to say that – whist we had access to the jungle at our fingertips with so many different activity options we happily settled just to relax and explore the city as much as we could. I am a bit of photography geek and since Chiang Mai offers so many photo opportunities you really don't have a chance to put your camera down.
There are a lot of temples in the city but one I would absolutely recommend taking the time to visit is Wat Phrathat Doi Suthep (or just Doi Suthep), which is located 15km from Chiang Mai up in the mountains. You can take a tour, but we organised a taxi to take us there, wait and bring us back. This is a temple to beat all temples in Thailand, virtually all the interior is painted in gold and even if you are not Buddhist you can appreciate the spiritual feel of the place.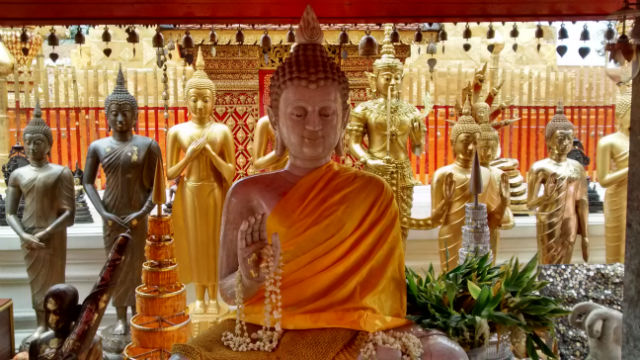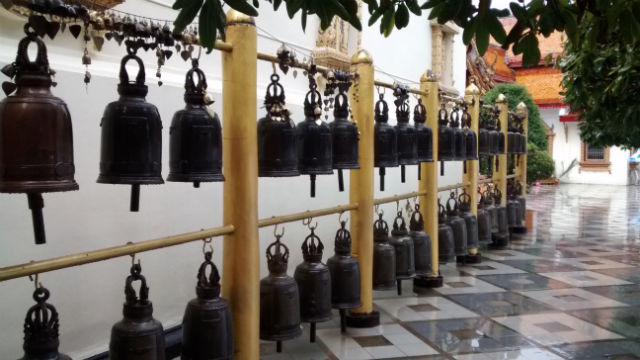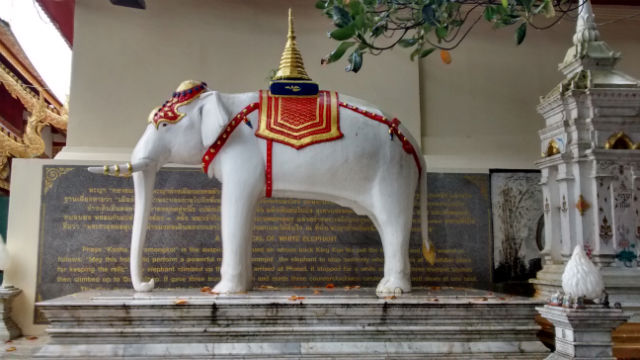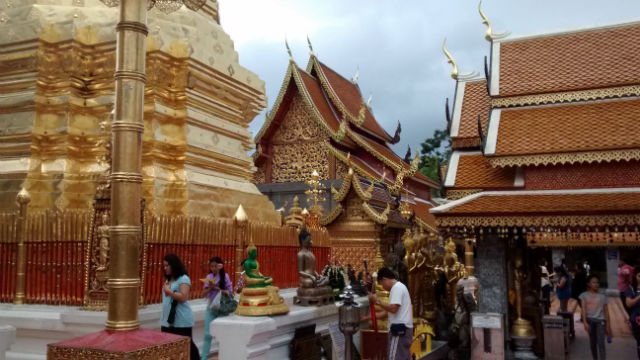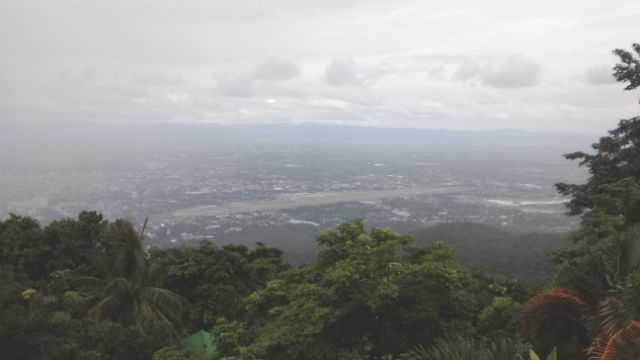 There are hundreds more temples scattered across both the inside and the exterior of the city wall. We spent a couple of afternoons visiting a number of them and they are all slightly different and fascinating places to see.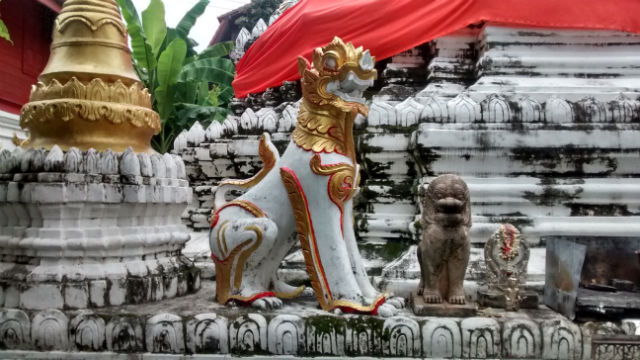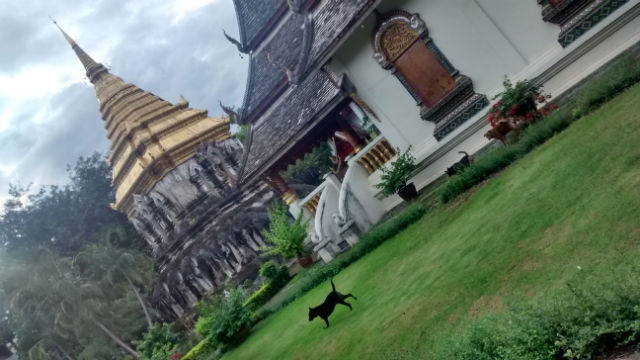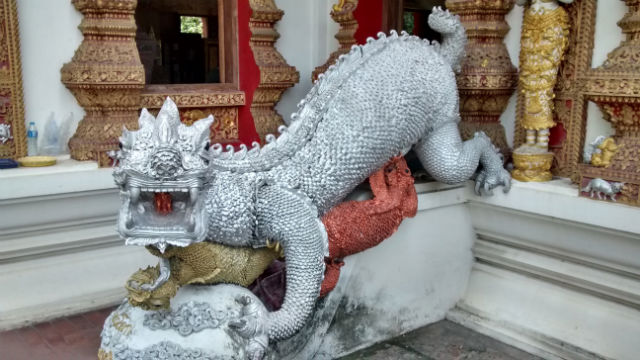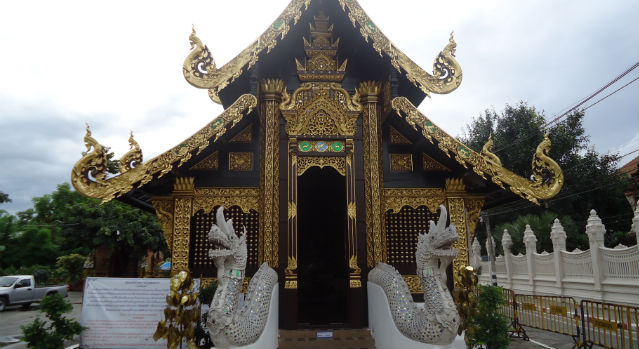 If you like local crafts then the night bazaar is well worth a visit. The market is huge and the selection of products vast. I loved the buzz of it and being a night market the cool temperature means you can enjoy walking around it without the heat.
Respect The Environment
It is important to note that a significant amount of the entertainment/activities in Chiang Mai revolve around animal conservation (Elephants and Monkeys). If you are going to go to one of the elephant sanctuaries please do visit only the ones that have good reviews online as they are not all to the same high welfare standard and some capitalise on tourist naivety.
One sanctuary that I can recommend is www.pataraelephantfarm.com
When to Go
Located at a higher altitude and set in the forest Chiang Mai offers visitors a slightly less aggressive heat to southern Thailand in the cooler months of the year, which are December and February, but temperatures soar back up in March to May – so choose your time to visit wisely.
If you like a city to be jumping then head during the annual Songkran festival when thousands of visitors come to celebrate the new year and get very very wet!
Where We Stayed
We organised our own accommodation and stayed for two nights at the 5 star Centara Khum Phaya hotel on the outskirts of the city, which is a beautiful oasis of calm, set around a large pool which you can swim out of your villa door straight into which I loved.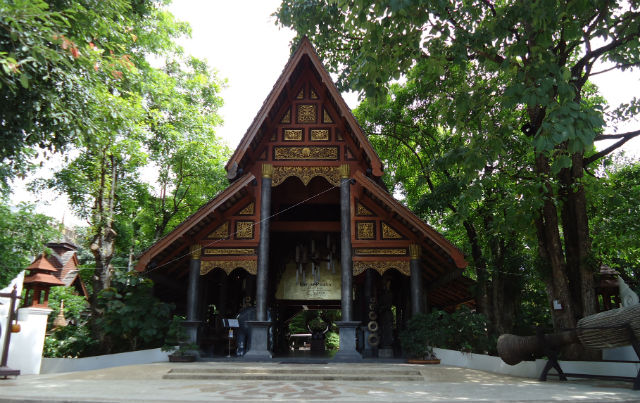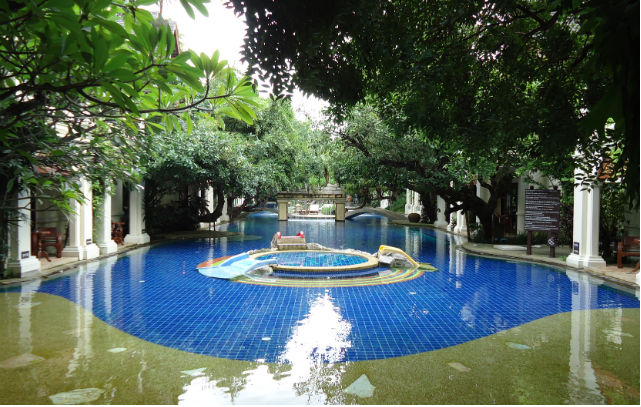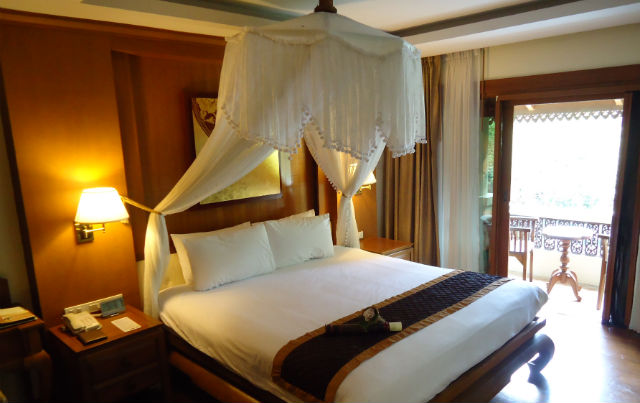 If you are looking for a tailored package to Chiang Mai we recommend using Turquoise Holidays who have luxury holiday packages to Chiang Mai from the UK. Or if you want to book your own accommodation and itinerary there are plenty of luxury and boutique hotels in and around the city.
Getting There and Transport
We flew with Bangkok Airways from Suvarnabhumi International Airport – flights take around one hour. Thai Airways, Nok Air and Air Asia also fly from Bangkok to Chiang Mai.
You can also get to Chiang Mai by train from Bangkok – around 10 hours and by bus – 8 hours.
Within Chiang Mai there are plenty of transport options, whilst a compact city, which you can walk about, some of the distances can stack up in the heat so you may need to use taxis. Taxi drivers will try and overinflate prices; within the city I would pay no more than 100 Bt for a journey and if you are going to the outskirts of the city (our hotel was outside the ring road) then 150 Bt seemed to be the going rate.