Few names are as synonymous with opulence as Versailles. While this may be due to the legendary palace (a World Heritage Site) within its boundary, the city itself is home to some magnificent hotels. As well as having been a place of royal residence, Versailles used to be a governmental seat and the area itself is also a national landmark; its design was the inspiration for international cities like London, St Petersburg and Washington. You'll find many points of interest in the vicinity, such as the country's widest avenue, an equestrian academy, vintage coach museum and many colourful markets. And it's all only 10 miles from the French capital. 
Airelles Château de Versailles, Le Grand Contrôle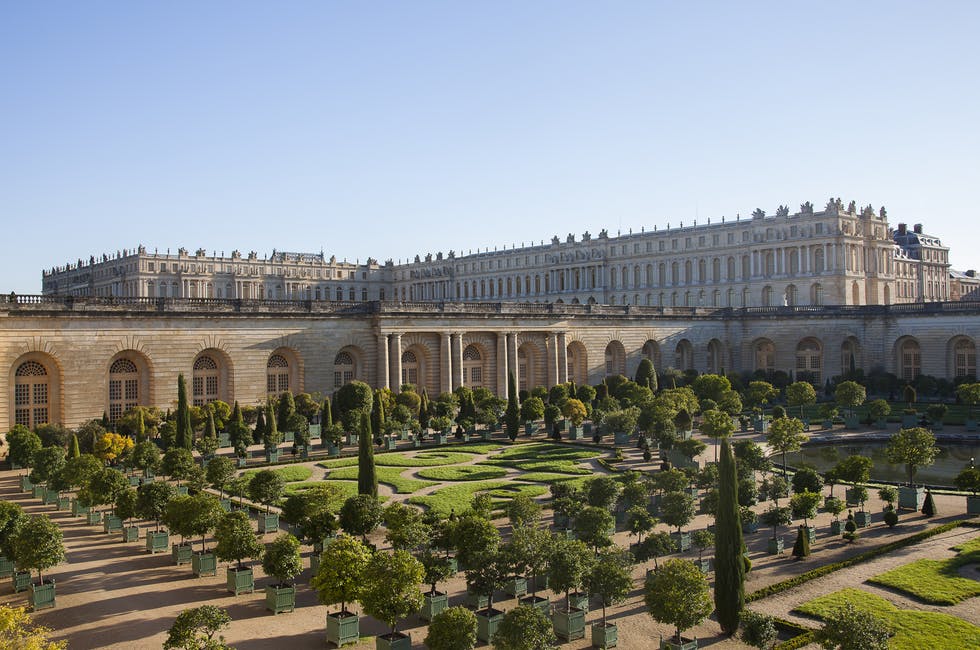 The first hotel to be located within the Palace grounds, Le Grand Contrôle was built by Louis XIV's architect of choice in 1681. Now it has 14 rooms and suites, enabling guests to sleep in a confine once reserved solely for royalty and their courtiers. An extension of the palace's south wing, it provides a unique experience – step inside and you'll feel as if you've stepped back in time to the 17th century. Period antiques, candle effect lighting, wall hangings and pastel pallets recreate an Antoinette era. But there are exciting new additions too, including Alain Ducasse's own restaurant, the Valmont spa and an indoor pool. 
Waldorf Astoria Versailles – Trianon Palace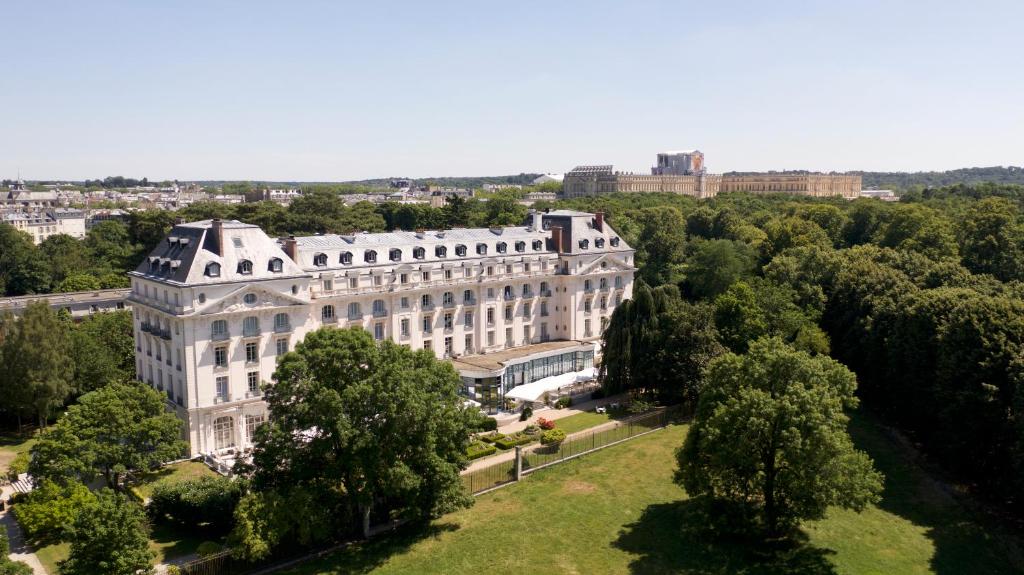 Found between the Garden of Versailles and the Grand Triano, the neoclassical Trianon Palace was built at the turn of the 20th century. An enormous Guerlain Spa surrounded by mature gardens is a highlight here, along with celebrity chef Gordon Ramsay's own Michelin starred fine dining restaurant proffering views over the palace. 199 guest rooms are decorated in harmony with the hotel's grand environs, adding in some contemporary styling. Onsite leisure amenities include two tennis courts, a large Grecian-inspired indoor pool, hammam, a relaxed brasserie and a bar. Family and pet-friendly rooms are available at this Waldorf Astoria owned property.