These urban areas are found on Hong Kong's northern shore. Wan Chai was once notorious as the red light district, but has since become a lively hub attracting younger visitors with its fascinating architecture, great restaurants, vibrant nightlife and hidden gem shops. Causeway Bay is also a go-to neighbourhood for shopping, with many stores open till midnight and a large market. It's here you'll find the city's Happy Valley Racecourse and answer to Times Square. If you want to be right in the throng of Hong Kong, book a room in Wan Chai or Causeway Bay.
St Regis Hong Kong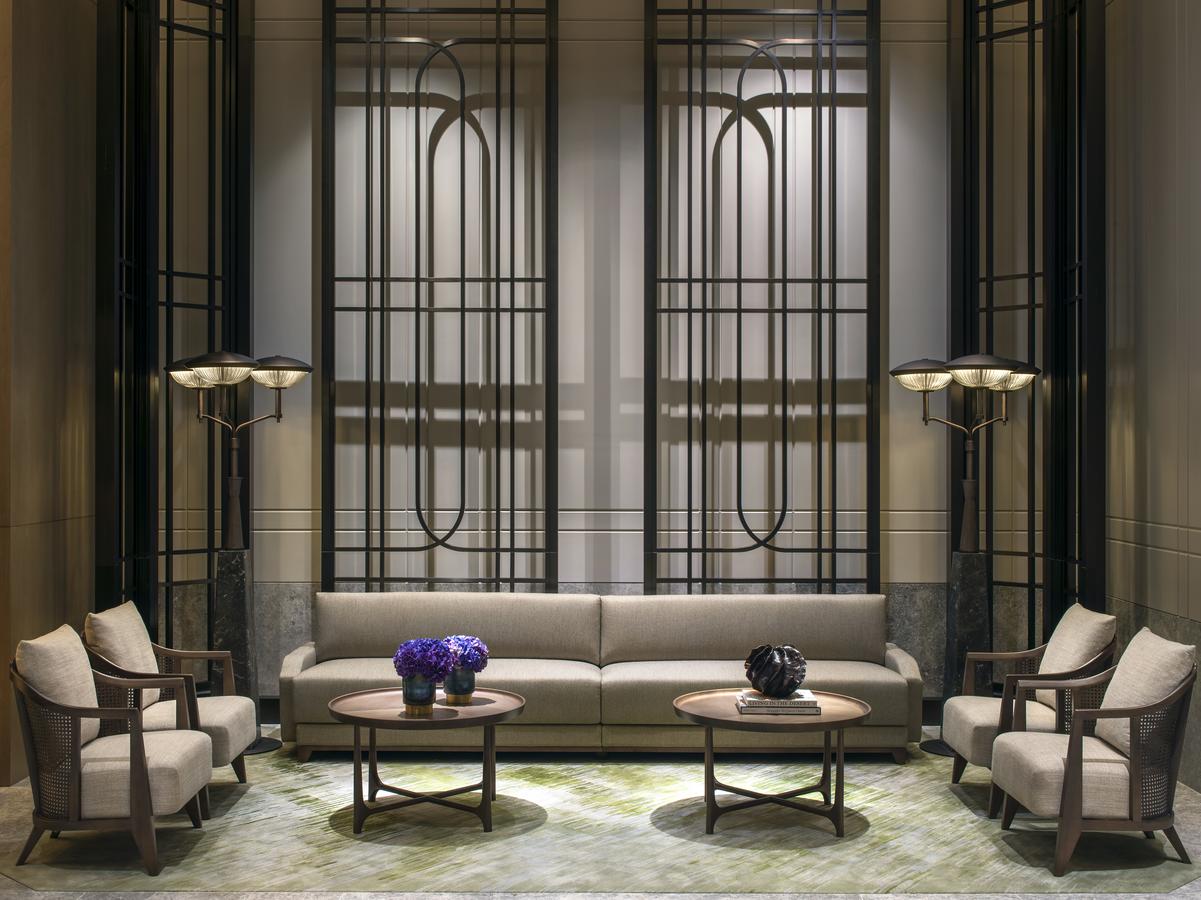 The next Marriot hotel on our list is found in Wan Chai and caused a stir with its grand unveiling in 2019. With lashings of marble, muted tones, vintage deco lamps and high ceilinged lobbies, there's a distinct sanctuary vibe about the 129 roomed St Regis. By night, you can swim under the stars, dine to the sound of jazz musicians, feast on French cuisine from chef Olivier Elzer, or try chef Hung Chi-Kwong's Cantonese plates. An outdoor terrace with calming water feature offers further feelings of tranquillity, contrasting the bustle on its doorstep. And be sure to try its own take on a Bloody Mary, the Canto Mary, crafted with tangerine peel and whisky (or one of the bar's 800 wines and 100 champagnes).
The Upper House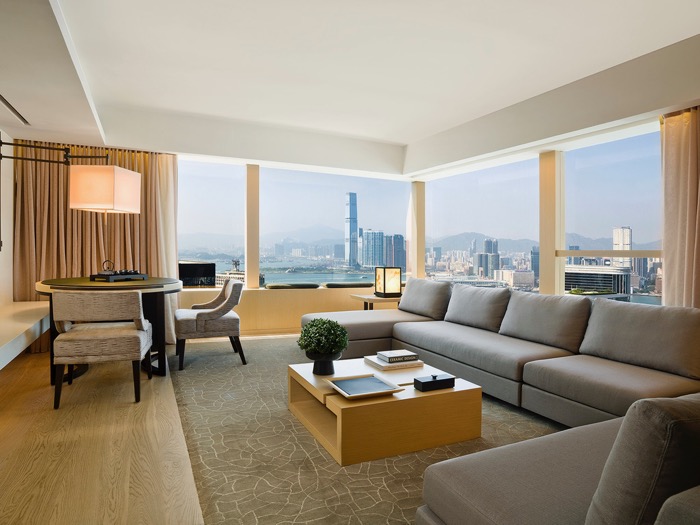 Boasting beautiful interiors and cutting edge style from top Asian designer Andre Fu, the mountain and harbour views here are to die for. Found on Pacific Place above a glitzy mall, there are 117 rooms and suites, decorated in a warming, soothing style with bamboo, limestone and woollen textiles. There's an eco-friendly vibe with hybrid hire cars for hire, paperless checkouts and organic food. The in-house restaurant, Café Gray Deluxe is renowned, as is its chic adjacent bar, popular with well-heeled business people.