20 Princes Street might be relatively young in age – launching in just 2013, but in its few years of existence it has built up an extremely positive reputation within the Edinburgh food and drink scene, mention it's name is and it is always met with nods of approval, having yet to experience the restaurant ourselves TLE went along last Friday night to find out what all the fuss is about.
Background & Concept
No surprises in guessing its location the clue is in the name – 20 Princes street is diagonally across from the Balmoral in what was the former Royal British Hotel's Victorian ballroom.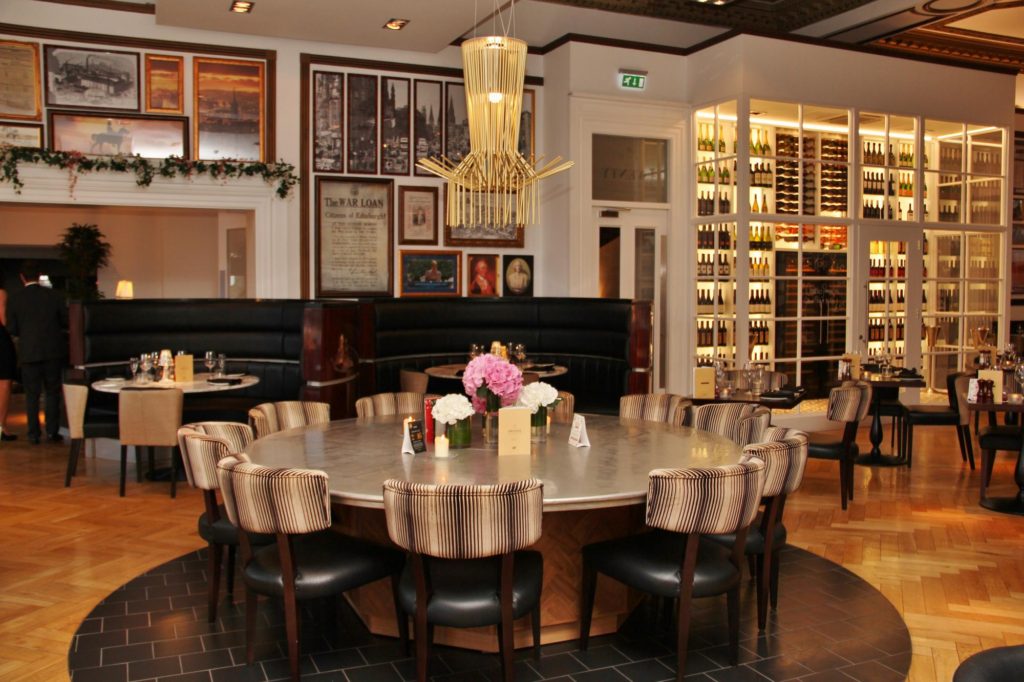 Mixing old with new the restaurant retains the building's original Victorian features – triple high ceilings, wooden cornicing and gigantic bay windows whisk you back to a bygone era, whilst the contemporary finishes like walnut booths  and white marble tables sit in complete harmony within the space.
Like a theatre stage the restaurants bay windows provide uninterrupted views out across Princes Street Gardens and many of the tables and chairs are positioned to take advantage of this impressive vista.
The restaurant was buzzing and alive with chatter and laughter when we were in – with customers enjoying pre-dinner drinks in the restaurants adjoining gin bar Juniper and all tables in the main dining area full. We were guided to one of the walnut booths, which when sat down was amazingly cosy and quiet, perfect for an evening of eating and discussion. Service is in line with the look and feel of the space – a touch of 'old school' style staff glide around the space serving wine, delivering meals and topping up water glasses with just the right amount of friendliness.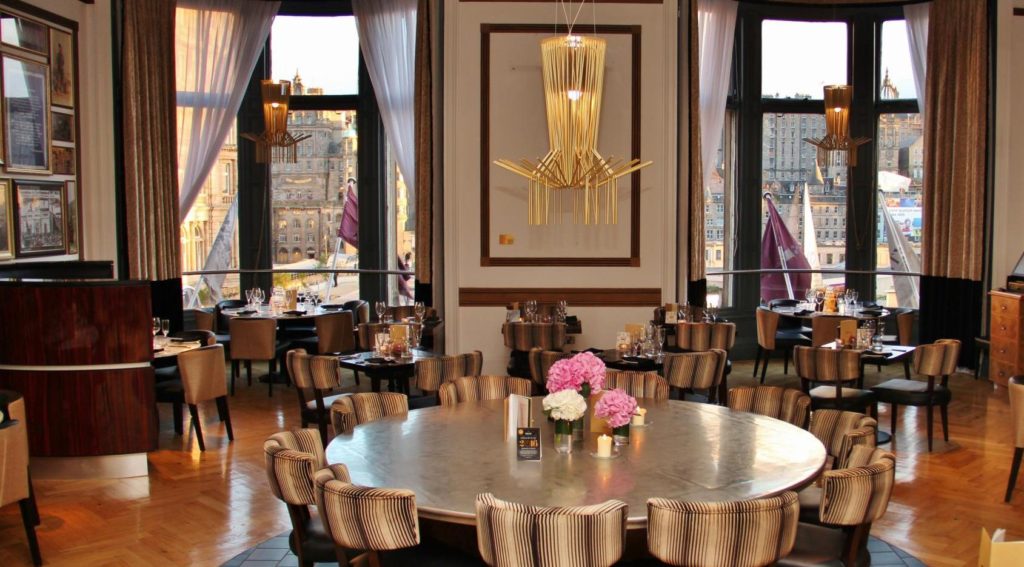 The Menu
Executive Head Chef Tony Sarton has created a menu which is built around the finest of Scottish meats and fish ingredients on offer – like their grass fed Lothian and Borders cattle, Perthshire venison and whole Scottish lobsters this is seriously high quality ingredients. The menu is laid out in the form of a novel whcih is fun and playful and guides you through what is available. Signature dishes are their steaks cooked on a Josper grill (not many places have a Josper as they are hugely expensive) but steaks cooked on them have a melt in the mouth smokey taste from the charcoal. As well as a good array of seafood and fish and a few creative vegetarian options there is a well balanced menu – and something for most tastes and palates.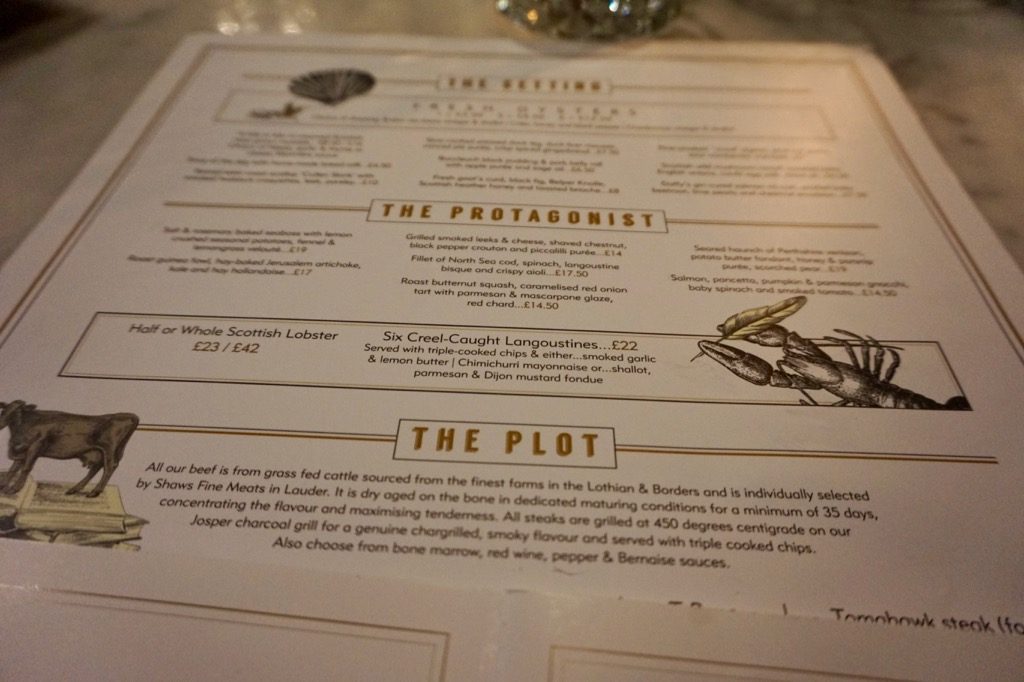 Wine and Drinks
Now the one surprising thing about the wine menu is that it is incredibly good value – given the quality and finish of the restaurant I was not expecting bottles starting from £17.50 a bargain! We opted for the Paco and Lola Alberino priced at £35 – Alberino is a Spanish grape grown in Galicia and ask any Spanish person and it gets the thumbs up!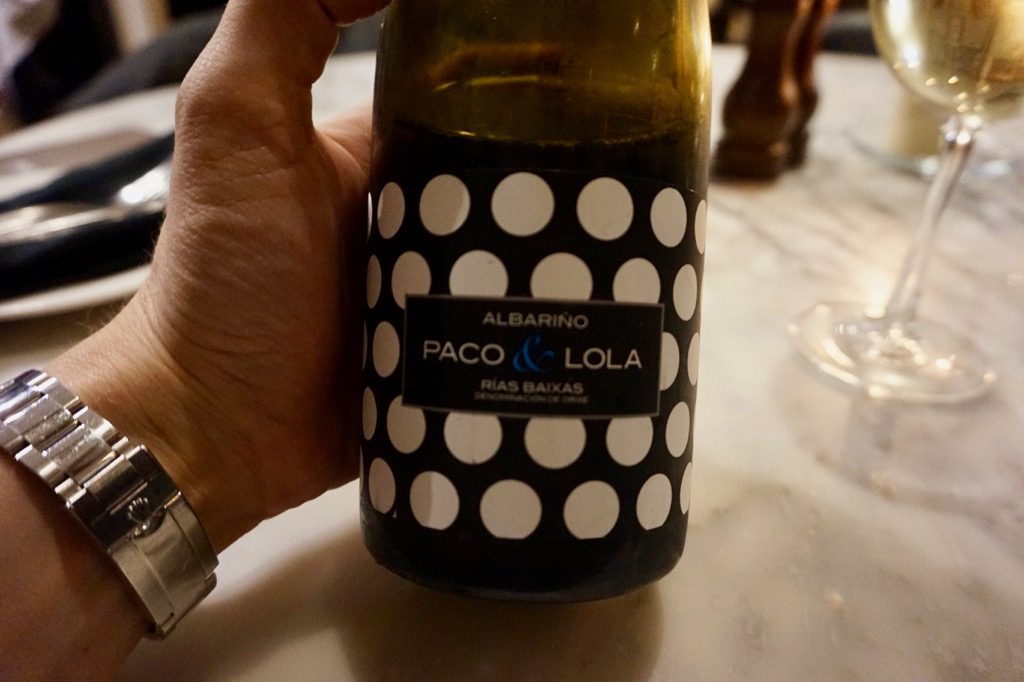 Having a cocktail bar attached to the restaurant which you can visit for a drink (you don't need to be dining), means they have a vast array of cocktails on offer and since the restaurant doesn't take it self too seriously – cocktails are split into areas of Edinburgh – Opt for a Moet and Chandon champagne with watermelon and mint ice from the Royal Mile collection. A Banana Split – Stolly Vanilla Vodka, Creme De Banana, Double Cream and Coconut foam from the 'East End' and a Dictator from the Old Town collection.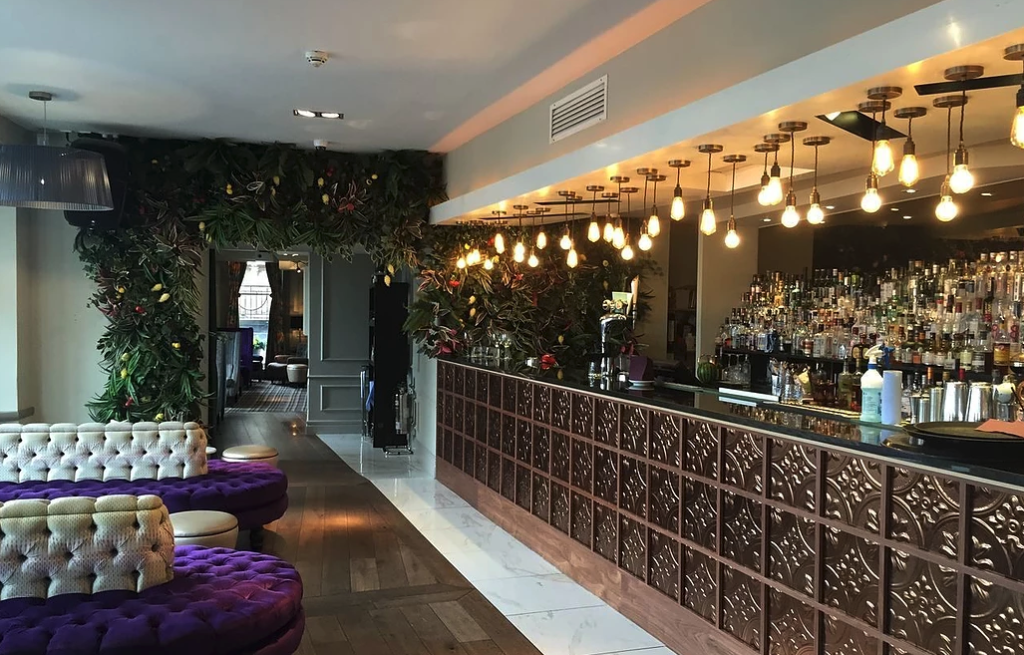 The Food &
 

Drink

Now the important part – the food. We started with a surprise Amuse Bouche to start things off, which was an incredibly tasty cubes of haddock that had been infused with mango and finished with salad onions.

Amuse Bouche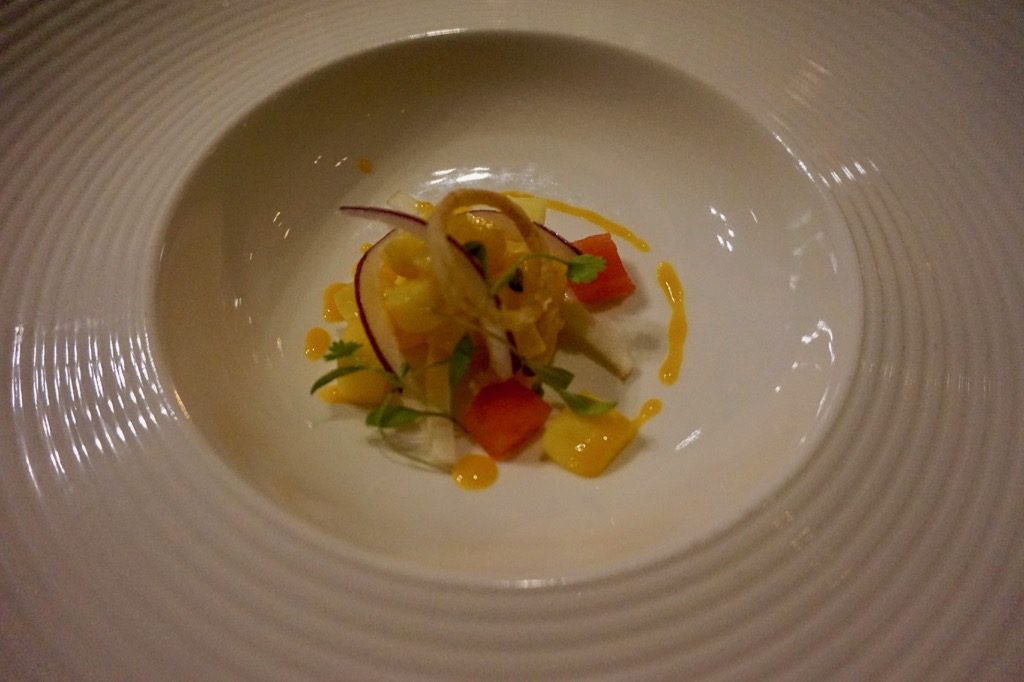 The Setting – Starters 
For starters we went for the vegetarian option – which was a fresh goat's curd, figs, honey and toasted brioche. Simple but the flavours work so well together and we also had the Daffy's gin-cured Salmon mi-cuit, pickled baby beetroot, lime pearls and chestnut emulsion. Again a simple dish that worked well with the combined flavours of the cooked salmon and vegetables.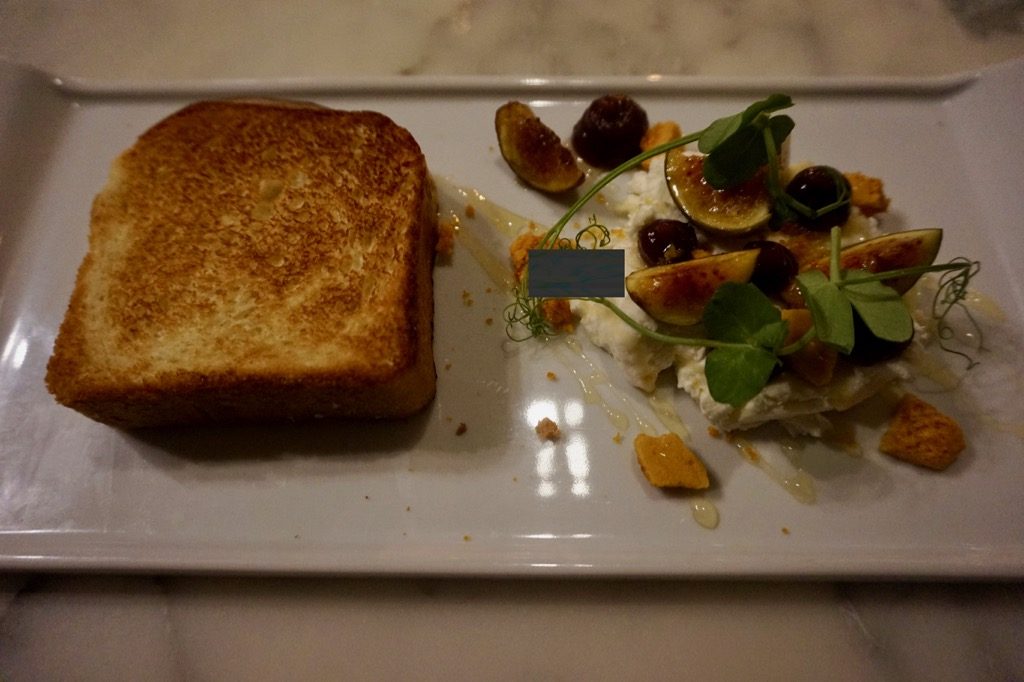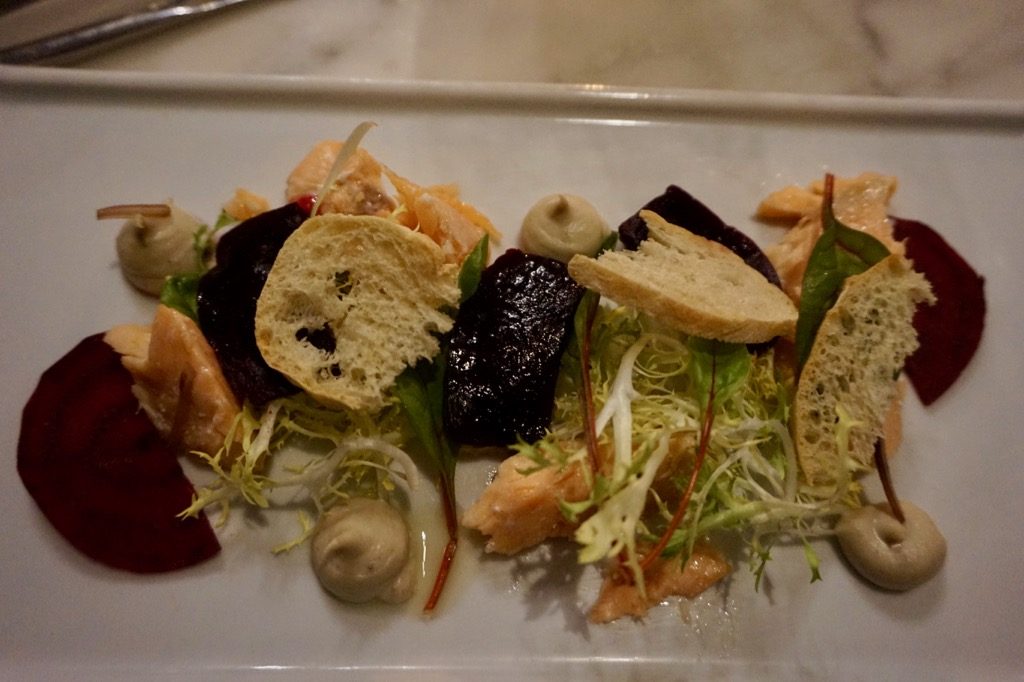 The Protagonist – Mains
For main we had the Grilled smoked leeks and cheese, shaved chestnut, black pepper crouton and piccalilli puree, it comes with a wide of new potatoes, which you will probably need with it. But the dish was full of flavour and I really enjoyed it. But really what everyone comes here for is the steak. – We opted for 8oz Fillet with bernaise sauce which is served in an unfussy way – fillet steak (which we had blue and came out as requested), bernaise sauce in a pot for dipping a salad and chips. Simple presentation but absolutely incredible to eat.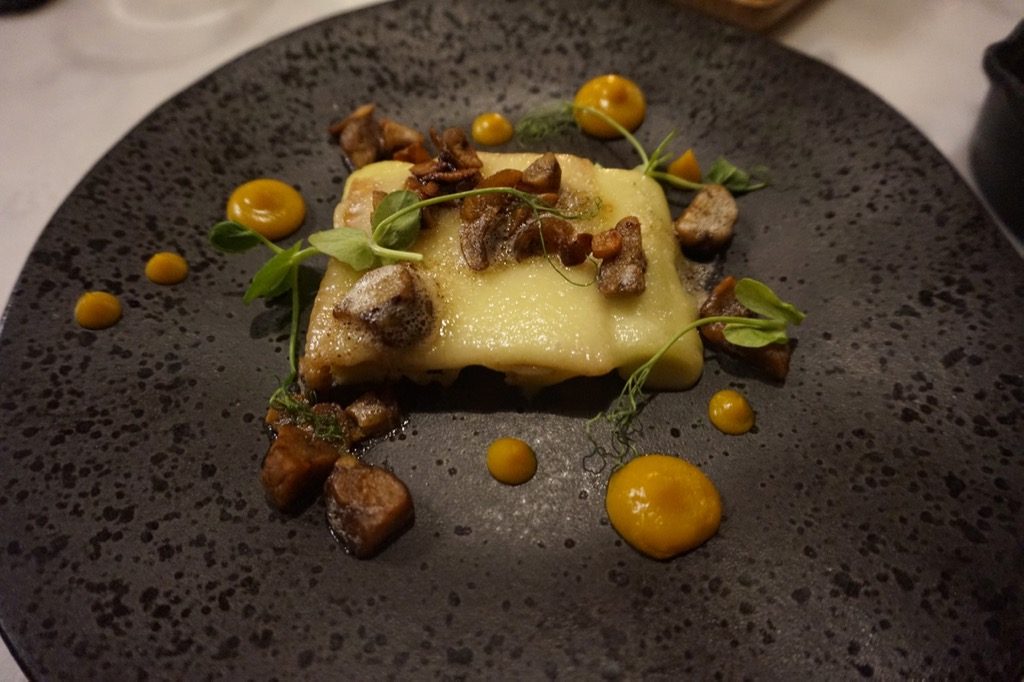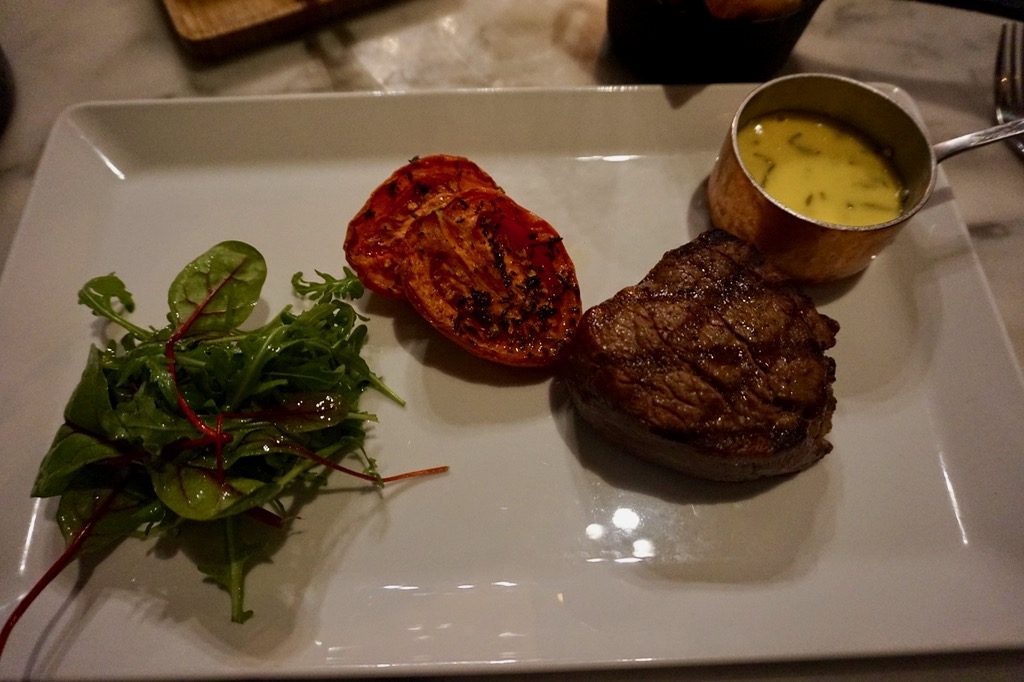 Who cannot resist a Side of Mac and cheese, which comes in it's own little pan beautifully crispy on top and indulgently rich once you dig into it.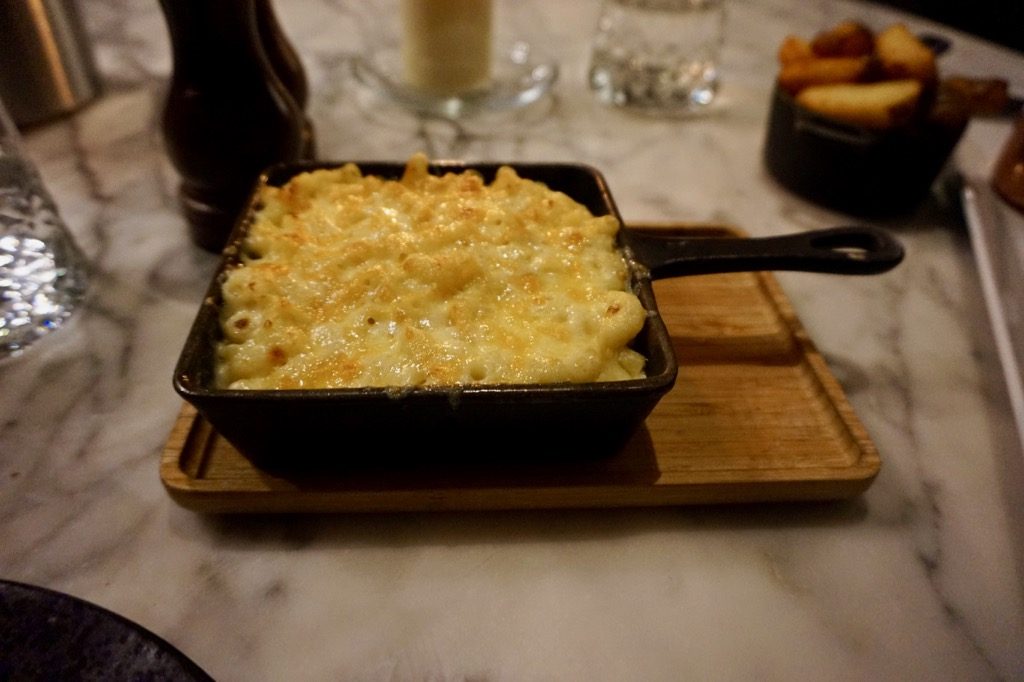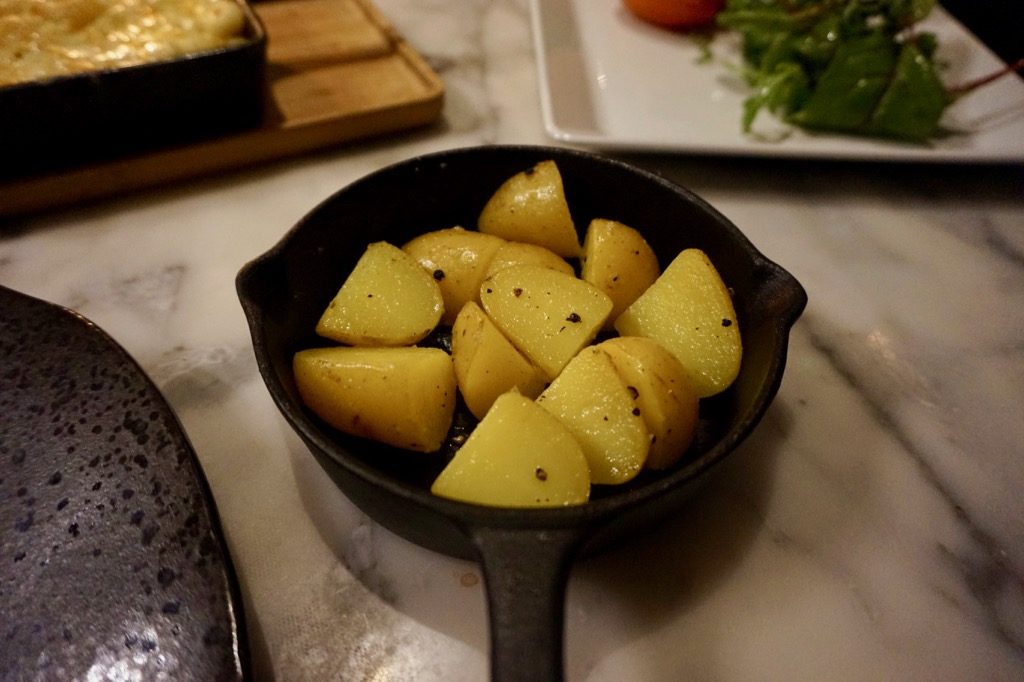 The Conclusion – Dessert
As we were eating out main course we could see table after table presented with a dessert bubbling with ice and set alight and we thought – that's the dessert we want. Turns out it was the 'Fire and Ice' part Banoffee pie part baked Alaska, the dry ice beneath the dish represented the ice and the dessert is sprayed with brandy and set alight. Quite the party piece. We paired it up with their Dark Chocolate & Cointreau Tart again a good choice for a dessert option.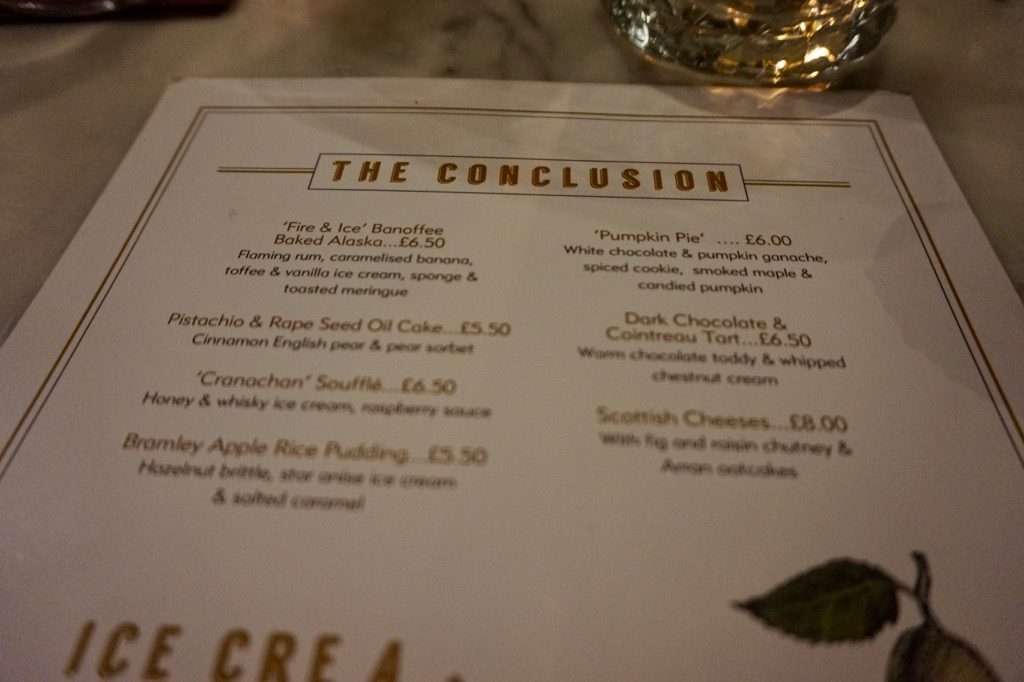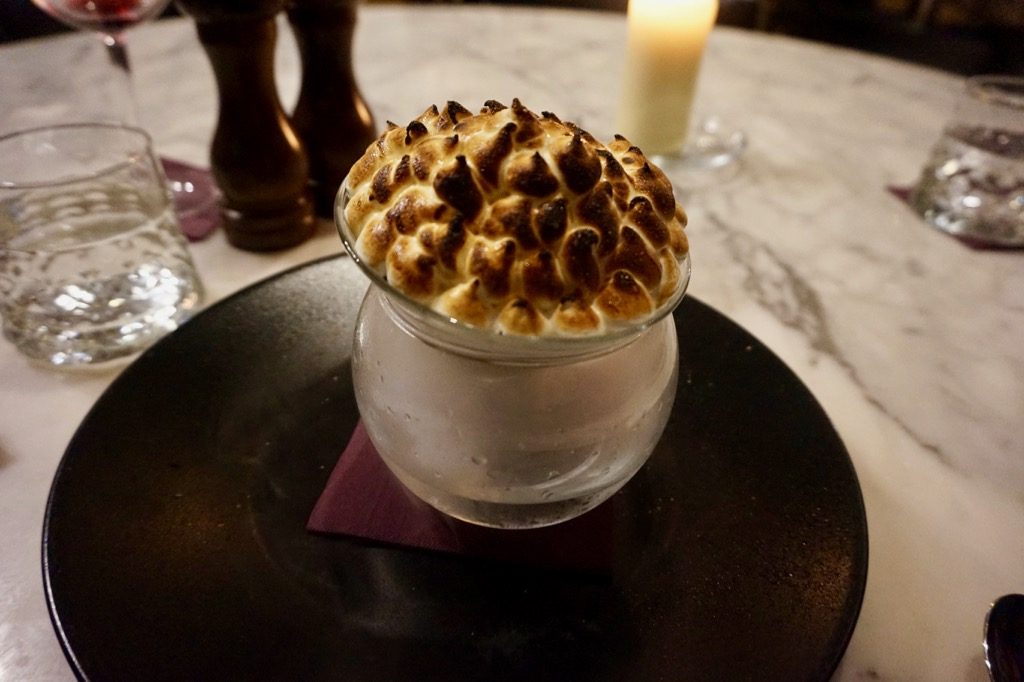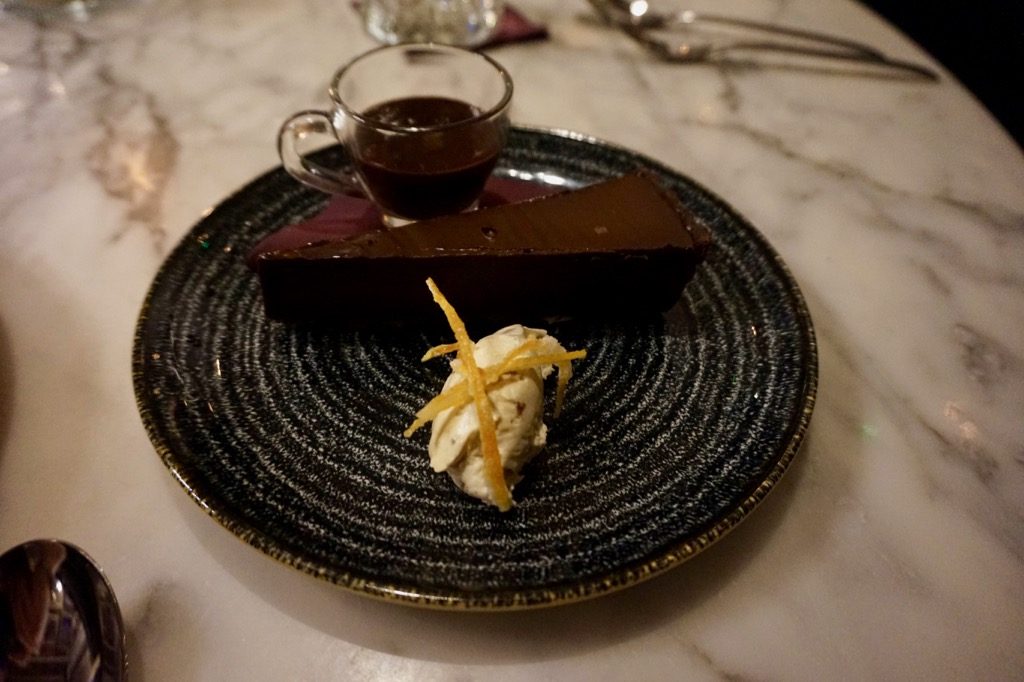 The Finances and Details
20 Princes Street and Juniper bar are both winners for me and I couldn't find fault in any of the experience. A 3 course meal with wine (depending on whether you have steak or not) will cost around £125 plus tip for two. And with the the rest of the building having just opened as Hotel Indigo Edinburgh – Princes Street, why not make make a whole night of it!
Address: 20 Princes Street, Edinburgh EH2 2AN
Web: www.twentyprincesstreet.co.uk