Cape Town is the most popular destination in South Africa, and with good reason! South Africa's second-largest city is sandwiched between the crystal blue Atlantic Ocean and the sublime Table Mountain National Park, offering both beautiful beaches and lush countryside. Those more into the city life can enjoy great bars and restaurants, shopping and nightlife. If leisure is your thing, Cape Town's reputation ensures you a fun time. When visiting Cape Town, it's crucial to make sure you find the hotel that makes your stay as enjoyable as it can be. Luckily, Cape Town offers a range of excellent, well located, luxurious hotels for the refined traveller.
Labotessa
Labotessa, opened in Cape Town in 2019 and has firmly positioned itself as one of the region's leading boutique hotels. The hotel comprises just eight suites, and perfectly encapsulates European charm. Guests are presented with an elegant blend of its 17th Century heritage along with sleek modern design showcased in large open plan living spaces whilst impeccable service and exceptional attention to detail form part of the hotel's many finest attributes. Labotessa is also home to the largest Presidential Suite in the city, which spans 310 square metres and delivers unrivalled views of the historic setting and mountain backdrop. Located in Church Square, adjacent to the historic Groote Kerk, the oldest Christian church in South Africa, the hotel offers easy access to Cape Town's endless attractions and hotspots; including the city's creative bars and restaurants, the vibrant V&A Waterfront, the extraordinary cultural attractions including Iziko South African Museum and Zeitz MOCAA (Museum of Contemporary Art Africa), and the famous African sunsets at the city's beaches.
Taj Cape Town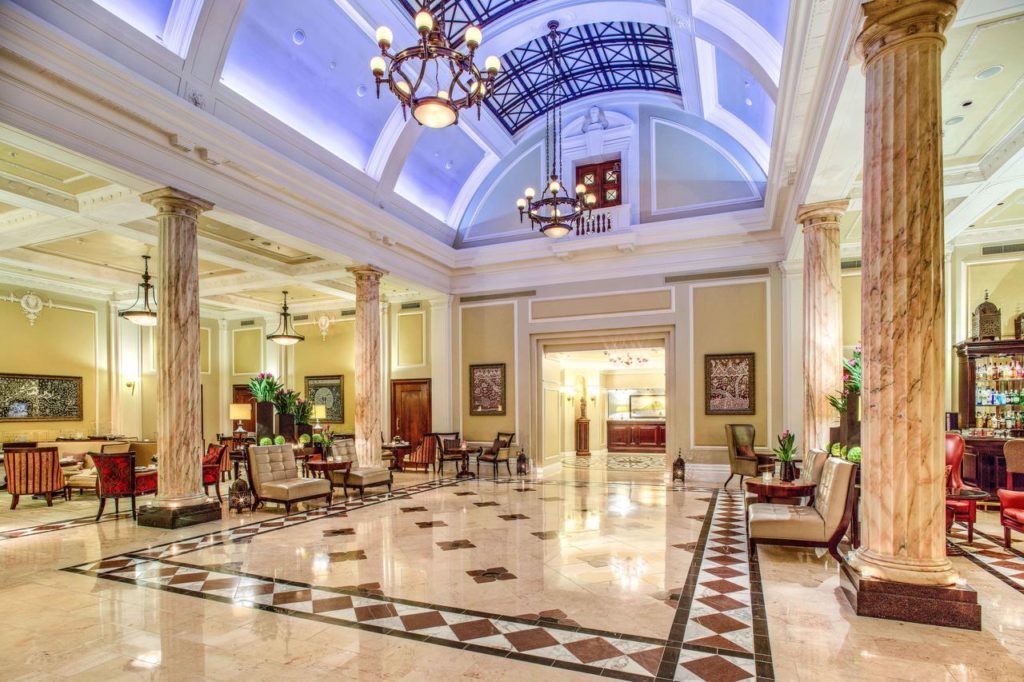 Found nestled in the middle of the inner city on St George's Mall, not far from all the most popular attractions, Taj Cape Town is a truly luxurious place to spend your stay. From the window, you'll get a beautiful view of Table Mountain and the city skyline. The restaurant has the best Indian food in Cape Town, as well as a renowned buffet breakfast. Taj Cape Town also offers you a library, gym, conference spaces, and an indoor pool with spa.
One & Only Cape Town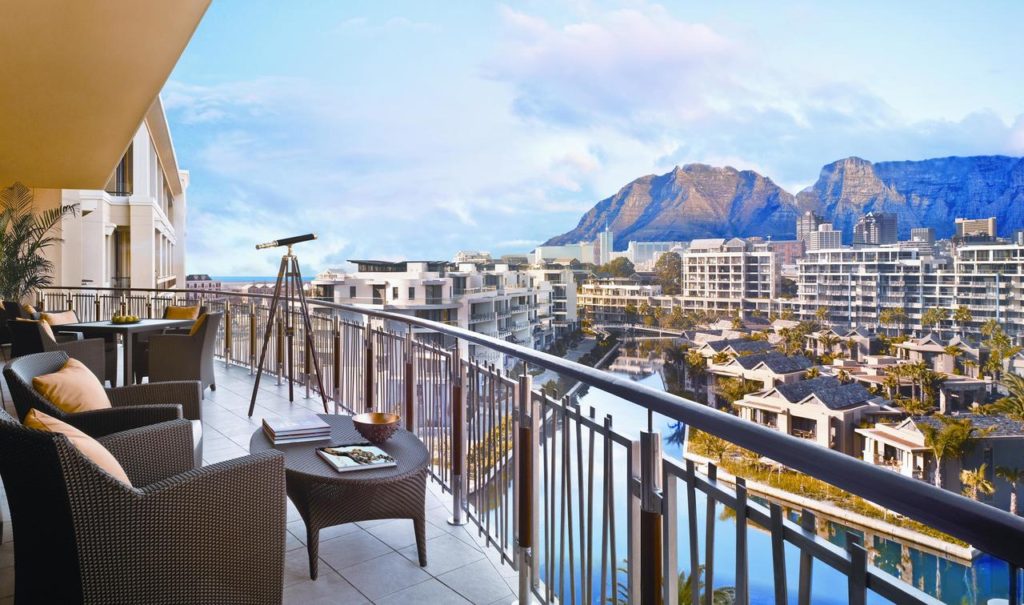 One & Only is a high-end option for the distinguished traveller. Located on the busy waterfront with views of Table Mountain, this hotel is only a short walk from the Cape Town Diamond Museum. Every room at The One & Only Cape Town has free WiFi, a flat-screen TV, and a private balcony, and some also offer kitchens, a fireplace and even a butler. One & Only Cape Town features a famed Japanese restaurant and also includes a pool, spa and fitness centre.
Belmond Mount Nelson Hotel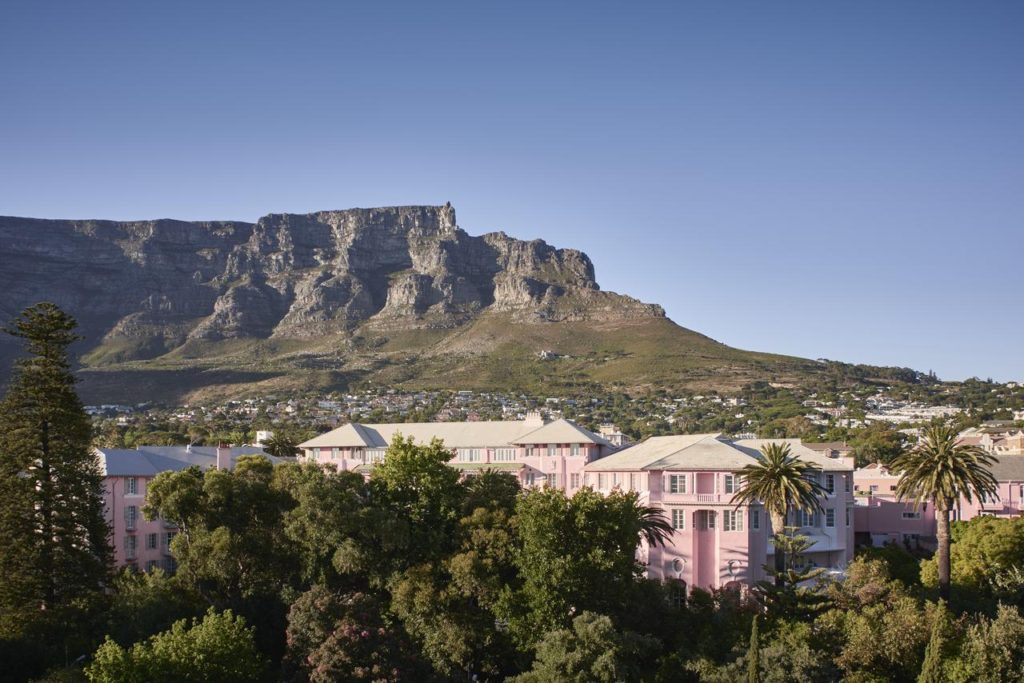 In the vein of a posh villa, this lovely hotel is only 15 minutes away from the middle of Cape Town. With gentle colours and marble fixtures in the bathrooms, the rooms at Belmont Mount Nelson offer a sumptuous experience. With some rooms, you can get a view of Table Top Mountain, a balcony, a 4 poster bed, a private kitchen, and even your own little courtyard. Diners can enjoy Mediterranean style dinner, or British style afternoon tea, as well as visit the gym, spa and two outdoor pools.
The Silo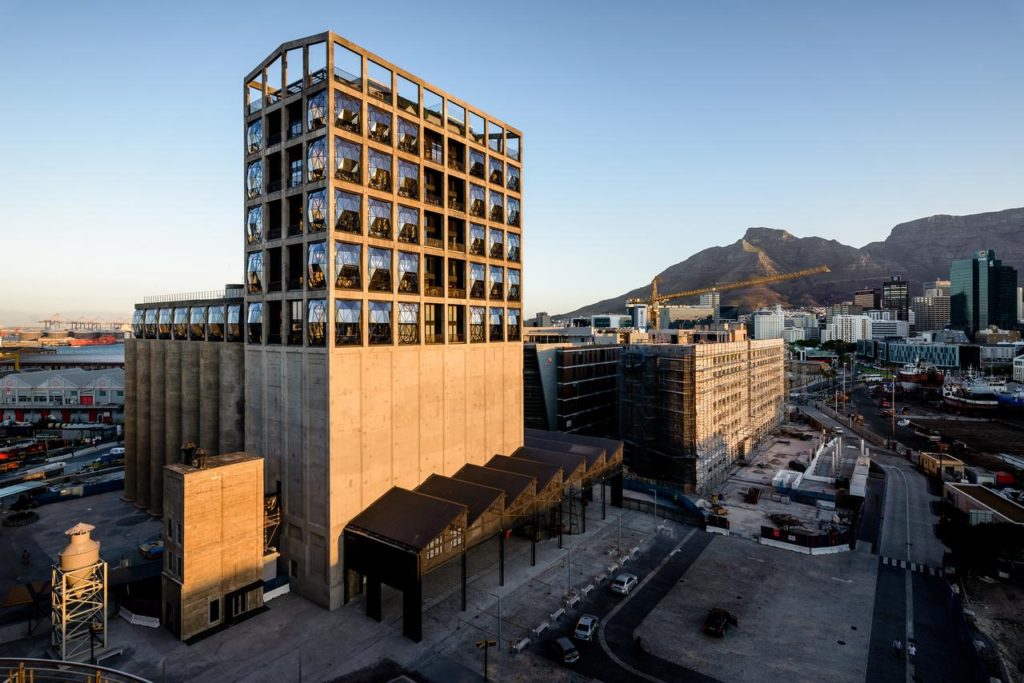 The Silo is an option for those looking for something a little quirky and different, but equally luxurious: converted from an early 20th-century grain elevator, this hotel sits by the harbour with a panoramic mountain view. Each room offers its own unique decor and antique furniture, as well as a balcony, chandelier and free WiFi. Breakfast is free. Guests can enjoy the in house spa and gym, plus the rooftop restaurant and outdoor pool.
Cape Grace Hotel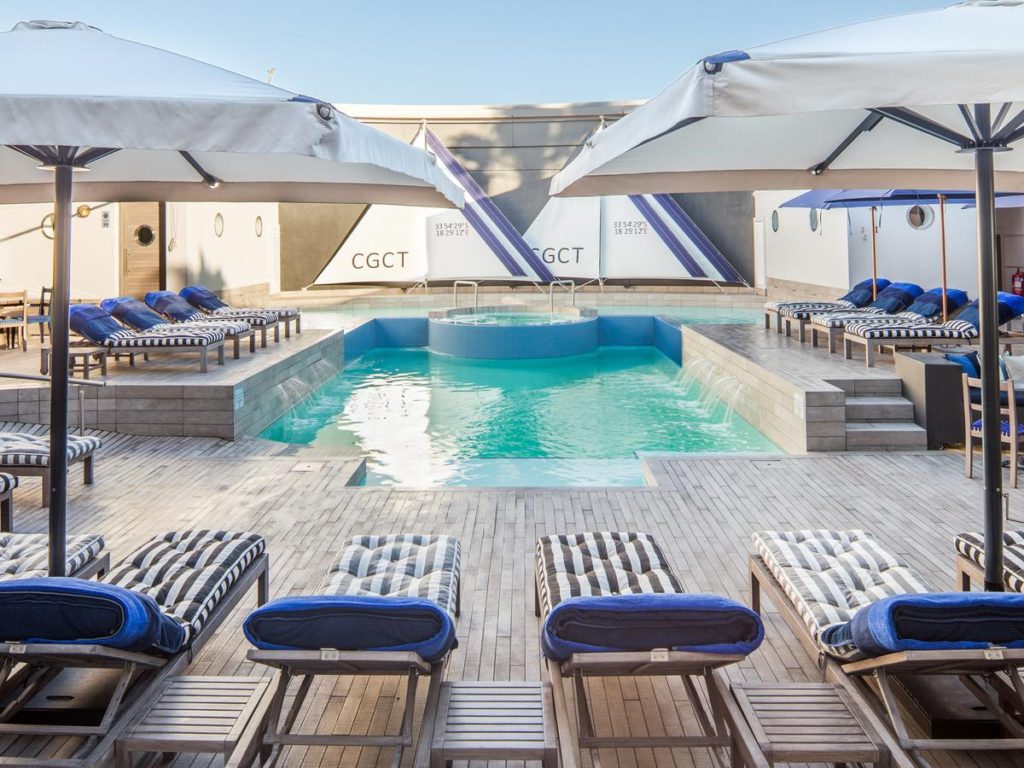 Situated on its own separate dock by the waterfront, off Nelson Mandela Blvd, Cape Grace Hotel offers rooms with balconies and antique decor, and beautiful views of the dock and water. Every room has free WiFi and a flat-screen TV, and the more premium rooms include a hot tub and a rooftop terrace. The whiskey bar features a cosy fireplace, and the library offers afternoon tea. There's also a gym, a spa and a heated outdoor swimming pool.
12 Apostles Hotel & Spa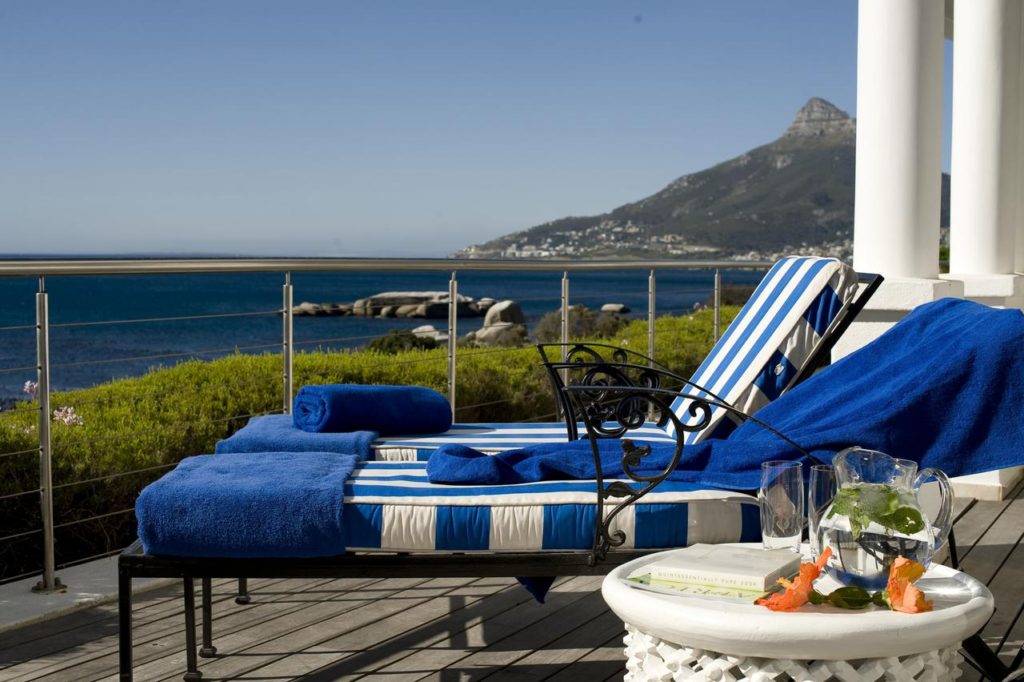 Offering panoramic views of the ocean, 12 Apostles Hotel & Spa is on the edge of Table Mountain National Park, and just next to Oudekraal Beach. Every room has a unique style, and offers a flat screen TV and free WiFi, as well as a balcony and patio. The more premium rooms have an ocean view and a private living room. Parking and breakfast come free for all guests, as does a shuttle to the waterfront, which is 12 km away. Diners can enjoy food at two luxury restaurants, one of which is open 24 hours a day, as well as heading down to the spa, gym, bar, garden, screening room, and outdoor pool.
Ellerman House
Converted from an Edwardian era mansion, Ellerman House offers a pristine view of the Atlantic Ocean and littoral. It is right by Clifton beach, and only a few kilometres away from both Cape Town city centre and Table Mountain National Park. Every room offers you heated floors, a flat-screen TV and a minibar. The more premium rooms come with a balcony, antique furniture, and an ocean view, as well as a private lounge and dining areas. The villas include a private pool and your own staff. Free to every guest is parking, breakfast and a shuttle, as well as a pantry and cocktails in the evening. The restaurant offers food that comes straight from farm to table. You can also take advantage of the spa, art gallery and outdoor pool.