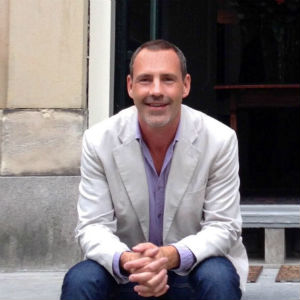 South America is not a place TLE has visited yet but it is somewhere that is most definitely on our radar. So to introduce us into the continent our good friend Andrew Forbes has put together his top tips for visiting Beunos Aires and Montevideo. We met Andrew on a trip to Amsterdam in the summer and his eye for luxury experiences make him the ideal person to let us know what is what in these two must visit cities.
Read more about Andrew at andrewforbes.com and twitter @andrewaforbes
Immerse yourself in the vibrancy of Buenos Aires, and then chill out in mellow Montevideo
The Boeing 777 began to bank and from my window seat I could make out the earthy waters of the Rio de la Plata below. It's probably only from the air that one can easily comprehend the vastness of this estuary that divides Argentina and Buenos Aires to the west; and Uruguay and its capital city, Montevideo to the east.
Friday 5 p.m. Avoiding the taxi scam
Taking a taxi at the airport is every visitor's baptism of fire when arriving in Buenos Aires. Beware, as there are unlicensed cabs that pose as official taxis but in reality often over-charge and play tricks when you pay them, miraculously switching 100 peso notes for smaller ones, or worse still, counterfeit bills – and all more deftly than a magician. So accept the airport transfer from your hotel – it is worth it.
6 p.m. Check-in, to the Paris of South America
Leaving behind the airport and the 'villas miserias' slums of the city outskirts, the taxi draws up outside my hotel, the iconic Sofitel Buenos Aires Hotel Arroyo.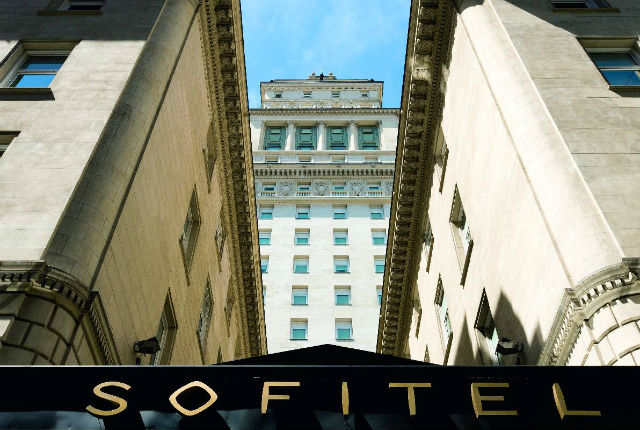 It's said that Buenos Aires is the Paris of South America and as I get out of the cab I certainly get a flavour of this more romantic side of the capital. This is the upscale neighbourhood of Recoleta. The architecture is extravagant neoclassical, a clear reminder of the city's strong European heritage.
The Sofitel Buenos Aires Hotel Arroyo, with its striking art deco style tower, once the tallest building in the city, was built in 1929 for a wealthy shipping magnate who wanted to be able to view his vessels coming into the Rio de la Plata. Now the striking edifice has been expertly restored and the hotel's glass lobby atrium, with its chequered marble floor and oversized chandelier, provides an impressive entrance for guests.
8 p.m. Time for Cocktails
After settling into my swish art-deco guest room, I head downstairs to the famous 'Café Arroyo' lobby bar. It has a rich atmosphere in the style of the city's traditional cafes that are so much part of the culture here in Buenos Aires. The dark, wood panelled walls, comfy leather sofas and warm lighting are perfect for a relaxing drink, a time to get orientated, before discovering the city.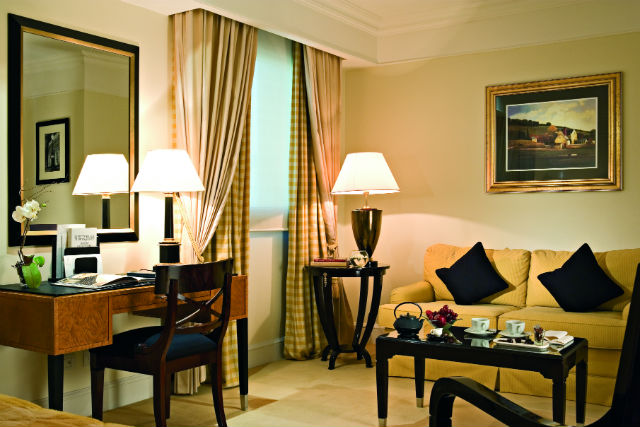 9 p.m. Getting into your groove
Despite being a port city, and the millions of residents being known as 'porteños', until recently Buenos Aires made little of its water side setting. Now, after some major investment, there is the swanky Puerto Madero neighbourhood. It offers some of the city's best restaurants and stylish hotels in renovated vintage red-brick dockside buildings or new, gleaming glass towers. It doesn't really feel like BA, somehow a little contrived, but for a first night out it is a safe and classy destination. Head to the upscale, Philippe Starck designed 'Faena Hotel + Universe' and to its über sexy 'Library Lounge bar'. Let the mixologist create something seductive for you, while you get into your groove with the live music.
10.30 p.m. Dine under the stars
After a long flight and a few drinks the temptation is to go back to the Sofitel and enjoy a quiet meal at its signature 'Le Sud' restaurant by French chef Olivier Falchi. Yet this is my first night in Buenos Aires, so I want to stay out.
Conveniently located in the Recoleta barrio, the 'Milion Bar Restaurant' offer drinks and tapas as well as informal dining in its Argentinian restaurant on the first floor or in the garden under the stars, perfect for a balmy summer evening. It is a lively, smart and stylish venue and the bar is open until the small hours.
01.00 a.m
If you have the energy and love your electronic music, then the perennially cool DJ Club 'Cocoliche', found in an old city centre mansion, should be the last stop of the day.
Saturday 10.30 a.m. Vintage downtown style
Buenos Aires has some 48 'barrios' or neighbourhoods, and so far I'd only seen two! So I went 'downtown' to the Microcentro. This is the heart of the city, where you will see the major city institutions, theatres, galleries and the iconic pink ,'Casa Rosada', the Government House from where Evita addressed the crowds in the 1940s.
It´s the hub of the subterranean metro system too, the 'subte' so from here it is very easy to get around on the graffiti covered trains.
Undeniably touristy, but pretty much a requisite, is a coffee in the vintage 'Café Tortina', said to be the oldest Café in Buenos Aires, dating back to the mid-1800s.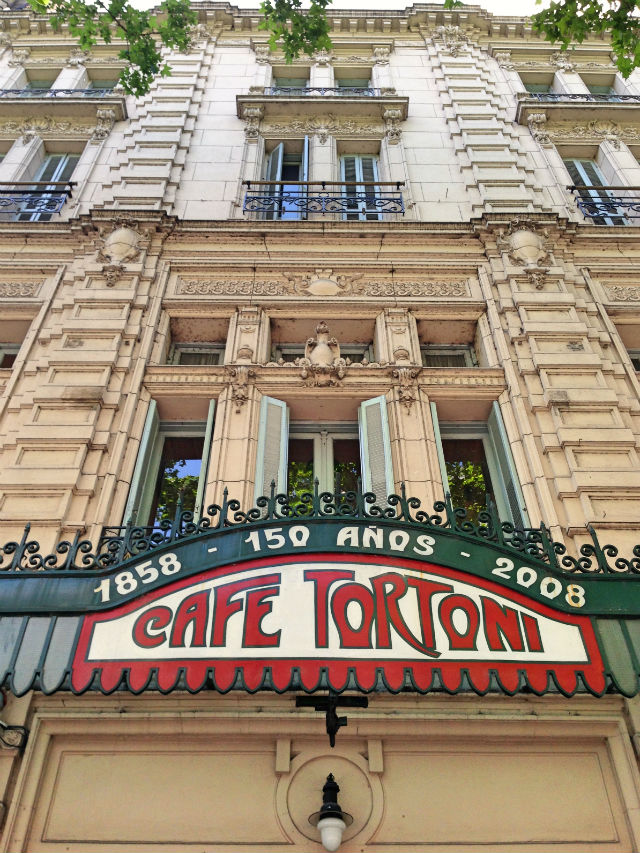 If you have time try also to visit the 'El Ateneo' bookshop. Said to be amongst the most beautiful bookstores in the world, it is found within a converted 1920s theatre, the former Teatro Gran Splendid, famous for staging performances by some of Argentina's most renowned Tango artists. Now you can browse amongst shelves of thousands of books or sit on the stage and indulge in cakes and cookies filled with sweet 'dulce de leche'.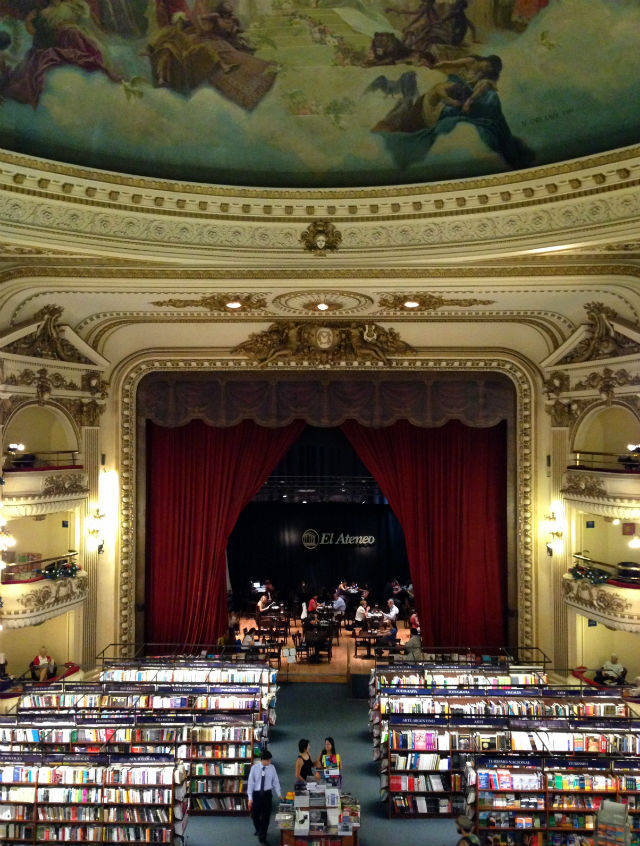 11.30 a.m. It takes two…
For a more edgy feel, make your way to San Telmo and you will discover the city of Tango. During the weekends in San Telmo you're likely to see couples refining their passionate dance in the main neighbourhood square, 'Plaza Dorrego' or if you want to get involved, try your luck later in the day in one of the Tango halls or bars.
2 p.m. Bohemian lunch
Although San Telmo conveys an authentic taste of Tango, it's also fun to discover the 'El Caminito' area within the La Boca neighbourhood.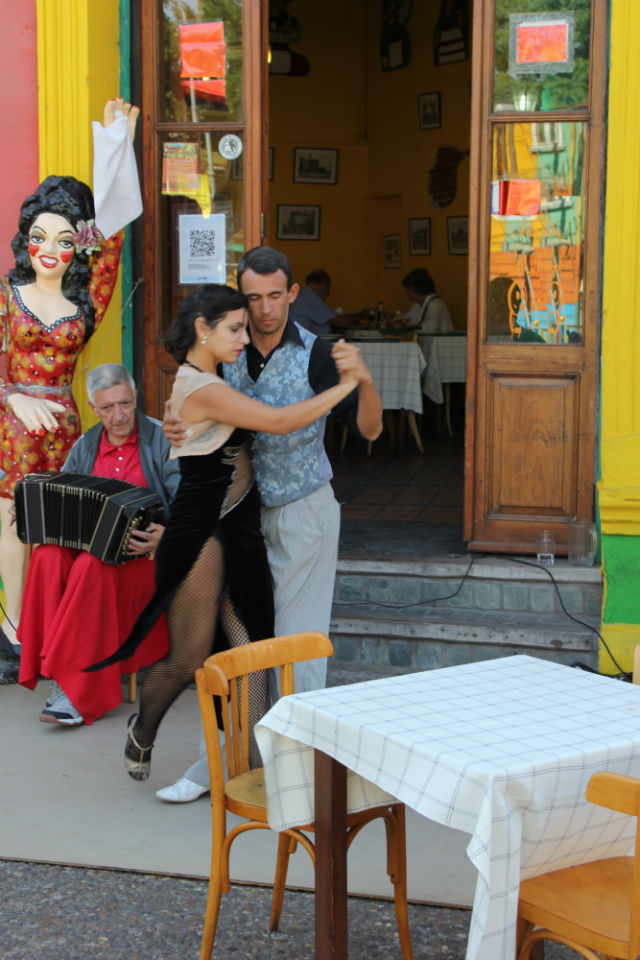 Supposedly the birthplace of Tango (although residents of neighbouring Montevideo may well disagree!), it has been a touristy area since the 1950s, offering a slightly contrived yet still appealing notion of Buenos Aires. Brightly coloured, bohemian style vintage houses line the cobbled streets, and the terrace restaurants each compete to offer visitors the best tango and music show.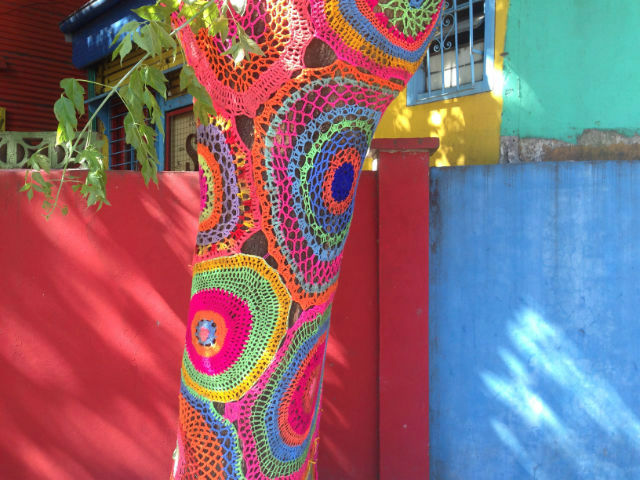 4 p.m. Football
La Boca is one of the city's most authentic neighbourhoods and one that is also clearly football obsessed (like most of Argentina) and is home to the famous Boca Juniors Football Club. Tickets for a game are pretty much impossible to come by unless you are part of a tour, but the club's museum ('Museo de la Pasion Boquense') is interesting for football aficionados.
6 p.m. Time for 'Home'
Probably the most 'happening' neighbourhood is the once bohemian quarter of Palermo Hollywood.
To get a real flavour of this trendy district I checked-in at 'Home', a fashionable, yet understated, award-winning boutique hotel created by Brit record producer Tom Rixton and his wife Argentine PR director Patricia O'Shea.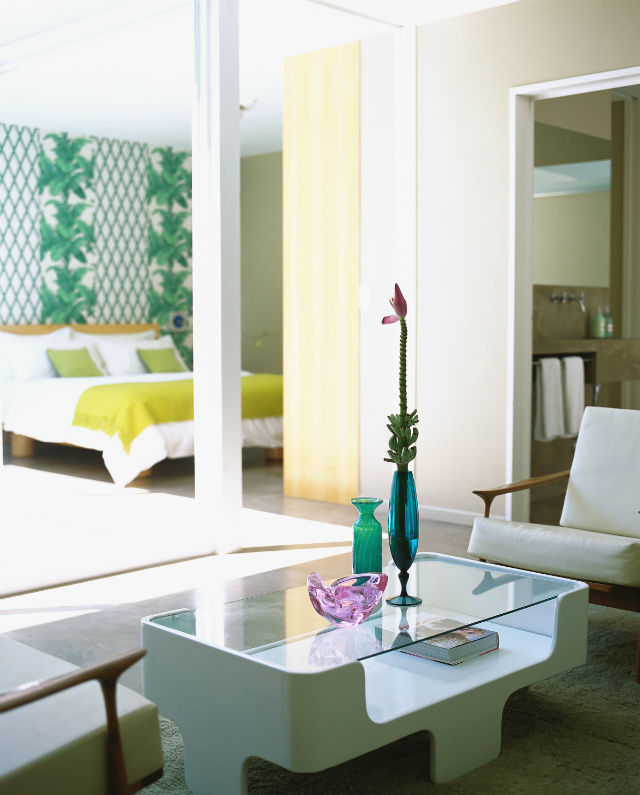 As its name implies, this lux Boutique property, a pioneer in small-scale luxury in Palermo, combines the comforts of a beautiful home with the amenities of a refined, contemporary hotel.
My bespoke designed guest room overlooked the intimate, walled garden, and had a cool mix vintage furniture and bold wall paper
7 p.m. Spa Date
In the basement of 'Home' is a small spa, its paired back simplicity, scents of essential oils and calming music are the perfect antidote to the intensity of the last 24 hours.
9 p.m. City Oasis
The most magical place at 'Home' is the beautiful, secluded garden with heated pool. As the sun goes down, it's time for an Argentinian 'Príncipe de los Apóstoles' gin and tonic!
10.30 p.m. Dinner with a Latin flavour
Here in Palermo one finds many of the on-trend 'puertas cerradas' restaurants. These so-called 'closed door' restaurants date back to the last financial crisis in Argentina, when accomplished chefs struggled to maintain the overheads of restaurants and so they innovated by creating private dining experiences in their own homes, with different multiple course menus. Over the last decade many of these closed door, homespun dinner clubs have evolved into upscale eateries.
I had chosen 'i Latina', an exotic closed door venue that combined Argentine cuisine with Latin American Colombian flavours, an eclectic menu as diverse and colourful as the neighbourhoods of this extraordinary city.
01.00 a.m
For the more adventurous, head to the authentic central neighbourhood of Almagro, and the 'La Catedral' Tango club to drink and dance the night away.
Sunday 10 a.m. Browse, shop, relax
Before leaving for Uruguay there is still time to take a morning walk of the district and get a flavour of some of the cafés, smart boutiques, gourmet food shops and inspirational interior design stores that line the streets.
12. Noon don't miss the boat!
It's time to say good bye to Buenos Aires and take the sparklingly new Boquebus 'Francisco' to a very different city, Montevideo, the capital of Uruguay.
This high-tech, luxurious catamaran, said to be the world´s fastest ferry, travels at speeds of over 100 kilometres per hour across the vast the 220km wide gulf where the waters of the Uruguay and Paraná rivers mix with the Atlantic Ocean.
5 p.m. Belle époque glamour
Upon arrival it is an hour later in the laid back Uruguayan capital.
For old school glamour with plenty of modern day bling, I chose the 'Montevideo Casino Carrasco and Spa Hotel'.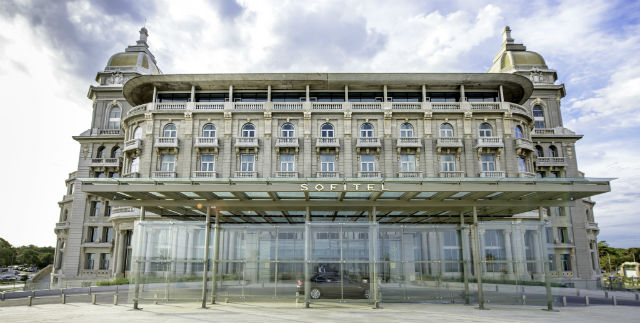 It's in the city's poshest neighbourhood and was always an icon of style and sophistication for the travelling elite, an ambiance the recent restoration by Sofitel has attempted to recreate with extravagant styling and luxurious attention to detail.
The guest suites feature contemporary walnut furniture, sumptuous sofas and super-comfortable beds. They also boast fabulously designed bathrooms with indulgent rain forest showers and deep tubs.
After freshening up it's time for a drink in the stylish 'Bar Thays', with its striking, contemporary centrepiece bar, the perfect foil to the belle époque architecture and interior details.
8 p.m. Move to the beat
On a Sunday evening it's common to find locals in Barrio Sur practicing the unique sound of Montevideo, called 'candombe'. It's a rhythmic samba-style drumming that is said to have originated from African slaves. The unpretentious 'El Tartamudo Café' is a great place to see local musicians and performers.
10.30 p.m. Old Town Dining
Ciudad Vieja, the old town, is now a fashionable part of the city. This crumbling neighbourhood, with romantically decrepit colonial buildings, is beginning to be renovated and is now home to busy bars and restaurants whilst still offering an authentic South American ambiance. 'El Mercat' is an informal seafood restaurant, with a menu that changes daily, chalked-up on boards. Yet the quality and flavours are truly a luxury and it's a great change from the ubiquitous grill and BBQ restaurants that focus on meat and sausages.
Monday 10 a.m. Walk, run, people watch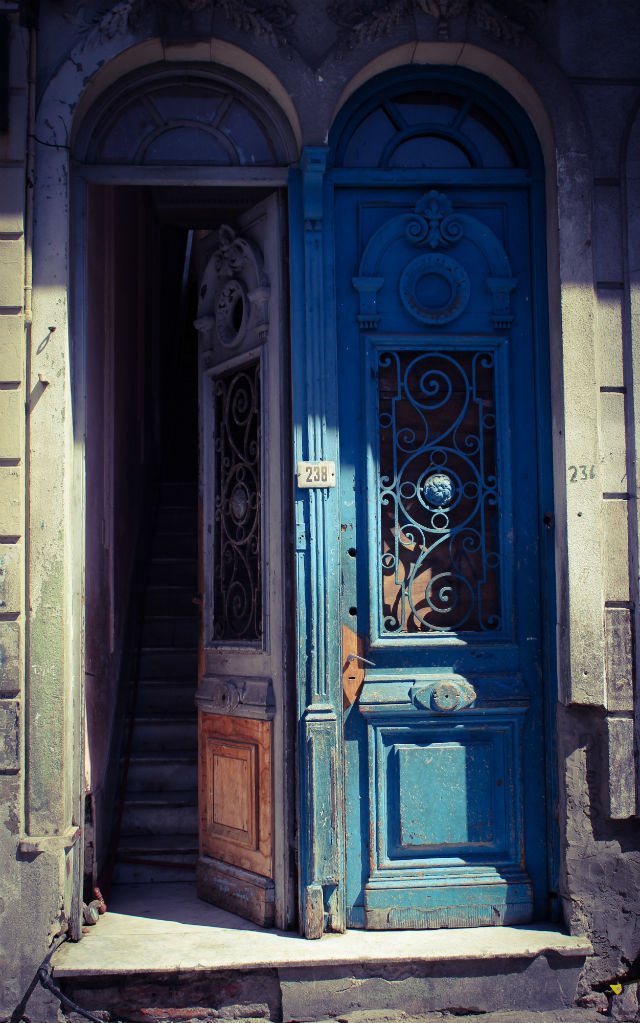 The rambla is the broad pedestrian coastal path that runs the entire length of Montevideo's coastline. It is the place to enjoy some fresh air, get some exercise and see the city from a local's perspective. Don't be surprised to see locals drinking 'yerba mate' green tea from odd shaped cups, which they regularly refill with hot water from flasks nursed in their arms like a beloved infant. The city's residents appear addicted to this drink!
1 p.m. Foodie market
The city's 'Mercado del Puerto' market is one of the best places to get a bite to eat. Under the cast iron pitched roof is a myriad of bar restaurants. 'Bar Roldós' is a Montevideo institution, serving its signature 'medio y medio', a refreshing a mix of still and sparkling white wine. It makes for a perfect lunchtime aperitif before tucking into chorizo or steak at one of the grill and BBQ bars.
4 p.m. Make Mellow
Now it's time to kick back and relax. The sandy beaches of the sea-like River Plate are easy to get to, where the air is scented with eucalyptus, wood burning BBQs and the odd spliff being smoked by a local.