The Scotch Malt Whisky Society has joined with Scotland's first fragrance house in an unusual step to pair their famed single cask whiskies with two new perfumes; a partnership exploring the alluring relationship between whisky and perfume. The scents are Metamorphic (paired with SMWS Lightly Peated) and Portal (paired with and Juicy Oak & Vanilla), created with Christmas in mind.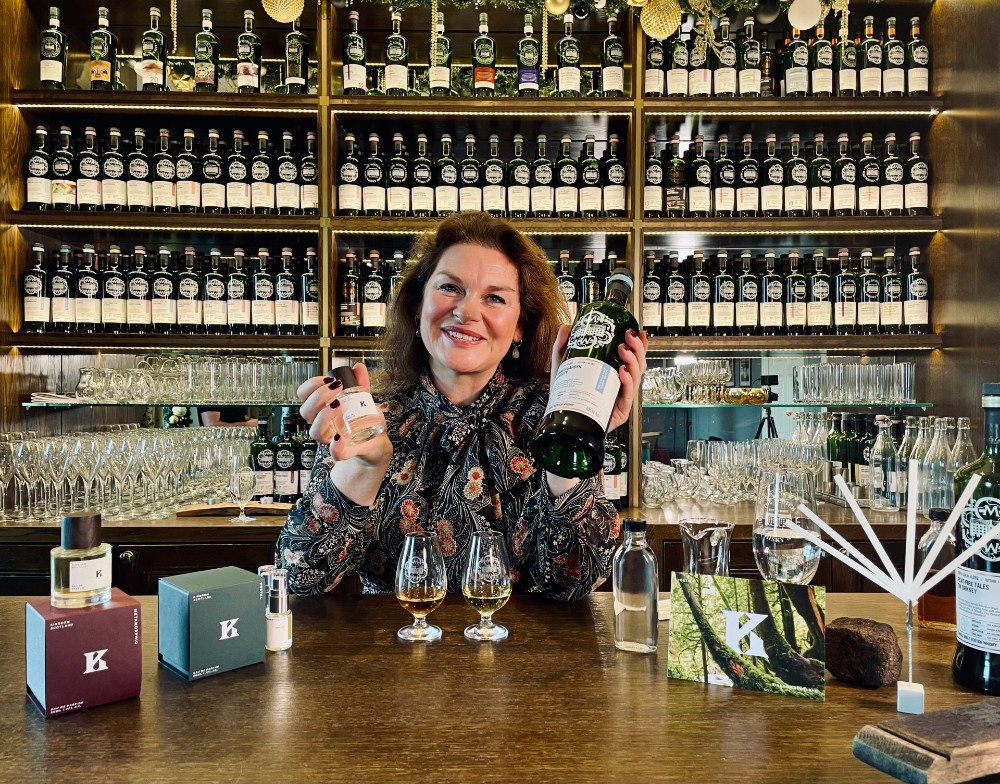 Metamorphic
Taking its cue from metamorphic rock, this fragrance blends black pepper, tobacco, incense, minerals and rose absolute. As it warms on the skin, the scent reveals a base of amber resin and leather, making it a natural fit for the Lightly Peated Flavour Profile. Metamorphic is matched with the SMWS bottling 'Peat fire tales on Orkney'. 
Portal
With a fresh, outdoorsy, gusting nose, Portal contains herbaceous botanicals and bergamot, with green vetiver and Scots pine. Its spirit partner is 'Summer garden curiosity'.
Modern unisex fragrances
Kingdom Scotland's founder Imogen Russon-Taylor, herself has a background in luxury Scottish whisky. And it's with this experience and inspiration, she has created the ground-breaking fragrance house. Kingdom's contemporary unisex scents evoke the history and majesty of Scotland, crafted using natural and aromatic ingredients that capture the stories and landscapes of the nation. Sustainable, ethical and made in Scotland, they're also an excellent choice for the eco-conscious. 
Speaking about the launch, Imogen commented: 
"I'm delighted to be working with The Scotch Malt Whisky Society. My background is in luxury whisky, so to be working with such a well-respected organisation is a dream. 
"Your sense of smell is an incredible thing. It possesses the same characteristics as a dram, especially a Society dram, by transporting you away to great memories and special places.
"I can't wait to hear the feedback from Society guests this Christmas, I'm very confident these pairings will inspire new conversations on appreciating fine spirits." 
Sample the new fragrances at venues in London, Glasgow and Edinburgh – including Edinburgh's Kaleidoscope Bar, Whisky Magazine's 'Whisky Bar of the year'. Kingdon scents are available to buy at the SMWS, Harrods, Harvey Nichols, Les Senteurs, Gleneagles and The Balmoral Hotel Edinburgh.