Launching across the world in March 2023, the new take on Colonia's signature fragrance bottle is the first part of a new collaboration between the Italian olfactory house and SR_A, Ross, the London-based, industrial design studio. First shown at Design Miami, Colonia Limited Edition by Samuel Ross conserves the codes of each Maison, in an new and exciting way.
Inspired by the heritage of Italian and British modernism
Colonia was the debut fragrance from Acqua di Parma back in the early 20th century, an uplifting citrus-blend evocative of Italy. But its scent has proven timeless, enduring as a favourite for over 100 years. Now Samuel Ross (an industrialist, multi-disciplinary artist) pays homage to its past, reimagining the product through a contemporary lens, looking to the future. The buildings and cultural landscapes of both London and Milan served as the initial inspiration, with the structures of Renzo Piano and Richard Rogers depicted under the sun — an ongoing motif for Acqua di Parma. Ross brings the urban brutalism of the UK's capital into a hyper-flat, uber-pigmented yellow (Acqua di Parma's optimistic signature colour) imprinted with SR_A's visual handwriting. Sun_Rise_Yellow contrasts with primary shades of Grass_Blade_Green and Ultra_Orange, an industrial nod to Samuel Ross' own practice and design language.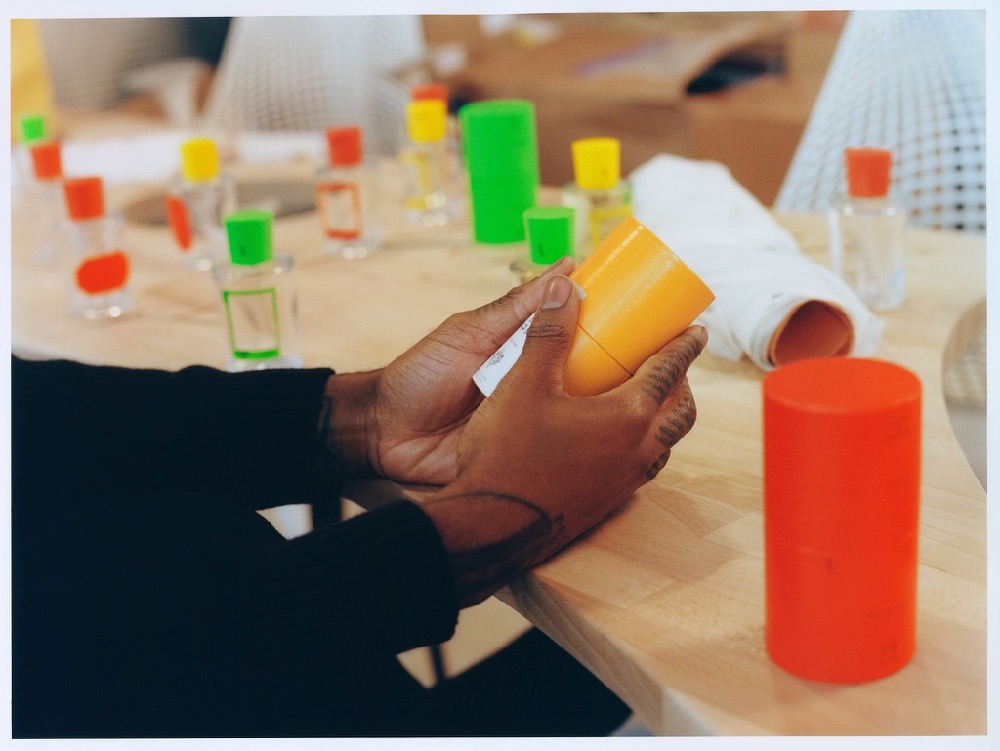 A prism of Parma
The familiar Art Deco bottle contains the original fragrance of radiant lemon, Calabrian bergamot and orange, with a heart of lavender, rose and rosemary and woody notes of vetiver, sandalwood and patchouli. Now the label has been stripped back with lithographed lettering, representing Acqua di Parma's codes in its purest form. Samuel Ross's incarnation of the receptacle is a prism, from which light refracts; held up to the light it becomes an interactive, mini art installation, seen completely differently depending on where you are and the point at which it is held aloft. It's perfect for a forward-thinking digital generation that wishes to preserve gentle elements of a bygone era.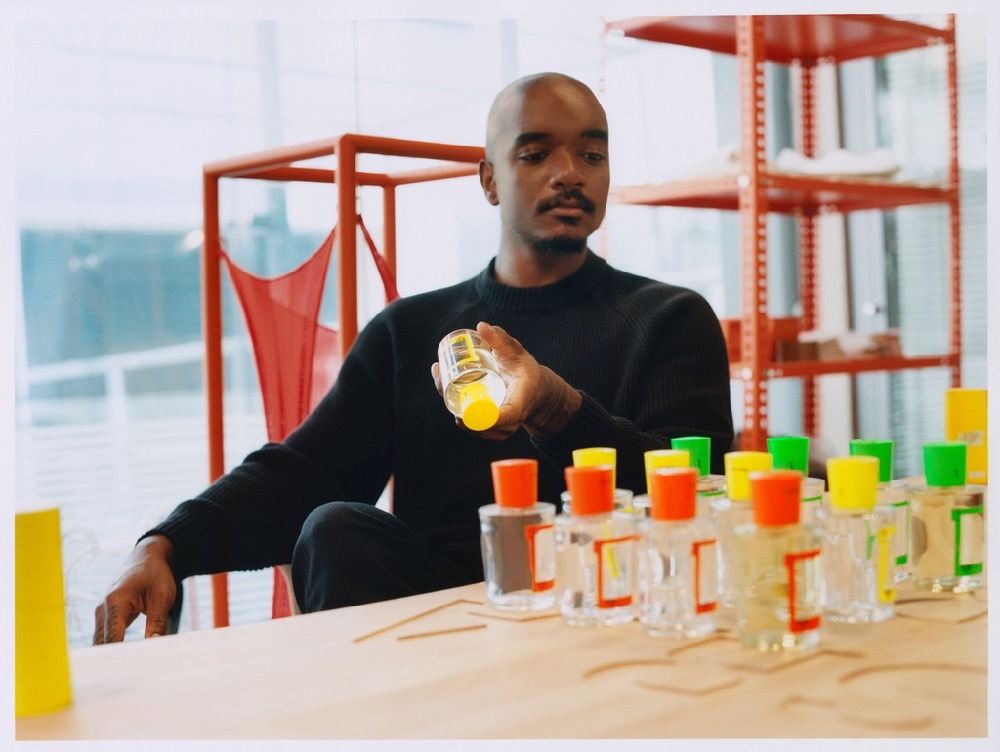 An ode to cross-borders and cross-communities, the fragrance has been co-branded, with retail spaces designed in tandem by SR_A and Acqua di Parma. Unpolished aluminium shelving blends with powder-coated pigment fixtures, providing an immersive shopping experience to draw browsers from the online world into the offline domain.
300 numbered, special-edition collectors bottles spanning three colours are available, now exclusively at Selfridges London and on their website priced at £186 for 100ml.