The Beijing-based Vector Architects have converted an old sugar mill into a stunning new concept home for the Alila Yangshou Hotel. The disused sugar mill is set in the mountainous region of Yangshou, providing the perfect backdrop to this striking new structure. The resort features a group of gabled masonry structure designed to work with the original industrial architecture.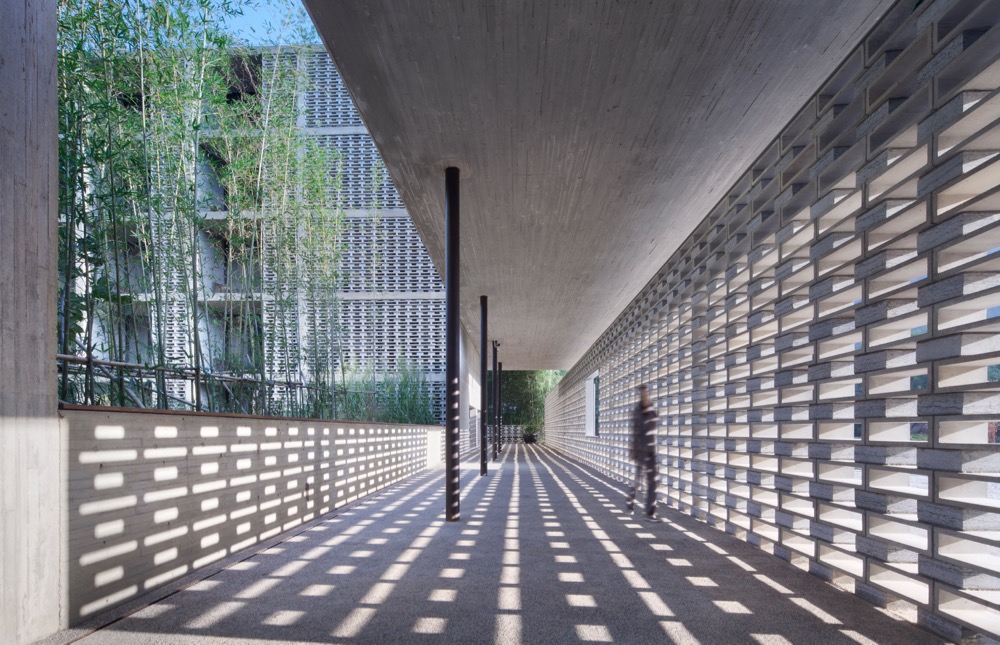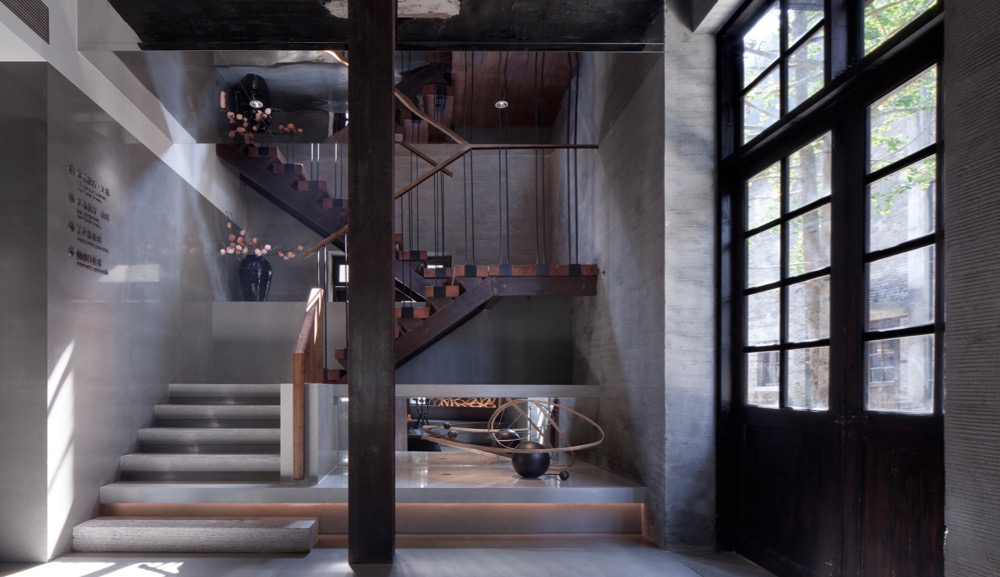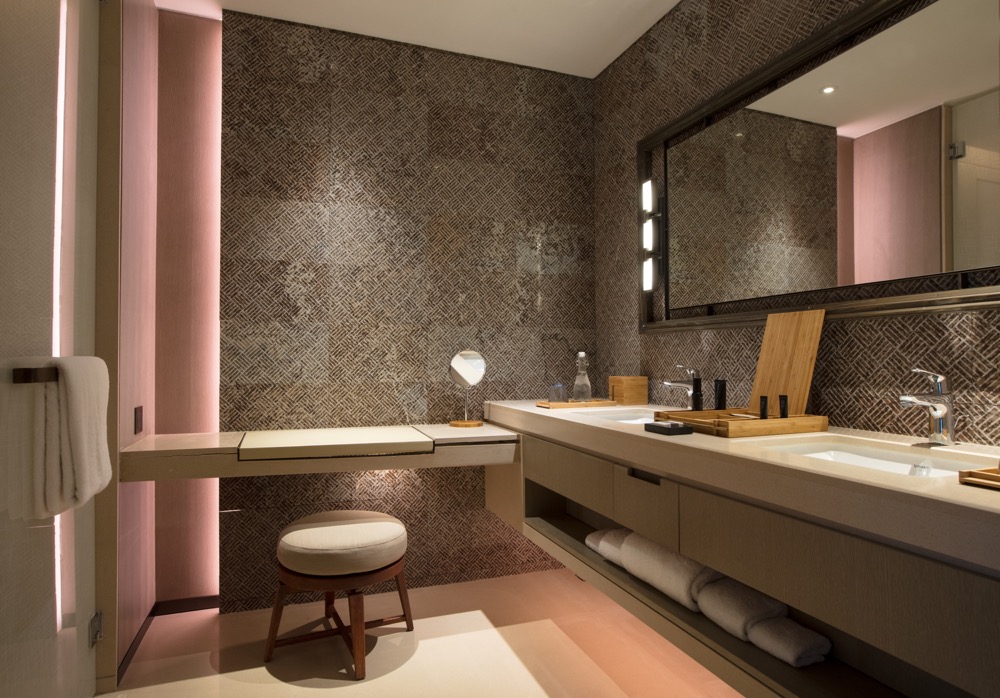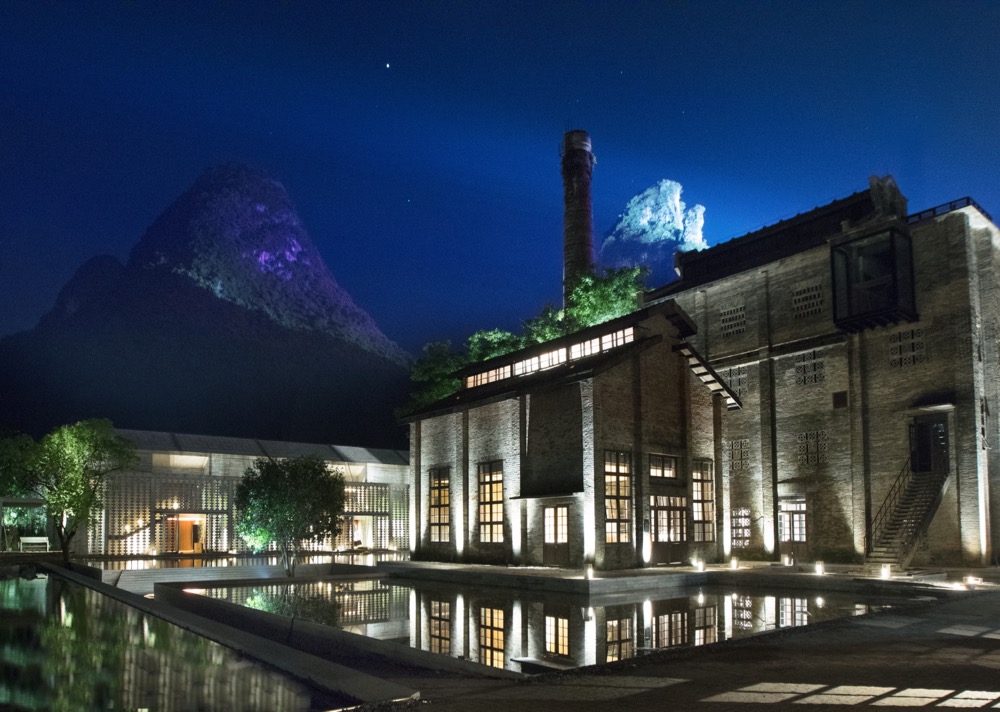 The whole Guangxi region around the resort is known for its dramatic landscapes and is popular amongst tourists. The resort sits between two of the karst mountains on a low ridge. The sugar mill itself was constructed in the 1960s and is made up of a cluster of buildings all of which have been repurposed in the resort, with the addition of more accommodation buildings which would complement the existing aesthetics.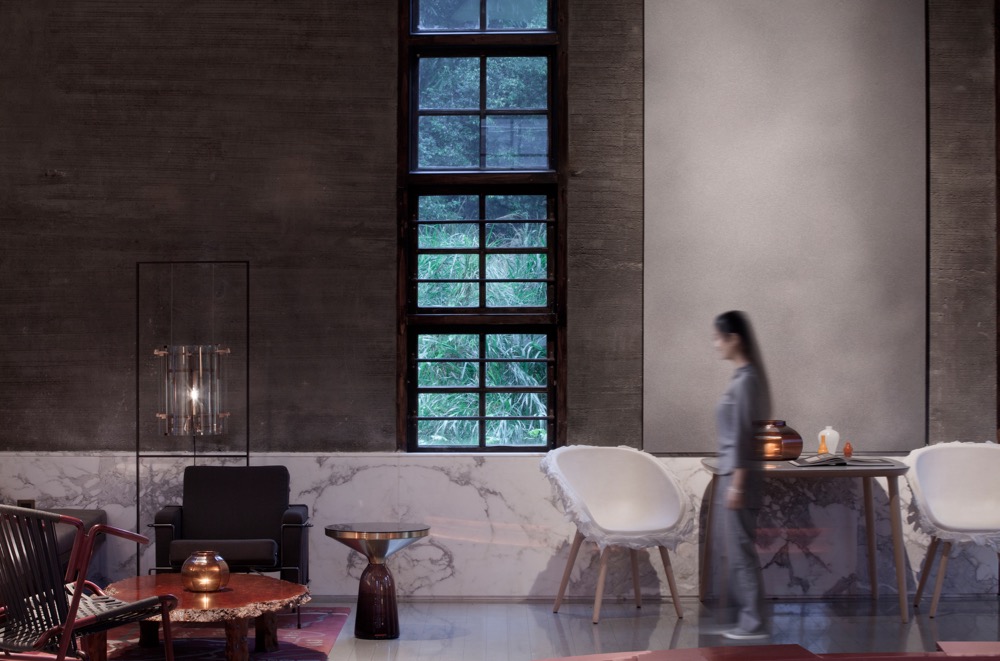 The original buildings now house the hotel's reception, a café, a bar, a multipurpose hall, a gallery, and a library. These spaces are arranged around a reflecting pond and a central hollow plaza. At the sides of the old mill are two new accommodation blocks with a variety of rooms and suites. These buildings feature gabled forms and a natural, neutral palette in reference to the original architecture.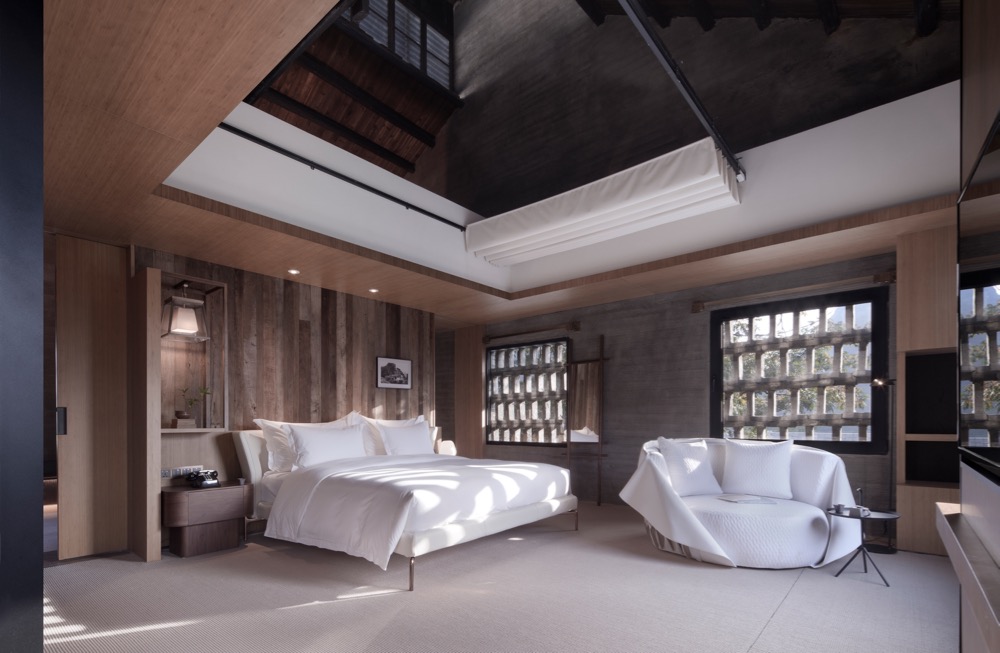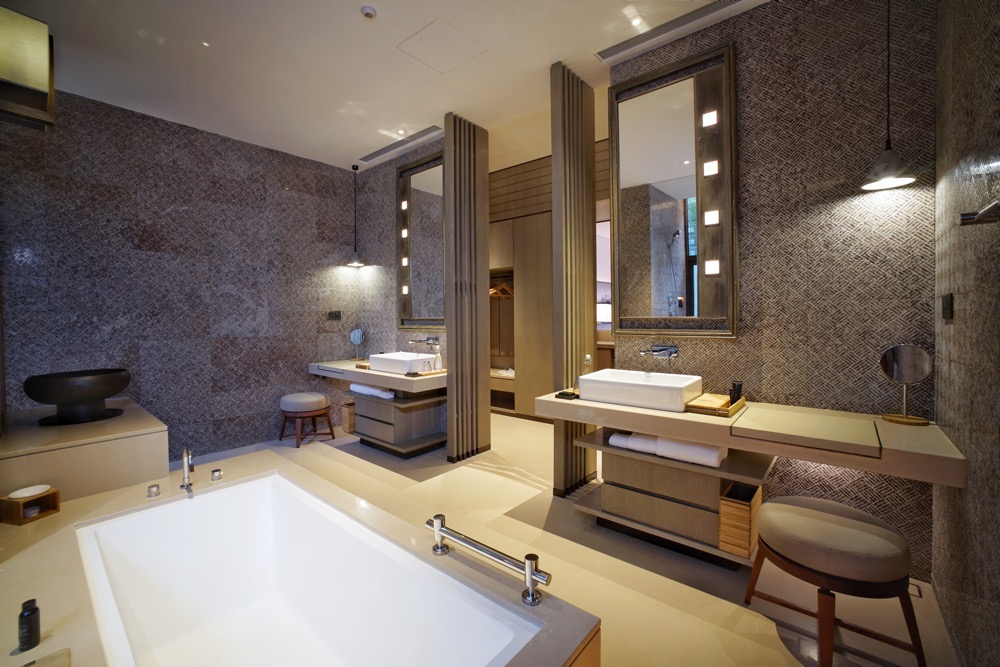 The profile of the new buildings was intentionally kept low so as not to distract from the beauty of the sugar mill. In order to mimic the original materials used, surfaces are perforated and lightweight, a contemporary interpretation of the original mill. The architects combined modern materials and construction methods whilst still retaining a feeling of the old masonry.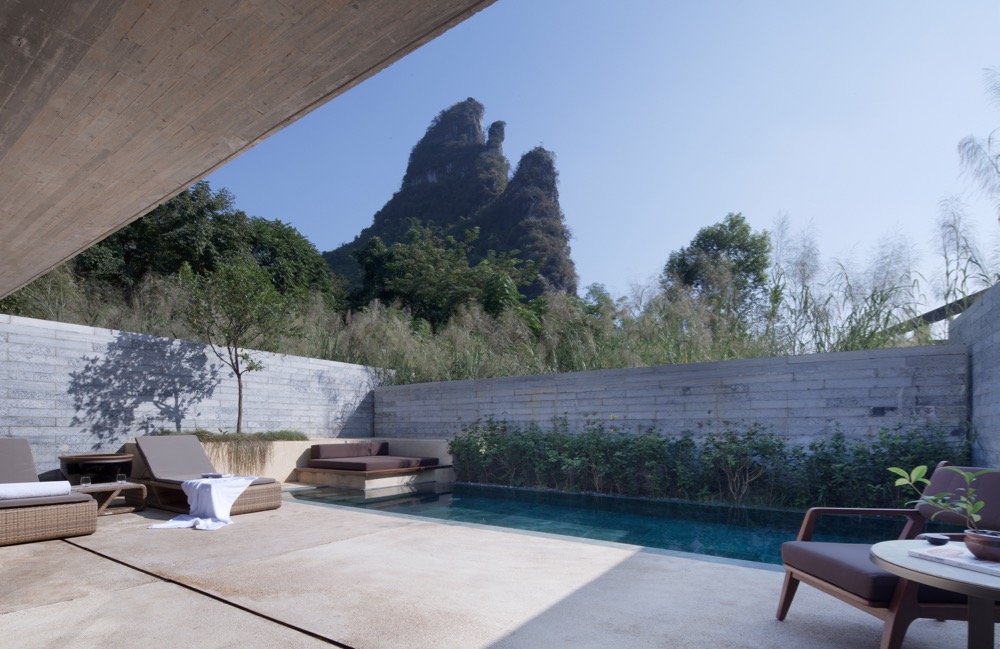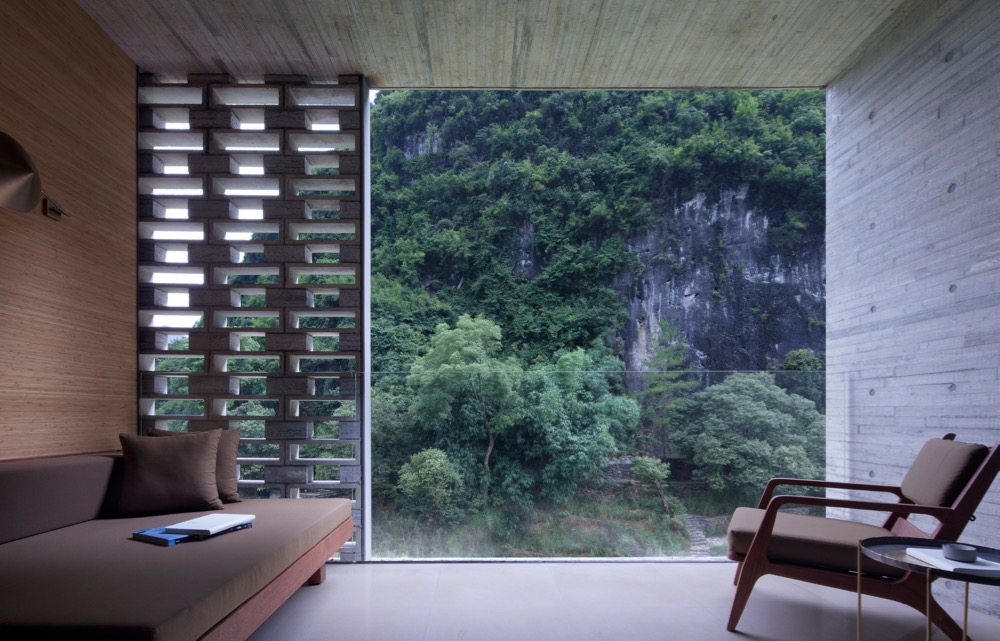 Surrounding the striking hotel are landscaped grounds for which guests can enjoy, wander around, and enjoy the stunning natural beauty of the area from. Pathways connect the buildings whilst a pool is now positioned in the former loading area and reaches out towards the river in a striking, severe structure.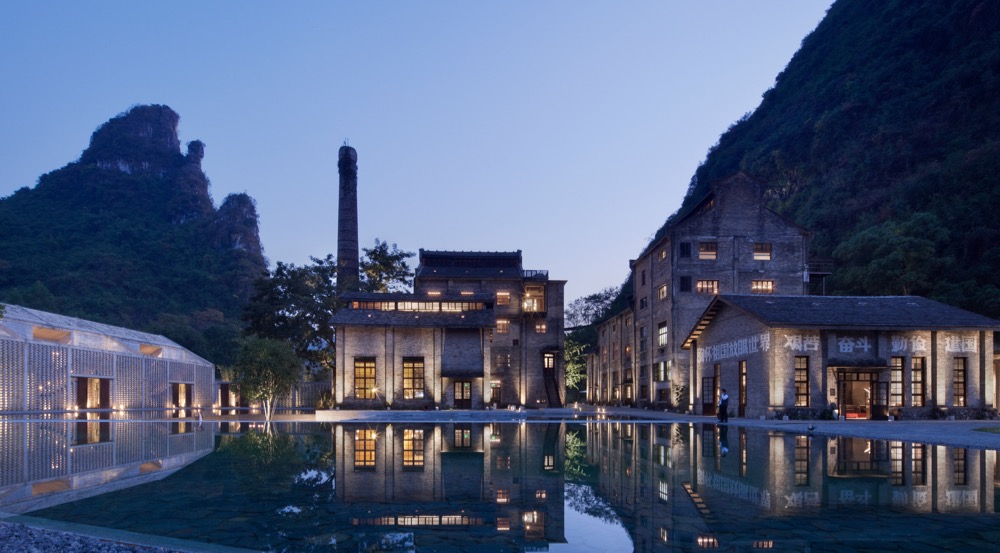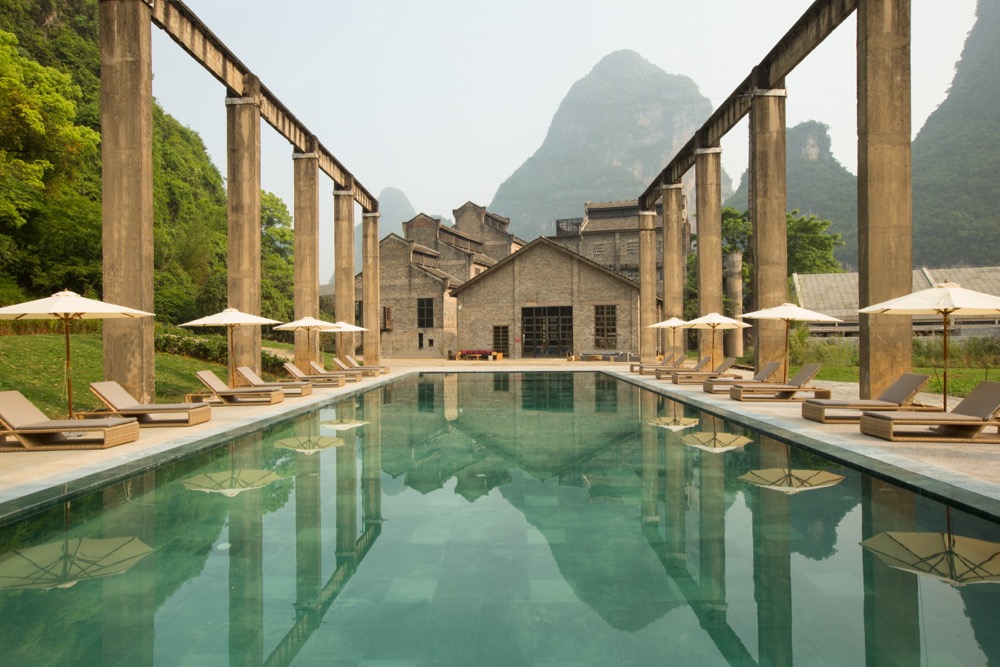 The resort's privacy is kept intact thanks to perforated screens combining solid and hollow concrete blocks which provide natural light and ventilation through the buildings. These surfaces screen the hotel from the nearby road and protect many of the open-air pathways and staircases which extend throughout the complex.