Michelin-starred chef Arnaud Donckele and pastry chef Maxime Frédéric are now at the helm of Louis Vuitton's Saint Tropez restaurant. The venue, found at the White 1921 Hotel, has launched a new streamlined menu, which reflects the flavours and summery lifestyle of the Côte d'Azur. This is paired with a relaxed, welcoming and elegant ambience.
A tale of two chefs
Donckele and Frédéric are both professional colleagues and good friends. They share roots in the Normandy region and a culinary philosophy based on the tenants of flavour, simplicity and authenticity. High-quality seasonal ingredients from local producers, artisanal excellence and exceptional raw materials all feature heavily in their presentations, an ethos also long held by the Louis Vuitton Maison.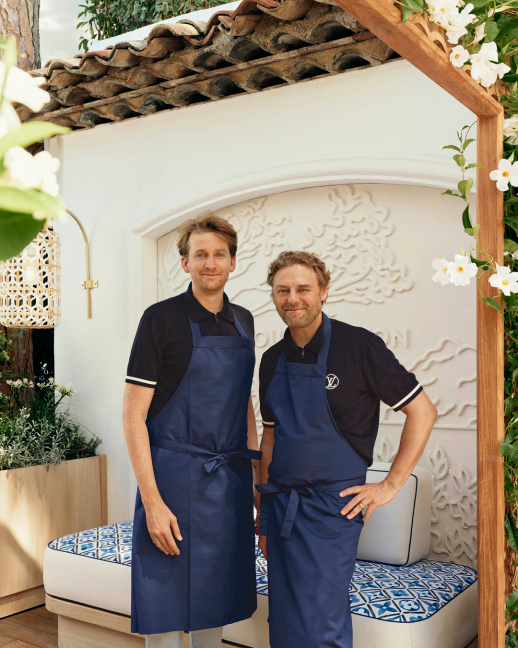 Afternoon treats
The Mediterranean terroir is at the heart of the ingredients used and recipes created in the restaurant. And the food is enjoyed against a backdrop of décor inspired by the world of Louis Vuitton. It includes the blue-and-white tile pattern featured in the brand's new "By The Pool" resort collection. Service begins at 3 pm, where sweets – from chocolate bars to tarte tropézienne, refreshing sorbets and Dolce Vita ice cream – are served.
Read our guide to the best luxury hotels in the French Riviera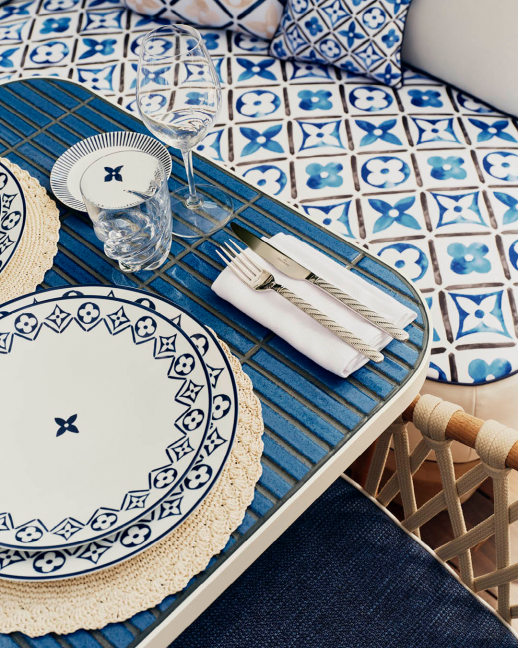 Dinner service
Those attending the restaurant for dinner can expect the authentic tastes and sun-drenched textures of the Mediterranean basin. The evening menu includes the likes of truffle-stuffed Italian pasta, shrimp tartar and Moroccan-spiced lamb chops. All dishes celebrate the finest products from the entire region, such as Camargue rice, fish from small, local and eco-friendly fishing and vegetables grown by Provençal market gardeners.
Guests can now discover the 'Arnaud Donckele & Maxime Frédéric at Louis Vuitton' experience for themselves at the Hotel White 1921 in Saint-Tropez. Table reservations for the restaurant can be made via the Louis Vuitton website.