Andreu Genestra is a leading star in the culinary scene of the Balearic Islands. His eponymous restaurant in the Hotel Predi Son Jaumell in Capdepera, Mallorca has a Michelin star and the Repsol Guide has awarded him with two Suns. In the island's capital Palma he has opened Aromata Restaurant, where Chef Matius Stump brings some of the best produce of Mallorca to the plate, writes Andrew Forbes.
Evocative called 'Aromata', this old-town, city centre restaurant is a delicious place to discover the contemporary Mallorca cuisine and gastronomic creativity of Chef Andreu Genestra and his talented team.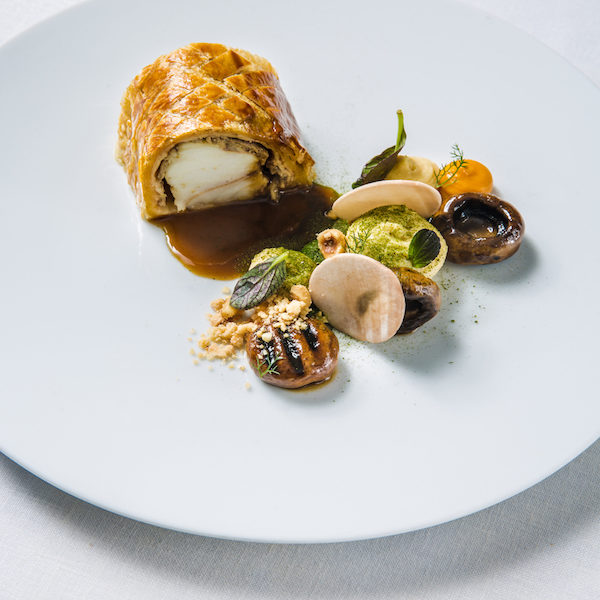 Mallorca produce, International Spices
Taking inspiration for its name from the Latin for 'spices', Aromata is a means to convey how this Mallorca restaurant honours is beautiful setting (a 17th century aristocratic mansion from the Castilló family who made their wealth trading spices), and its contemporary gastronomy.
The team at Aromata is led by Chef Matías Stump, an Argentinian who has made Mallorca his home, having built his career in some of the best kitchens in Spain, including Roca Moo and Roca Bar, Ten's (by Jordi Cruz & Dos Prebots in Barcelona); restaurant Amelia; and the restaurant Heart de Ibiza (by Ferran & Albert Adria and Guy Laliberté, the creator of Cirque du Sol).
Reopening on Tuesday 11th February 2020, Restaurante Aromata is open for lunch and dinner and offers very affordable menus that give a tempting flavour of Chef Andreu Genestra approach to Mallorca cooking.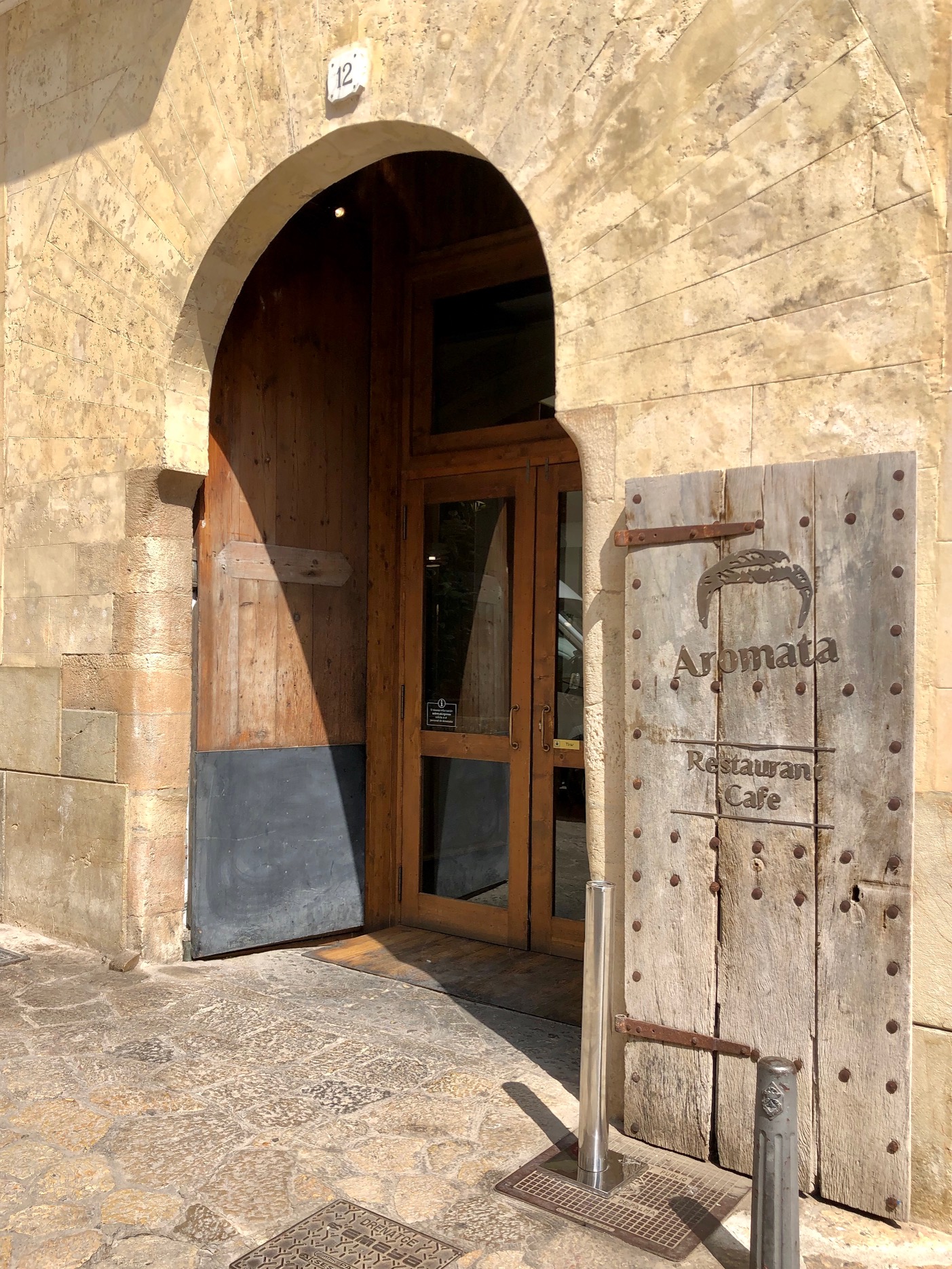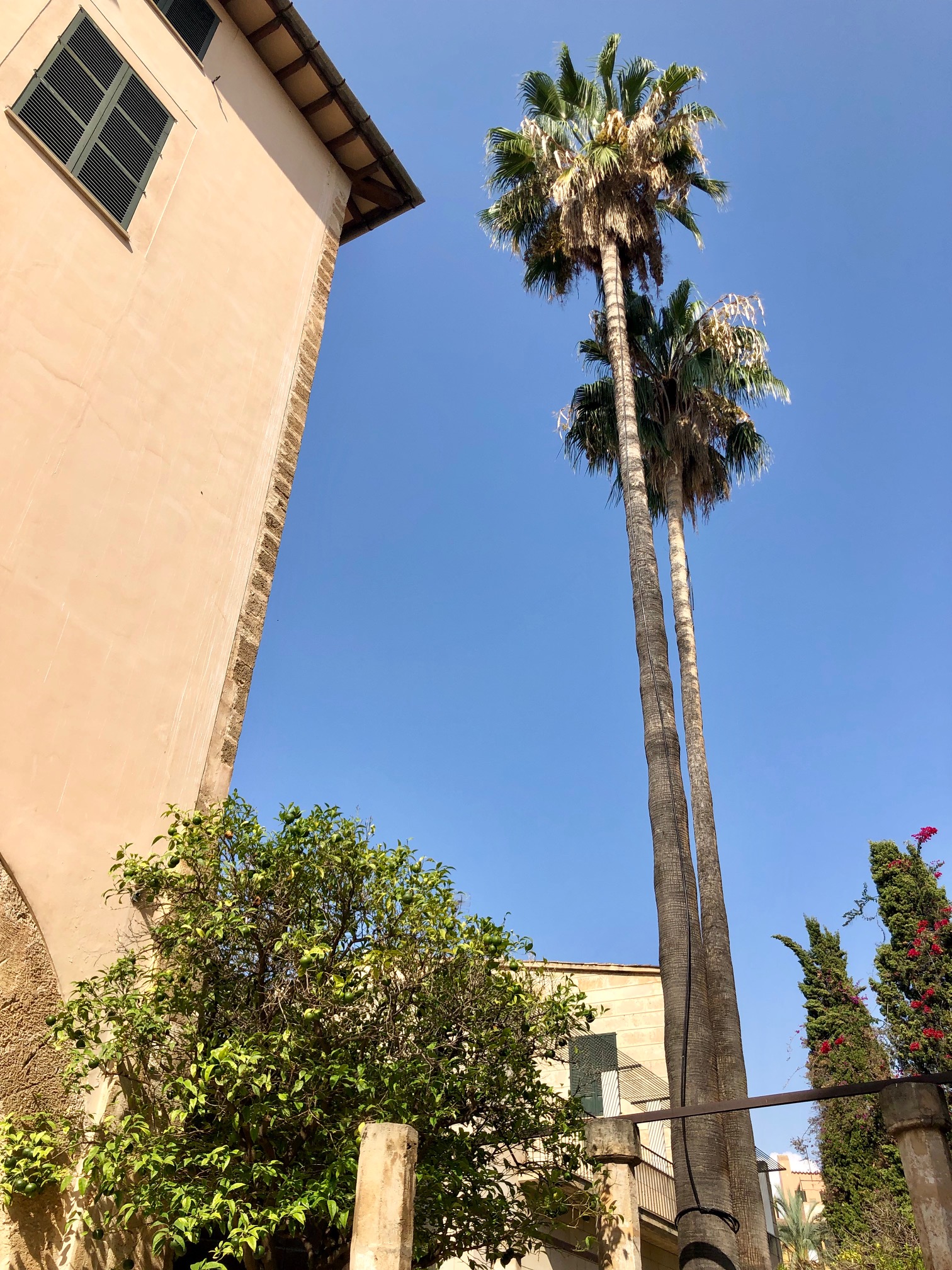 Relaxed daytime vibe
During the day the restaurant has a relaxed ambiance, the double height dining room (a porticoed courtyard where carriages of exotic produce would have been delivered in the past centuries) is filled with light. Furniture is contemporary, styling is on-trend with an uncluttered, clean aesthetic.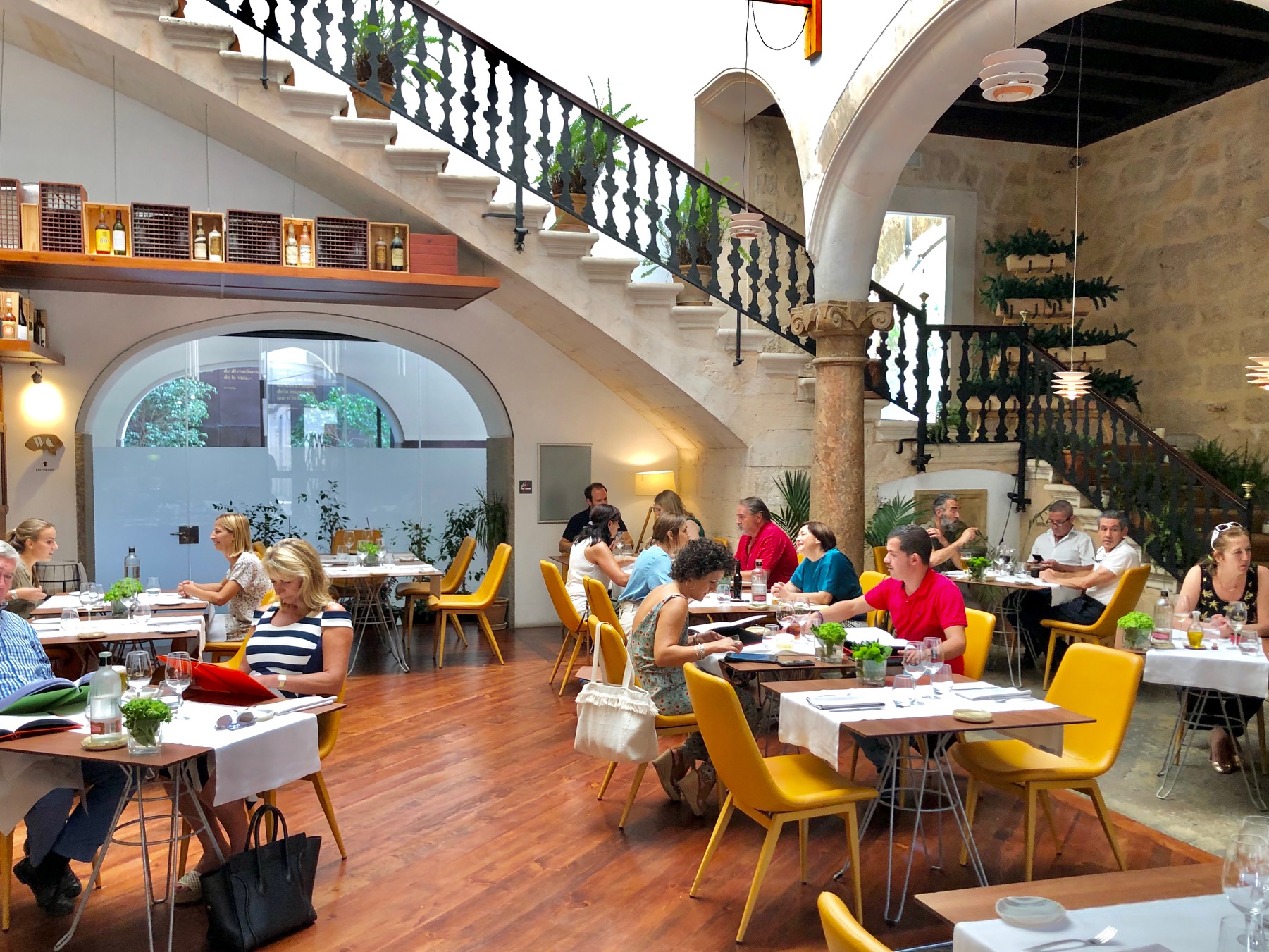 Artisan pottery dishes and wine coolers add an authentic, local touch.
The food is the focus. Expect the best local produce and as the name suggests, some high-quality spices.
Mid-Day Aromata
At lunchtime one can enjoy a gourmet experience at a very accessible price. Th fixed priced 'menu del dia' is a splendid way to enjoy fine-dining cuisine in a relaxed environment at an affordable price. Each dish is created from locally sourced ingredients that showcase the richness of Mallorca and Balearics.
A three-course meal is just 18.50 euro. Expect starters like fried courgette flower with red prawn and quail;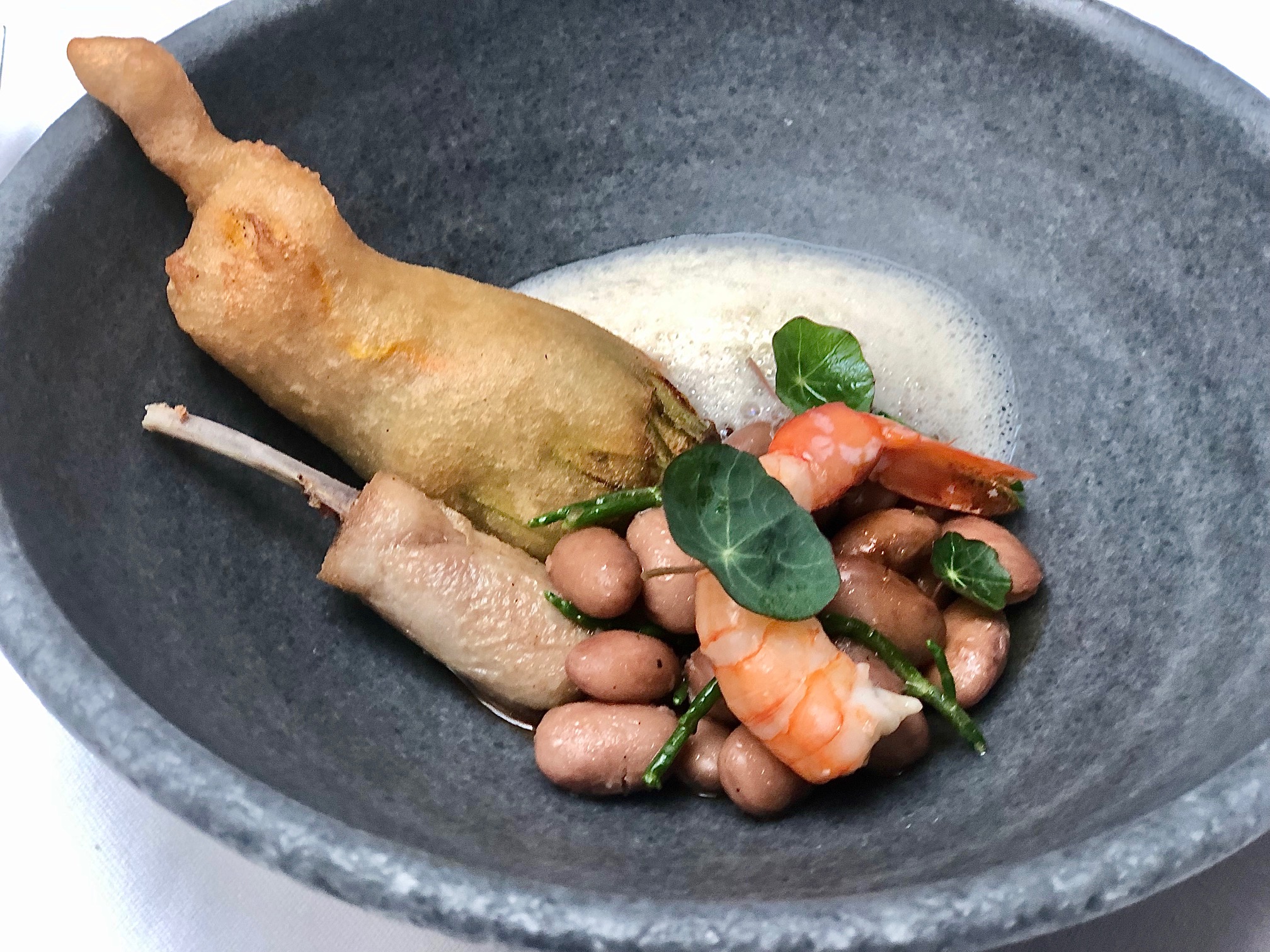 Or sage cream gnocchi; and cod confit beetroot cous cous and asparagus tempura.
Creative main dishes include cabbage cannelloni with king prawn;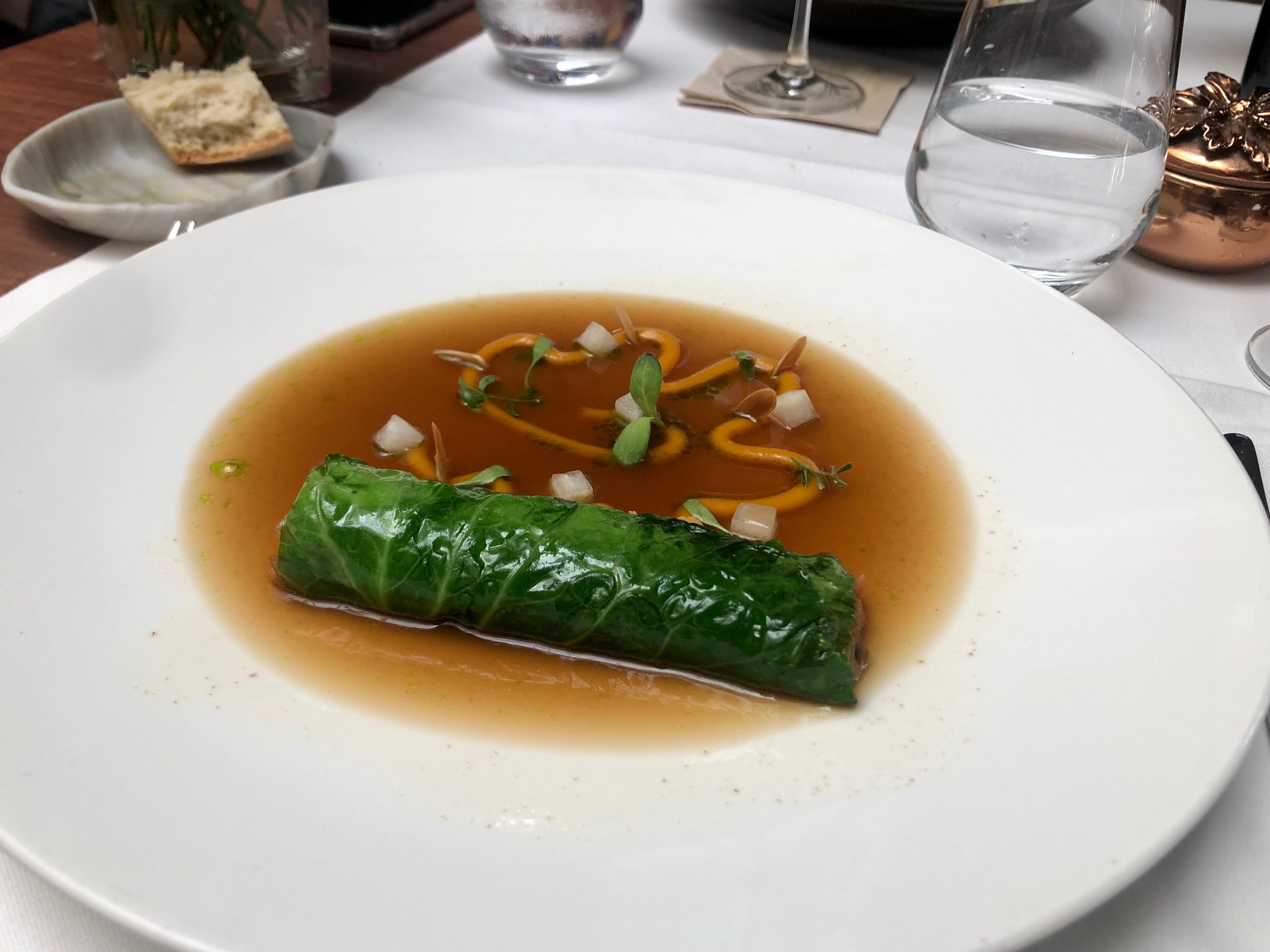 Or grilled hake with seaweed; or Mallorca's noodles with eel.
Presentation reflects the prestige of this Andreu Genestra restaurant; and the service is polished. Yet the style is relaxed and informal. Perfect for a city lunch with friends or colleagues.
The Midday Aromata Menu it's served from Tuesday to Friday.
Nocturnal Aromata
Come evening the restaurant is transformed into an elegant place for fine dining. Cane light creates a romantic atmosphere in the stately Majorcan courtyard, the perfect back drop for the restaurant's evening menus, 'Aromata Night Menu', 'Menu Sentits' and 'Grand Gourmand' These tasting menus (presently priced at 48, 58, and68 euro) can be paired with wines from the Aromata wine cellar.
Full details and latest prices can be found here.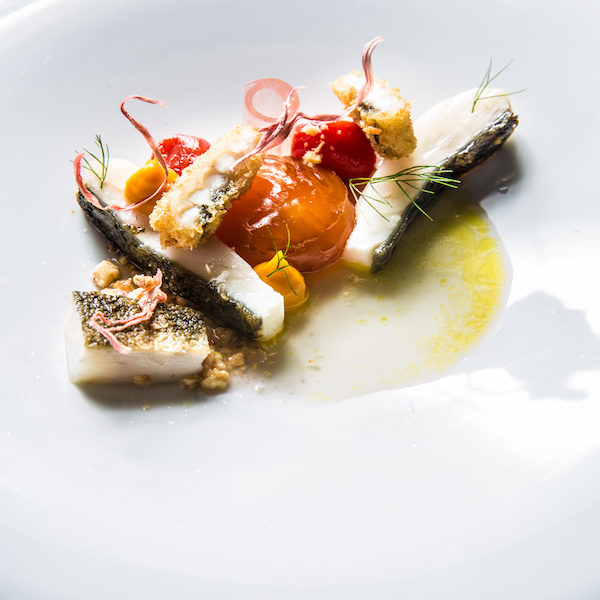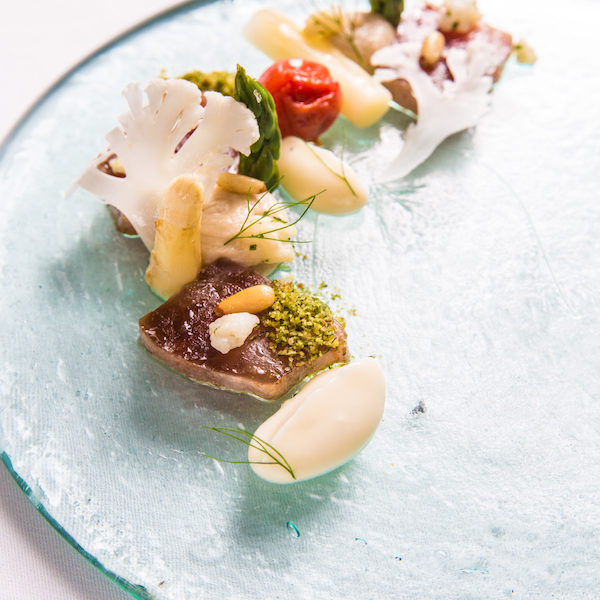 Chef Andreu Genestra has emerged as one of the most influential chefs of the Balearic Islands. He celebrates traditional Mallorca foods; he says he strives to capture the 'essence of Mallorca'.
In April 2011 he opened his own restaurant: Andreu Genestra Restaurant in the Hotel Predi Son Jaumell in Capdepera, Mallorca.
Information
Aromata Restaurant can be found in the Sa Nostra Cultural Centre which is also a great venture for events with its charming, private city centre garden.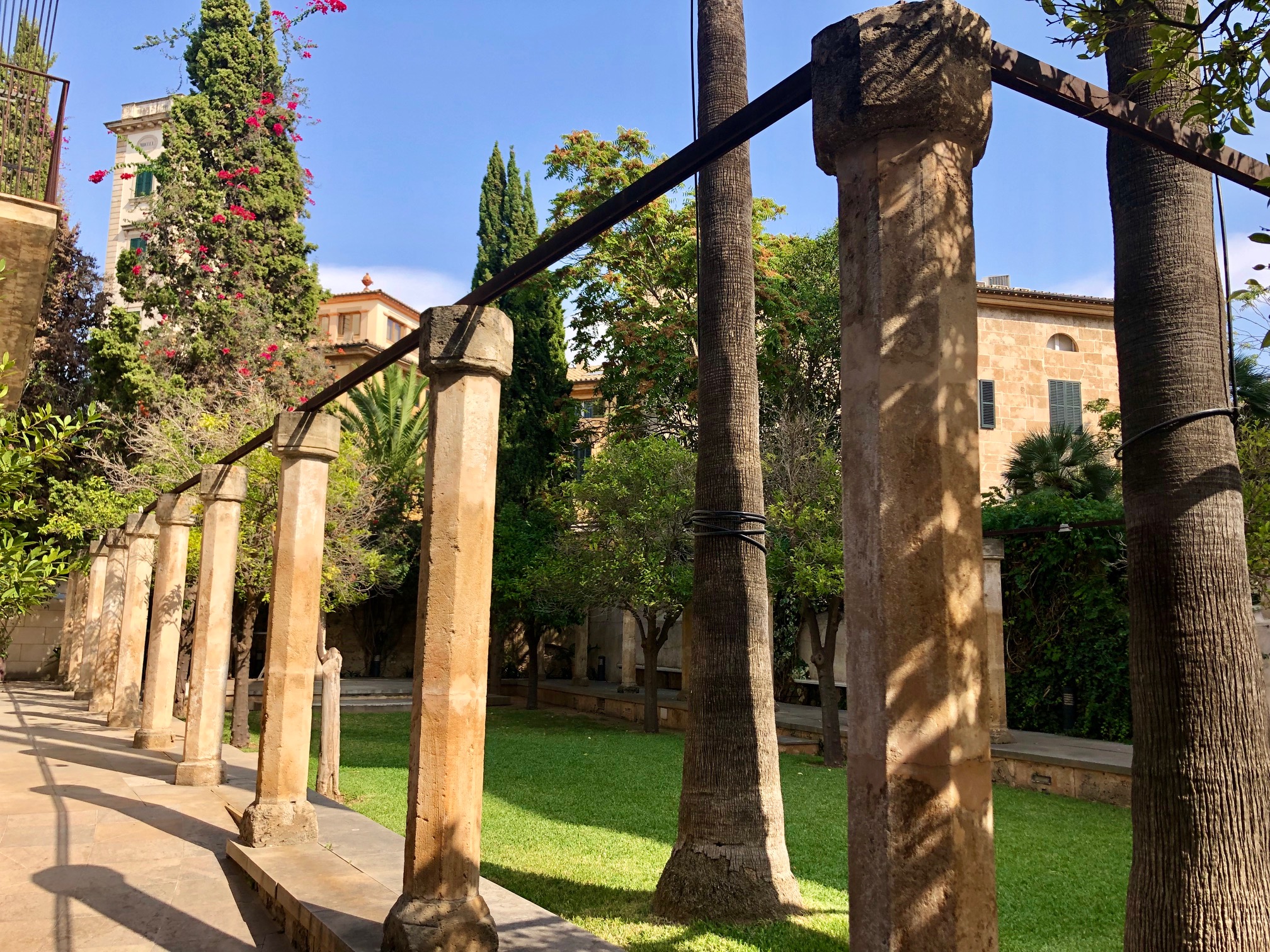 Aromata
Concepció, 12
07012 Palma de Mallorca
Tel: +34 971 495 833
Email: aromata@andreugenestra.com
Website: http://aromatarestaurant.com/en/home_en/