There's nothing quite like a glass of brandy or Cognac to enjoy after a long day and these luxurious drinks are the perfect way to unwind and relax. Brandy is a type of distilled grape wine that has been aged in oak barrels. It is smooth and rich, with a complex flavour that is perfect for sipping. Cognac is a type of brandy that is made in the Cognac region of France. It is also aged in oak barrels and has a similarly smooth and rich flavour. Both brandy and Cognac are premium spirits and if you're looking for a truly indulgent experience read on to see what our favourites are.
Seignette VS Cognac
With a long and prestigious history, Seignette VS is a cognac for discerning drinkers. Its fresh, contemporary style belies its depth of flavour, with notes of dried apricot, vanilla and hints of honeysuckle on the nose, followed by oaky vanilla notes, a touch of citrus and a long, creamy finish on the palate. Seignette VS is the perfect drink for any occasion. The Seignette family can be traced back to the 17th century Western French coast, known as prominent traders in salt and cognac in the La Rochelle region. Their coat of arms is recognised by a swan, which historically populated the banks of the Charente River in Cognac, as well as being a symbol of power, grace and elegance. The swan features on the Seignette VS label in tribute to the family's legacy. Seignette VS is a modern-day cognac with notes of dried apricot, vanilla and hints of honeysuckle on the nose, followed by oaky vanilla notes, a touch of citrus and a long, creamy finish on the palate. It's fresh, with depth and flavour.
Courvoisier V.S.O.P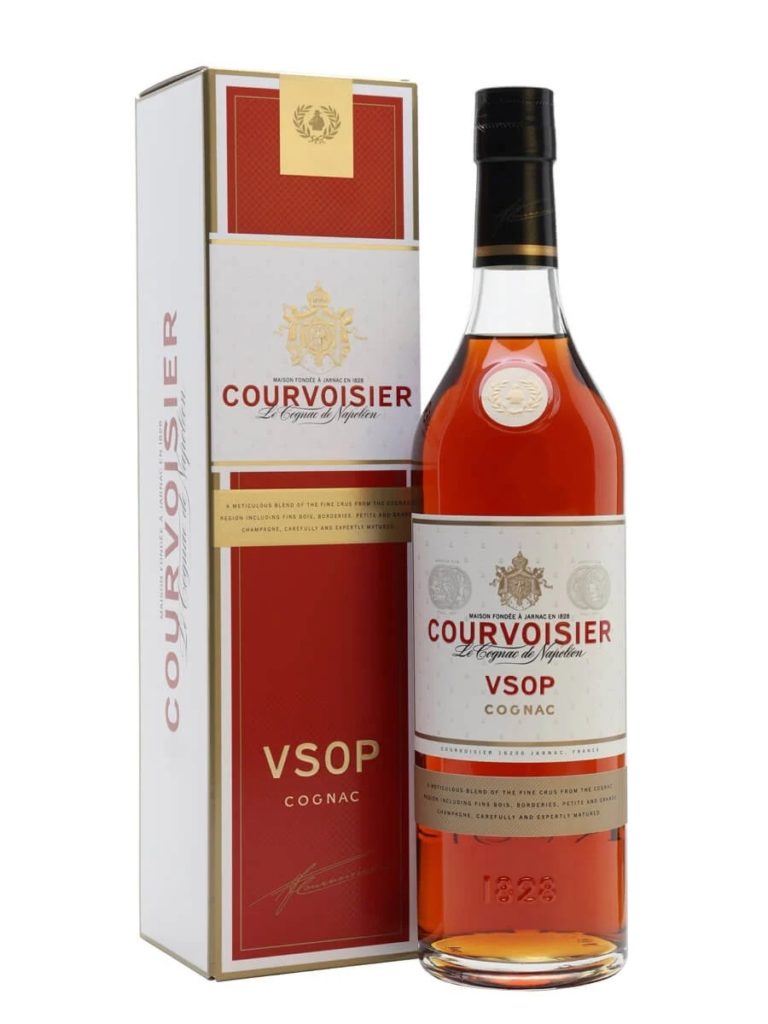 Courvoisier's Maison style celebrates the intricate nuances of its exuberant floral cognac. It is a cognac in blossom, exquisitely balanced, vibrant and lingering. Courvoisier VSOP captures the versatility and exquisite layering of the Courvoisier Maison blend. A long summer's day of jasmine and blossoming roses, hints of gingerbread and vanilla, deepening to dried apricot and peaches. This cognac is a marriage of four crus: Fins Bois, Borderies, Petite and Grande Champagne, carefully and expertly matured. Through the subtle art of making and blending, Courvoisier realises the potential of each and every ingredient. 
Paul John XO Brandy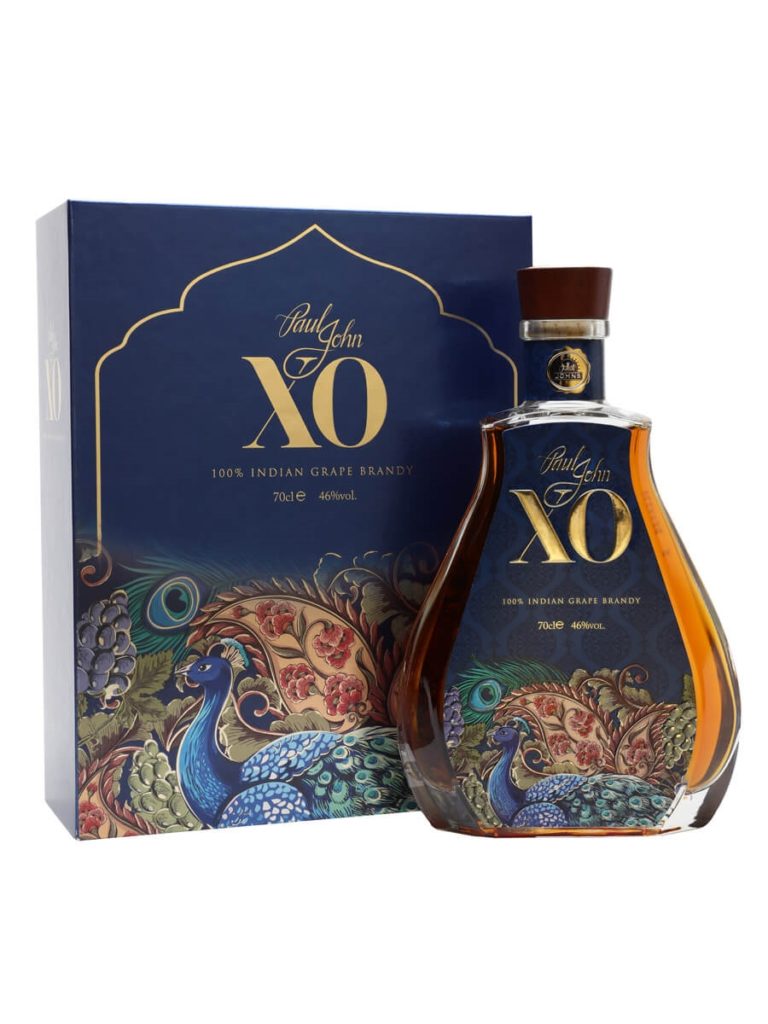 Paul John's Goan Brandy, made with Ugni Blanc and Bangalore purple grapes and matured in French Limousin oak casks, is an interesting release. Aromas of honey, strawberry liquorice, orange zest and butterscotch fill the nose, complemented by notes of cranberries, caramel and rum–soaked raisins throughout the palate.
Hennessy XO Cognac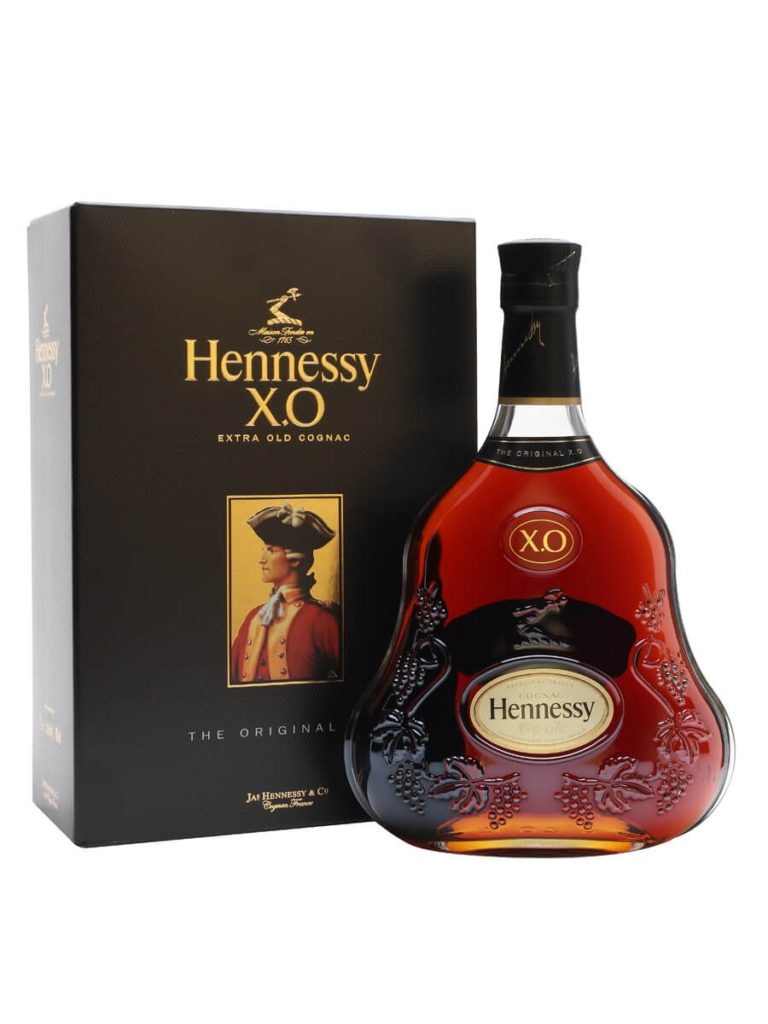 This is the original 'extra–old' cognac, which was first bottled in 1870 by Maurice Hennessy for family and friends. It is much darker and more complex than the VSOP, with appealing leather and tobacco notes and a touch of spice, making it a great cigar cognac.
Courvoisier Erte Cognac No.1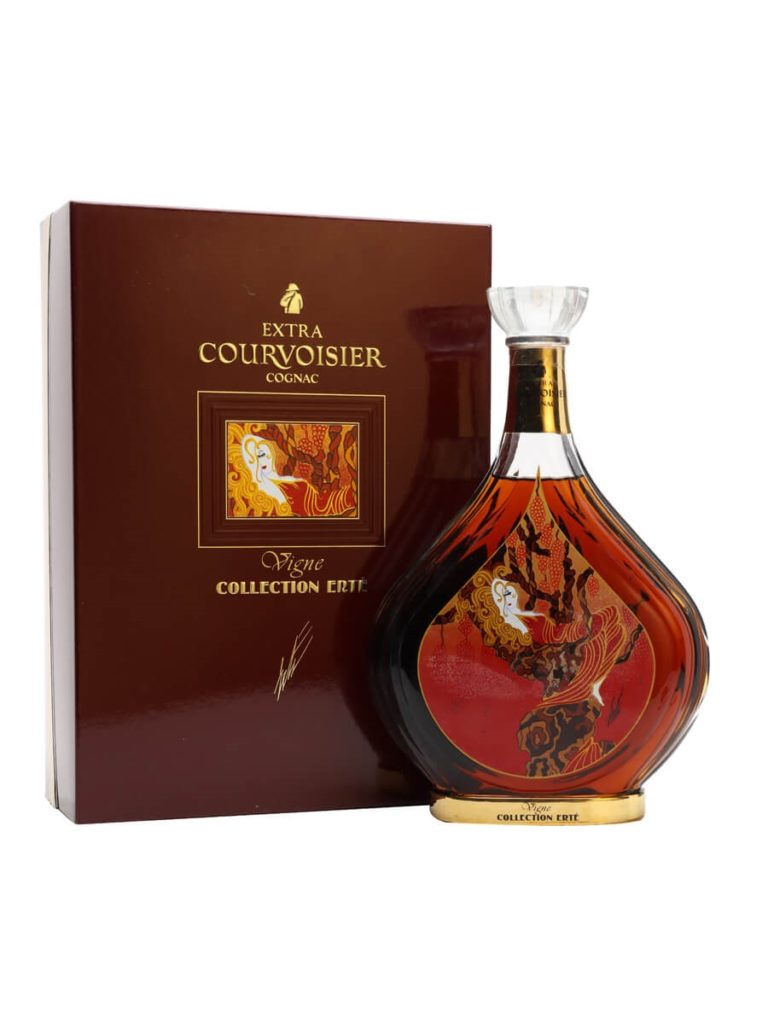 Erte was a leading Art Deco artist who sadly passed away shortly after the release of his limited edition Courvoisier bottles. These bottles are now highly sought–after by collectors, with some of the eaux–de–vie used in the production dating back to 1892, the year of Erte's birth.
HENNESSY PARADIS Gift box with bottle – 70 cL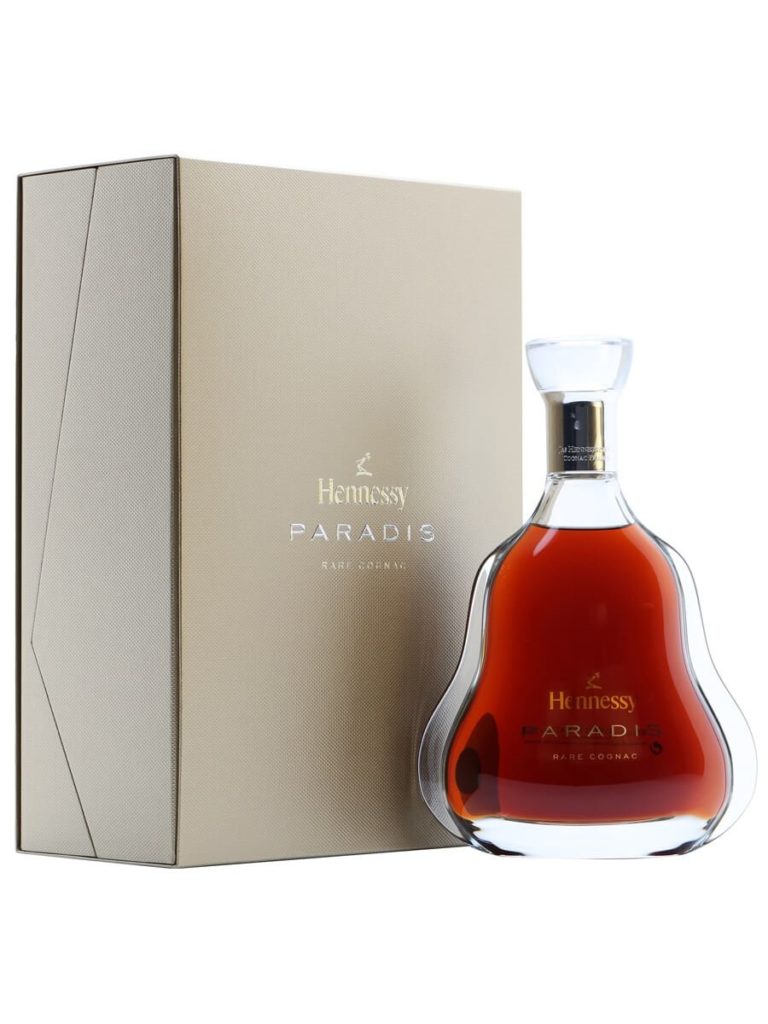 Hennessy Paradis, created in 1979, is named for the Hennessy Founder's Cellar where only the finest, rarest, and oldest eaux–de–vie are kept. The cognac is made from 100 eaux–de–vie aged for up to 130 years and is presented in a stunning decanter by Italian designer Ferruccio Laviani.
Chateau de Beaulon XO Premier Cognac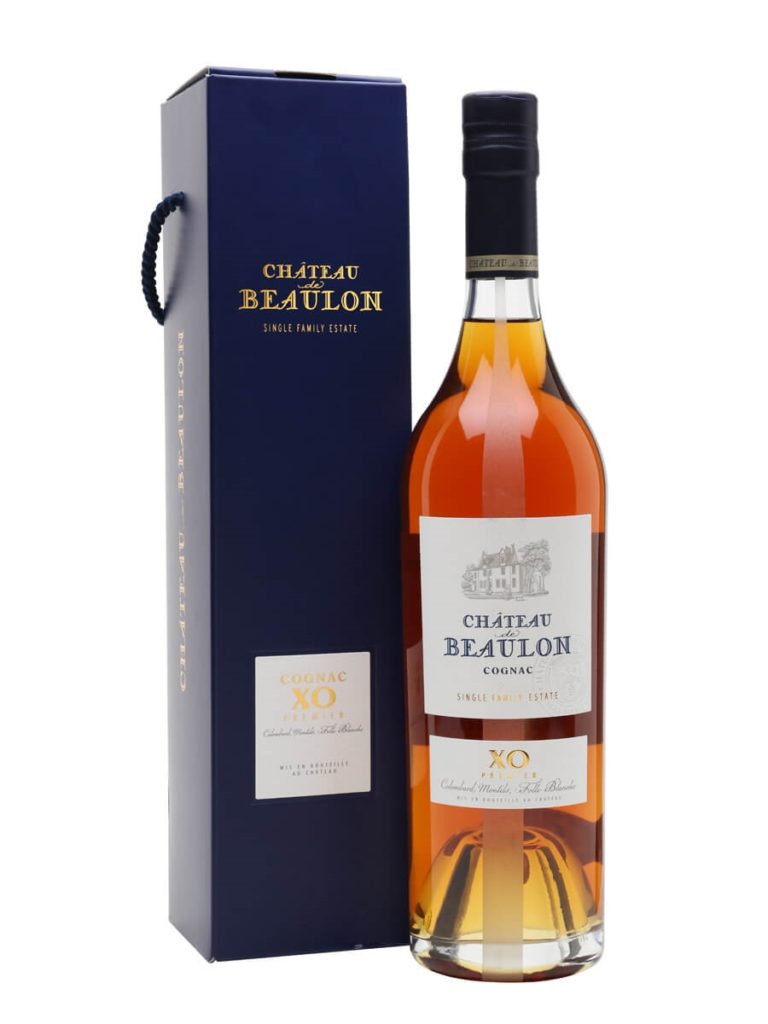 At Château de Beaulon, they only use grapes from their own vineyards to make their cognacs. This XO is made only with Folle Blanche and Colombard grapes and is aged for 12 years in Limousin and Tronçais oak barrels before bottling. There's a lot going on with the nose; almonds and softly spicy cinnamon mingle with tangy peach aromas while on the palate it's rich and fruit-laden with dark orange marmalade flavours which are well balanced with a sharper citrus hint. It all leads to a long, smooth finish with a pleasing freshness.
Remy Martin XO Cognac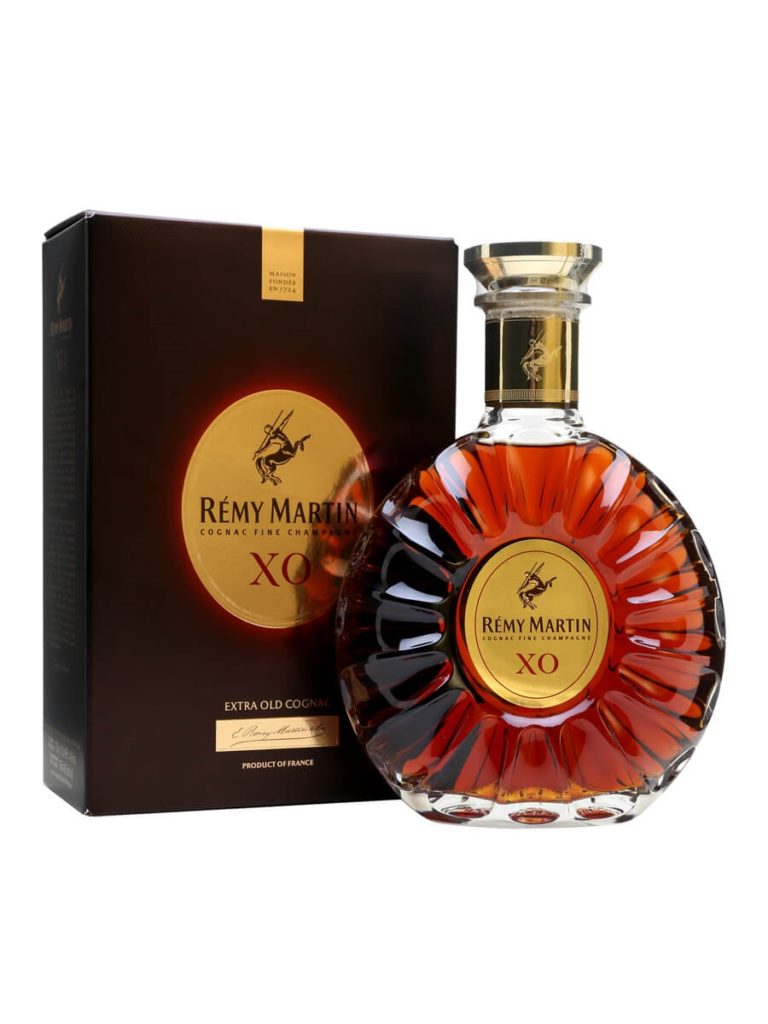 Rémy Martin XO is a double gold winner of the 2021 San Francisco World Spirits Competition. It is made by the cellar master, who blends up to 400 different eaux–de–vie from only the finest grapes. This cognac has a wide spectrum of aromas, including late summer fruit, floral notes of white flowers, and mature flavors of juicy plums and candied oranges. It also has a hint of hazelnuts and cinnamon. The palate is velvet smooth with a lingering finish.
Hine Rare VSOP Cognac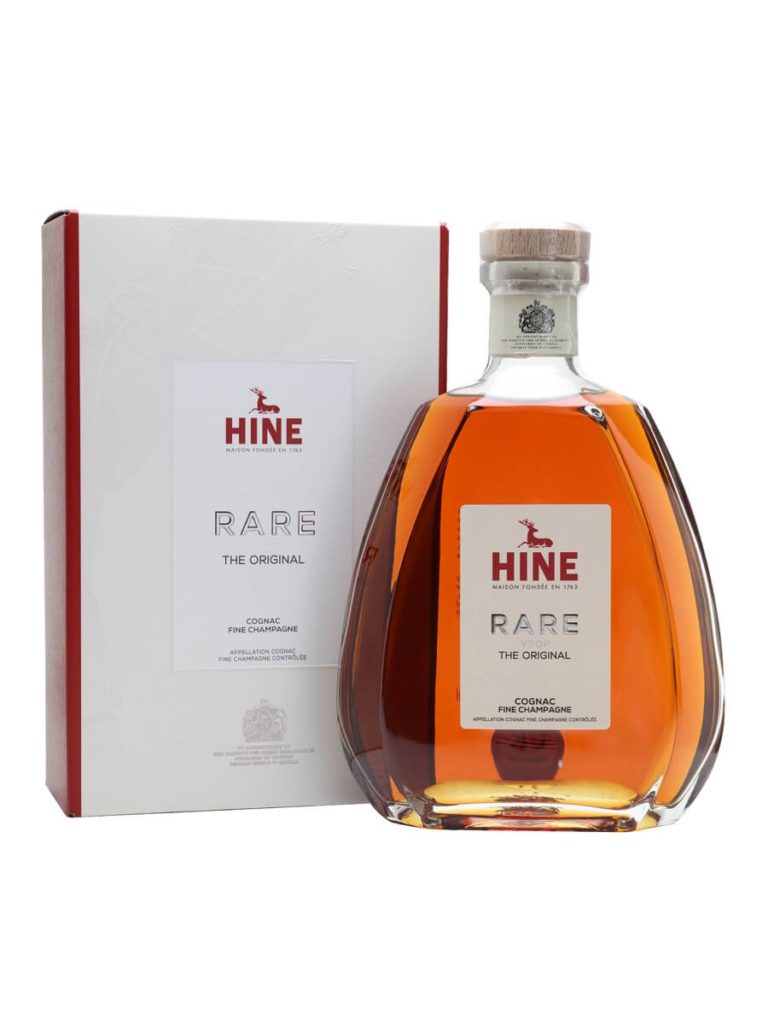 Hine Rare VSOP Cognac is made with 25 eaux–de–vie that have been aged in the Hine cellars. The eaux–de–vie come from the most prestigious regions for Cognac production: Grande and Petite Champagne. The liquid is aged in French oak casks for an average of eight years. This results in a VSOP Cognac with flavors of ripe apricot, succulent melon, and roasted nectarine. It can be enjoyed neat or in classic and celebratory cocktails. Hine has been creating the highest quality Cognacs for more than 250 years, respecting the Maison's heritage and terroir.