In celebration of World Whisky Day, we've rounded up the best whisky picks to help you toast to the occasion. From single malt scotch to small batch bourbon, there's a whisky for every taste. So grab a glass and enjoy a dram or two of the best whisky around. Slainte!
Bushmills 10 Year Old
Bushmills whiskey is a smooth and rich whiskey, made with bourbon and sherry casks. It is made in the village of Bushmills in County Antrim, and has been made there for over 400 years. The water used in the whiskey comes from the river busk, and the whiskey is made with experience and craft passed down from generation to generation.
Ardbeg Ardcore
Described as tasting like 'biting on a spiky ball', Ardcore is a dram that wears its heart on its sleeve… its black heart! Notes of charcoal and sweet smoke make for an in-your-face nose, while potent notes of aniseed and dark chocolate stamp this bottle out as one fit only for the most Ardcore of fans. Non chill-filtered at 46% ABV.
Stauning KAOS Triple Malt Whisky
Stauning's flagship whisky is a versatile, complex spirit that can be enjoyed neat, on the rocks, or in cocktails. The smoke and spice notes make it perfect for adding a Nordic twist to classic whisky drinks. Add ice for a bourbon/rye feel or spice up your classic whisky-based cocktail with a Nordic chaotic twist.
WhistlePig 10 Years Old
This whiskey is a rye that is 10 years old and has won multiple awards. It is 100% rye and is from Alberta, Canada. It is then re–aged in new, charred American oak in Vermont, USA. It is a bold, spice forward whiskey that is sweet on the palate with hints of caramel and vanilla, followed by rye spice and mint, then a warm butterscotch and caramel finish.
Cotswolds Rum Cask Single Malt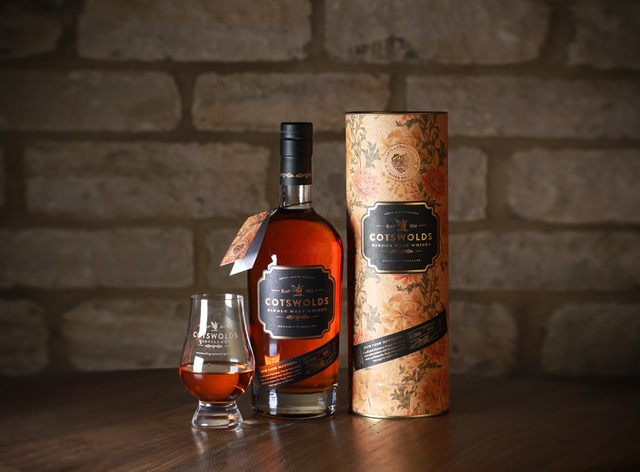 The Rum Cask Single Malt Whisky is the third release in Cotswolds Distillery's Hearts & Crafts collection. The yearly limited–edition series celebrates the Arts & Crafts movement, which flourished in the Cotswolds and stood for the importance of traditional craftsmanship – the same values upon which the rural distillery was built. This limited release has been aged in rejuvenated French oak ex–red wine casks seasoned with fine Caribbean rum, resulting in a well–balanced single malt with notes of soft brown sugar and ripe pears. All bottles come with a limited–edition William Morris design presentation tube.
Ardbeg Wee Beastie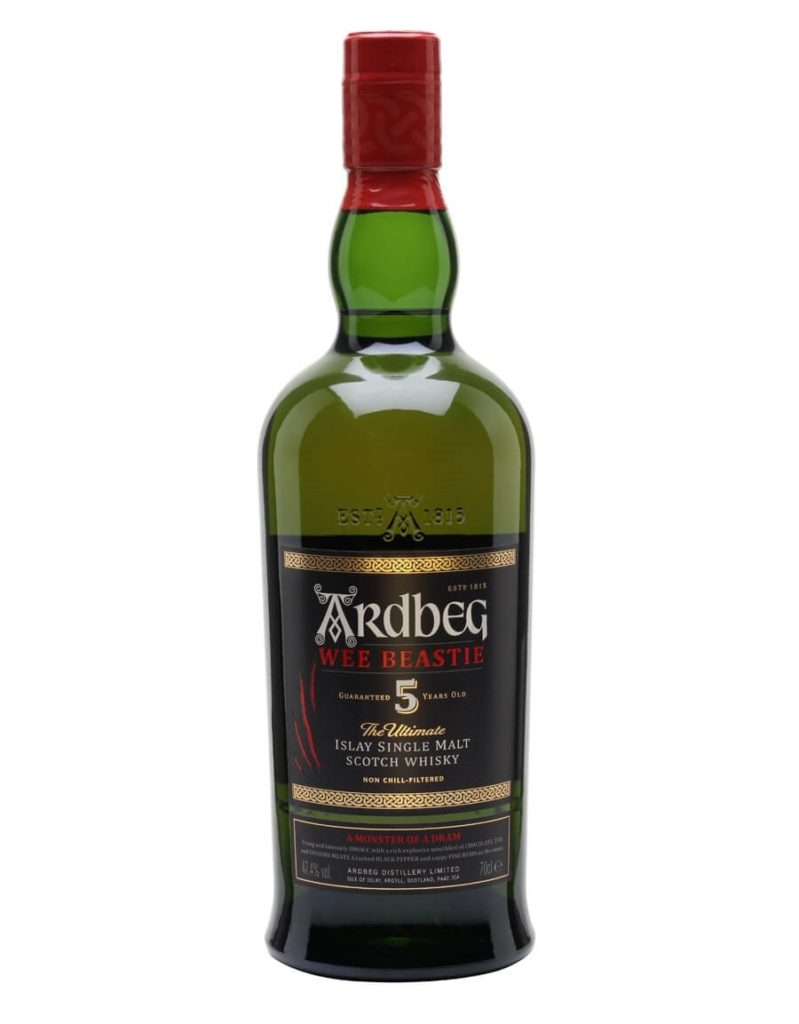 Ardbeg Wee Beastie is a 5 year old single malt whisky from the Isle of Islay in Scotland. It is matured in ex–bourbon and Oloroso sherry casks and is untamed by age. It has intense aromas of cracked black pepper, sappy pine resin, tar and sharp tangs of smoke. It's a monster of a dram and not for the faint-hearted!
Kentucky Owl The Wiseman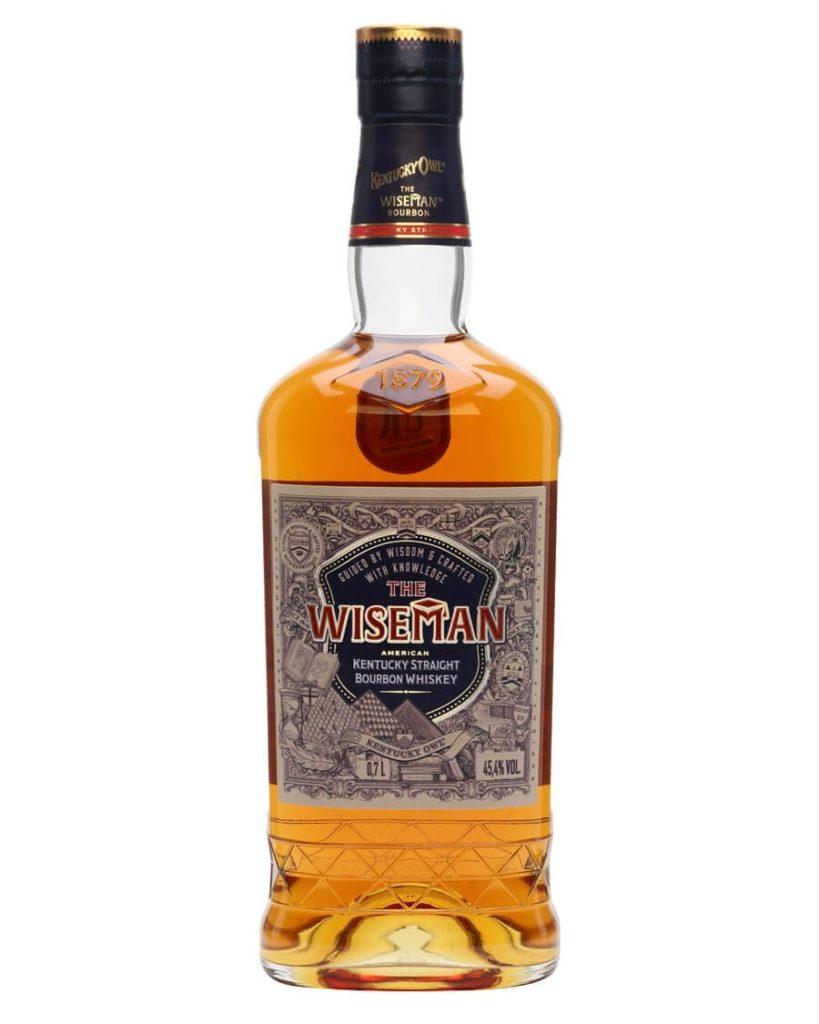 Kentucky Owl whiskey maker has launched its latest expression, the Kentucky Owl The Wiseman. This luxury, ultra-premium award-winning Bourbon is a blend of Kentucky Owl 4-year-old wheat and high-rye bourbons, along with 5 ½-year and 8 ½-year-old Kentucky-sourced bourbons. The Wiseman is the latest addition to the Kentucky Owl portfolio, with its last blended bourbon designed to drink neat, on the rocks or in a cocktail.
Glenfiddich Fire & Cane
Glenfiddich's Fire & Cane is the fourth concept in the Experimental Series and marries whisky with non–peated malts that have been matured side–by–side in bourbon casks. Providing an explosion of campfire smokiness, the Latin finished rum leaves a lingering woodiness on the palate with a surprising long–lasting flavour of sweet toffee, soft spice, and toasted marshmallow.
Rampur Double Cask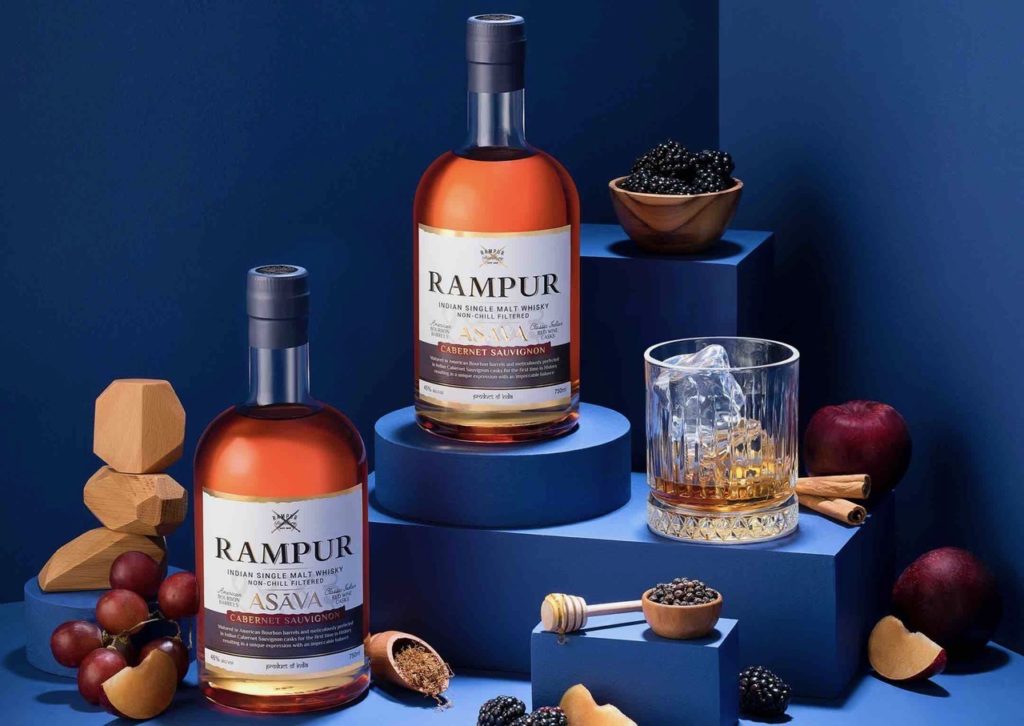 Rampur Asava Indian Single Malt Whisky is produced by Rampur Distillery, which is one of India's largest and oldest distilleries. The distillery is located at the foothills of the Himalayan mountains, which exposes the whisky to polar opposite climate conditions throughout the year. The flavour of the famous Indian Summer gives Rampur Asava Indian Single Malt Whisky an added dimension and depth. Indian whisky matures significantly more quickly than other whiskies, such as Scotch and Irish Whisky.
Glenfiddich 15 Year Old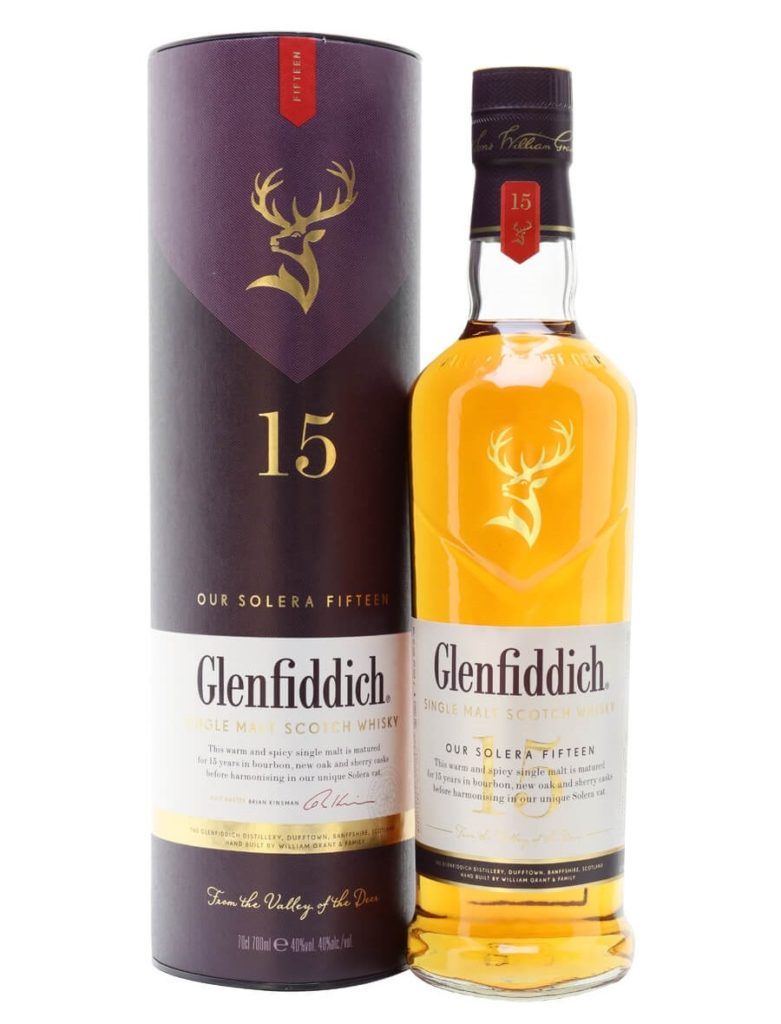 Glenfiddich 15 Year Old exemplifies Glenfiddich's family tradition of innovation. Aged in European oak sherry casks and new oak casks for at least fifteen years, this warming, spiced liquid carries sweet aromas of sweet honey, vanilla fudge and chocolate. With silky-smooth tastes of sherry oak, cinnamon and ginger, this whisky is full-bodied with a lingering sweet finish.
Gladstone Axe American Oak Blended Malt Scotch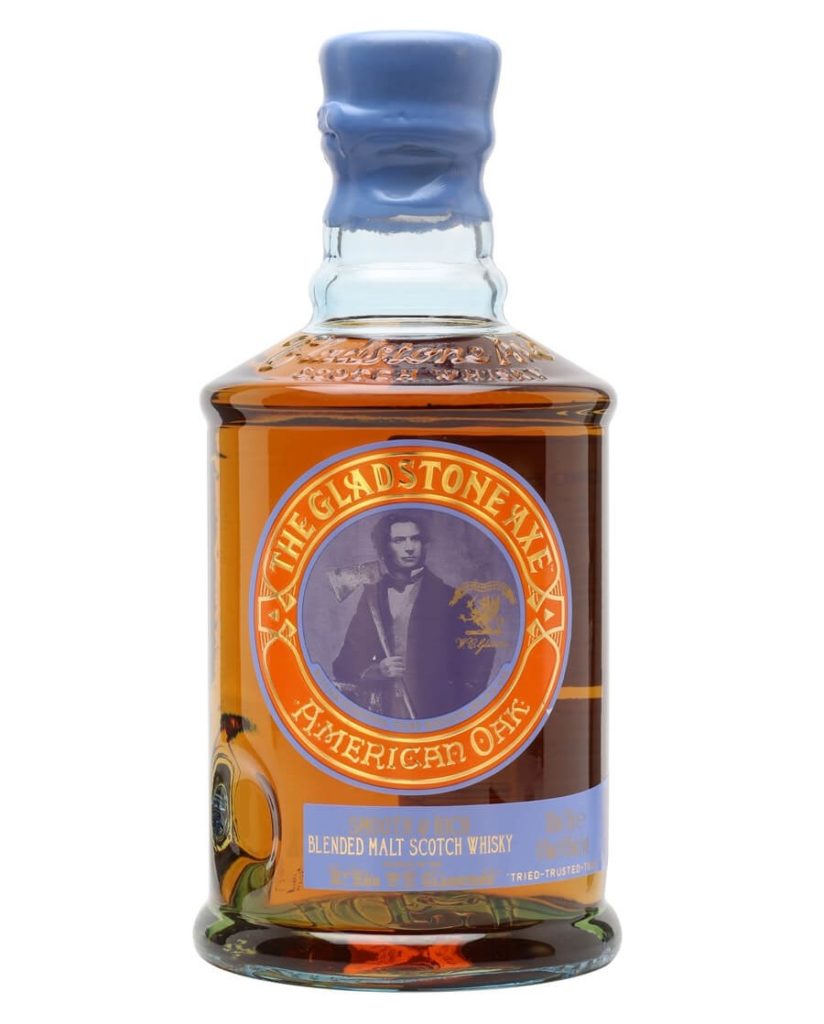 Gladstone Axe is a blend of Highland malt whiskies that has been matured in American oak casks. The bottle features a portrait of William Gladstone, who was a fan of felling trees in his spare time. Gladstone Axe has aromas of malty biscuits, soft oak spice, caramel and vanilla. The palate also has notes of baked apples, barley sugar sweets, custard creams and honey.
Patrón Añejo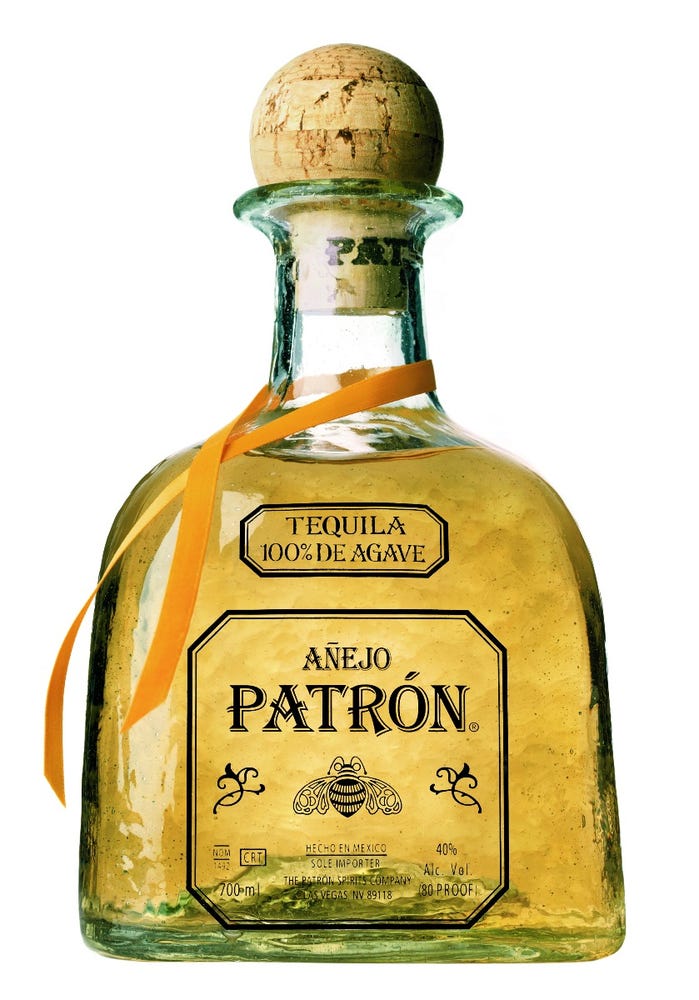 Patrón Añejo is a tequila that is distilled in a way that makes it resemble whisky. It is oak–aged for over 12 months, giving it a unique flavour. It can be enjoyed on its own or in a twist on the classic Old Fashioned Cocktail. With a finish of caramel & smokey notes, Patrón Añejo makes an ideal alternative to toast World Whisky Day for non-whisky drinkers.