One of the most popular seaside resorts in Turkey, Bodrum Town sees many sun-seeking travellers grace its shores every summer. Bodrum (ancient Halicarnassus) is a well-oiled machine with an elegance and vibrancy about it like no other. There is a beautiful castle lording over the rest of the town whilst the marina glistens with many a sparkling yacht. The Aegean character of the town has been carefully preserved and laws restrict building heights ensuring the white-washed houses are unspoiled and the ancient ruins dotted around the town are still absolute gems. Ready to go? Check out our favourite luxury hotels in the seaside getaway.
Amanruya
Tucked away in an ancient pine forest and just a few minute's walk from the Aegean Sea sits the Amanruya hotel. Inspired by traditional Turkish architecture and design the resort is understated but hugely handsome and offers guests an abundance of space and privacy. The hotel comprises of X rooms which take the form of refined bungalows all of which offer stunning sea views and have their own private pool. Guests can enjoy the use of a first-class spa, infinity pool and a private beach. For those seeking a more active experience there is a gym, yoga studios, a tennis court and the private jetty is the perfect place to launch a paddleboard or other water-sports activities. With an array of dining options and menus created from fresh, local and seasonal produce there is something to suite every appetite and occasion. From relaxed and causal snacks served poolside, beach club or on the terrace to the exquisite cuisine served high on the hillside at the Anatolian Dining Pavilion. Private dining options can also be arranged at many of the beautiful locations throughout the hotel. The privacy and secluded spots around this hotel make it the perfect getaway for a romantic retreat or ideal for those who desire some real down-time.
Voyage Torba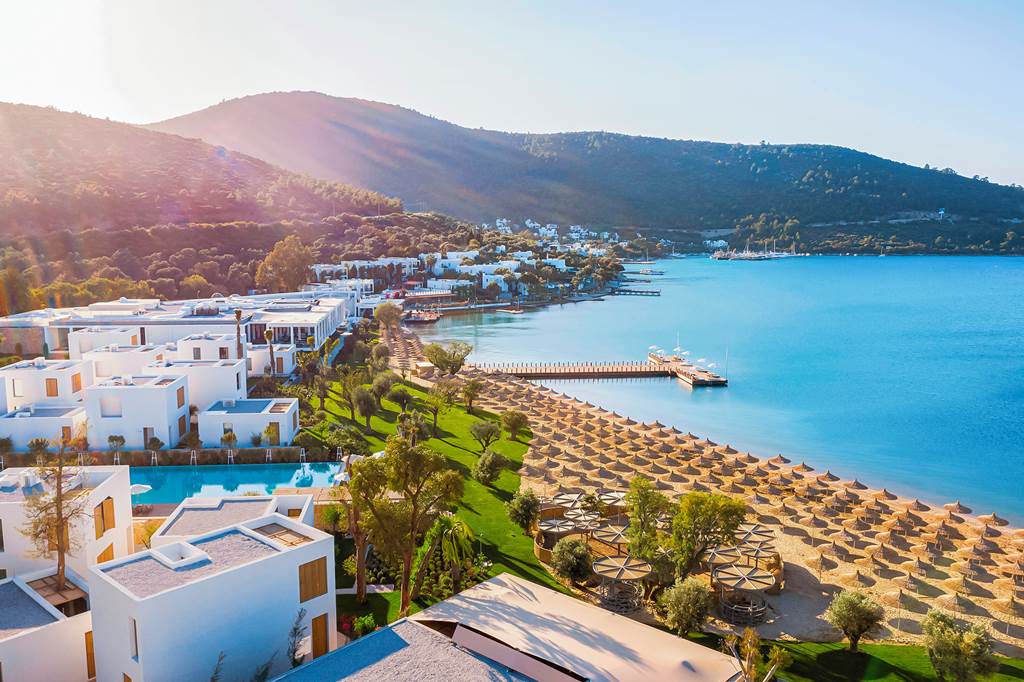 This beautiful beachfront resort is located in the picturesque village of Torba, with views across the sparkling Aegean Sea and a mountainous backdrop it's difficult to believe that bustling Bodrum is just 6km away. The hotel boasts superb facilities for family fun including designated kids' pools, sports activities and evening entertainment, however the sophisticated adult only areas offer a quieter pace for those preferring a more mature holiday. Experienced and talented chefs create culinary delights at the eight al carte restaurants, whilst the open buffet is rich and plentiful in its offering. The resort is home to twelve concept bars for innovative drinks and musical entertainment. The 495-room resort offers a range of room options; from standard garden and sea view through to executive and private deluxe lagoon. For those wishing to enjoy a VIP experience the Voyage Assistant is on hand to arrange the finest of details to make your holiday simply perfect.
Casa dell'Arte Bodrum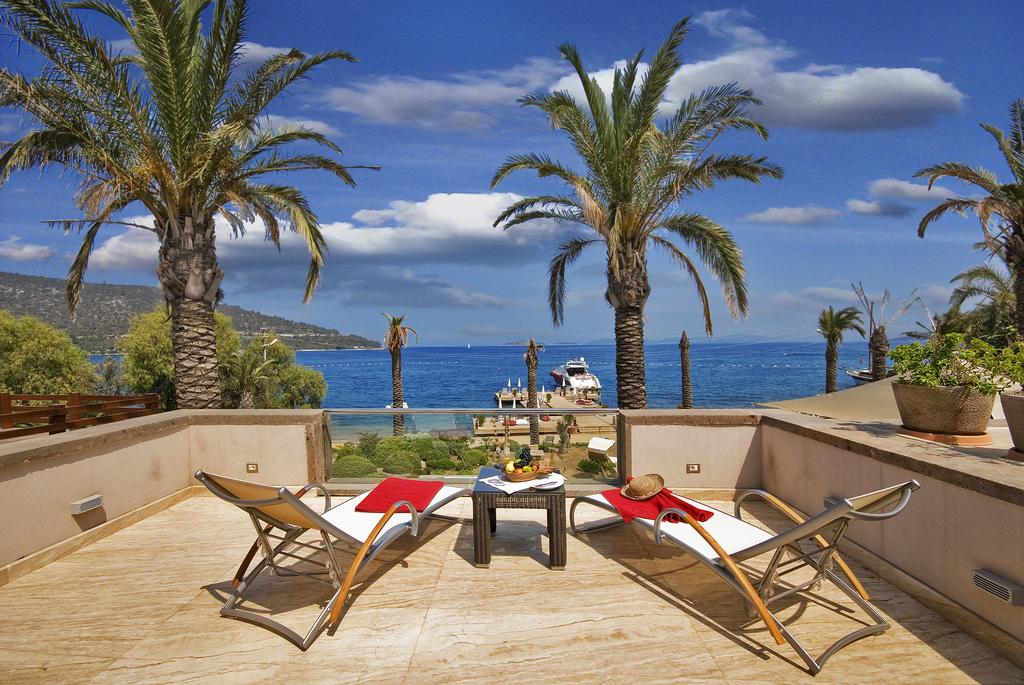 The magical fishing village of Torba is home to the stunning and super stylish Casa dell'Arte. Specialist art collections adorn the walls at this boutique hotel that comprises of just twelve rooms and suites, each named after a sign of the zodiac. Choose from panoramic sea-view suites to duplex or dome suites – all of which are elegantly appointed with a contemporary design. Guests can make use of the private pool and private jetty for a refreshing dip or indulge in some pampering with massage and spa facilities. Yoga and tennis can also be arranged whilst for seafaring types, there is a private yacht for hire complete with expert crew and again decorated with a private and impressive art collection. Dining here is an exquisite experience as head Chef at the hotels' renowned restaurant creates beautifully presented dishes and mouth-watering flavours all inspired by the unique geography of Bodrum. Buffet breakfast presents fresh and local ingredients that can be enjoyed in the well-manicured gardens or in the beautifully appointed and intimate dining room and drinks and snacks are served throughout the day and can be enjoyed at any of the hotel's private and luxurious spaces. This is a place that will make you feel very special.
Mandarin Oriental, Bodrum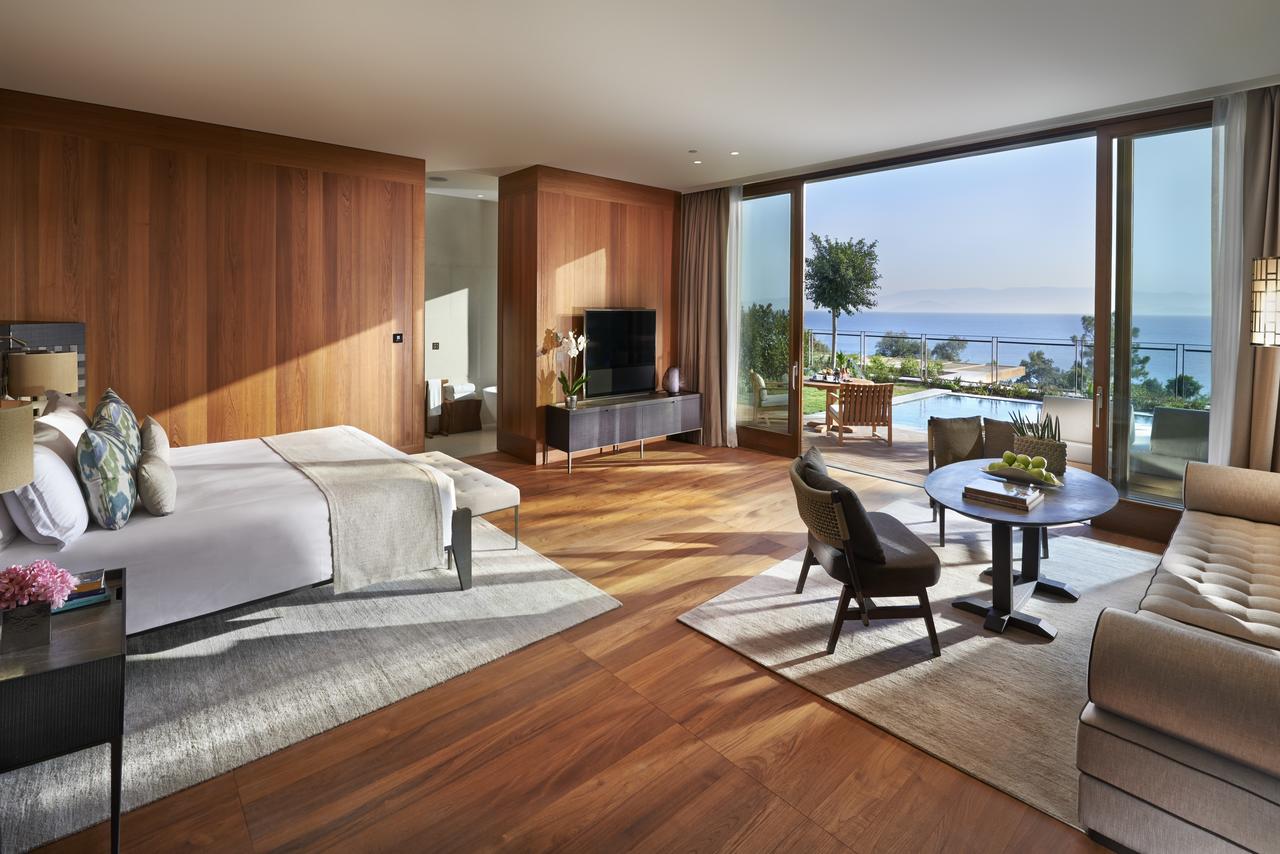 Set in a stunning location overlooking the emerald blue Aegean Sea, the Mandarin Oriental offers extreme comfort and class over 59 guest rooms, 29 suites and 36 apartments, each designed with an impeccable eye for contemporary Turkish and Oriental fusion styled furnishings. With 2 private beaches, a sumptuous spa and a wide-ranging variety of cuisines to choose from, you're guaranteed to feel relaxed and inspired in this opulent beachfront resort. The Mandarin Oriental lives up to its name in this palatial five-star resort, where guests can indulge in lavish services and facilities which include everything from yoga to designer shopping.
The Bodrum EDITION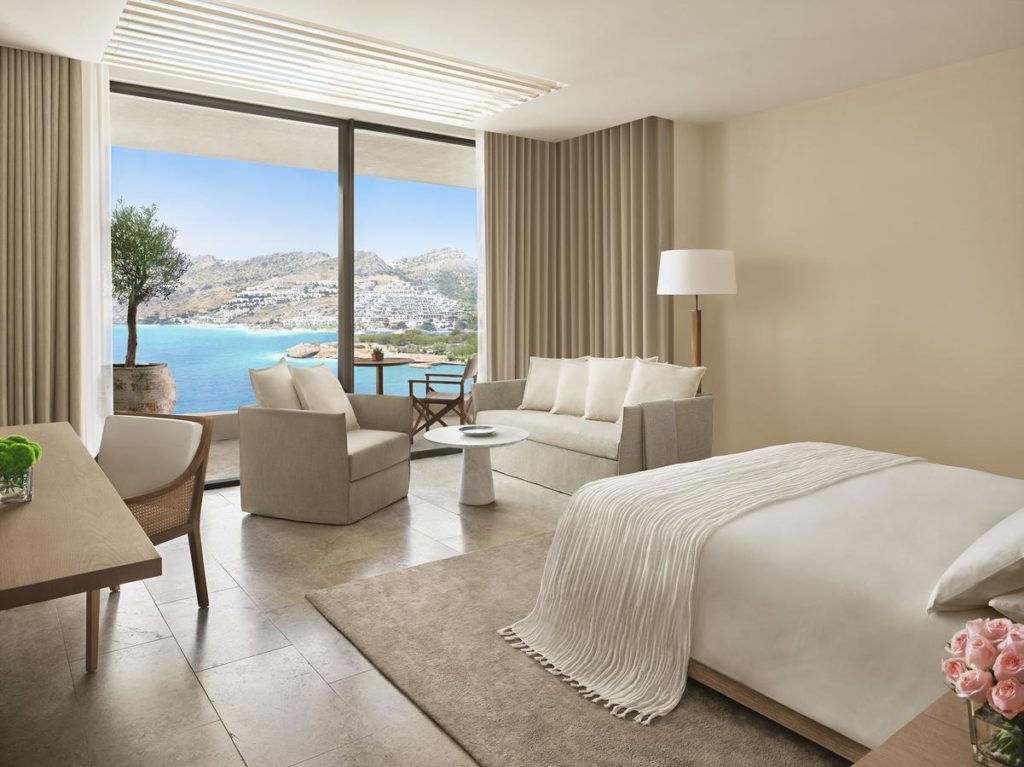 Perched on a hill just 3km from the gorgeous Yalikavak Marina, The Bodrum EDITION offers enthralling coastal views of the turquoise coast with its terraces, promenades and seaside pools and spa. Sleek, sharp and stylish, this hotel offers luxuriant food, both casual and refined, as well as two sensational bars for a romantic Mediterranean-inspired evening. With spacious rooms, suites and bungalows on offer, you can expect polished stone floors, marble baths and bright, light decor for ultimate relaxation. The service is kingly at this majestic five-star resort.
Caresse Bodrum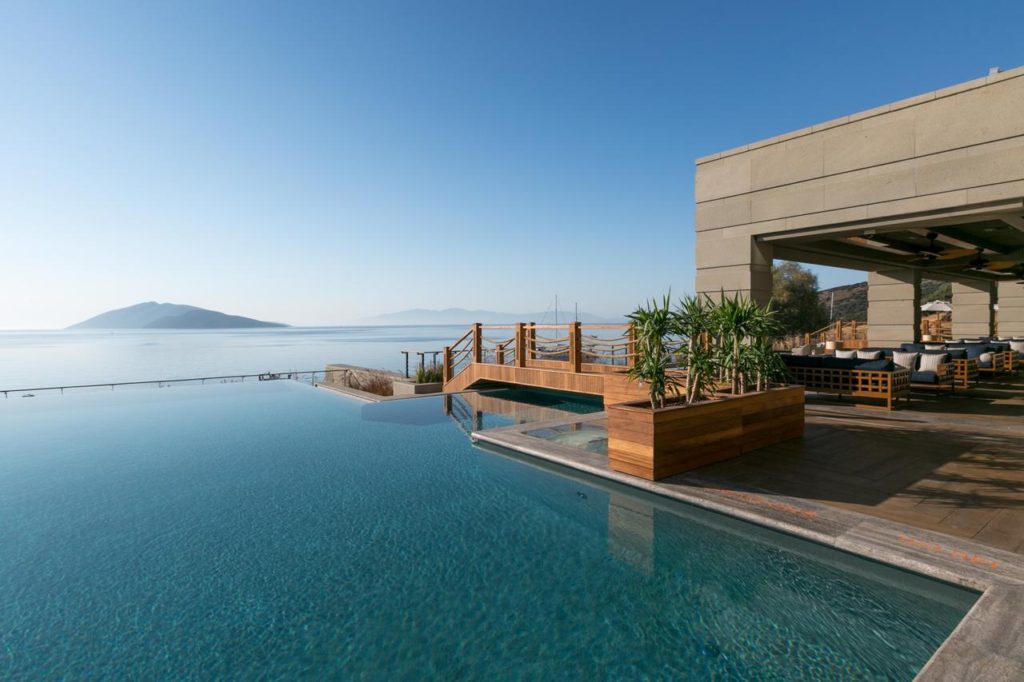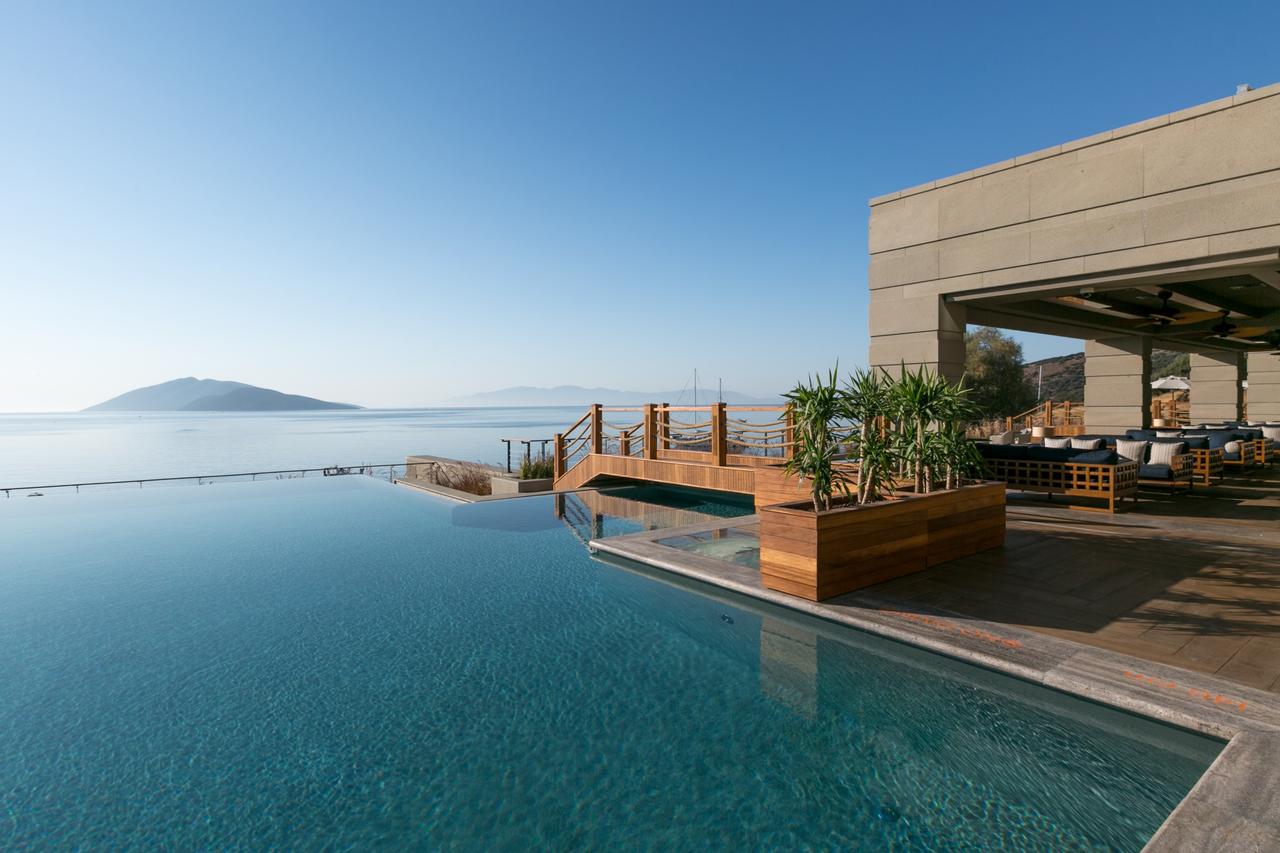 This luxury resort is set on a spectacular section of Bodrum's coastline, with stunning beaches, seaside pools and terraces. Its 75 airy rooms and 9 suites are decorated with modern furnishings complimented by a Turkish twist, enticing such esteemed visitors as the Saudi royal family. Its 4 restaurants feature everything from both contemporary and traditional Aegean cuisine to sushi, making best use of locally caught fish and rarer global options. The hotel's own boats are available to hire for coastal excursions, including a luxury yacht features in James Bond's Casino Royale. Take advantage of the dazzling and well-stocked seafront bar on the evening, watching the lights bounce off the seawater.
Kempinski Hotel Barbaros Bay Bodrum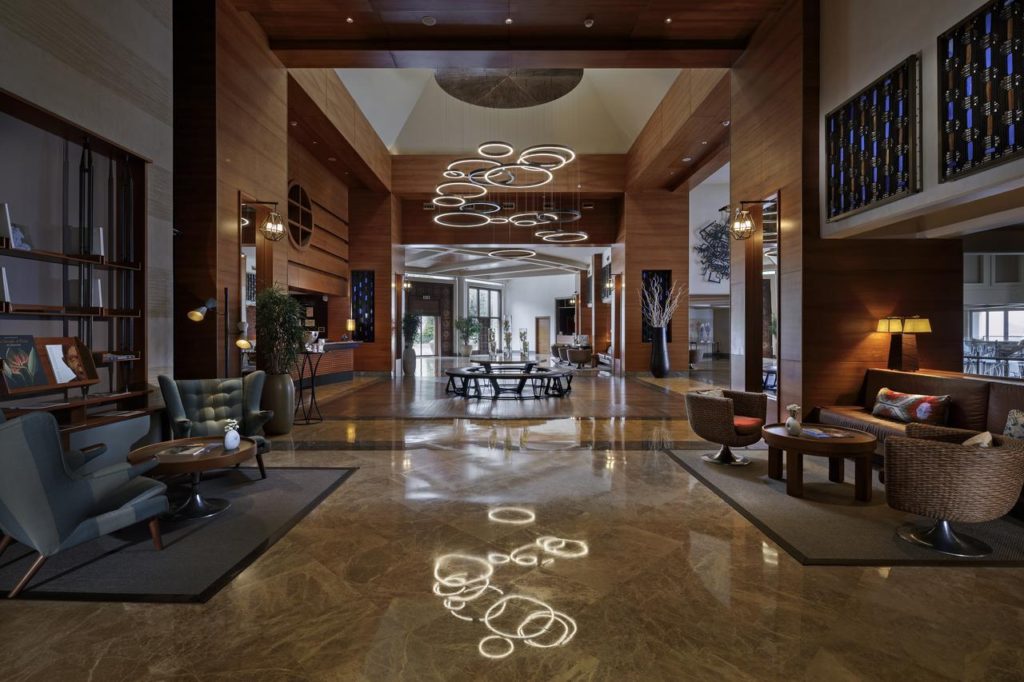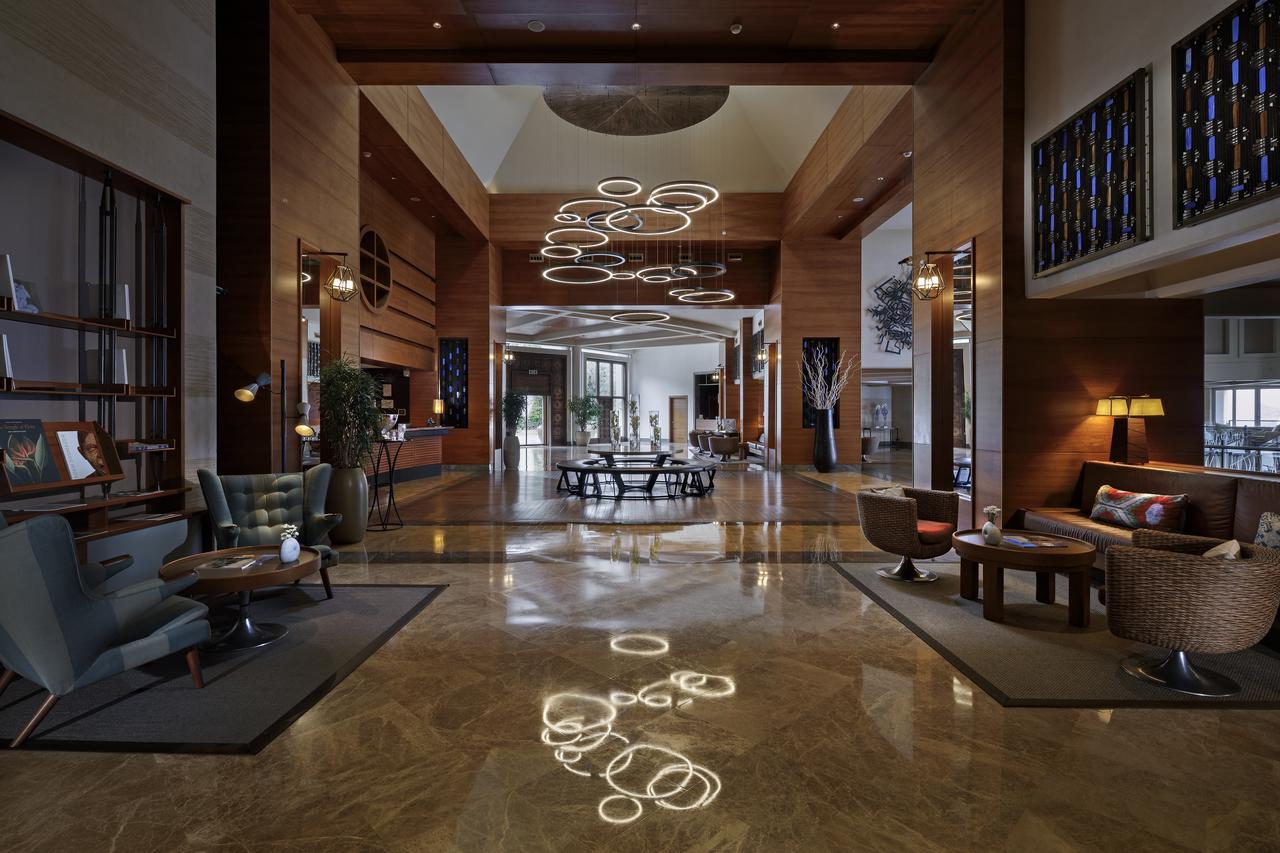 Hidden upon a cliff-top which overlooks the spectacular Barbaros Bay and its unspoilt landscape, this Kempinski owned resort is ideal for those looking for seafront style and natural grandeur. Classically decorated with high ceilings, traditional Turkish architecture, drapes and opulent furnishings, guests have access to private beaches lusciously kitted out with wicker beds and shielded, green vegetation. The service is friendly and the facilities top notch, with a choice of 3 restaurants on-site: Italian, Aegean and Vietnamese. A Turkish themed beach bar offers poolside lunches and evening drinks on a spectacular seafront patio.
Divan Bodrum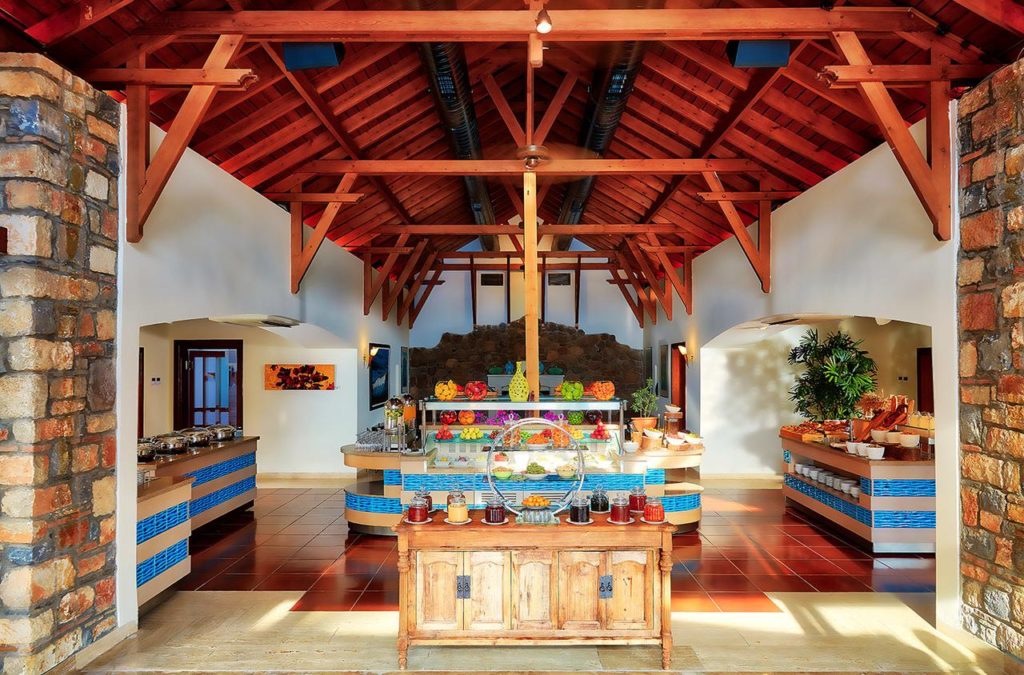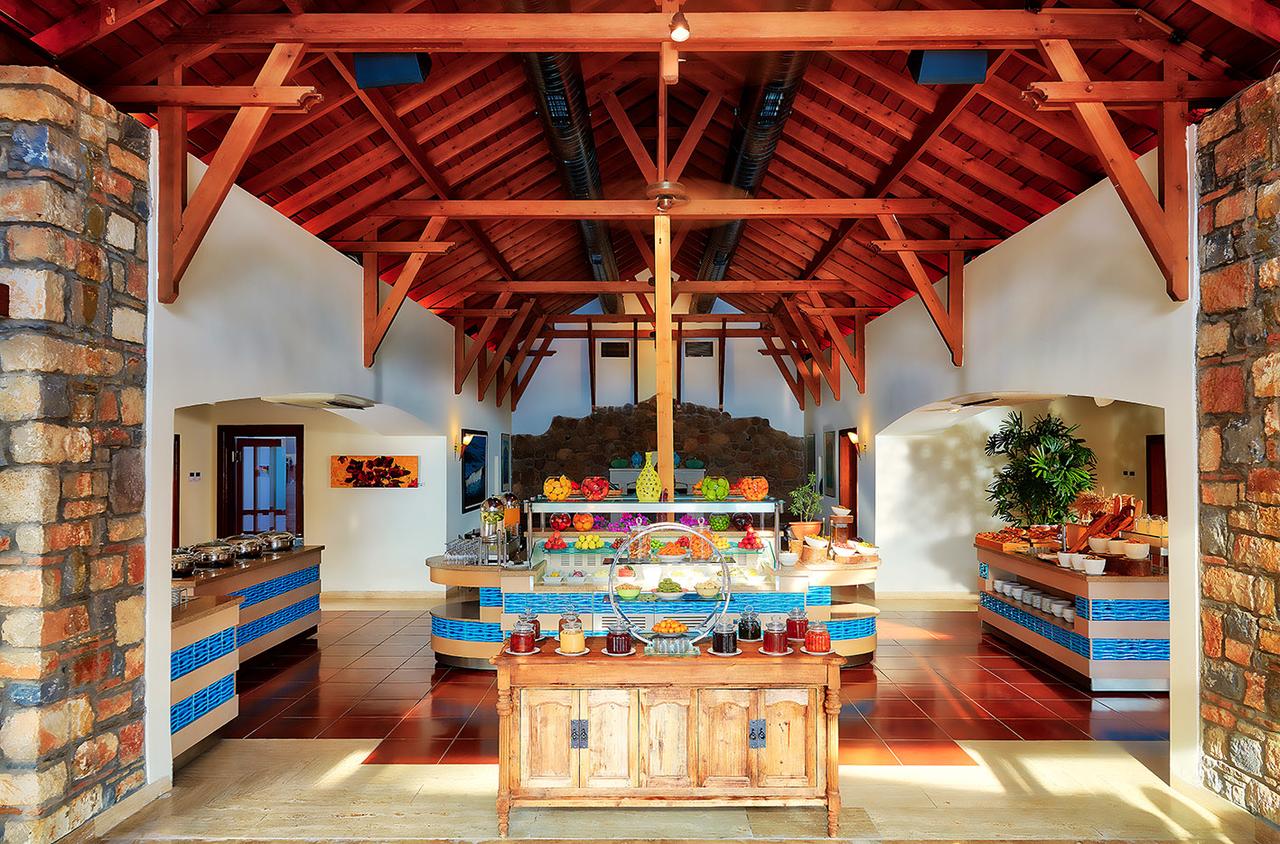 A boutique hotel within a secluded and serene setting, the Divan Bodrum offers exquisite access to the Aegean Sea with its sandy beaches and seaborne excursions. Described as one of the most excellent choices on the Mediterranean by the famed publisher Condé Nast, guests can expect both luxury and relaxation in this traditional stone-built resort. The hotel features 60 rooms from standard guest rooms to deluxe suites, with a simple, traditional style consisting of colourful furnishings, large windows and airy, spacious rooms. Its restaurant specialises in local Aegean and Mediterranean cuisine, with stunning seafood, meats and vegetable which draw on the region's multicultural culinary landscape. We recommend sipping on an inspired cocktail in the waterfront bar, relaxing in one of the hammocks as the sun sets over the Aegean Sea.
Nikki Beach Resort & Spa Bodrum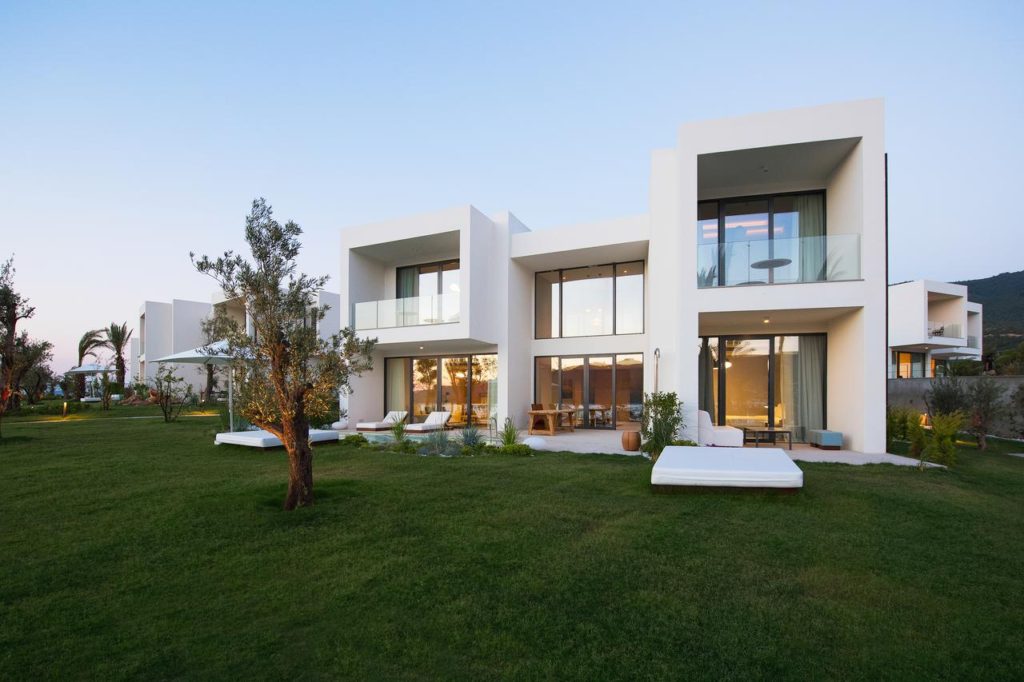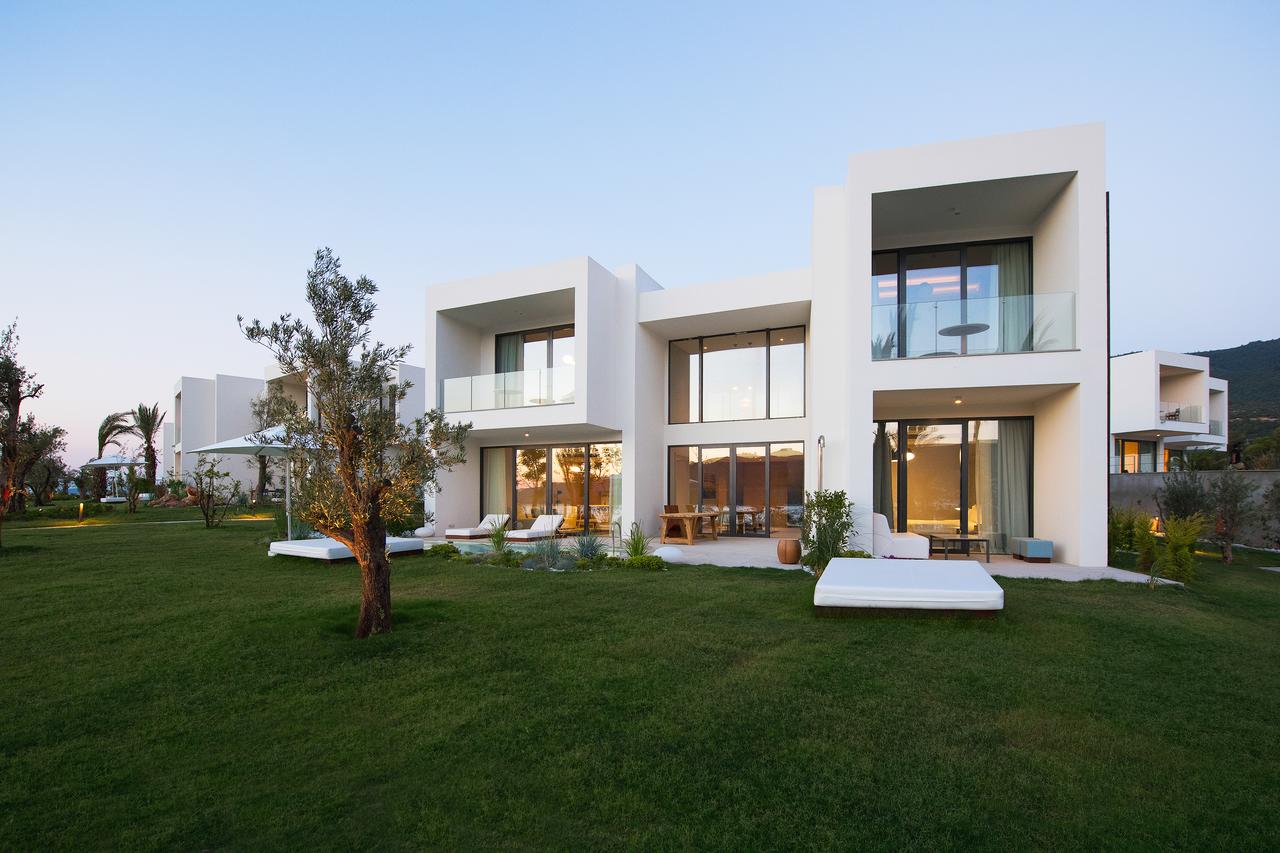 Styled as a fashionable lifestyle hotel, this coastal gem exudes natural pomp with its sheltered beach setting and rugged rock terrain. Consisting of 76 rooms kitted out with timbered balconies, stone patios and private terraces, each unit blends seamlessly with the natural surroundings, producing a truly intimate guest experience. With a restaurant, café and lounge each brushing next to the glorious coastal waters, the focus is on healthy, free-range cuisine and freshly caught seafood, be it through sumptuous sushi or inspired Aegean tradition. Services and facilities include live music and evening entertainment, yoga parties and relaxing spa treatments, and a multitude of seaborne activities including water sports and fishing.
Macakizi Bodrum
Maçakizi hotel is named after the Queen of Spades, known for her intelligence and beauty and the hotel certainly lives up to its namesake. Stylish and sophisticated with a cool laid-back vibe it's easy to see why this is a popular choice for the cool crowd in Bodrum, with celebrities such as Mick Jagger named on the guest book. The hotel is conveniently located and comprises of 74 rooms including 21 suites – for the utmost in privacy choose the Upper Deck suite which is hidden away on the hillside. Guests can take a quick dip in the small hotel pool or head to the seafront deck for the full Aegean aquatic experience. For those wanting something less strenuous guests can indulge in a treatment in the open-plan Nuxe spa treatment rooms. Dinner here is a glamorous affair in terms of ambience and cuisine with a wonderful menu ranging from fresh Mediterranean dishes to traditional Turkish cuisine. Each dish is a work of art and dining here truly is gastronomic experience. The Maçakizi family is expanding with the recent additions to its portfolio including Villa Maçakizi for the ultimate in a private getaway and the Maçakizi Halas 71 the sophisticated yacht which is available for charter and features the unique and high class dining experience the hotel name has become famous for.