Step directly into a fairy-tale when visiting Bruges. As one of Europe's best preserved cities visitors can enjoy picturesque cobbled lanes, charming canals, bustling and vibrant market squares dotted with beautiful towers and historical churches. Enjoy a gentle cruise down the canals past lane after lane of whitewashed ancient almshouses. Our top tip to visiting this chocolate-box city is to avoid the tourist-filled summer months but visit in Spring when the daffodils fill the Begijnhof Retreat courtyard or Christmas when the festive markets light up the town. Our top tip? Don't just make it a day trip, stay for a night or two to enjoy the city fully – the city is artfully illuminated after dark and is a must see. Here are our favourite hotels in the city…
Read our guide to the best hotels in Antwerp
Hotel Van Cleef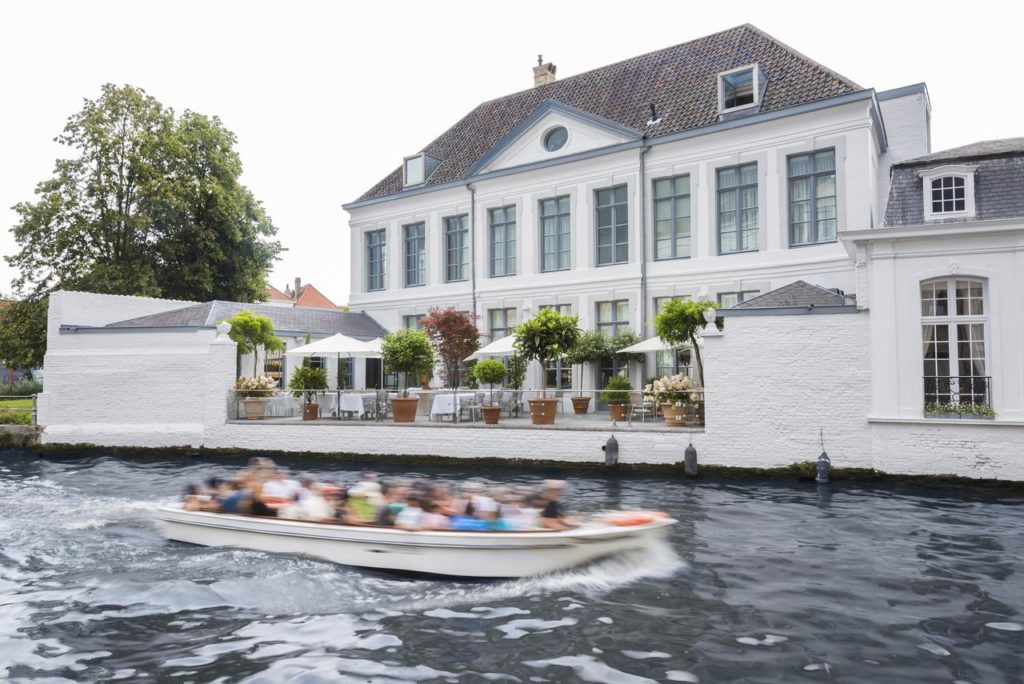 Home to the Van Cleef dynasty for over seven hundred years, and now an Italianate boutique hotel overlooking a canal, room amenities include minibars and marble bathrooms with whirlpool tubs. Upgrades bring canal views and wooden-beamed ceilings, but all guests can enjoy the artworks lining the restaurant walls, and the ideally-placed waterside terrace. Run by the team behind The Pand and De Orangerie, it won a Belgian Hospitality Award for Best Hotel Concept in 2015. The Van Cleef is a short distance from the medieval Belfry of Bruges, and one kilometre from the Church of Our Lady and its Michelangelo sculpture.
The Pand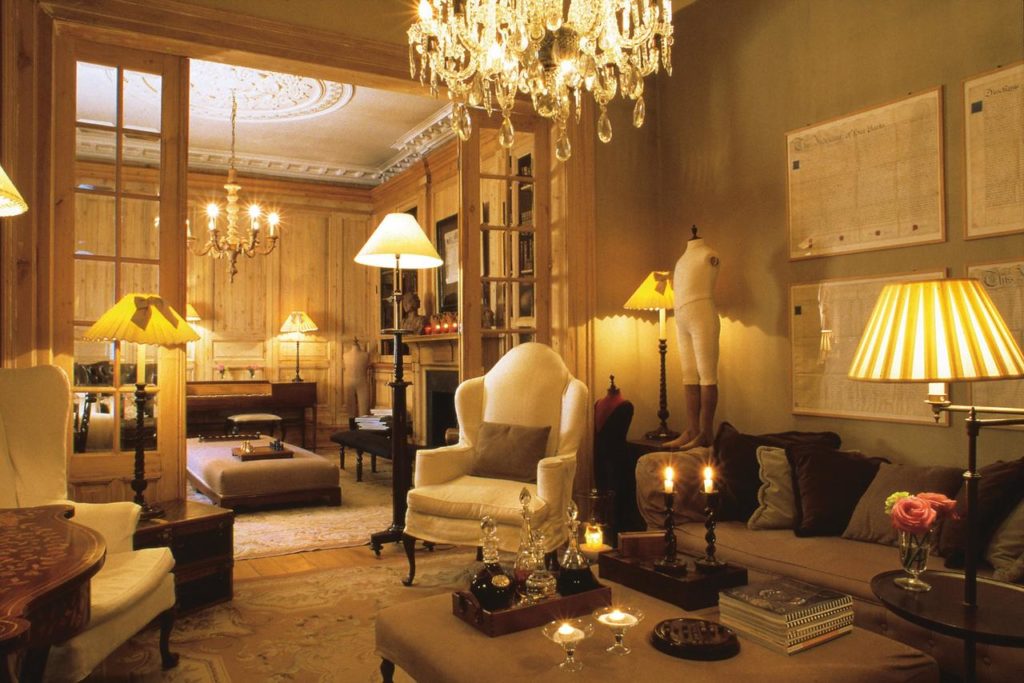 Individually-decorated rooms in this eighteenth-century boutique hotel feature antiques as well as Ralph Lauren fabrics and up-to-date facilities, with suites including whirlpool tubs and four-poster beds. The luxurious bar boasts leather and mahogany furniture, a theme continued for the wood-panelled walls in the lounge, while guests can also relax in a peaceful courtyard. The Pand is close to the city's historic heart, and just five minutes away from the Markt square with its imposing historic guilds, bustling restaurants and the Belfry tower. Alternatively, a seven-minute walk will deliver chocoholics to the Choco-Story chocolate museum.
Hotel Prisenhof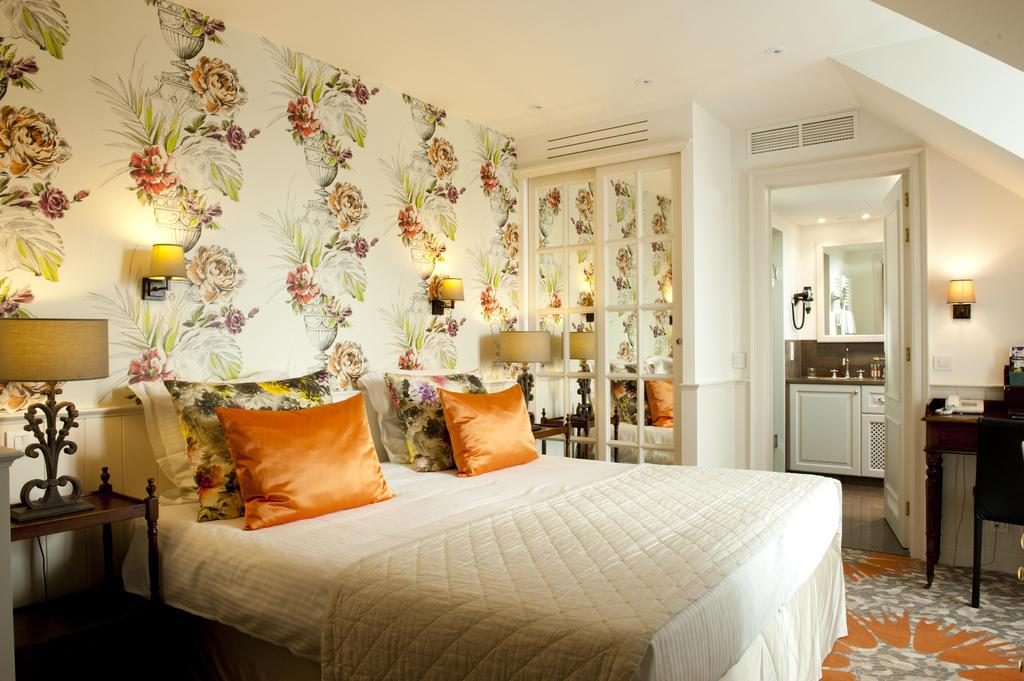 Originally a 1930s mansion and retaining its period facade, this award-winning family-run establishment provides every comfort, with upgrades available to make the experience even more special. The Champagne Breakfast is a must, but guests will also want to linger in The Bowler bar, which displays pictures of comics such as Laurel and Hardy on the wall. Centrally-situated but on a quiet street, the Flemish-style Prisenhof is a short stroll from the main sights around the Markt, with a free walking tour on offer during the week. Packages include a themed guided tour and museum tickets, while nearby amenities include bike, scooter or moped hire, and golfing.
Hotel Heritage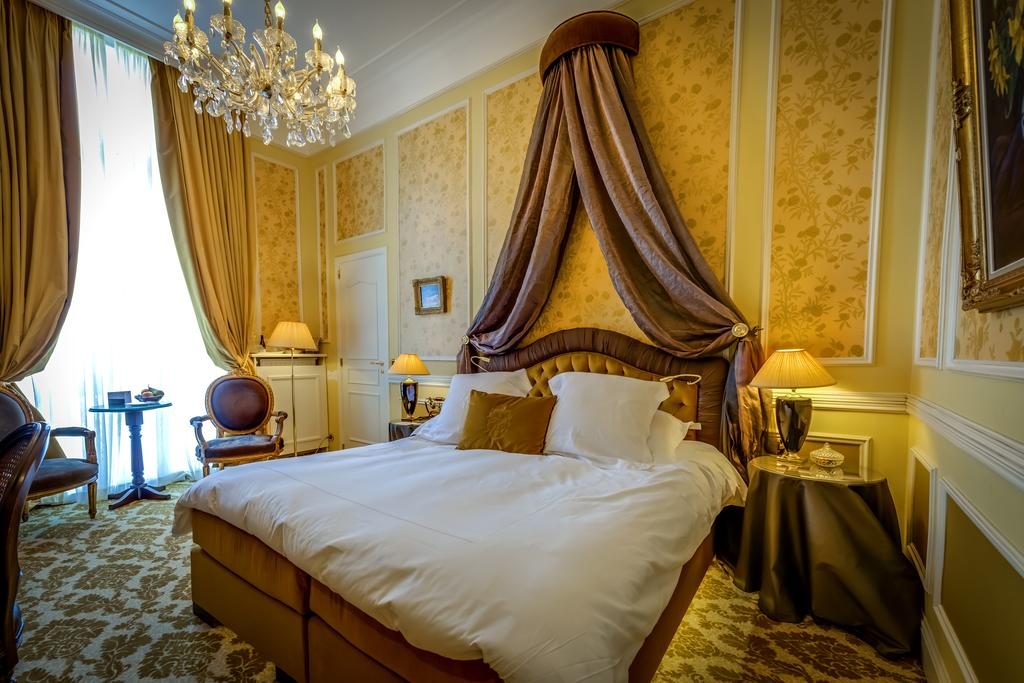 The Hotel Heritage lives up to its name in every way. The nineteenth century building, in a UNESCO World Heritage area, has a dining room dating from 1869, a fourteenth-century wine cellar, and a gym housed in twelfth-century quarters. Part of the Relais and Chateaux group, rooms range from Classic (with an iPad) up to a suite with a Belfry view. The hotel is conveniently situated in the middle of medieval Bruges and close to theatres, shops and restaurants serving Belgium's acclaimed cuisine. A horse and carriage ride starting from here would be a pleasant way to take in the rest of the compact city centre.
Hotel de Orangerie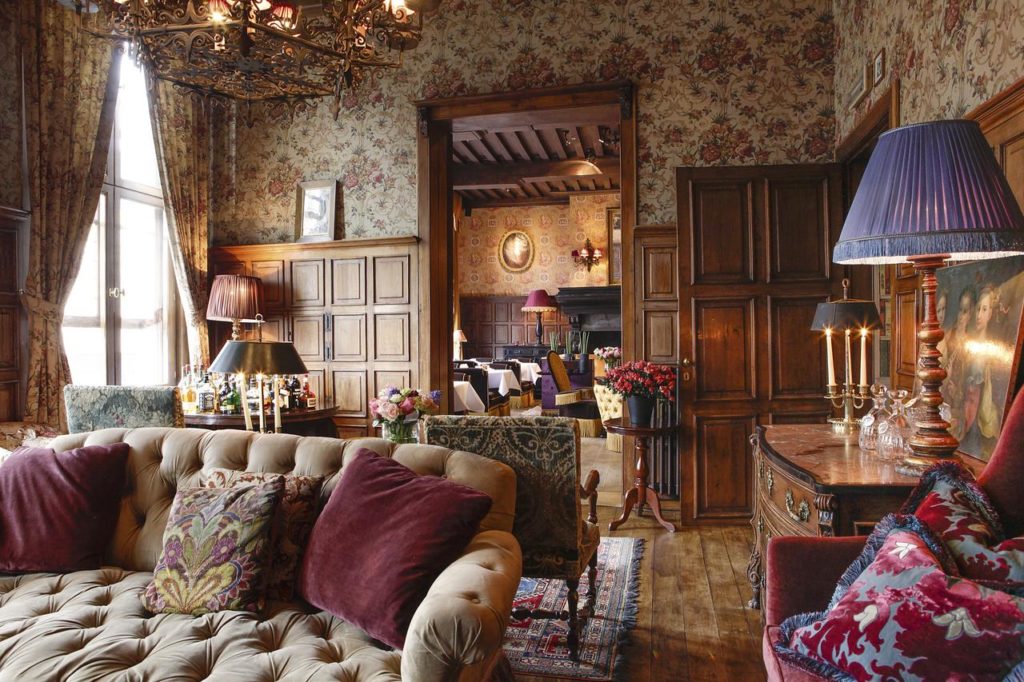 This former convent is a resting-place for all seasons, with a sunny terrace that looks out onto the Dijver canal, and a bar that welcomes Christmas Market shoppers with its warming fire. The French Country-style rooms in this fifteenth-century gem have all the perks you'd expect, within an interior of pastel hues and antique pieces. The Markt is only a few steps away, with the Chocolate Museum taking about seven minutes to walk. Or take a boat trip along this canal to view traditional Flemish architecture at its best.
Hotel De Tuilerieën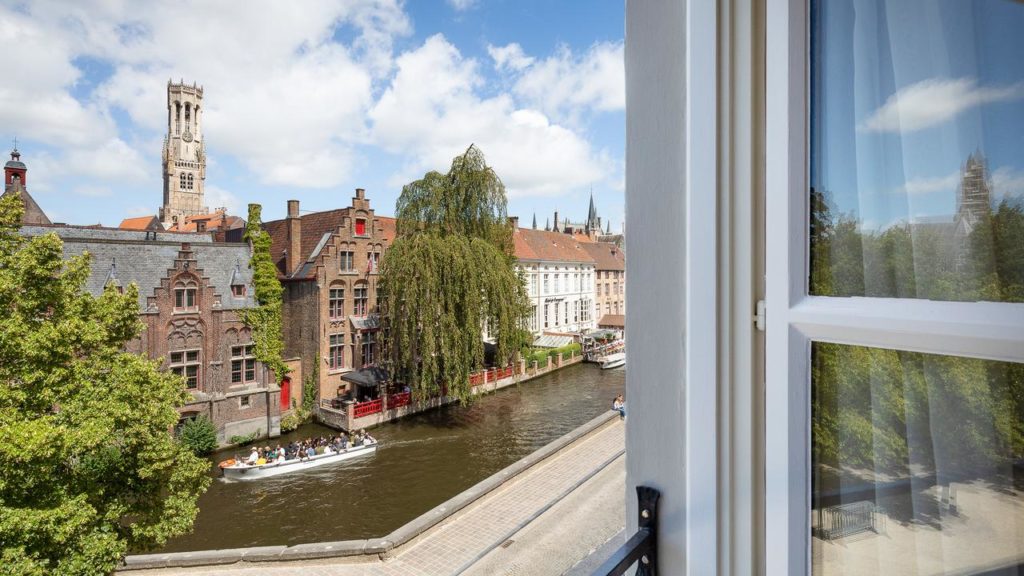 This fifteenth-century dwelling also sits alongside the pretty Dijver canal, and is equipped with saunas and an indoor swimming-pool. Relax with a drink on the terrace, or sip Prosecco with breakfast in the elegant dining room. Rooms are decorated and equipped to a high standard, with family rooms in the modern annexe, while some upgrades may include four-poster beds and canal views. The hotel is close to a bus stop, the Markt square and the Groeningemuseum, constructed on the site of the medieval Eekhout Abbey, and housing six centuries of Belgian and Flemish art from Van Eyck to Broodthaers.