Helsinki, the vibrant capital of Finland, welcomes visitors with its unique blend of modernity and tradition. This dynamic Nordic city seamlessly marries cutting-edge design, innovation, and a deep-rooted appreciation for its rich history and natural beauty. As you wander through its elegant streets, you'll discover a city that effortlessly combines sleek Scandinavian architecture with lush green spaces, a thriving arts scene, and a strong sense of cultural identity. Helsinki's cosmopolitan charm and warm, welcoming atmosphere make it a captivating destination for those seeking a glimpse into the heart of the Nordic way of life. Whether you're drawn to its thriving culinary scene, its world-class museums, or its serene seaside ambience, Helsinki promises an unforgettable journey through the very essence of Finnish culture and hospitality and here are our favourite 5-star and luxury properties to stay at when visiting.
Radisson RED Helsinki
The new Radisson RED Helsinki, housed in a contemporary building designed by Anttinen Oiva Arkkitehdit, offers an ideal location within walking distance of prominent architectural landmarks in Helsinki's city centre, such as the Central Station and the Oodi Central Library, as well as vibrant attractions like art museums, shopping streets, and the lively Kallio district known for its nightlife. The hotel features 195 stylish rooms and suites with cutting-edge design, some providing picturesque views of Kaisaniemi Park and the city. The hotel's interior showcases inspiring art, including a large red artwork inspired by Helsinki Railway Station's "lantern carriers" and a 24-meter-tall mobile work by Finnish artist Jenni Rope. Guests can enjoy the RED Bar and Kitchen for casual dining and socialising, a trendy bar with a summer terrace, and a forthcoming RED Guide to explore authentic local experiences in Helsinki.
Hotel Kamp Helsinki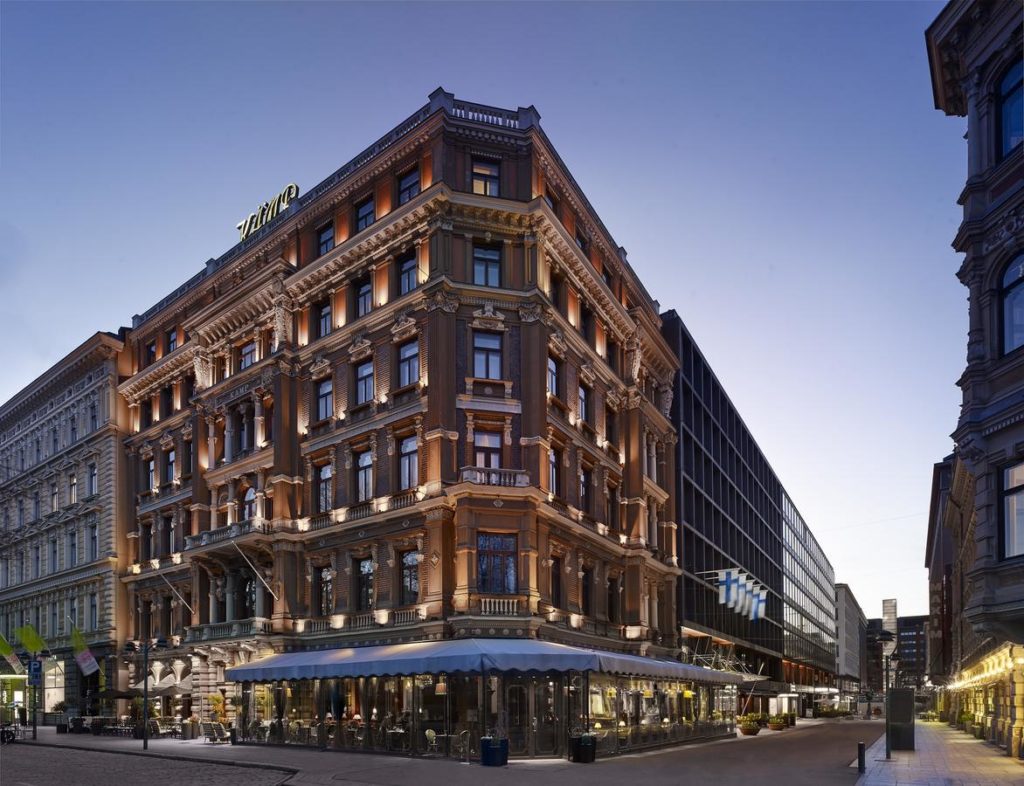 Boasting the style and luxury of the late 19th century, this well appointed and elegant establishment is popular with celebrities who are spending time in the city. Each guestroom is spacious and boasts a marble bathroom set with both a bathtub and a shower, while guests are treated to an excellent range of amenities such as a full gym, a spa and sauna. The hotels' Brasserie Kämp is the main restaurant, it is open daily for buffet breakfast as well as all-day dining and a popular Sunday brunch takes place there too.
Hotel Haven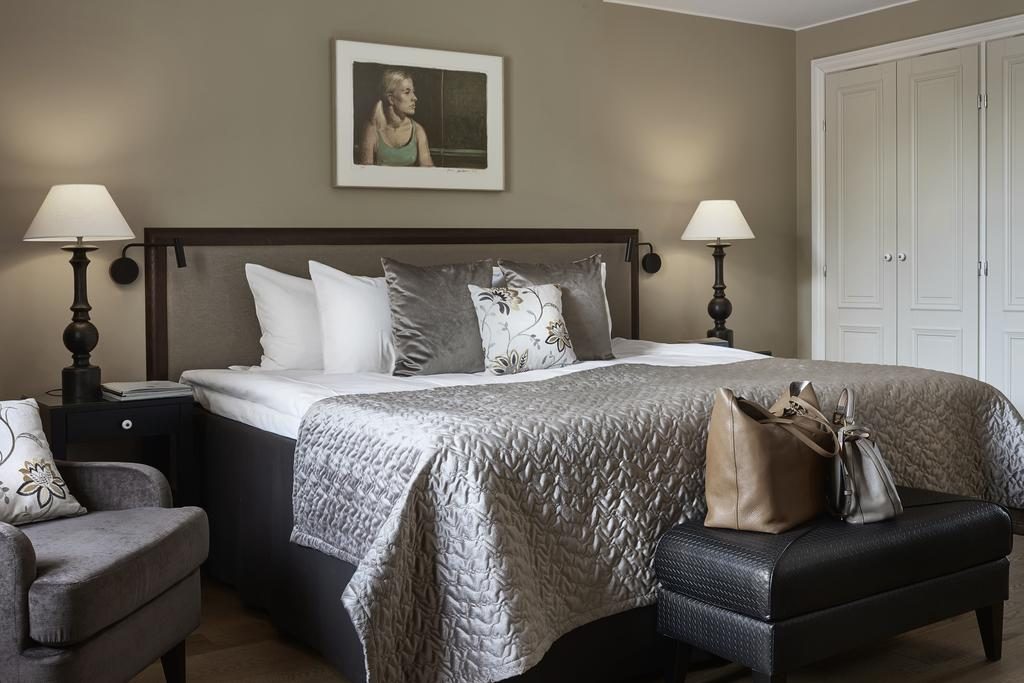 Set close to the south harbour, Hotel Haven is stylish enough to attract travelling celebrities such as the Dalai Lama and Kylie Minogue while also providing premium service combined with plenty of homely touches. There are five different room categories for guests to choose from and those who have their hearts set on nothing but the best will love the Lux Sea View Rooms, which command stunning views of the harbour. Lovers of gourmet dining and fresh seafood will want to make sure that they indulge in a meal at the Havis restaurant, while the Bar Haven lounge is a decadent place to unwind in the evening.
Hotel St. George Helsinki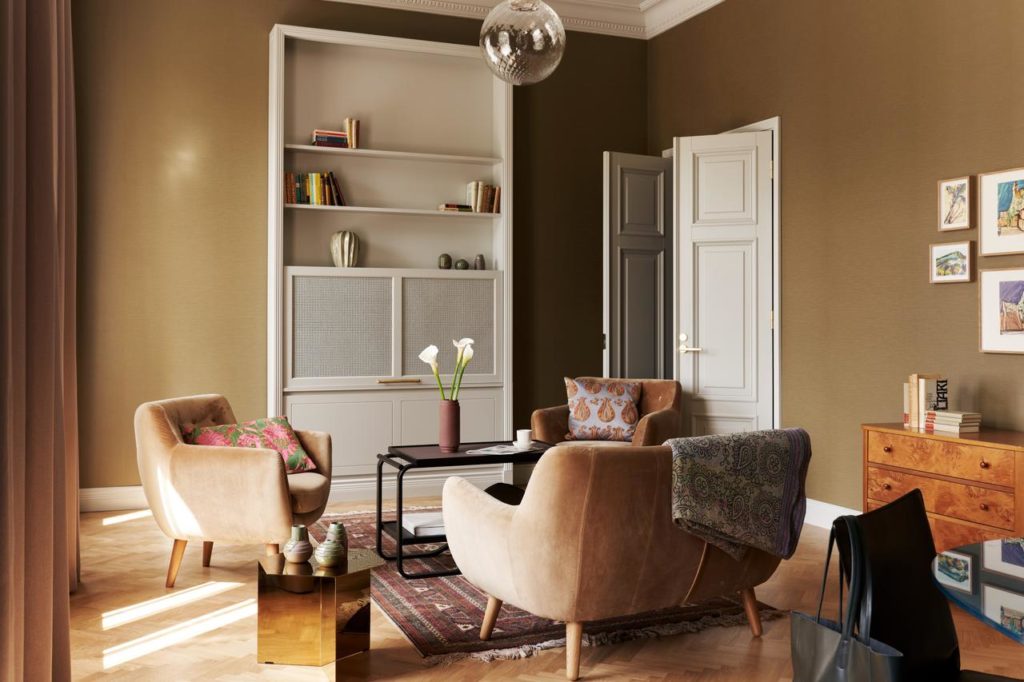 Famous as being one of the most stylish and luxurious hotels in the whole of Helsinki this excellent hotel is conveniently located in the very heart of the city. Lovers of contemporary Finnish art are sure to admire the style of the establishment, while each of the 53 guestrooms are unique and come complete with an excellent range of modern amenities and luxurious fittings. Dinner, lunch and breakfast are served in Andrea the hotels elegantly furnished restaurants who's menu fuses Turkish Anatolian mezze with the freshest Finnish ingredients.
Clarion Hotel Helsinki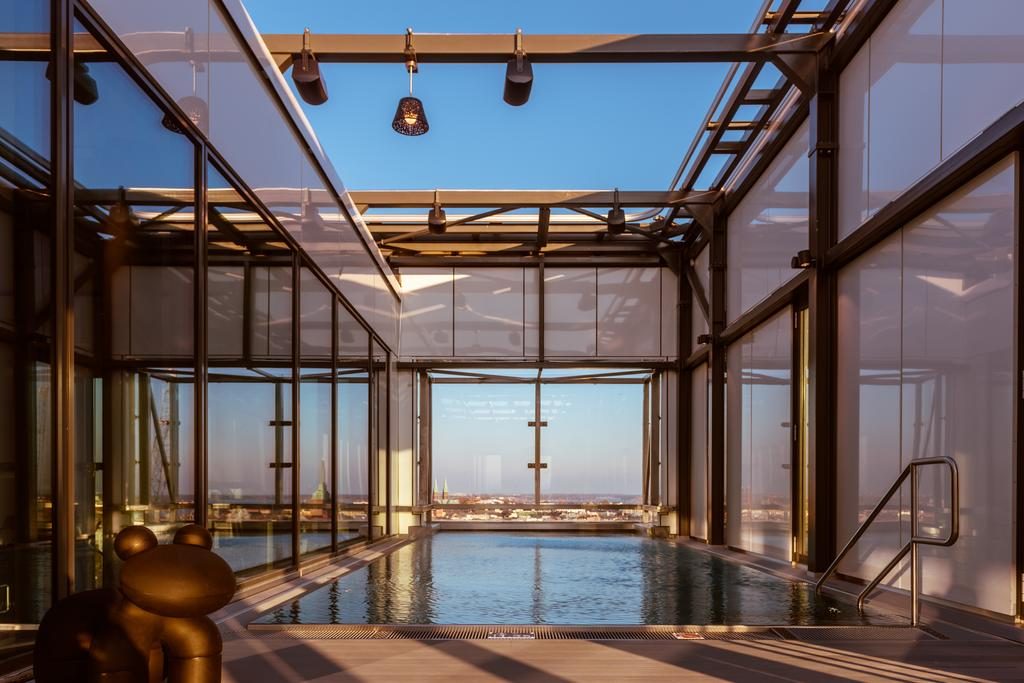 Conveniently located on the eighth floor of Helsinki's airport, the Clarion Hotel is an excellent option for business travellers who like to be surrounded by luxury. The hotel also provides guests with quick and easy access to the city and the interior is sparkling new and very fresh. The guestrooms have been styled by celebrated designer Jaakko Puro and feature plenty of contemporary elements for luxury lovers such as ambient lighting control and huge walk-in showers, while guests are provided with a sauna that they can use to ease their senses after a long flight.
Scandic Grand Marina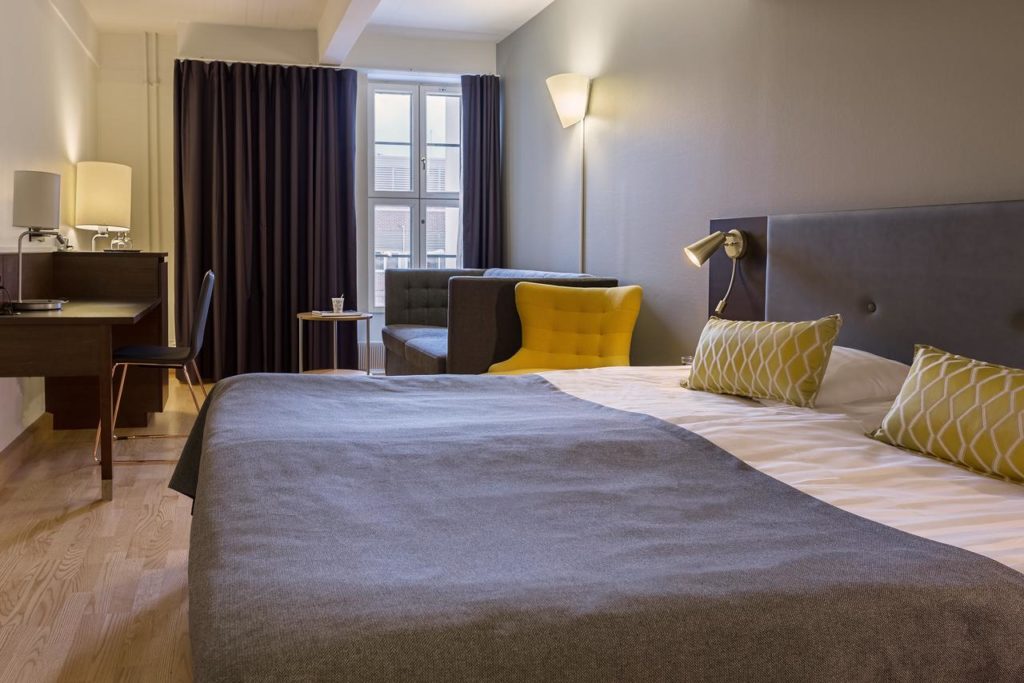 Set in a former harbour warehouse on the pretty Katajanokka promontory, this grand hotel features a sumptuous yet understated art nouveau style with plenty of light and space in each room. Each of the 462 guestrooms have been designed to be refreshingly different, although those who have their hearts set on pure luxury will want to make sure that they opt for the presidential suite, which is set on two spacious floors. Guests who enjoy classic Finnish cuisine will want to take the opportunity to dine in one of the hotel's excellent restaurants.
Original Sokos Hotel Vaakuna
Located in the very heart of Helsinki, this elegant hotel boasts an authentic 1950s style, while each guestroom offers the best that Nordic contemporary design has to offer. the rooms that are located on the ninth floor of the hotel are particularly choice as they come complete with large balconies, while the furniture is perfectly in keeping with the hotel's '50s theme. In the summer months, guests will want to take a seat on the huge dining terrace where they will be treated to a huge selection of Finnish tapas dishes and stunning views of the city.
GLO Hotel Art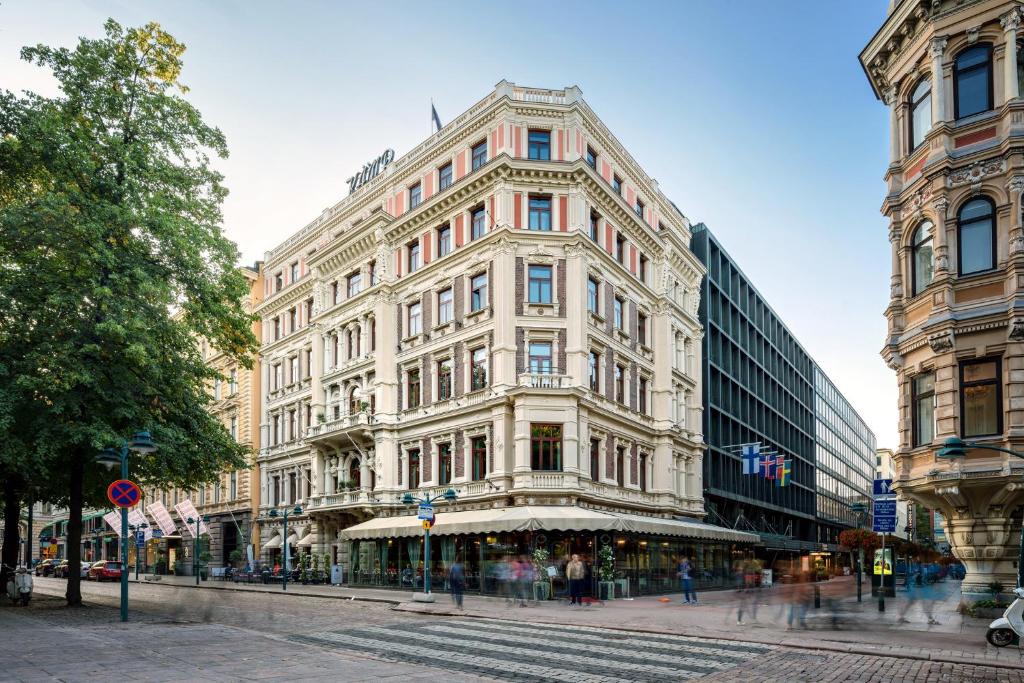 Stepping inside the GLO hotel feels like walking through the pages of a fantasy novel and is sure to provide guests with a feeling of wonder and excitement. Guests step through a magnificently carved granite arch and an impressive ornate wooden door to reach the lobby, while the guestrooms are smart and comfortable. Those who crave a little extra space should opt for one of the contemporary GLO suites, which also come with a number of extra touches that will help guests feel truly special. Those who are travelling for business are offered full use of the Medieval-style function hall.
Scandic Paasi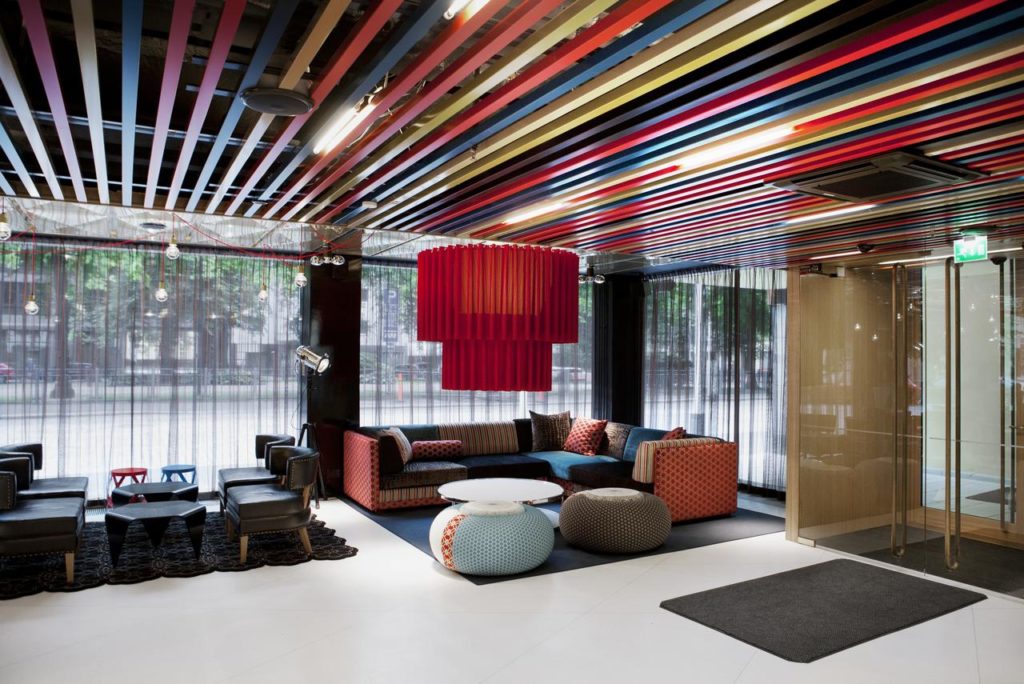 Set in a tranquil square and nestled amongst some of the most enchanting buildings in Helsinki, the Scandic Paasi is a real haven for design lovers. The white interiors are brightened with plenty of bold splashes of colour that creates a contemporary and quintessentially Scandinavian style. The Superior Plus rooms come complete with their own private sauna and spacious kitchenettes to help make guests feel right at home, while the large gym is the perfect place for guests to work up an appetite before indulging in the delicious dishes that are served in the enchanting floating Meripaviljonki pavilion.
Klaus K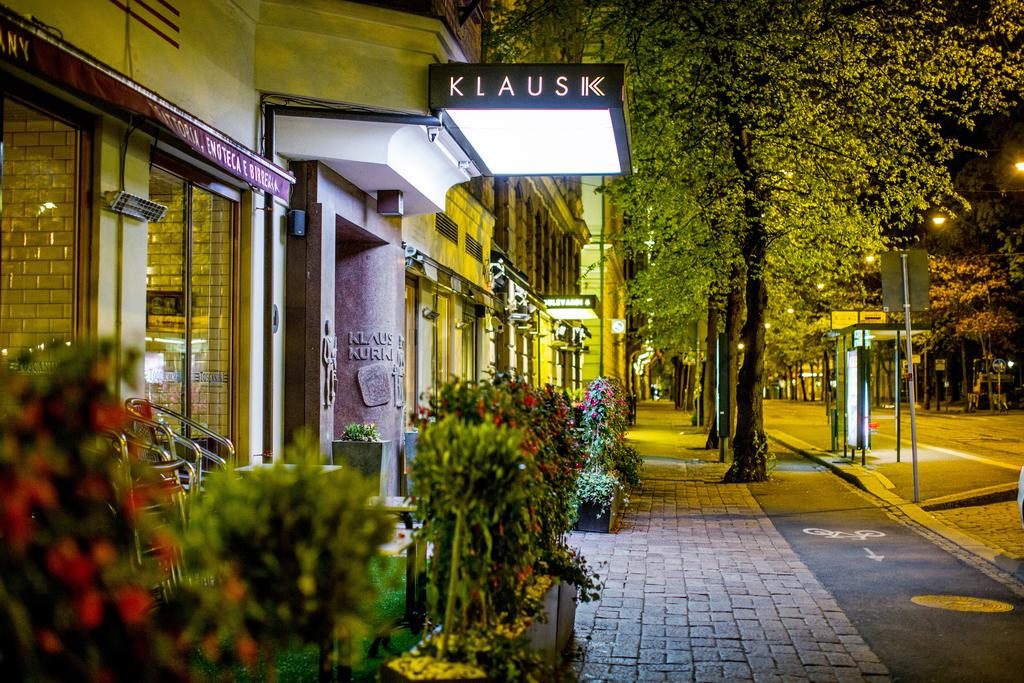 An excellent location and imaginative style combine to make Klaus K one of the most popular luxury hotels in Helsinki. Fans of Finnish Kalevala mythology will note the many nods to the themes that have been utilised throughout the design of the hotel, which is followed through into each of the spacious guestrooms. The Sky Lofts are particularly impressive and come with very high-quality mattresses, while guests who book one of the Sky Suites will be able to unwind in a unique egg-shaped bed. Guests who secure one of these rooms will never need to venture far, as room service is available around the clock.