Sun-drenched Ibiza has become a byword for beach nightlife. However, underneath this visage exists a vibrant and historic UNESCO World Heritage Site. Situated within the rolling azure waves of the Mediterranean sea, Ibiza boasts a balmy climate and unforgettable cuisine. It's no wonder that a new generation of travellers are rediscovering the charms of the island. In response, a legion of luxury hoteliers are catering for the demand. Here are some of our favourite luxury hotels on the island!
Nobu Ibiza Bay 
Nobu Ibiza Bay amplifies the pleasures of Ibiza and makes for an unforgettable resort destination. It's all here; island relaxation with Instagram-worthy seafront swimming pools with beachside daybeds; a dedicated family pool, as well as a kids club with certified childminders; gastronomy that includes the Balearic's first Nobu restaurant, the 'Say BiBo' summer pop-up by Dania Garcia, and Mediterranean flavours at the hotel's Chambao restaurant – oh and a vibrant bar scene too. Expect great wellness facilities too, with a Six Senses Spa, a new gym, and a dedicated wellness area for meditation, yoga and more. There's even a John Frieda salon. Despite the temptations keeping guests on the resort, Talamanca Bay has some lovely Spanish restaurants and bars, and one is so close to all the vibrancy (and history) of Ibiza Town.
Ibiza Gran Hotel
Guests can enjoy a 5-star luxury experience here at the Ibiza Gran Hotel which is just a short walk from the Port of Ibiza, however, with so much to do and experience at the hotel, it's unlikely guests will want to venture too far. Relax at the spa and wellness centre, enjoy a private art tour, dive with a marine expert or sip cocktails under the stars on a private yacht. The Casino de Ibiza is also integrated with the hotel, where guests can take their chances in the games room, at the poker table or on the slot machines – all set in beautifully designed architecture and a glamorous ambience. Rooms and suites are spacious with lots of little details, for that personal touch, and boast picturesque views of the Mediterranean and Ibiza town. The food and drink experience here is second to none, with exquisite and varied dining options served throughout the day; from a light bite by the pool to a more formal and artistic experience at the Michelin Star La Gaia by Óscar Molina. Guests will enjoy a truly indulgent experience at every level.
Six Senses Ibiza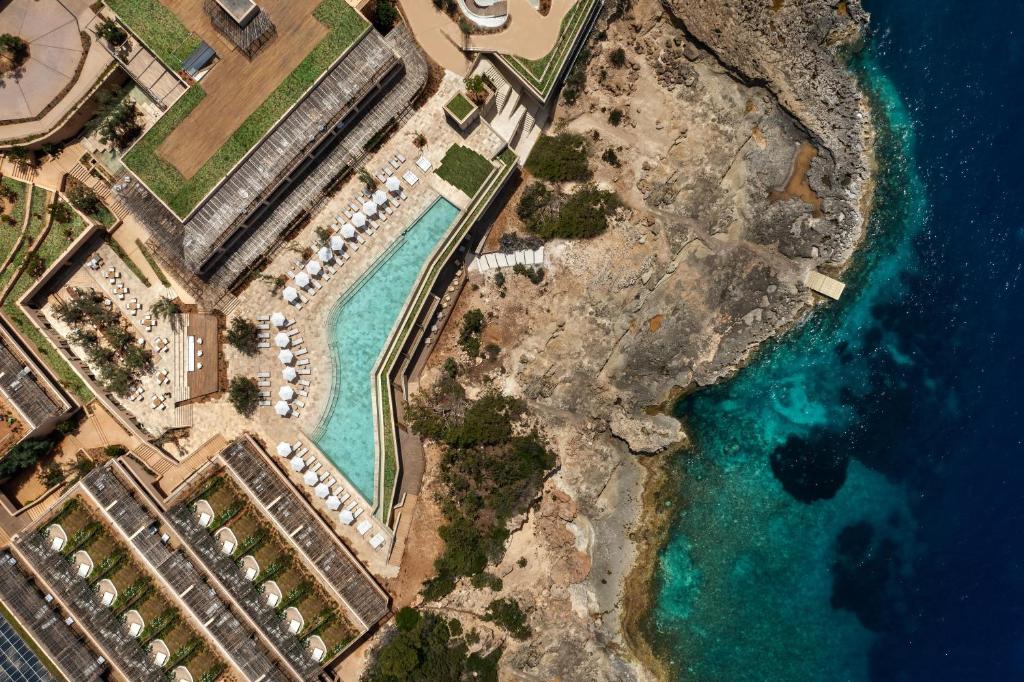 Six Senses Ibiza offers guests an all-encompassing experience that is rooted in the local culture, and celebrates music, art, sustainable fashion, wellness and spirituality – all characteristics that have become synonymous with the island. Set on the crystalline Cala Xarraca, the hotel comprises 116 guest accommodations in the form of townhouses, pool suites and beachfront caves. The spa expands over 1,200 square meters and offers a range of pioneering treatments, and the range of activities; such as yoga, SUP, mountain biking, cooking will suit every level of energy. Organic, seasonal and responsibly sourced ingredients are served in every restaurant and are crafted into delightful dishes by Celebrity Chef and founding father of new Israeli cuisine, Eyal Shani. Guests will feel truly relaxed and organically rejuvenated after their stay at Six Senses Ibiza.
W Ibiza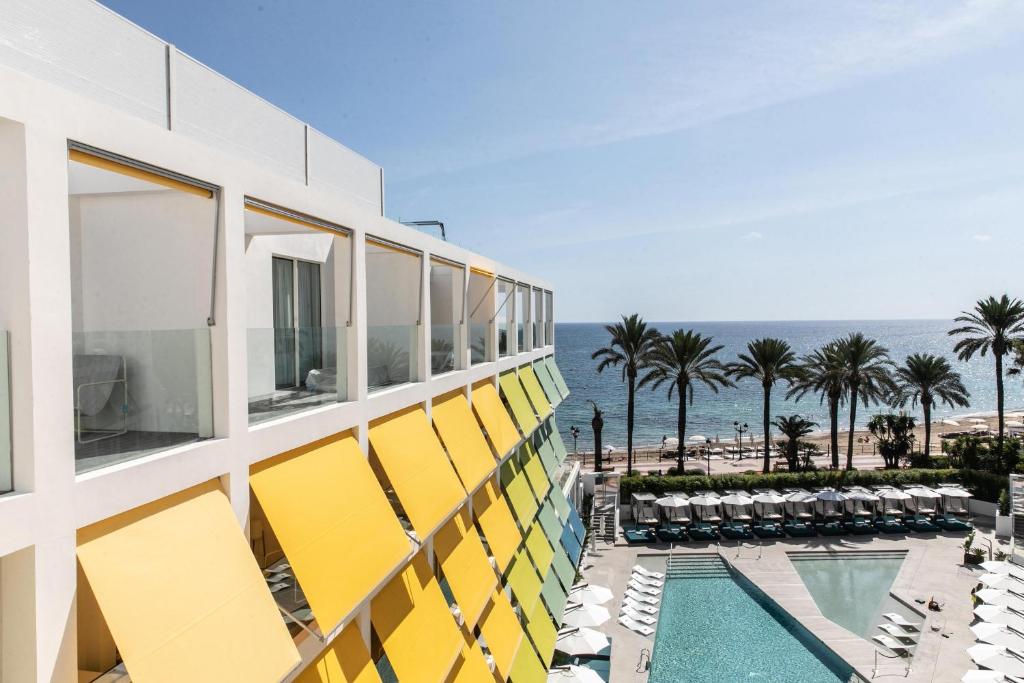 This brand's fun and youthful vibe fits perfectly into island life. The 162-bedroom W hotel has a chilled barefoot feel by day and a party atmosphere after dark. Its Lounge, set at the heart of the property, has been inspired by the amphitheatre design of the Old Town's Dalt Villa. Glow is the oh-so-grown-up rooftop space for over 16s. And the WET deck creates a backdrop for dancing, swimming and drinking to the DJ's beats. W's Chiringuito Blue serves Mediterranean dishes, with the Beach by Ushuaïa offering a more casual ambience. Plug into the serenity of Ibiza's natural environment at AWAY Spa.
Hotel Riomar Ibiza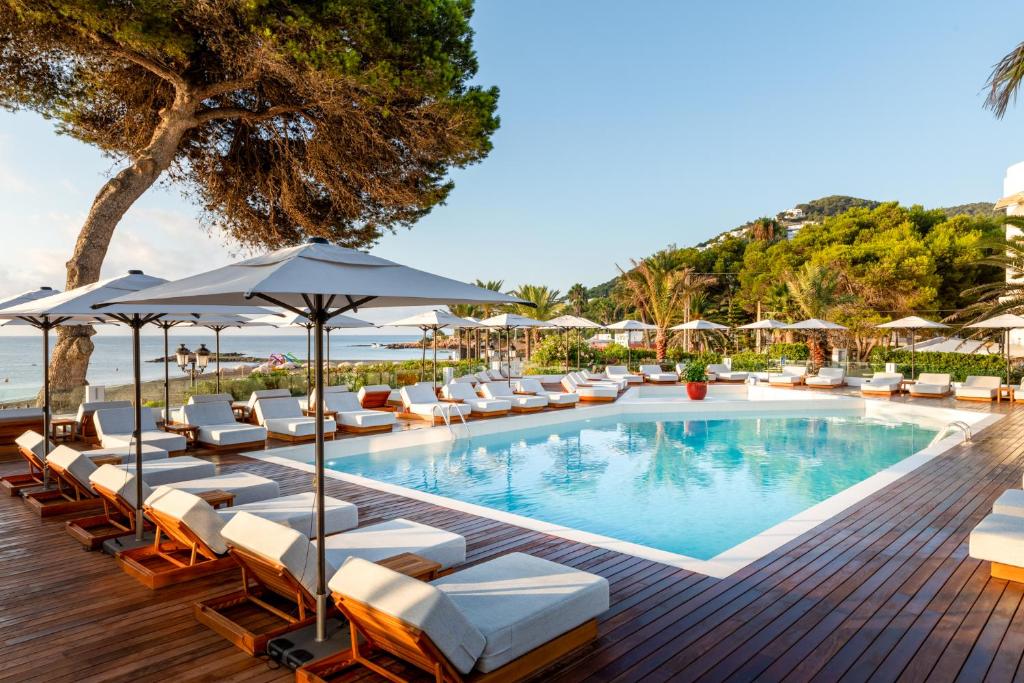 The boutique beachfront hotel has a serene and relaxed atmosphere, presenting guests with the perfect place to relax and re-energise. The modern vibe and elegant furnishings meet the demands of any discerning traveller and all rooms and suites offer an outdoor terrace or balcony. Its convenient location offers easy access to the beach and local points of interest whilst the hotel-organised activities include yoga, water sports, cycling, trekking, gym and outdoor pool – to name a few! Guests can enjoy a variety of relaxed and formal food and drink experiences in the restaurants and bars – all of which take inspiration from the Mediterranean combined with food cultures from around the world. Hotel Riomar is part of the Marriott Tribute Portfolio.
Hard Rock Ibiza
Hard Rock Hotel Ibiza is right on the legendary Playa d'en Bossa, an easy 15-minute transfer from the island's airport. The Hotel captures the all-American buzz of the Hard Rock brand and fuses it with the warmth and friendliness of Ibiza hospitality. So, expect some sparkling Rock Star treatment, like Valet Parking and private VIP private check-in. There are almost 500 guest rooms, from Deluxe rooms to swim-up suites; and a striking Spa. TATEL Ibiza Restaurant is the hotel's theatrical and flamboyant signature restaurant that really rocked. Think great cocktails, and gourmet food, all set to live DJ sets. Service is professional, yet with the Hard Rock edge, a young and dynamic team that makes sure guests have a great evening.
BLESS Hotel
New to Ibiza, BLESS Hotel Ibiza brings together curated elements for a hedonistic white island experience. Think spectacular infinite pools;  a breath-taking beach-club style roof-top bar; destination gourmet dining (including Etxeko Ibiza by 10 Michelin star chef Martín Berasategui); cool DJ sets, theatrical performers and live entertainment; a full-service spa; and indulgent guest rooms and suites that invite stylish selfies and envy-inducing Instagrams. BLESS Hotel Ibiza is most certainly one of the best luxury hotels on the island!
Ushuaia Ibiza Beach Hotel
The 5 star Ushuaia Beach Hotel is synonymous with the best music and clubbing on the island, in fact, it's the hotel that defined the Ibiza party scene. Located just 15 minutes from the airport at Playa d'en Bozza beach, this adults-only hotel offers 415 luxury rooms and suites across The Ushuaïa Club and Ushuaïa Tower. The resort has three outdoor pools, with sun loungers and Bali beds while the three on-site restaurants mean you never have to leave the resort. One of the key benefits of staying at the hotel is that guests gain free access to the live DJ performances hosted by the hotel and if you want the ultimate clubbing experience their Front Row Rooms offer front-row views of the DJ arena. This is the ultimate luxury hotel for those seeking one of the best clubbing experiences on the island.
Casa Munich Hotel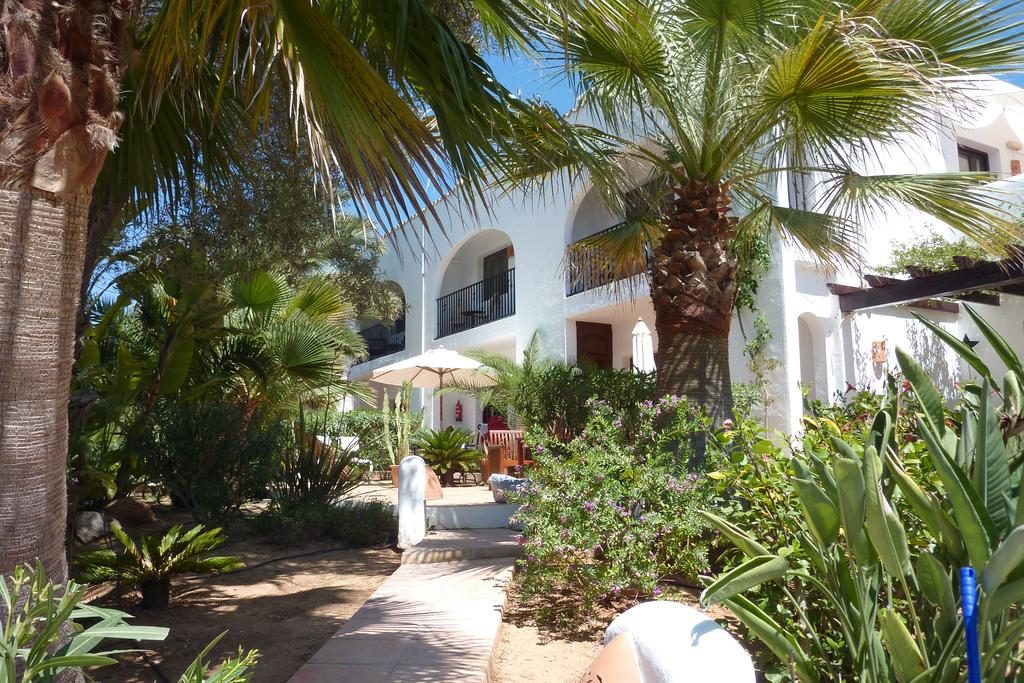 Sometimes a holiday is all about getting out and exploring. And then there are the times when the hotel is an idyllic base that becomes a destination in its own right. The Casa Munich Hotel is a case in point. Lovingly developed to be a home-from-home, the Casa Munich also boasts an astonishing location. Nestled between pearly beaches, the rolling Salinas salt plains, and the historical heart of the island, the Casa Munich is a hidden gem. Expect peace, tranquillity, crystal-clean pools, and an uninterrupted night's sleep in crisp, cool linen. In the morning, step out and lose yourself in the beating heart of the island. This is a perfect hotel for anyone looking to explore Ibiza for the first time, or who admires articulate design and understated comfort.
Ses Pitreras Hotel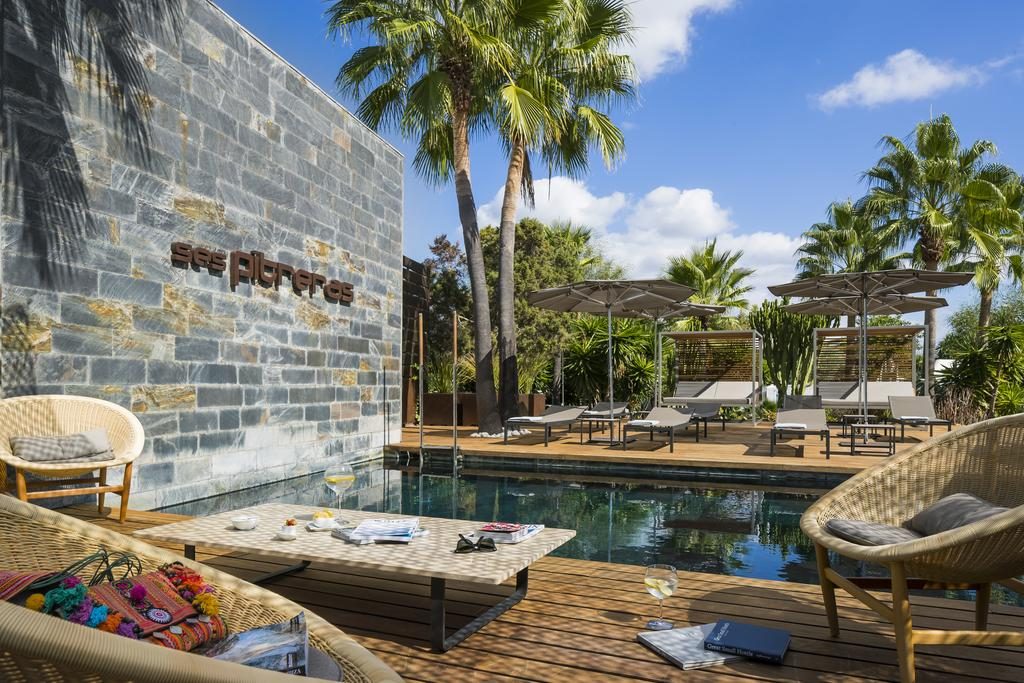 Dedicated to ramping the getaway experience up a notch, Ses Piteras is dedicated to relaxation. Situated next to a glorious vista of beaches, Ses Piteras embraces minimalist design and twenty-first-century chique. Every detail has been taken care of, from an on-site spa to a rooftop terrace. Ses Piteras counters the long days of sunshine with soothing water, creating the perfect accompaniment to the warmth of Ibiza. The hotel is ideally situated for both relaxing and roaming and offers a welcoming return after nights of partying.
Atzaró Ibiza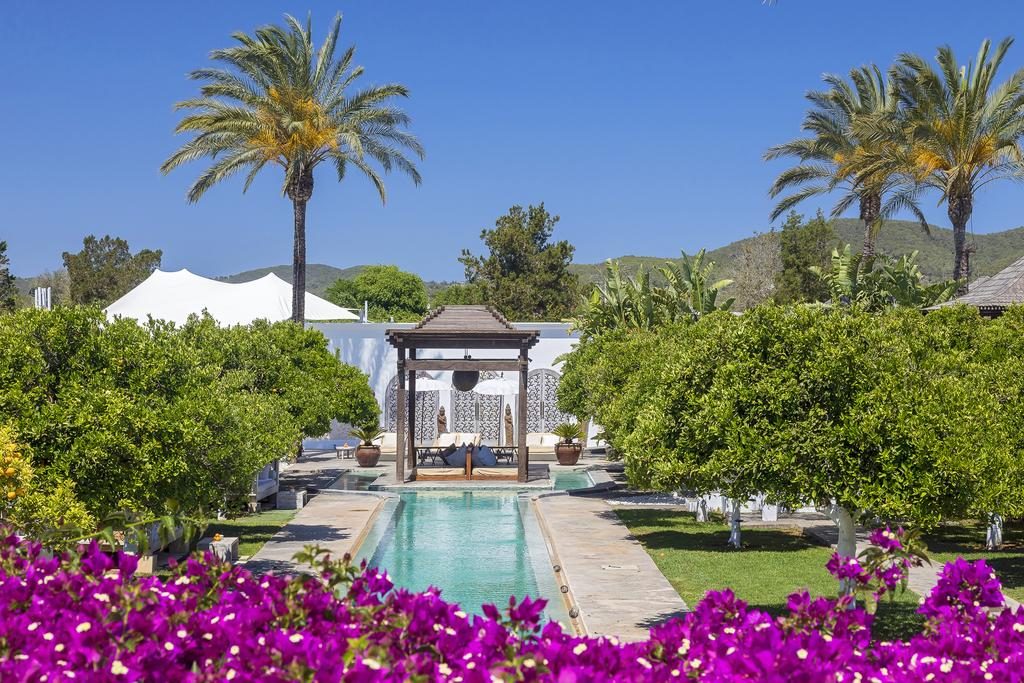 Personal service, exclusivity, and tranquillity. These are just some of the words that describe family-owned Atzaró, which has made a name for itself as a carefully crafted bubble of peace and tranquillity on an island known for adventure. Atzaró brings together authentic design with modern comfort, offering a gentle oasis filled with private hideaways. Known for its stunning pools and lily ponds, Atzaró is a firm favourite amongst those who want a secluded retreat. Situated slightly away from the party avenues, Atzaró is perfectly primed for those wanting to explore the countryside.
Ca Na Xica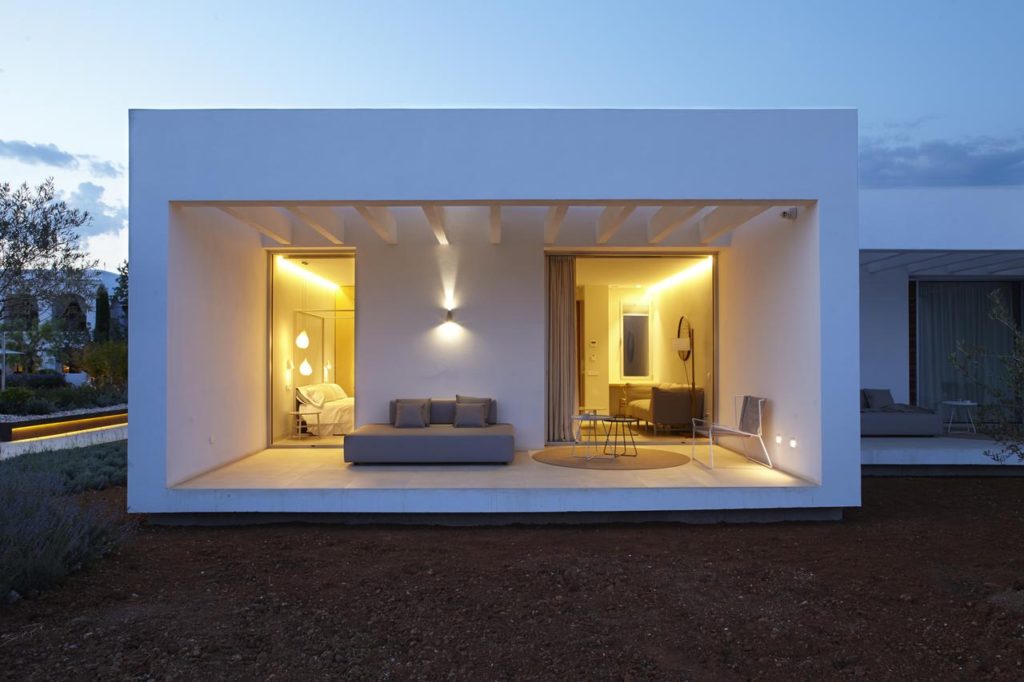 Encapsulating the image of Baleriac bliss, Ca Na Xica is a vision of secluded loveliness. Drawing its inspiration from the heart of historic Ibiza, Ca Na Xica is set apart from the bustle of Ibizan nightlife in the sanctuary of the countryside. Ca Na Xica has a tick for every box, meaning that the hotel provides a one-stop retreat for those who want to do nothing more than relax. A particular architectural theme of the hotel is to blend the indoors with nature, which is achieved by open glass panels and quiet enclaves, allowing the natural sounds and scents to flood the lightly enclosed spaces.
Sir Joan Ibiza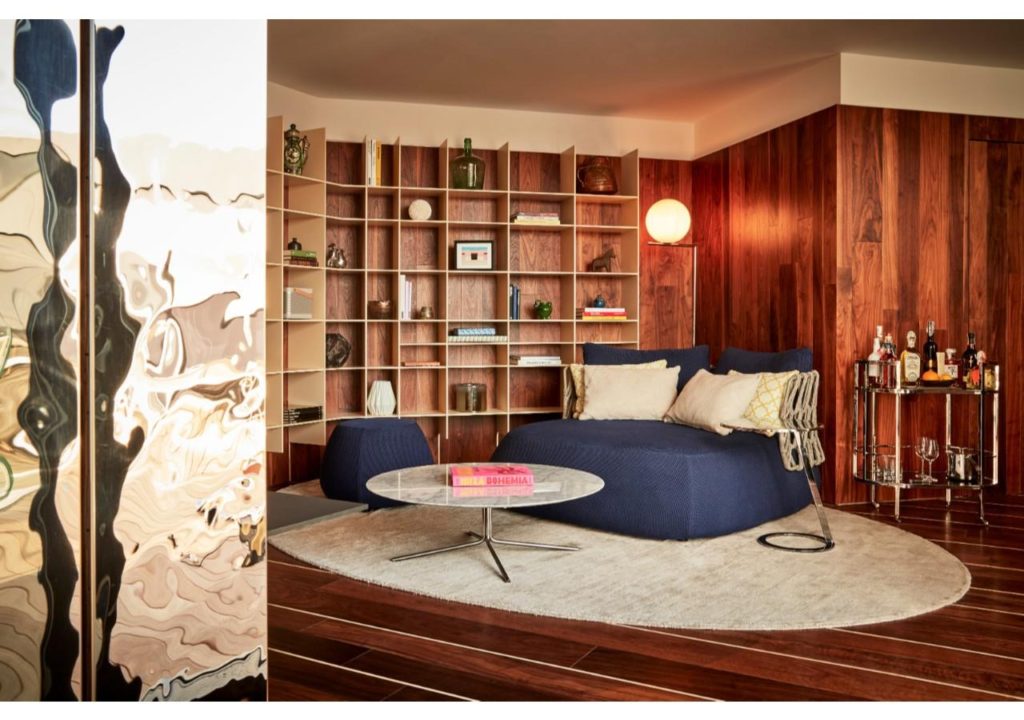 Some people come to Ibiza for a calm, tranquil retreat. Others come to lose themselves in the bars and clubs. Sir Joan Ibiza boldly ignores both of those agendas and sets itself apart as a stylish, sophisticated, corporately minded vibe. Steeped in cutting-edge design that shamelessly basks in the limelight of its creative clientele, Sir Joan is all about embracing millennial chique. Sir Joan prides itself upon making every stay a comfortable one, so expect friendliness dipped in haute couture.
OD Talamanca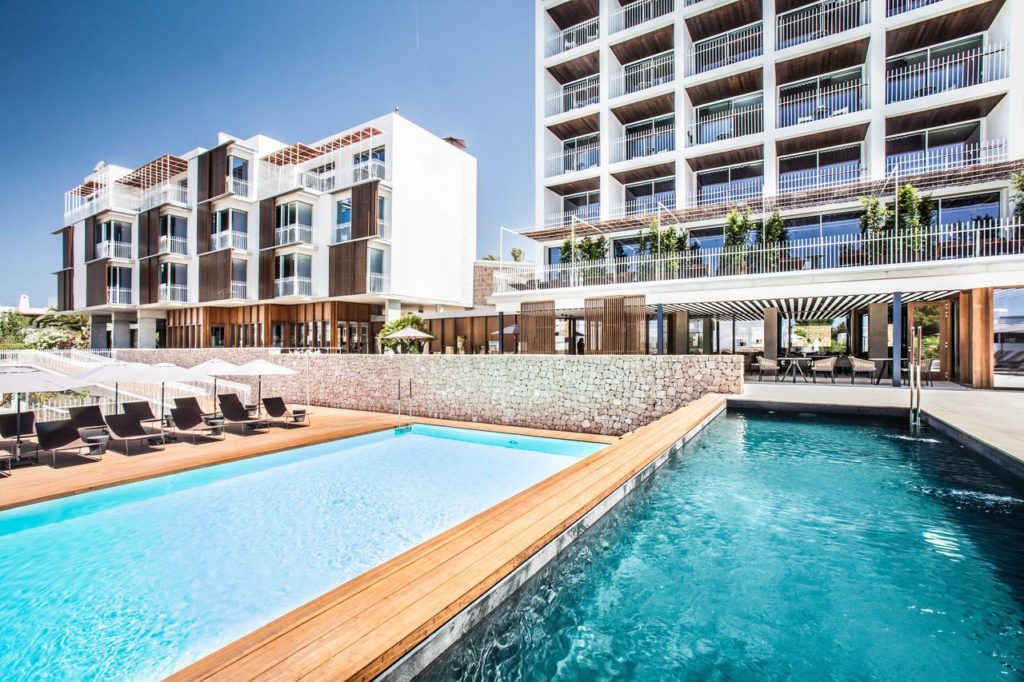 Looking like it has stepped out of a 1970s postcard, OD Talamanca is an unlikely winner in the Ibiza hotel fashion stakes. However, this stalwart has earned itself legions of devoted fans. This is because OD Talamanca has experience on its side, and decades of catering for Ibizan fans have ensured this hotel a badge of honour in terms of customer service and practicality. Situated a little further out of town, OD Talamanca has an unusually large amount of space, meaning that it is able to offer rarities such as parking. Expect round-the-clock facilities that will fit even the most eccentric of schedules.
Cas Gasi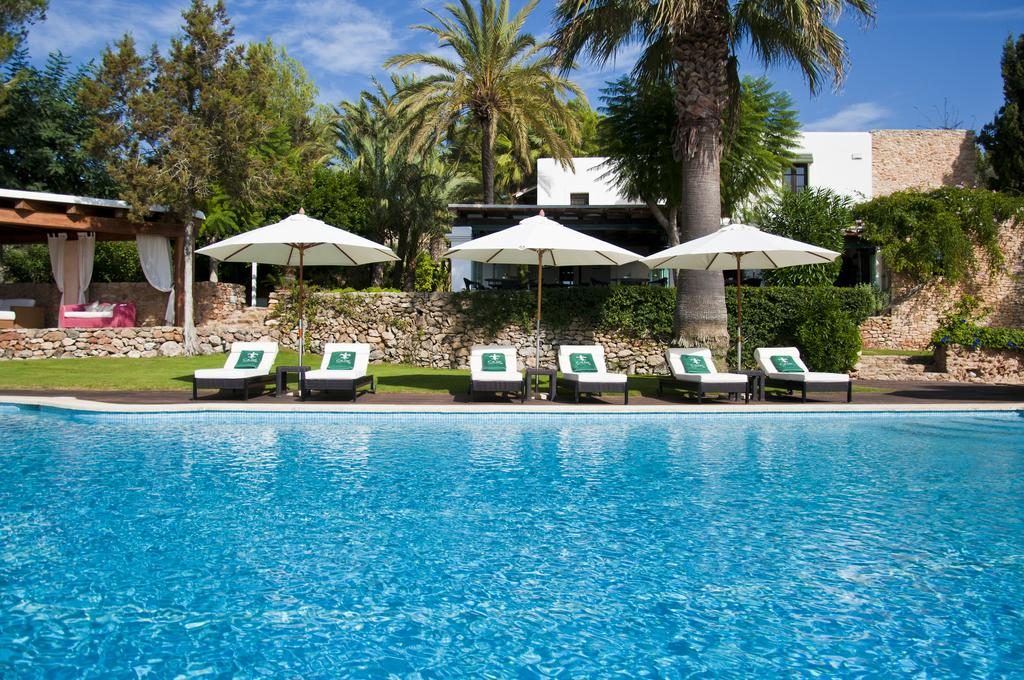 Cas Gasi has one thing in mind: romance. Isolated, and deliciously remote, Cas Gasi is a traditional home-from-home nestled in the heart of the countryside. Family-owned, Cas Gasi is a little like slipping back home for a quiet weekend away from the bustle of the real world. As such, every consideration is taken care of, from private libraries to electric bike hire. Food is organic and prepared by a local chef. Expect to become acquainted with the two soppy dogs who lounge around, soaking up the afternoon heat, and relax in peace away from the children, who are catered for with their own pool and play area. More expensive than most, Cas Gasi offers authentic hospitality and a true taste of Mediterranean bliss.
Ocean Drive Talamanca
Ocean Drive Hotels are renowned for on-trend, Mediterranean style. The Ocean Drive Talamanca property is no exception, with its spectacular OD Sky Bar overlooking the spectacular bay and Ibiza Town. Expect stylish sea view rooms and suites including Duplex Suites with private roof terrace and pool. Facilities include an a la carte restaurant, three swimming pools, and the rooftop cocktail bar.