Once a major world port connecting Britain with its vast Empire around the world, Liverpool has grown with each successive change in British cultural and social life, and has seen waves of development from its days as an Industrial powerhouse to its 2008 title of City of Culture. Brimming with historical buildings and architectural remnants of Britain's past, Liverpool is not only a UNESCO heritage city, it hosts an attractive and vibrant urban scene with lively nightlife and modern culinary spots to match its historical pomp. There has never been a better time to explore this varied city, relish in its landmarks and mingle with the locals, with a stay in one of its top 5 hotels.
Radisson RED Liverpool
This exciting new edition to Liverpool's Lime Street inhabits an old railway building; as a result, it bursts with both period and contemporary character, with original features and a fun, whimsical design. The commanding Radisson Red property accommodates 201 bedrooms, a barbecue and robata grill restaurant called Stoke, a gym, meeting and event spaces and a private dining room across its 10 storeys, as well as offering some great views of St George's Hall. There are nods to the city's icons and landmarks all around the buildings, with a plethora of bespoke artworks on the walls.
Check Availability & Prices
Aloft Liverpool
Set just 7-minutes from Liverpool's beautiful Waterfront in the heart of North John Street, Aloft is an urbane hotel with ultra-modern touches throughout. Set in the stunning (former) Royal Insurance building, the 116 rooms preserve features from its Edwardian working spaces, yet pull its aesthetic right into the 21st Century. The tasteful blend of classic dark-walnut furniture with new and modern metal features and simple (but bright) colour schemes, offers loads of personality and punch. Guests are greeted with airy room, complimentary coffee and water, modern docking stations and walk-in showers with Bliss Spa toiletries. The real bonus here is the fantastic breakfast which runs a global gastronomical gamut.
The Nadler Liverpool
Housed in a former printing works which dates from the 1850s, The Nadler is another successful case of a warehouse conversion done right, managing to retain faithful marks of its original history updated for the present. Each of its bedrooms are contemporarily designed with solid, contrasting monochrome features and lots of exposed brickwork. The reception is friendly, the price is very reasonable and the facilities are top notch. This is a top pick for quality-minded guests on a modest budget, situated within and around plenty of dining and drinking spots in the lively Ropewalks area.
Titanic Hotel
The rather gimmicky name alludes to the city's connection with both the ill-fated ship and Liverpool's significance to the trans-Atlantic shipping route. Built as a redevelopment project of the historic Stanley Dock, Titanic sits right upon the shore in a striking former warehouse which once played a pivotal role in Liverpool's industrial prowess. The aesthetic is incredibly captivating, with plenty of walnut furnishings, vaulted ceilings, open brickwork and nautical decor. The rooms are incredibly spacious with large bathrooms and well stocked toiletries. Although several miles from The Royal Albert Dock and the centre of town, Titanic offers a great alternative to the city's central hotels.
The Shankly Liverpool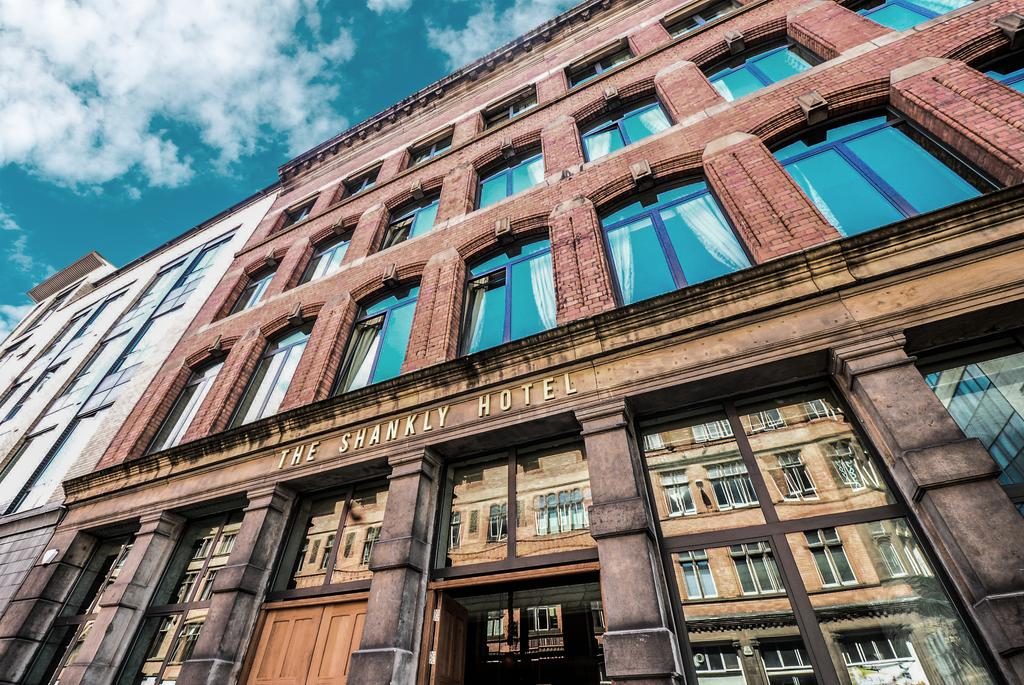 Liverpool FC fans will love The Shankly, dedicated as it is to the famed manager Bill Shankly. Set right in the cultural heartland of Liverpool (just 7 minutes from the central train station and 5 minutes from The Cavern Club), The Shankly draws in guests with this central position to Liverpool's nightlife and its quirky charm. The service is friendly, the rooms are airy and the Shankly memorabilia is ever-present. Larger multi-room suites are available for groups on the top floor, yet all 83 rooms — no matter the size — come with a luscious whirlpool bath.
Pullman Liverpool
The Pullman is a waterfront hotel set just a few minutes walk from Liverpool's cultural landmarks and historic Royal Albert Dock. You'll find tasteful wooden panels throughout the 200 rooms, with bright and beige furnishings, modern facilities and complimentary C.O. Bigelow toiletries. Favoured by business travellers because of its central location, it is perfectly placed for waterfront bars and restaurants. On-site is Dukes Bar and Restaurant offering modern British cuisine and a quirky wine vending machine.
Looking for more travel inspiration? Read our guide to the best luxury hotels in England