Located on the southern coast of Australia, Melbourne is a vibrant, cosmopolitan metropolis that effortlessly blends the old with the new, offering a sensory journey through its diverse neighbourhoods, rich cultural tapestry, and dynamic culinary scene. Known as the "Cultural Capital of Australia," this bustling city captivates with its world-class art galleries, historic architecture, and a neverending array of cultural events. With its distinctive laneways adorned in street art, an eclectic mix of coffee shops, and a profound love for sport, Melbourne reveals itself as a city with a unique character, ready to enchant all who venture within its welcoming embrace. Read on to discover more about our favourite 5-star and luxury hotels in the city.
Le Méridien, Melbourne (5 Star)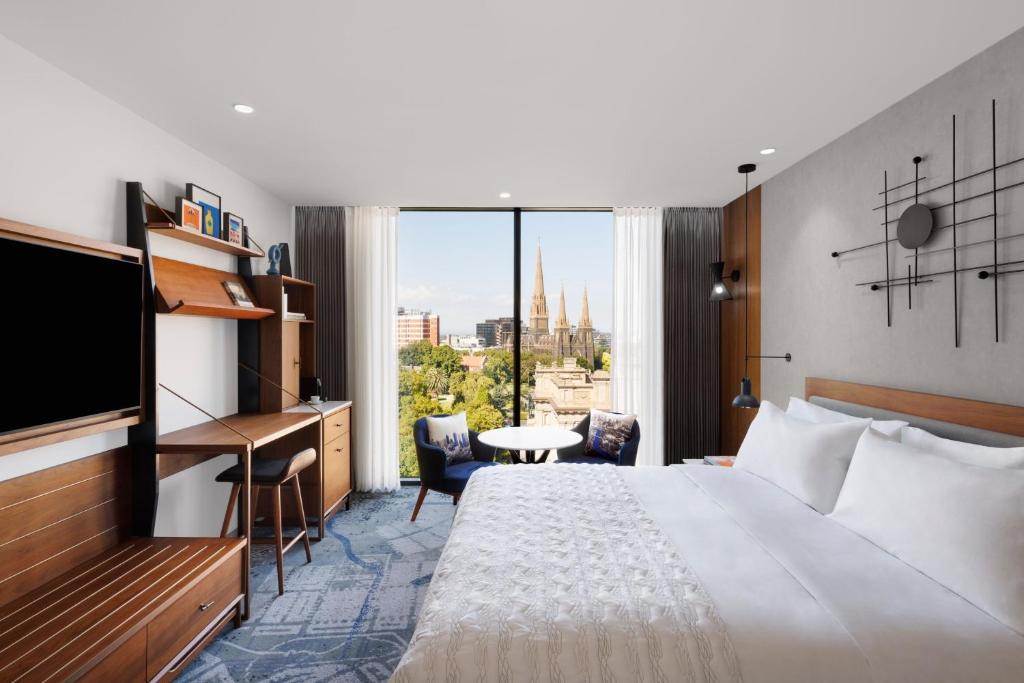 Le Méridien Melbourne, located just a few steps from Parliament Square, offers a truly unique experience for travellers. Its iconic art deco façade welcomes visitors to 235 guestrooms adorned with mid-century-inspired architecture. Guests can also enjoy a ground floor café and bar, seasonal Victorian cuisine at the restaurant, and a stunning pool deck overlooking Fitzroy Gardens and the Melbourne skyline. This hotel is renowned for its immersive art and culinary programme and is the perfect spot for creative-minded travellers to meet and socialise.
The Royce Melbourne (5 Star)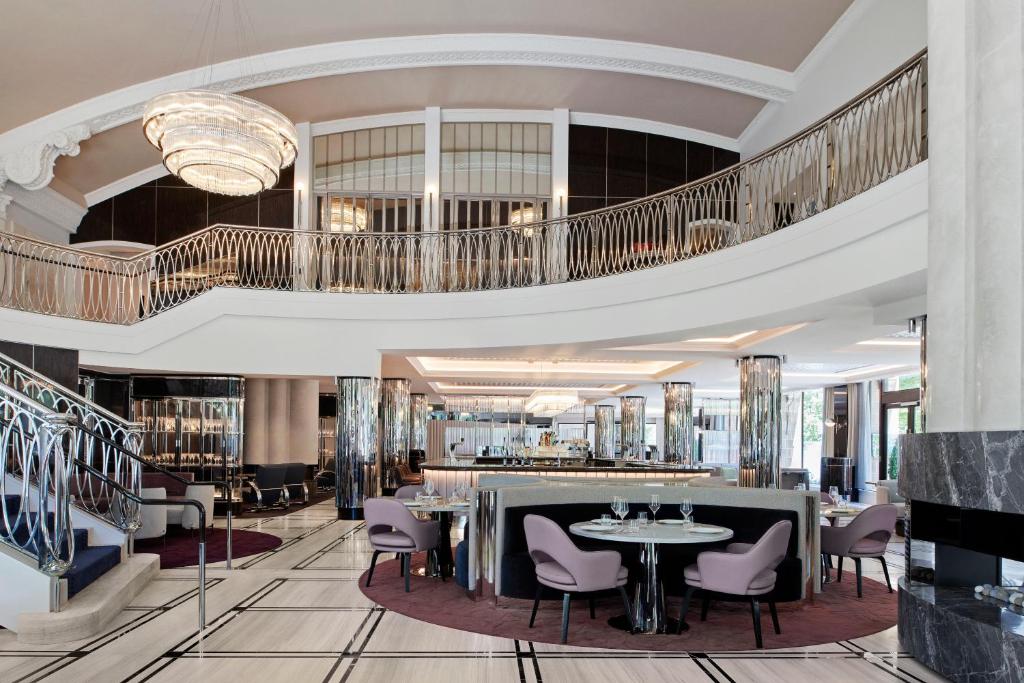 The Royce, located on Melbourne's iconic St Kilda Road, pays homage to the golden age and glamour of the original Rolls Royce showroom. Guests can indulge in uncompromising quality and luxury from one of the 96 rooms, most of which offer balconies with views of the city's skyline. Breakfast is served in The Conservatory, surrounded by lush greenery, and the hotel is a gateway to the National Gallery of Victoria and the Arts Centre.
The Ritz-Carlton, Melbourne (5 Star)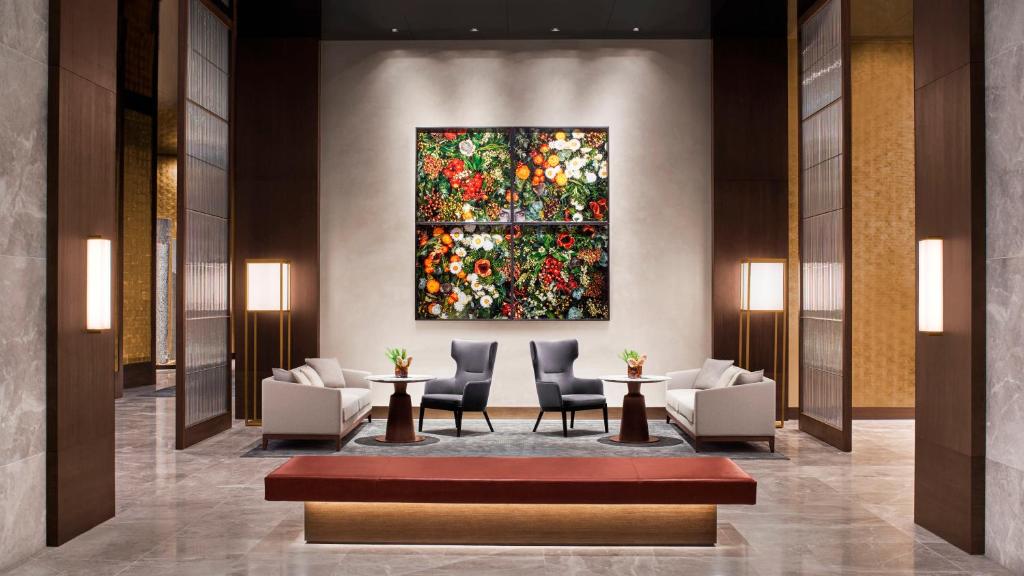 Located in Melbourne's bustling CBD, The Ritz-Carlton Melbourne is a five-star property with 257 stylish rooms and suites that offer breathtaking views of the city and Port Phillip Bay. Guests can indulge in contemporary Australian cuisine at Atria or savour a variety of premium rum and whiskey at Cameo – a tribute to Melbourne's speakeasy scene. The Ritz-Carlton Spa provides a tranquil environment where guests can relax and recharge before heading out to explore the city. The hotel is made with materials that pay homage to the city's unique stories.
The Cullen Melbourne – Art Series (5 Star)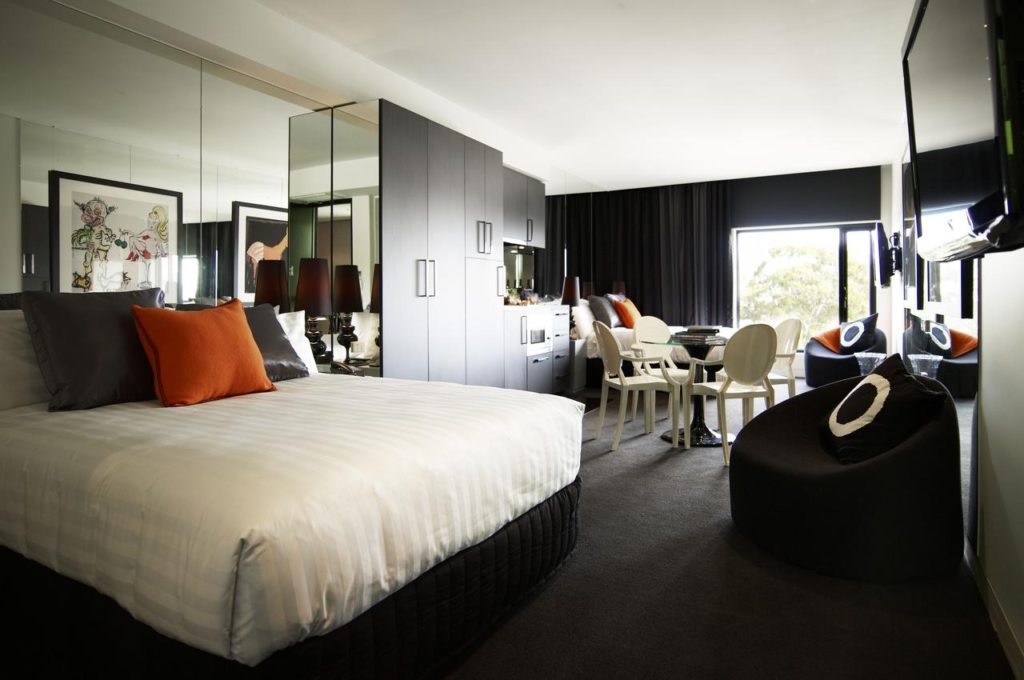 Named after, and inspired by, the late Adam Cullen, a native artist with a unique style, The Cullen is a Prahran Hotel with a daring approach. The hotel, which opened in 2009, is filled with Cullen's offbeat contemporary art, which guests can also purchase. Sleep in an Art Series Signature Bed, revel in the rarity of a Melbourne hotel balcony, dine in two super cool eateries (Gramercy Social and HuTong Dumpling Bar), borrow an eco-car and take one of the Lekker loaner bikes for a spin. Its situation is a little off the tourist trail, adding to The Cullen's bohemian cred.
Sofitel Melbourne (5 Star)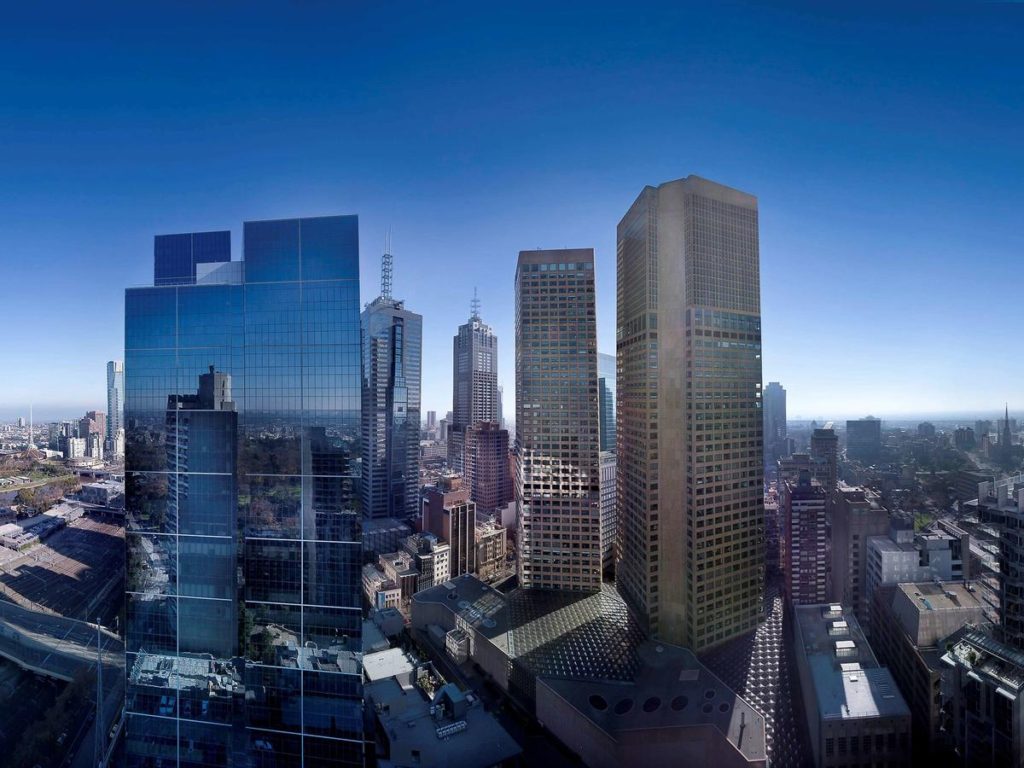 Stay in the city's premier shopping, dining and theatre district at the Sofitel Melbourne on Collins. Book one of the prime Celestial Suites and you'll be 150 metres above the action, with incredible views, a bespoke butler service, personalised pillow slips and bathrobes, fresh blooms, a premium mini-bar items and exclusive access to Club Sofitel. Dine at No35 overlooking the Yarra River and Southbank; drink in the Atrium Bar on 35; have a Monet-inspired lunch at the Lume; and book a table at Sofi's Lounge for its innovative Mary Poppins High Tea.
The Langham Melbourne (5 Star)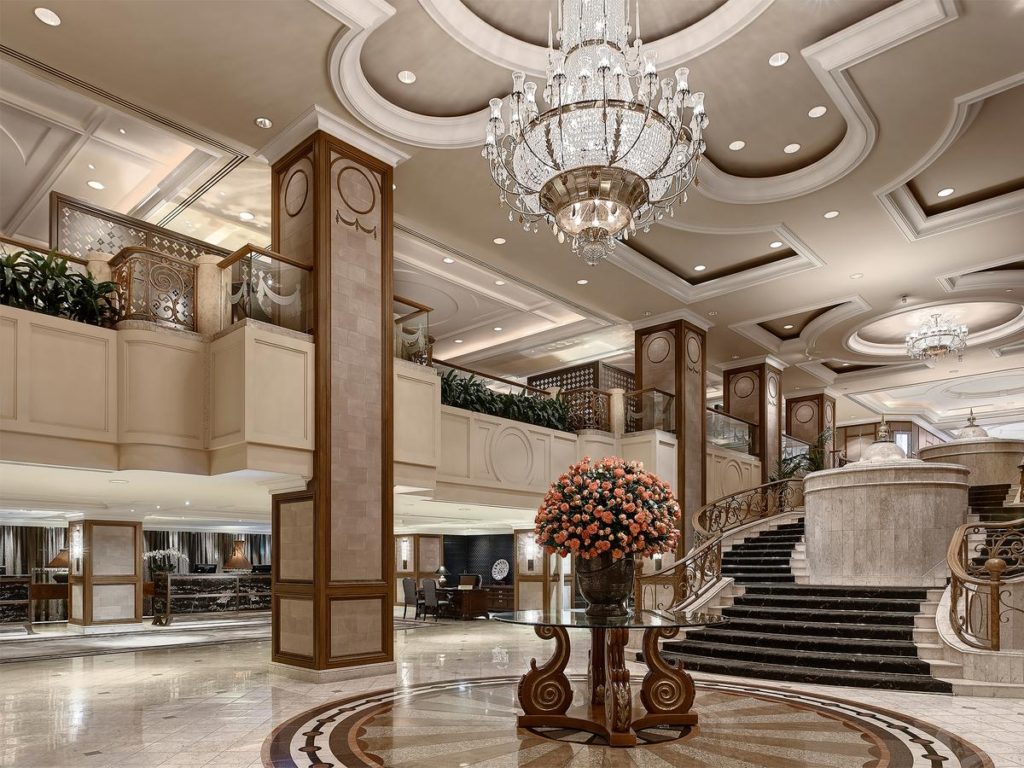 Elegant and timeless, The Langham Melbourne welcomes its guests via a grand lobby with high ceilings and chandeliers. If you plan on staying here, do partake of its famous signature afternoon tea, served in the elegant Tea Lounge. The in-house Chuan Spa offers a range of holistic treatments inspired by traditional Chinese medicine. And there are two places to eat; Melba Restaurant for fine international cuisine (with river views through floor-to-ceiling windows and cookery views through a glass kitchen), and Aria Bar and Lounge for a more casual atmosphere with a focus on cocktails and light bites.
Intercontinental Melbourne The Rialto (5 Star)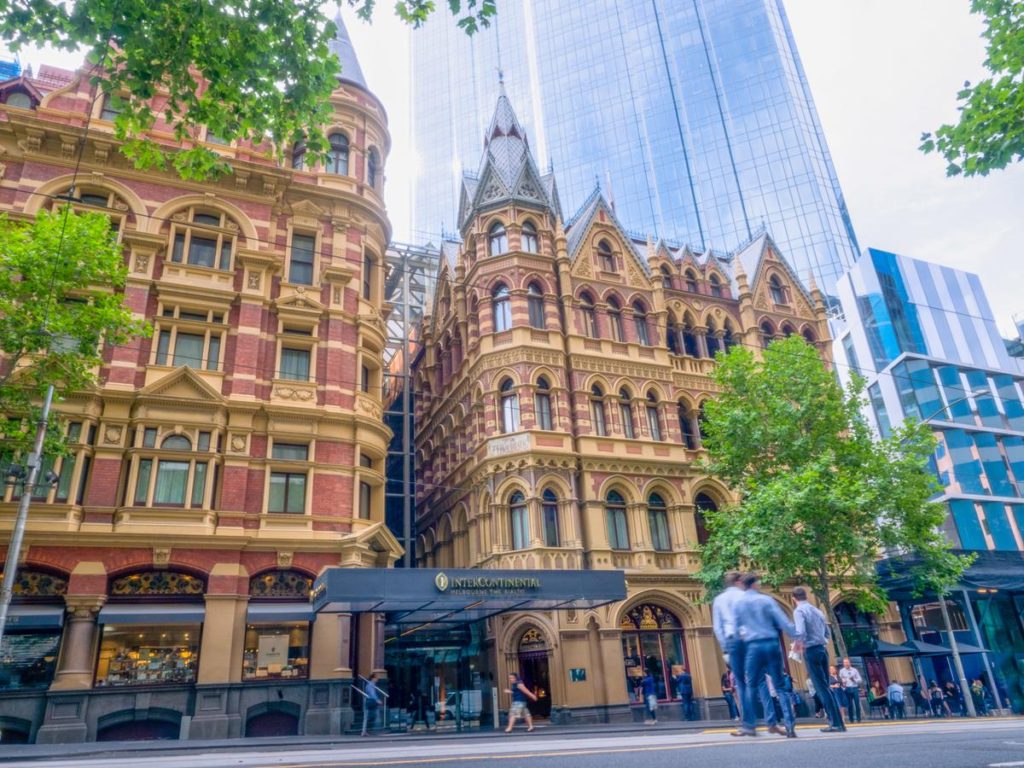 Located on Collins Street, one of Melbourne's most prestigious addresses, the InterContinental is suitably sophisticated, with a blend of modern and traditional design elements across its two wings. It features the award-winning Alluvial Restaurant (set in the atrium), serving modern Australian cuisine that's crafted using locally-sourced ingredients, as well as a bar and lounge, and a high tea service. The wellness amenities comprise a fitness centre, a sauna, an indoor pool and treatment rooms. While the public spaces lean toward grandness, the bedrooms focus on comfort, making the hotel popular with both business and leisure travellers.
Sheraton Melbourne (5 Star)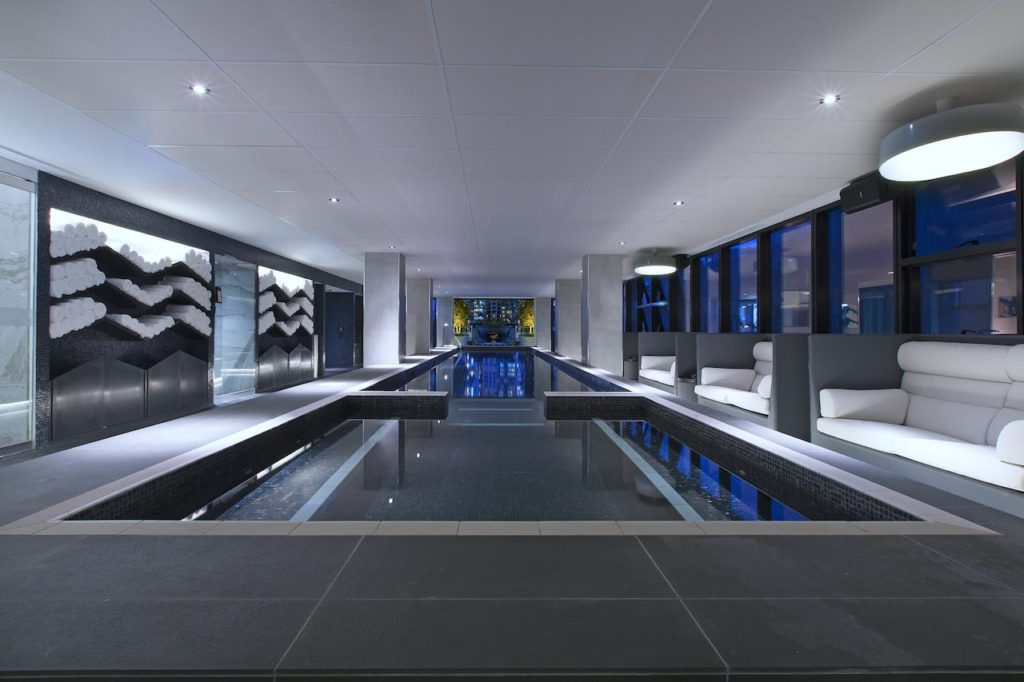 This 174-bedroom establishment is at the exclusive Paris End of the aforementioned Collins Street. The accommodation offer includes 11 Terrace Suites with king-size Sheraton Signature Beds, 40-inch TVs and marble bathrooms with deep-soaking full-size tubs and separate rainforest showers. Breakfast and European-influenced meals are available at the Little Collins Street Kitchen and you can soak up some Aussie sun with drinks at the Terrace Bar. There's also a full-service spa with an indoor pool, a jacuzzi tub and a sauna.
The Como Melbourne – MGallery (5 Star)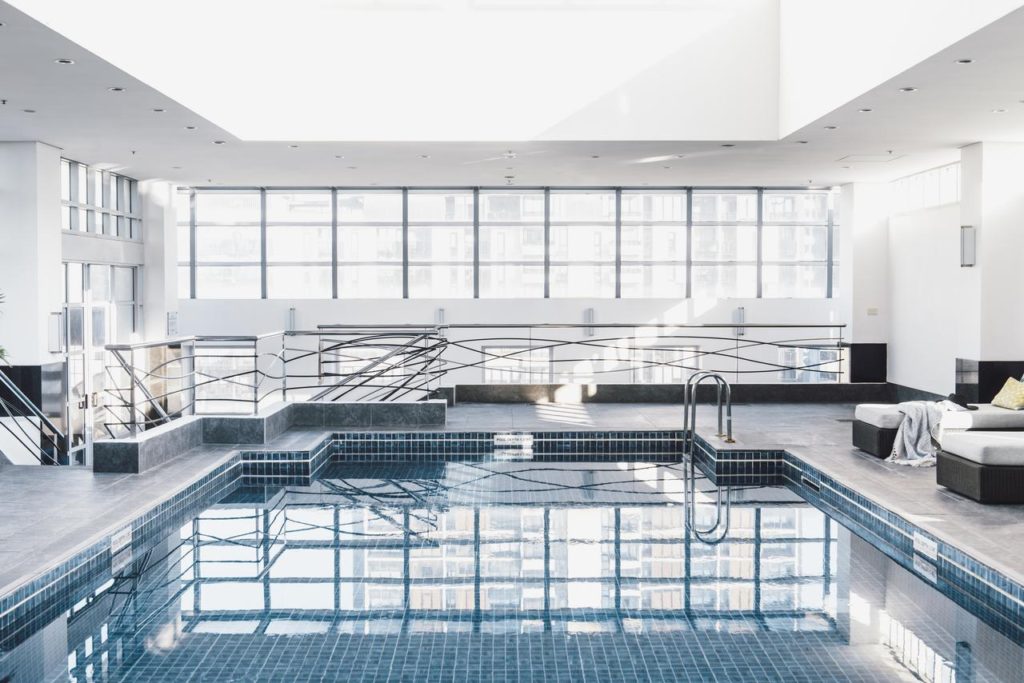 Attracting A-listers like Bruce Springsteen and David Beckham into its three penthouse suites, this property is set on the buzzy Chapel Street. The hotel has been around for decades, but took on a new personality under Sofitel, blending contemporary and retro elements in a fashion-forward approach. It has a breakfast brasserie and a bar, as well as room service, with lunch and evening restaurants plentiful in its neighbourhood vicinity. Be sure to make use of the heated pool on the top floor and look out for the signature rubber duck in the bathrooms; a nod to The Como's quirky heritage.
Lyall Hotel and Spa South Yarra (5 Star)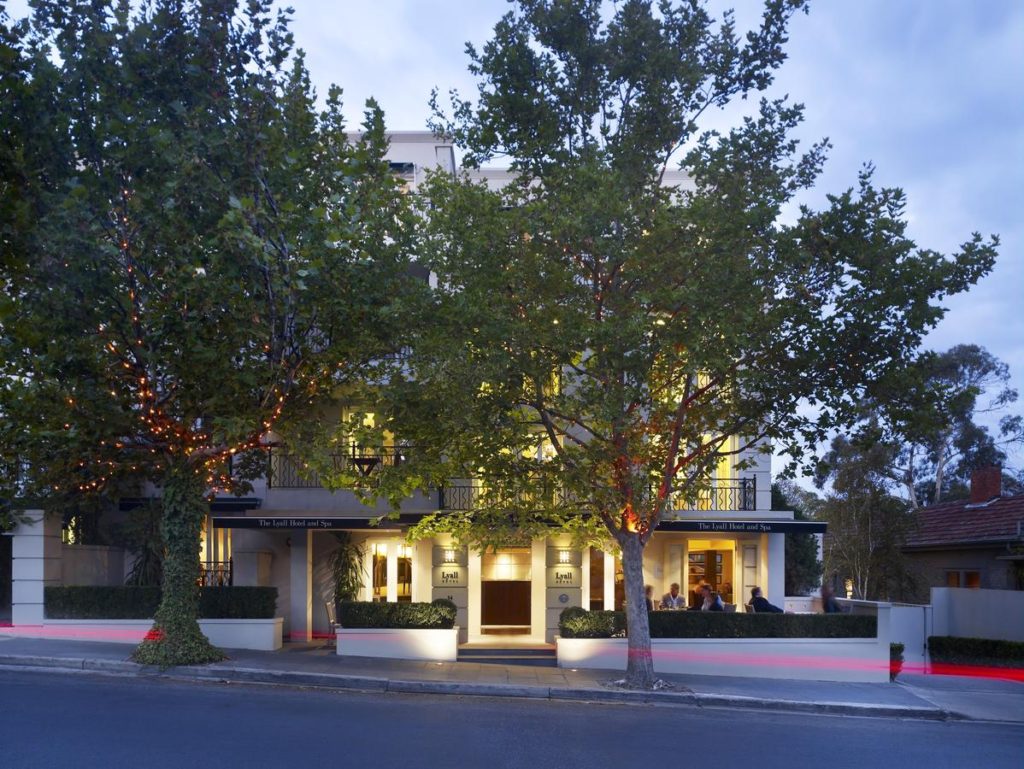 Bijou (by Melbourne standards), The Lyall is found in the upscale neighbourhood of South Yarra, known for its fashionable shops, galleries and restaurants. Its 49 suites boast separate living areas, kitchens and private balconies, with some overlooking the Japanese Maple Garden; book a Parisienne balcony room, a Grand Suite or the Penthouse to be at the top of the tree here. The hotel is quite the urban sanctuary, with an on-site spa and relaxation suite that has won numerous awards. The Lyall Champagne Bar and Bistro offers a French-inspired menu with an emphasis on fresh and locally-sourced ingredients.
Indigo Melbourne on Flinders (4 Star)
Indigo Melbourne on Flinders, this boutique lifestyle hotel is a creative addition to Melbourne's iconic Flinders Lane, which spans the city, housing both renowned restaurants on the eastern end and preserving seafaring and gold mining heritage on the western end. The hotel's surroundings epitomise a laneway culture filled with street art, hidden cafes, bars, boutiques, and galleries. The property boasts 216 redesigned guest rooms inspired by the colourful legends of the Flinders Lane neighbourhood, notably the influential fashion photographer Helmut Newton. His work serves as a central theme in the hotel's design, blending fashion, art, and runway elements. The hotel features a dramatic lobby-gallery space, commissioned artworks by local artists in guest rooms, a fitness centre with sustainable, body-weight-powered equipment. Additionally, the hotel offers an exciting dining experience with the Spanish bar and restaurant BESO, led by Chef Ana Cortes Garcia, offering contemporary twists on traditional Spanish tapas and an extensive selection of Victorian and Spanish wines, overseen by Guy Holder, a prominent figure in the local hospitality industry.
Adelphi Hotel (4 Star)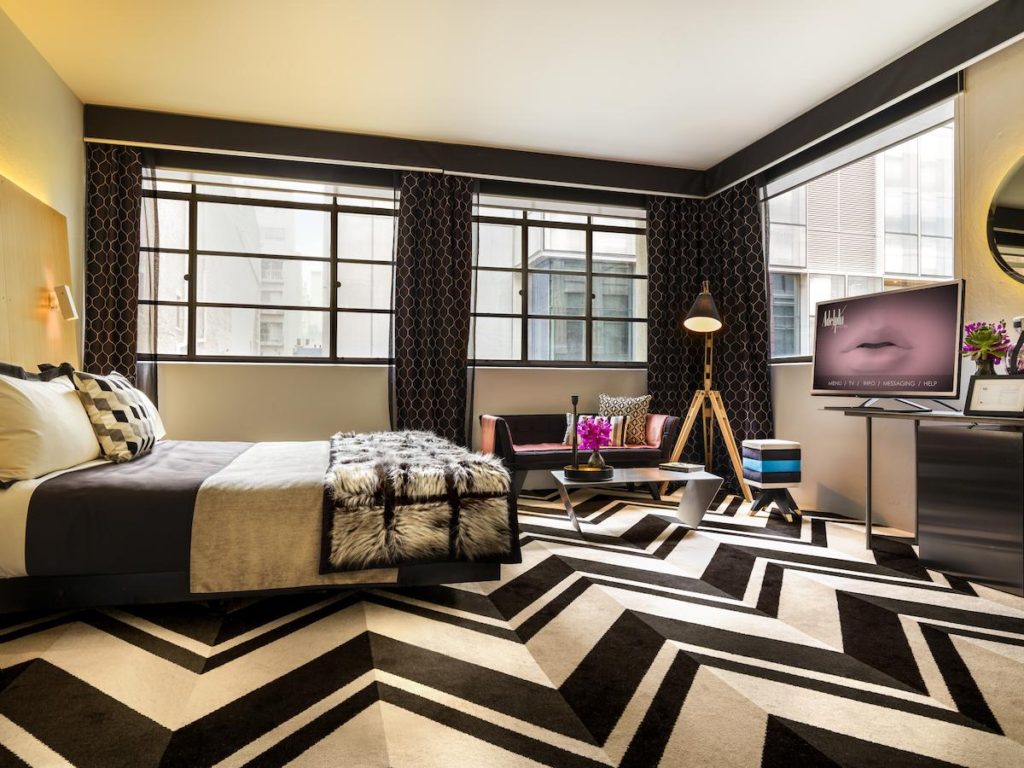 A bold, colourfully lit facade meets guests arriving at the Adelphi, a palette that continues inside, along with quirky artwork and installations. Its heated, year-round rooftop pool is a highlight for many visitors, conducive to some swoon-worthy holiday snaps. Attention to detail is a big deal here; from the personalised welcome notes in each room to the luxurious linens and bath products. Take advantage of bespoke experiences, such as gin-making sessions and private cinema screenings. The Adelphi, a design hotel, is located in the central business district of Melbourne.