As one of the most popular destinations in the Middle East, Oman attracts visitors from all over the world due to its ancient culture and awe-inspiring natural beauty. People who have a taste for luxury are sure to be satisfied by the accommodation options here as many of the leading hotels are fit for a visiting Sheikh. Here is an overview of some of the best hotels in Oman.
Jumeirah Muscat Bay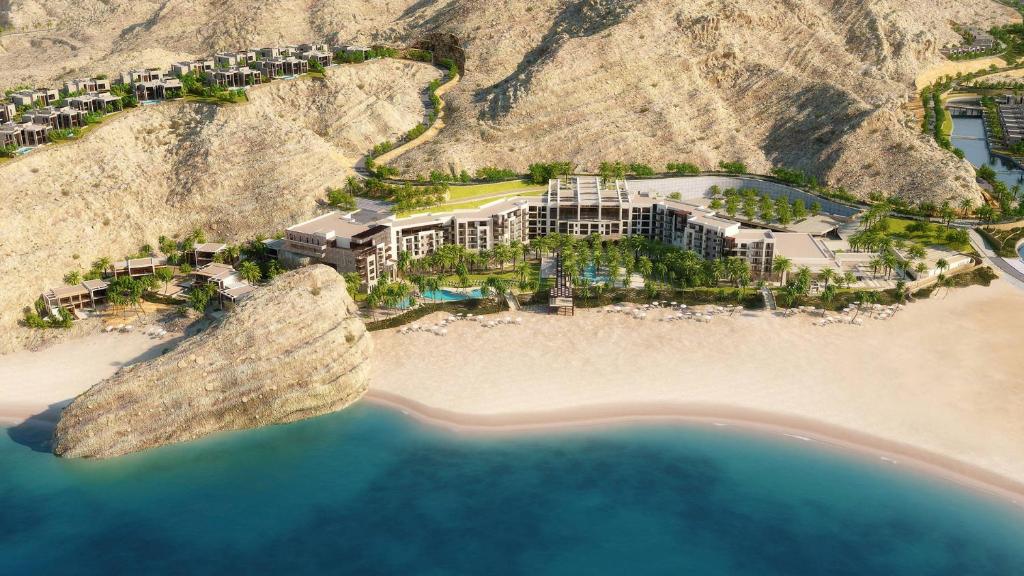 On the coast, where the Al Hajar Mountains and the Gulf of Oman meet (15 minutes from Muscat city), is the Jumeirah Muscat Bay. 195 bedrooms and suites have an airy, coastal vibe, some with multiple bedrooms, kitchenettes, plunge pools and direct access to the hotel's private pool. There's a state-of-the-art spa, three swimming pools catering separately to families and adults, with activities including tennis and yoga, plus a PADI-certified diving and water sports centre offering glass kayaking. Five eateries include a bayside restaurant, an Asian food bar and a coffee house. And don't miss the epic views from the rooftop bar.
W Muscat
The W Muscat is a stylish resort located in the Shatti Al Qurum beachfront area of Oman which boasts an upbeat vibe and is often referenced as the place to discover what's up and coming in the city. The hotel offers guests a choice of 279 luxury hotel rooms and suites which combine Omani heritage with contemporary design. Stunning views across the Gulf of Oman come as standard at this hotel and guests can enjoy a choice of five different onsite restaurants and bars, each offering a unique dining and social experience, with mouth-watering menus even the fussiest of foodies will be impressed by. Business guests can take advantage of the extensive (8,500 square feet to be precise) meeting space and expert team of meeting planners. Whether staying for business, pleasure or both the Whatever/Whenever® service and mantra ensures guests at the W Muscat in Oman can unwind and relax in complete luxury.
Anantara Al Jabal Al Akhdar Resort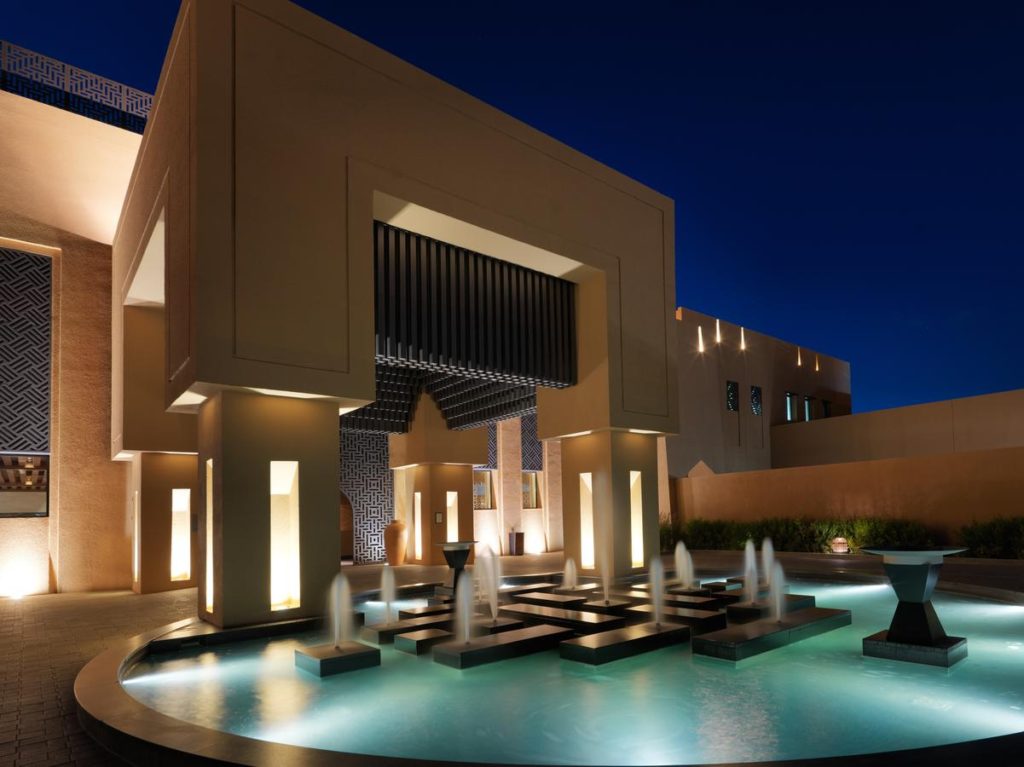 Set right on the edge of a canyon, this luxurious hotel provides guests with unbeatable views of the Hajar Mountains. The hotel makes the perfect place to unwind in style in between embarking on hiking expeditions and other types of trips and guests who book one of the large and lovely villas will be treated to their very own swimming pool and plenty of other luxurious touches. Stone pathways lead the way through the enormous garden that is set with fountains and is a very pretty place to take a stroll before dinner. Guests can also play a set or two on the tennis court or simply indulge in a little pampering at the onsite spa with its sauna and traditional hammam.
Al Bustan Palace, A Ritz Carlton Hotel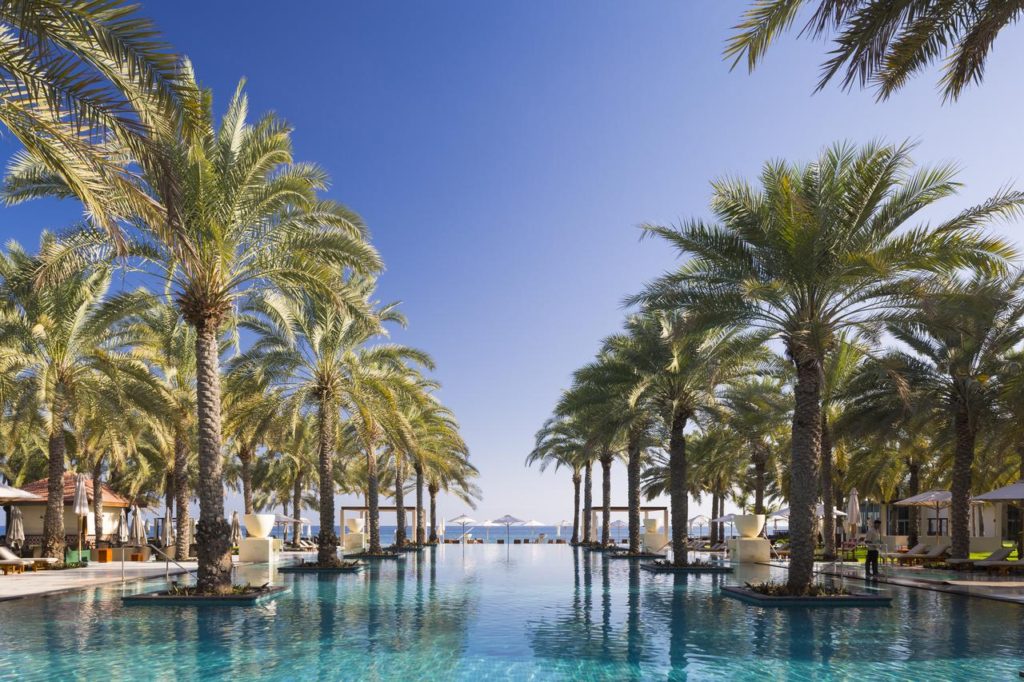 Set on the side of a mountain on the edge of Muscat, this grand establishment originally served as the palace of Sultan Qaboos. Guests are sure to feel like royalty as they take full advantage of the luxurious amenities that include stunning swim-up rooms, large palm gardens that are strung with hammocks, the Six Senses spa with its 24-carat gold facials, several different tennis courts and even a large amusement park for children. While each guest room is extremely luxurious, those who demand nothing but the best should make sure that they secure one of the lower-ground rooms as they boast private terraces and come complete with steps that lead directly into one of the two large lagoon pools. The palace has been taken over by the Ritz Carlton team and boasts all the luxurious amenities that guests have come to expect including fantastic dining opportunities.
The Chedi Muscat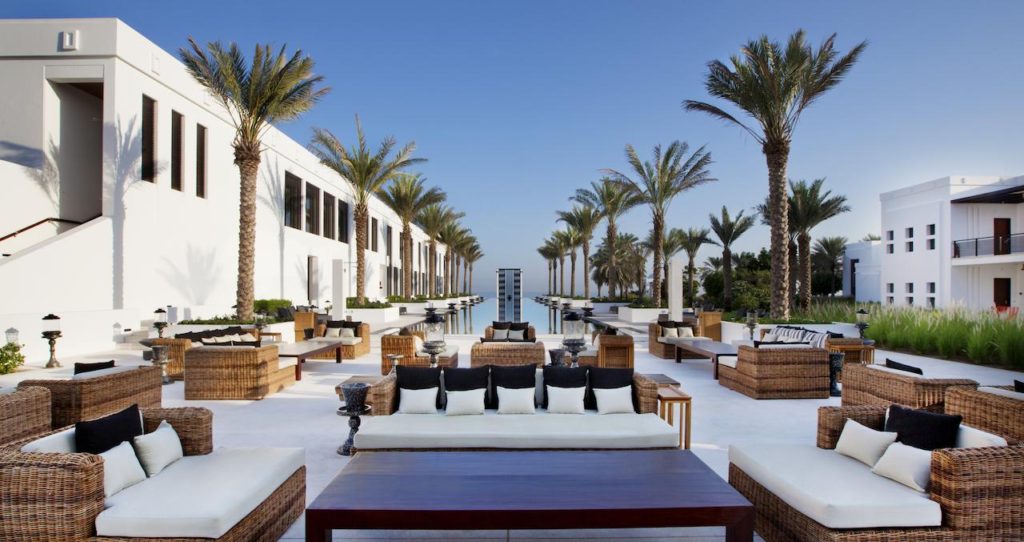 Boasting the largest pool in the whole of the Middle East, the Chedi Muscat is a stylish playground for affluent adults who want the chance to leave the kids at home and unwind in style. The hotel can be found just a ten-minute drive from Sultan Qaboos Grand Mosque as well as a range of other popular attractions and provides guests with a wealth of amenities to take advantage of. The establishment features plenty of traditional Omani style from the doormen who wear full Omani costume to the opulent rugs and other decorative touches. The Japanese-style garden is always as neat as a pin and provides a pleasant place for guests to wander, while the site comes complete with its very own private beach, tennis courts and even a golf course for those who want to get back into the swing of things. The hotel boasts 158 rooms and suites in total that have been created in the Japanese minimalist style and come with plenty of luxurious touches.
Six Senses Zighy Bay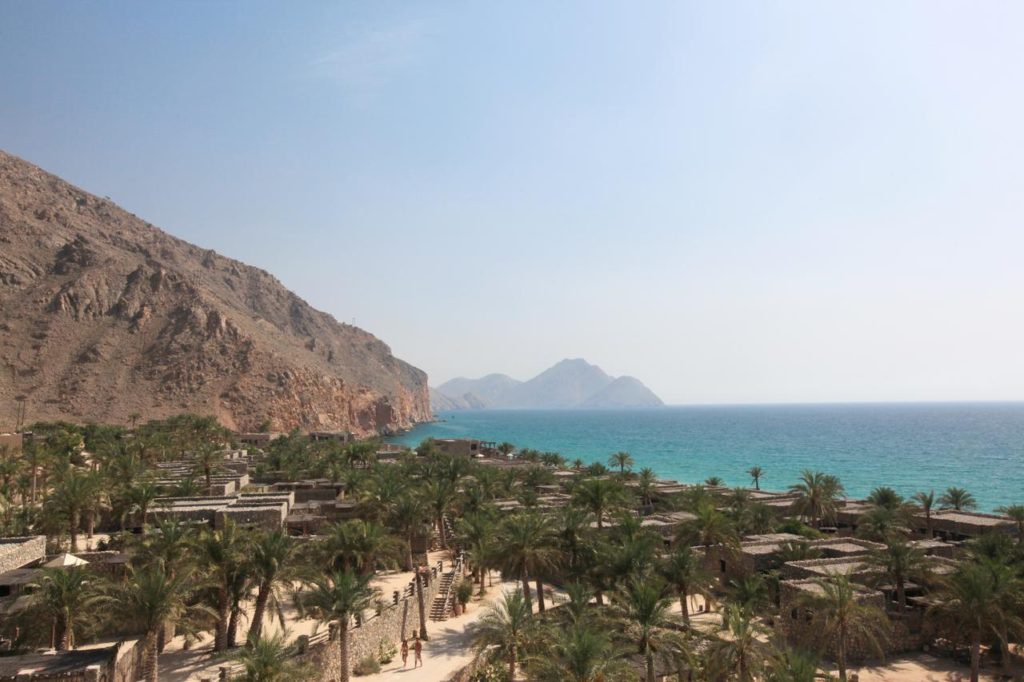 Famous for its luxurious spa, this elegant hotel is located between the mountains and the beach and provides a tranquil spot where guests can unwind in between their adventures. Guests are treated to their choice of 82 rustic stone villas that are set in an enormous date palm garden. This provides plenty of privacy and space for guests to enjoy and special bikes are provided for guests to make exploring the grounds easy and fun. Guests are encouraged to leave both their mobile phones and their shoes behind so they can enjoy this relaxing and decadent experience to the full and there are plenty of amenities to make use of such as a tennis court, a large swimming pool and a fitness centre.
Dunes by Al Nahda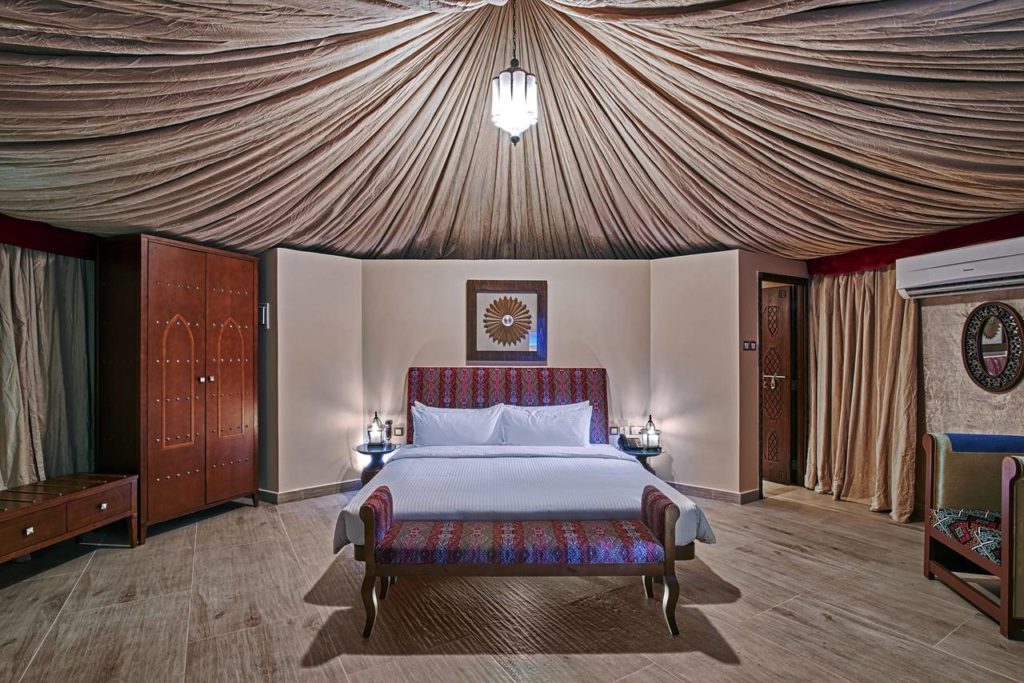 Taking their inspiration from traditional Bedouin tents, the luxurious villas at dines are ideal for those who fantasise about the glamour of camping but like their creature comforts. The resort is set on top of a huge sand dune in the edge of Barka and guests are greeted each morning by the site of impossibly pink clouds and sand stretching as far as the eye can see. There are just fifty rooms for guests to choose from which helps to ensure an intimate atmosphere and dining at the excellent restaurant while the sun slowly sets is an enchanting experience. Guests will also have the chance to play a round or two in the bunker golf course, keep cool by splashing around in the swimming pool and indulge in pure pampering in the onsite spa.
Shangri-La Barr Al Jissah Resort & Spa – Al Husn
Providing guests with stunning views of the gulf of Oman as well as the craggy Hajar Mountains, the Shangri-La Barr Al Jissah Resort & Spa has a strong reputation as being one of the country's best and most exclusive establishments. While being very fresh and modern, the style of the resort mirrors traditional Omani style. Guests are sure to love the special pool and beach service that provides them with an exclusive selection of gourmet refreshments, while each room and suite comes with a spacious terrace and a whole host of first rate amenities such as silk furnishings, a huge walk-in rain shower and a complimentary mini bar.