Enclosed by mountains and sea, Oslo is a compact city with a blossoming contemporary cultural scene and an ever-evolving identity. Both old and incredibly new, Oslo offers history and heritage alongside modern art and contemporary architecture. Fans of Scandinavian noir crime thrillers can explore the well-documented neighbourhoods whilst others might explore one of the many vast green spaces the city boasts (it was named European Green Capital for 2019). The city has one of the lowest carbon footprints in the world predominantly thanks to the renowned and brilliantly executed public transport system. Throw in some cracking culinary establishments (including the most northern three-Michelin starred restaurant) and an edgy nightlife and Oslo should be added to your bucket list right now. Here are our fav 5-star hotels in the city to get you started.
Sommerro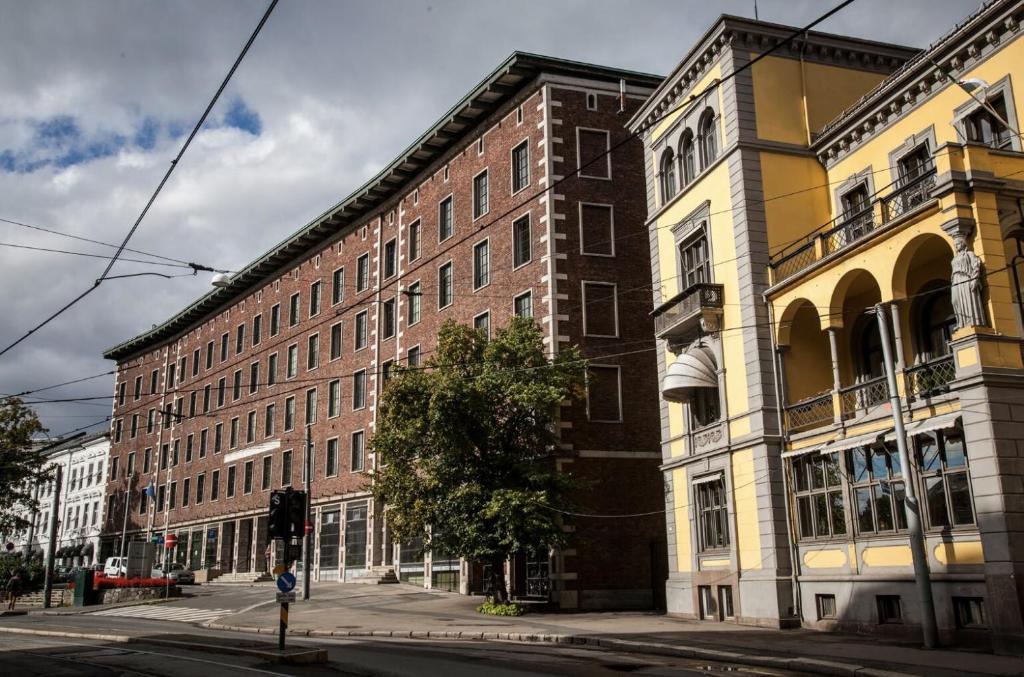 Sommerro is located in the heart of Frogner, a vibrant area in Oslo's West End and is part of Nordic Hotels & Resorts portfolio.  Set within the former headquarters of Oslo Lysverker, the city's original electrical company, the Art Deco hotel pays homage to a fusion of neoclassical contemporary aesthetics with original historic elements that have been meticulously restored and developed. Sommerro boasts 231 rooms with 56 branded residences, seven restaurants, and bars including a Spanish tapas and wine bar, an exclusive Chef's table, and a lively cocktail bar inspired by the Roaring Twenties. The hotel will also offer meeting and event spaces with capacity for up to 150 people, a 100-seat gilded theatre, a landmark wellness space with a fully-equipped gym, and the city's first year-round rooftop pool, sauna, and terrace. It's more than just a hotel it's a destination in itself!
Amerikalinjen
The respected headquarters of a former office building dating back to 1919 has been transformed into Amerikalinjen – a stylish boutique hotel in a convenient location; only a minute's walk from the Jernbanetorget metro station and a 6-minute walk from the Oslo Opera House. The hotel has been designed to accommodate all that the modern explorer desires; with a vibrant vibe and an eclectic mix of modern comfort, Norwegian design and a rich history. Standard rooms through to suites are all as equally stylish with space and vantage point being the key differentiator. There is a great selection of food and drink options including; Pier 42 – the place for guests to immerse themselves in Amerikalinjen's cocktail culture, whilst the Atlas Brasserie serves breakfast and dinner and Gustav is the Jazz club inspired by the New York Jazz scene. A well-equipped gym is open 24 hours a day for guests to use as they wish and comprises separate zones for weight-training, cardio and yoga or Pilates and unwind after a work-out in the Finnish sauna and heated mosaic beds in the relaxation centre.
The Thief Hotel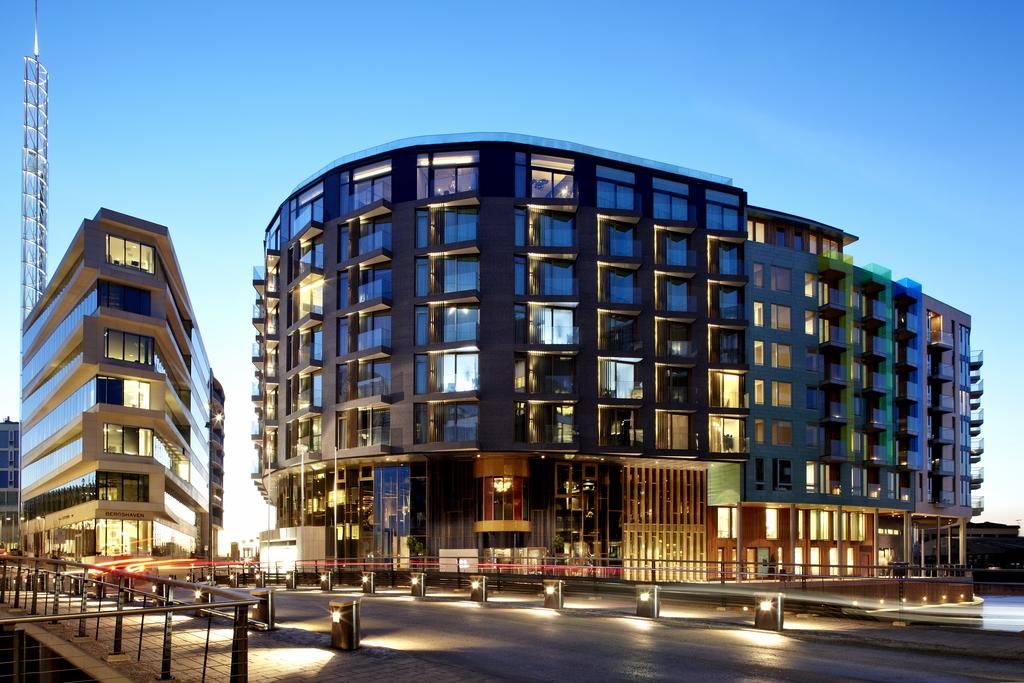 Oslo has everything for the discerning traveller including the Thief Hotel (or Tjuvholmen) which is tucked away in the middle of downtown Oslo and really did used to live up it its name as it was a renowned hideaway for thieves, smugglers and assorted rascals! Today, the stylish boutique hotel is far removed from its murky past and is a top place to get away from it all and luxuriate in the spa and enjoy Norwegian food, great bars and top-of-the-range designer furniture. Tjuvholmen beach is not far away, and the hotel is set on an islet which is connected by a footbridge.
Saga Hotel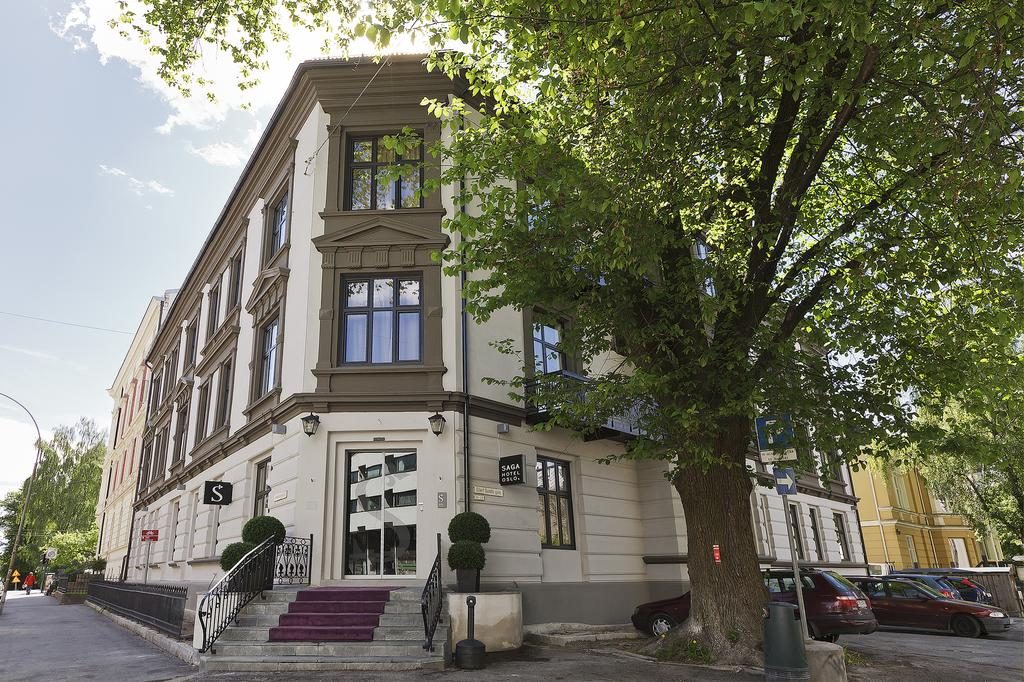 The Saga Hotel in Oslo prides itself on the homey and warm atmosphere that provides a relaxing haven after a hectic day in the city. The four-star hotel is based in Frogner, very near to the Royal Palace, and after a complete refurbishment in 2011 it now combines a modern and soothing interior with the retention of beautiful architecture dating back to the 1890s. Bar Eilert serves a range of coffee and alcoholic beverages, and the hotel restaurant Fangs' provides an intimate environment with a unique hybrid of raw Nordic and Japanese cooking resulting in a range of innovative dishes.
Hotel Christiania Teater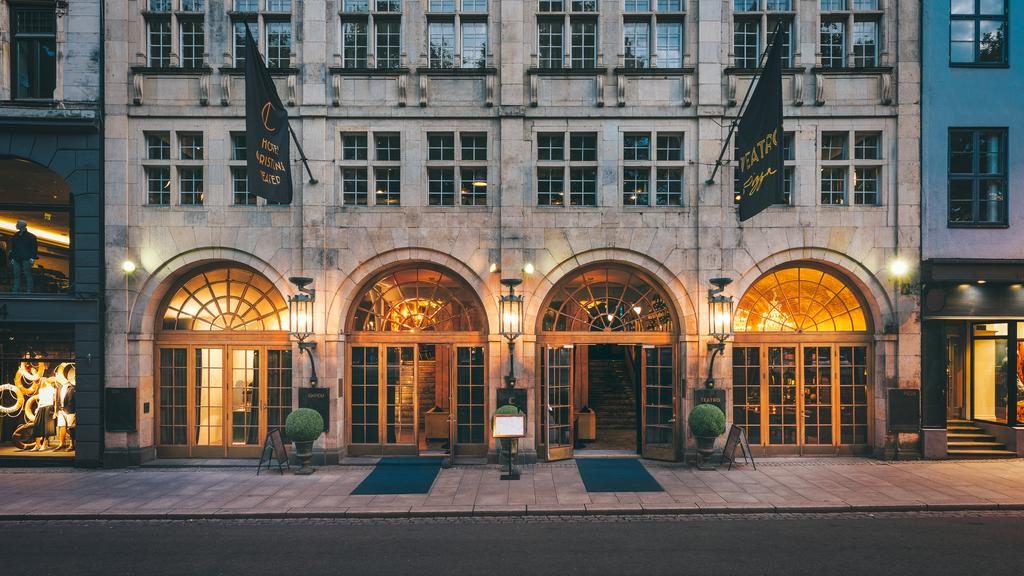 Built in 1918 by the architect Henry Coll, this hotel preserves a rich slice of Oslo history with the original arched doorways and is known for the theatre in the hotel, and has had a more recent upgrade by Annemone Wille Waage to give it a modern and sophisticated feel. The building is near to the Royal Palace and the parliament as well as Karl Johans Gate. The rooms are furnished in a warm ambience with feature Italian wallpaper, and all rooms have good lighting with large windows and spotlights for that evening glow.
Scandic Vulkan Hotel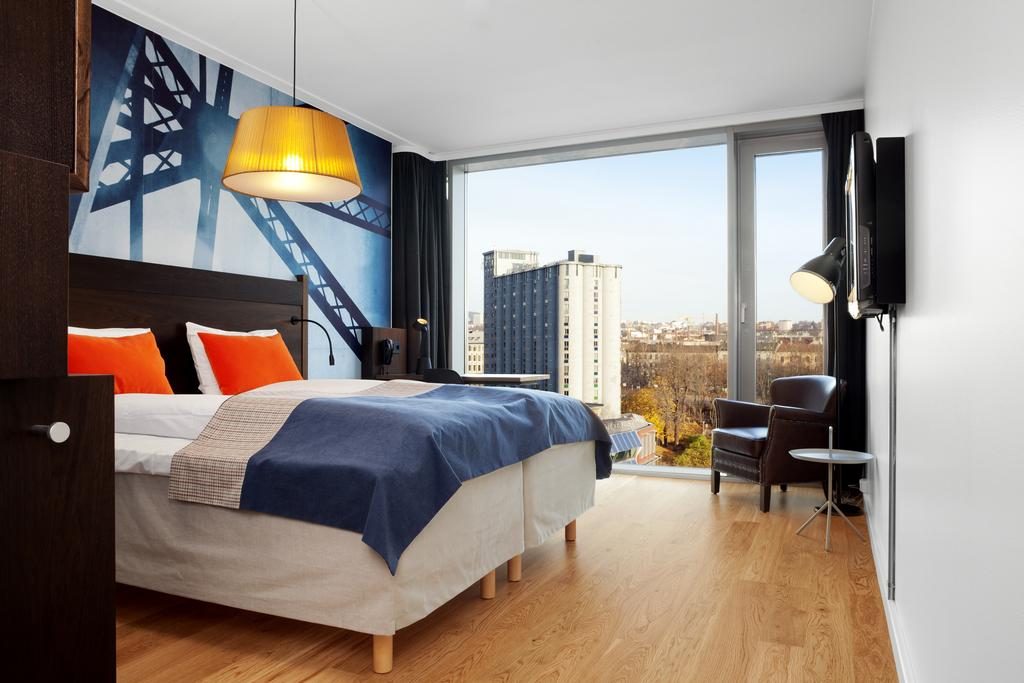 The Scandic Vulkan is located close to Grunerlokka and has a cultured, designer appeal for those who like a luxurious, urban environment including ample helpings of nightlife and shopping. The hotel is situated next door to Mathallen which is a top venue for gastronomes who want to try both Norwegian and international cuisine in a buzzing environment, and even closer to home, the hotel has an Italian restaurant on the ground floor. The river Akerselva is nearby, and Oslo city centre is only a 15-minute walk away so that you can experience everything that the city has to offer.
Camilla Hus Hotel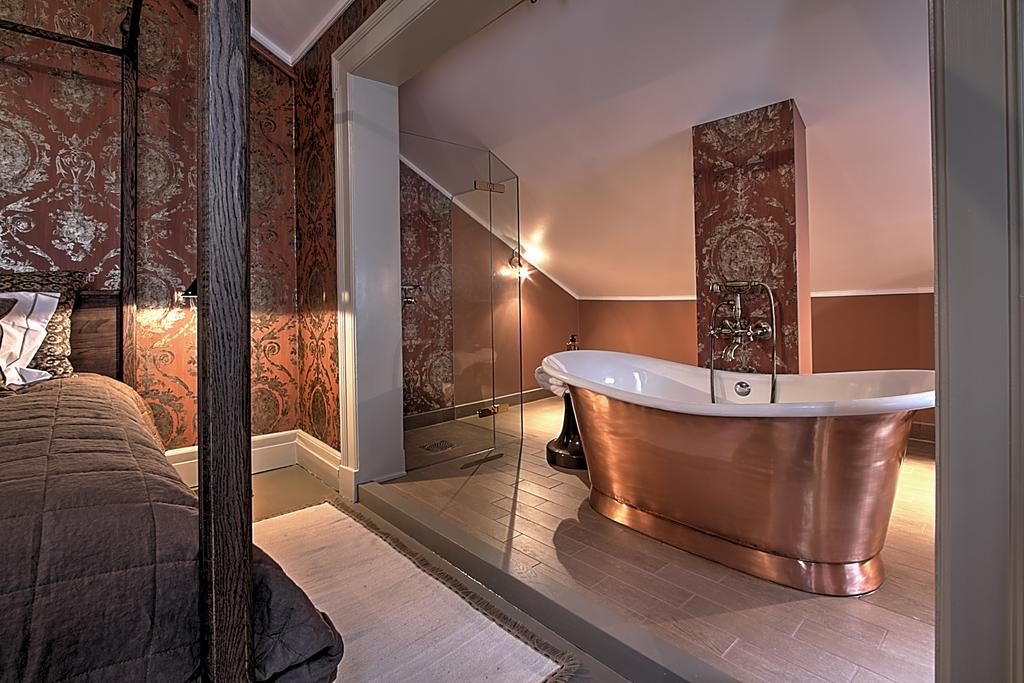 Located in an exclusive part of Oslo next to the Royal Palace Gardens, the Camilla Hus Hotel has 7 beautiful and unique rooms with a range of classical and modern furniture and fittings that provide a relaxing and luxurious effect. The hotel has a fascinating history and was built as a private residence in 1845 as part of a plan by the Royal Palace architect, Linstow. The hotel became the residence of author Camilla Collet who in addition to her writing career was a leading figure in her day as an activist for women's rights.
Thon Hotel Rosenkrantz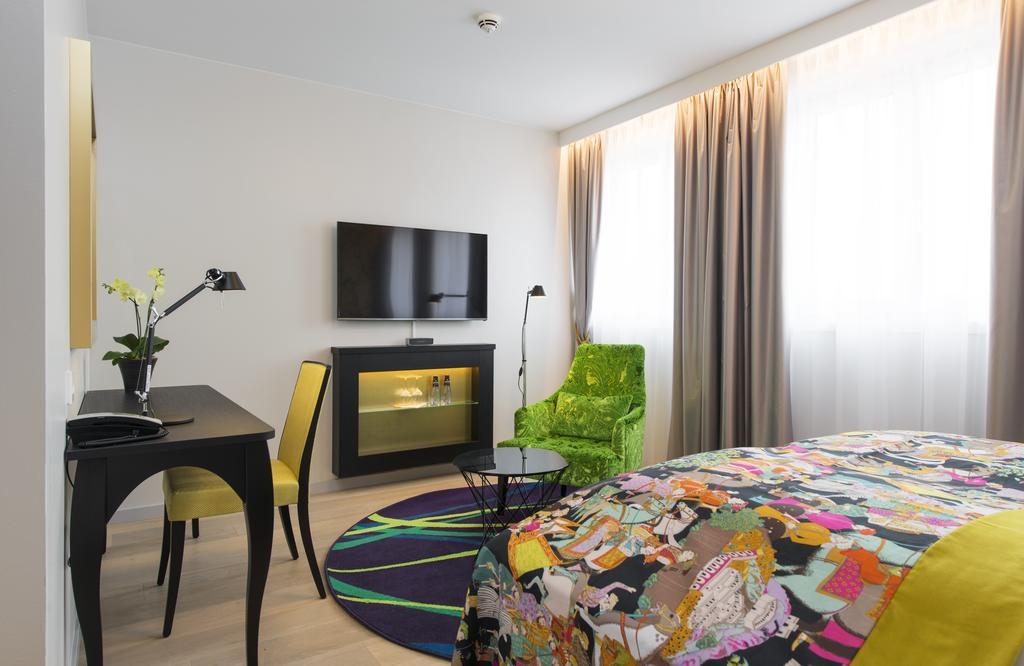 Right in the heart of downtown Oslo, the Rosenkrantz is only a few minutes walk from Karl Johan High street, and the hotel provides a modern and quirky blend of comfort and quality with pops of colour and interesting materials used as part of the furniture and decor. The hotel is situated right next to the Royal Palace, and the lounge on the eighth floor gives great views whilst guests enjoy meals, coffee and snacks. The hotel is centrally situated for Karl Johans Gate, all the city attractions, and has good public transport networks.