In keeping with its role as a popular tourist and business destination in Australia, accommodation in Perth reflects the city's diverse mix of visitors ranging from top end luxury to seriously cool boutique hotels. Most of the top luxury hotels and international chains are located in Perth's city centre, which is also one of Australia's most cosmopolitan hubs. Art deco buildings sit juxtapose  to some of Australia's tallest skyscrapers and visitors are drawn to the cities galleries by day and seriously cool clubs, bars and restaurants by night. With all this culture you will need somewhere seriously cool to rest at and the following are a selection of our favourite luxury properties in the city.
COMO The Treasury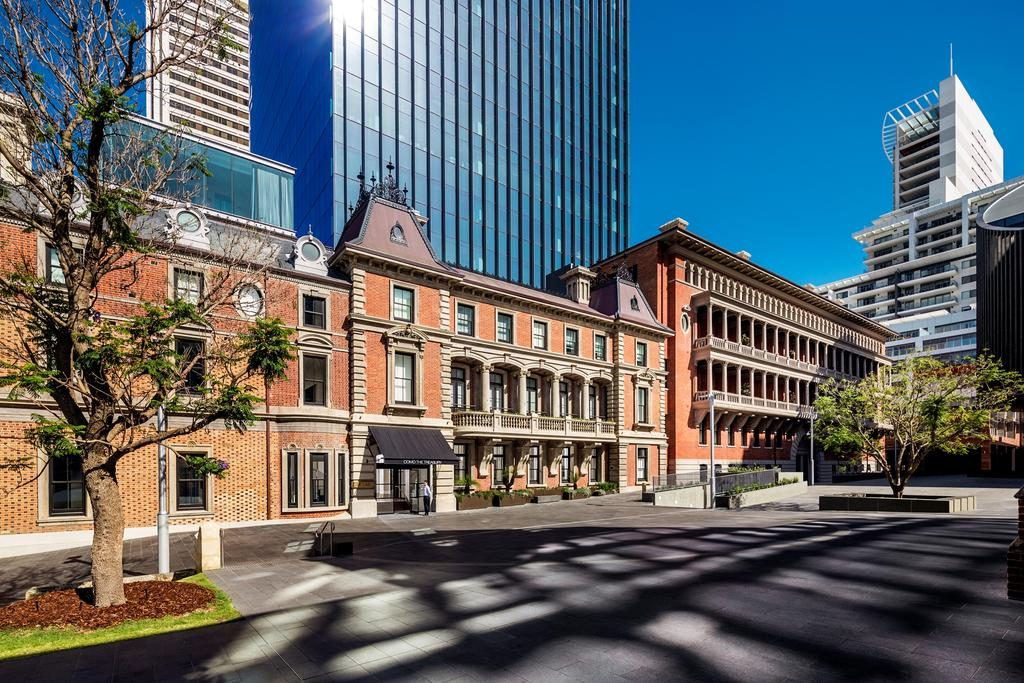 This elegant hotel was established more than a hundred years ago and is the place in Perth where history meets luxury. The hotel occupies the former Treasury, Lands and Titles offices and General Post Office and many of the original tiles and other fixtures and fittings have been retained while guests are also treated to plenty of opulence. The hotel is perfectly positioned in the very heart of Perth and just a short stroll from a large number of prominent attractions, while there are 48 different spacious guest rooms to choose from. Those who want to swim laps will be treated to full use of the indoor pool and there is also a gym and sauna on the site.
InterContinental Perth City Centre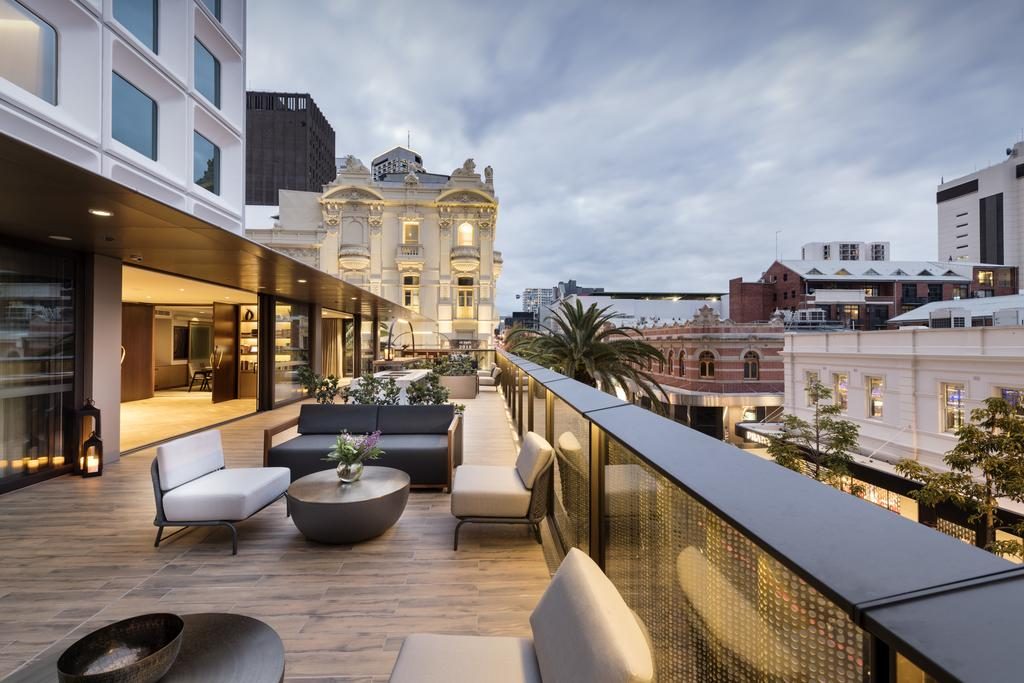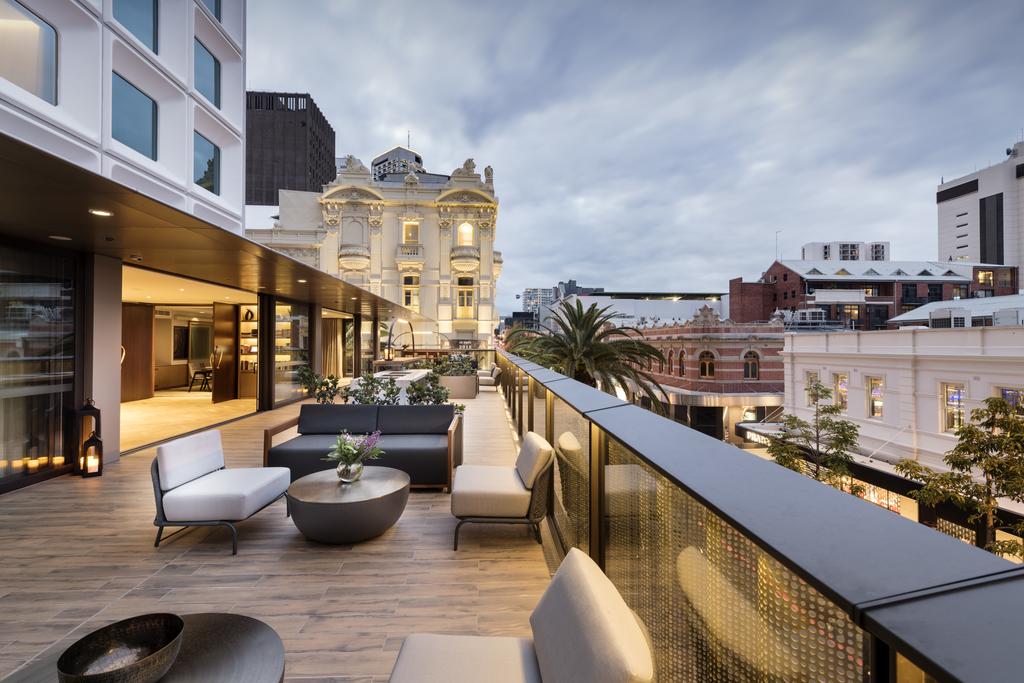 The artwork and unique touches that can be found throughout the InterContinental sets this establishment apart from other offerings in the luxury brands range. Plenty of high-end yet homely touches adorn the communal areas and guests are sure to love sitting on the spacious terrace to enjoy a cool cocktail and take in pretty city views. Those who are travelling for business will be able to catch up on a little work in the Loft Lounge, while people who book one of their impressive Club Rooms are granted full access to the Club Lounge where they are treated to goodies such as high tea, canapés and sunset cocktails.
Alex Hotel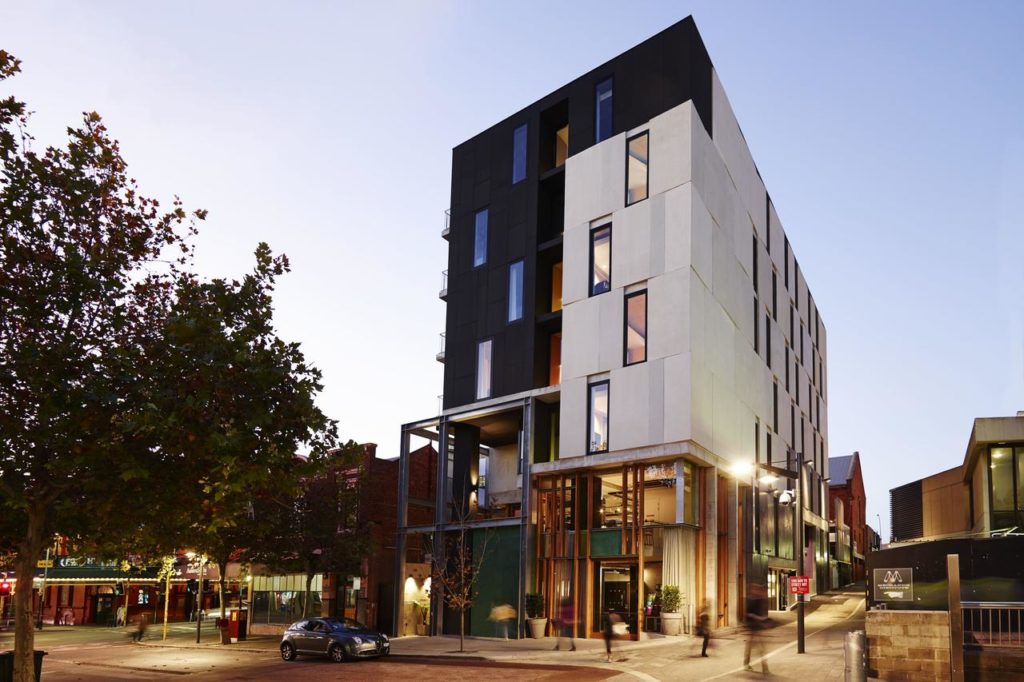 Established by the creators of the popular Little Creatures brewery, Alex Hotel is ideal for guests who are looking for something a little different. The hotel has quickly earned a reputation for being one of the best boutique establishments in the whole city and culture vultures are sure to be in their element. While each of the 74 guest rooms are comfortable and stylish, the hotel really comes into its own in the communal areas which includes an honesty bar and pantry stocked with Margaret River wines, craft beers and complimentary olives. Of course, guests will also be able to sample all of the beers that the Little Creatures brewery is famous for in the fresh and funky rooftop bar and a special guided tour of the brewery is also granted to guests upon request.
QT Perth
Featuring a sophisticated, dark and rather kooky style, the QT Perth boasts an excellent location and plenty of personalised touches to keep guests interested. The style of the hotel mirrors a very stylish and neat bachelor pad. The staff members are all female and are quirkily named directors of chaos. Each staff member is dressed in black and provides guests with a warm welcome. The black theme is followed all the way through to the guest rooms, which come complete with black marble bathrooms and people who want the chance to enjoy the best city views should choose a room that is located on one of the upper floors of the south side.
Tribe Perth
Tribe is so stylish and modern that guests are sure to feel like they are stepping inside the pages of a design magazine as every detail is perfectly executed from the unique and very plush spray painted velvet chairs to the gleaming black columns. There are 126 guest rooms to choose from with the best options being those that provide views of Kings Park from the upper floors. Each room comes complete with plenty of gadgets and gismos, while the food is just as contemporary as the rest of the hotel and puts a gourmet twist on the fast food theme.
Hyatt Regency Perth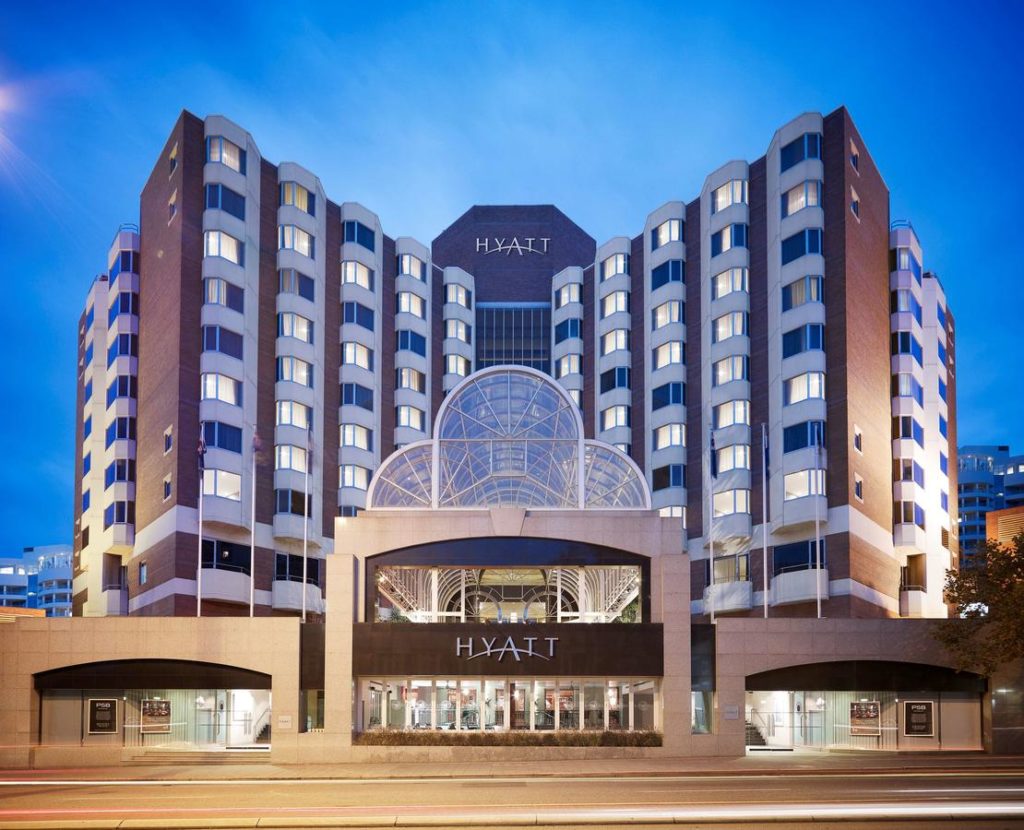 As one of the older luxury hotels in Perth, the Hyatt brand has a reputation for excellence and tends to attract an older demographic crowd who demand nothing but the best. Set on the foreshore of the pretty Swan River, the hotel boasts 367 guest rooms set over nine floors. Each room is very spacious, comfortable and features a brown and gold colour scheme that is designed to soothe the senses while also providing pure refinement. The hotel really excels when it comes to its amenities and guests are treated to a large heated pool, a spa and even a golf course.