When it comes to finding the perfect diffuser for your home, there are a few things to keep in mind. Size, shape and scent are all important factors to consider. But with so many diffusers on the market, it can be hard to know where to start. Here at The Luxury Editor, we've done the hard work for you and compiled a list of the best room diffusers for your home. Whether you're looking for something sleek and modern or something a little more traditional, we've got you covered.
aluxury – Nebula Portable Waterless Electronic Oil Diffuser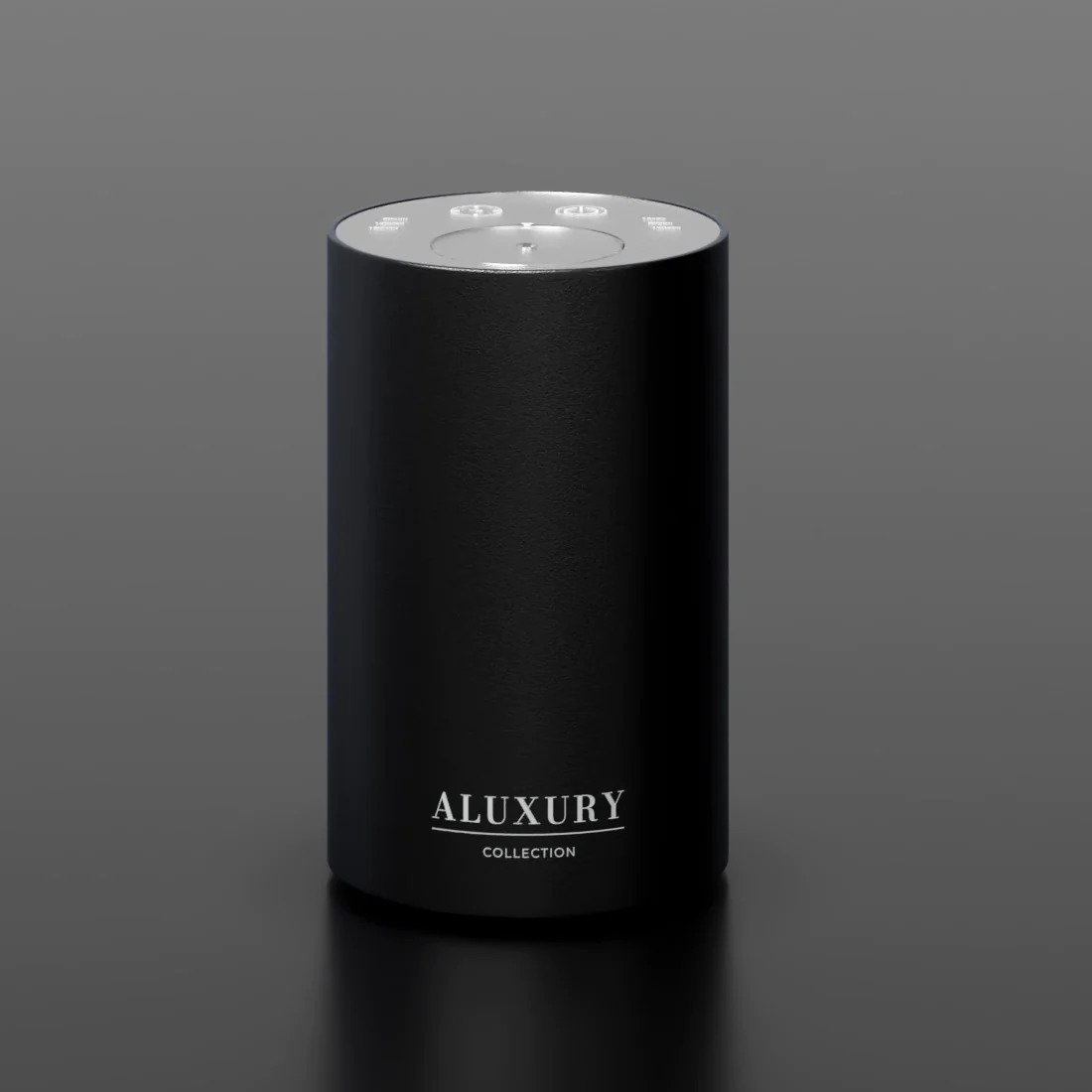 The Nebula waterless electronic oil diffuser is the perfect way to bring the power of aromatherapy into your home, workspace or car. This rechargeable battery–operated diffuser has up to 80㎡ coverage, a compact size with a décor–worthy ceramic–style finish, and cold fusion technology that instantly infuses your space with long–lasting luxury fragrances. It's incredibly easy to use and even comes with a carry case to ensure safe and damage–free transportation. Make this luxury atomiser the perfect gift all year round that keeps on giving.
Bon Parfumeur – 03 Home Fragrance 
Diffuser
This diffuser by Bon Parfumeur has a warm, sweet, and woody smell. The cedar and patchouli give it a bewitching sweetness, while the leather note gives it a strong personality. The sandalwood and vanilla combine with addictive tonka bean to create a sensual, animalistic scent.
Etro – Demetra Diffuser
Bold and glamorous, Etro's diffuser is named after Demetra, goddess of the harvest. Select from a range of striking, bright jars, finished in gold, with sophisticated black reeds. It contrasts sharp and sweet notes, such as wild berries and fresh green pine needles, bringing you closer to nature without leaving your living room. 
Jo Malone – Lime Basil & Mandarin Scent Surround Diffuser
This understated clear glass diffuser contains an intoxicating summery fragrance of pepper, basil, white thyme and zingy mandarin. Suitable for year-round use, a Jo Malone fragrance is sure to delight when gifted to a loved one. Or place it in your hallway to exude sophistication and class. 
Fornasetti – L'Ape Diffusing Sphere Oil & Reeds
Fornasetti has only recently added home fragrance to their label. The Milanese painter, sculptor, interior decorator, engraver and creator's designs have been reproduced on a number of everyday objects, and more recently, on this unique oil-based diffuser. Enjoy the brand's signature Otto scent, featuring thyme, lavender and birch while adding an artistic touch to your home or office. 
Molton Brown – Orange and Bergamot Aroma Reeds Diffuser
Take a journey through the orange groves of Seville with a classic Molton Brown fragrance. Bergamot, orange, mandarin, basil, musk and neroli create an energising, zesty, citrus aroma. The classic British brand's diffuser is presented in a bright and uplifting yellow presentation box and offers pure escapism in a jar. 
Dr. Vranjes Firenze – Magnolia Orchidea Diffuser
Opt for floral and feminine style, from Italian-based brand Dr Vranjes Firenze. This artisan diffuser brings a soft and romantic essence that soothes and relaxes, perfect after a long day. It's presented in an elegant 2.5-litre bottle – a stunning Florentine-style glass design reminiscent of the city's iconic Duomo.
Culti Milano – Mareminerale Fragrance Diffuser
Exuding a more masculine energy, this invigorating fragranced-oil has been carefully blended by expert Italian perfumers. Inspired by the sea, it contains a Mareminerale scent, with notes of lymph, sea chord and musky minerals. Clean and crisp, it's presented in a chic deep brown and black bottle. 
Emma J Shipley – Caspian Diffuser
Fans of CS Lewis's most famous literary works will love this Narnia themed diffuser – one of the brand's ranges of product designs featuring animals both real and mythical. Emma J Shipley's Caspian bone china vessel is adorned with an enchanting illustration, while pink pepper, sage, clove, vanilla, jasmine, incense and sandalwood help evoke the magical world of these well-loved books. 
Culti Milano – Ruby Era Fragrance Diffuser
Nostalgic and mysterious, this Ruby Era diffuser provides wafts of sweet cassis, cranberry, classic rose and vegetal amber, contrasted with earthy cedarwood. The aroma is mirrored in the bottle's earthy brown and rouge tones, a palette that complements traditional Christmas colour schemes. It's presented in a sleek white presentation box.