There's nothing quite like a luxurious facial oil to help you feel pampered and relaxed. Facial oils are becoming increasingly popular as people discover their many benefits. Not only do they help to hydrate and nourish your skin, but they can also help to reduce the appearance of wrinkles and fine lines.
There are many different facial oils on the market, so it can be hard to know which one to choose. If you're looking for the best of the best, look no further than these five luxury facial oils. These oils are packed with nourishing ingredients that will leave your skin feeling soft, smooth, and radiant.
CODEX Antu Brightening Serum
This face serum uses a patented, potent AntüComplex formula to protect the skin barrier and help defend against exposure to airborne particulate matter pollutants. It is clinically proven to firm and re–densify the skin, and is designed for all skin types.
EVENSWISS Rejuvenating Serum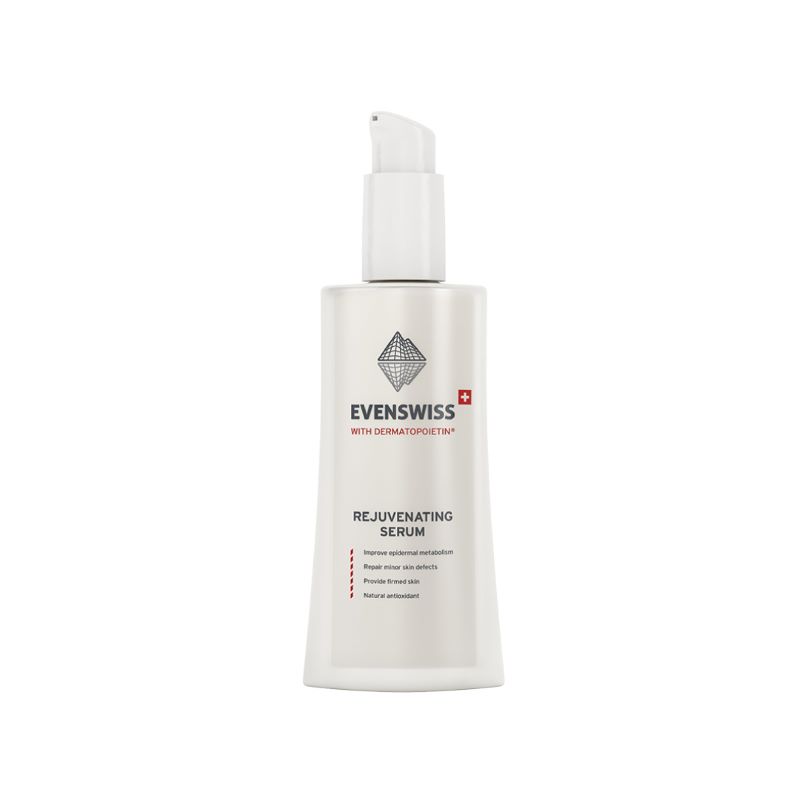 Evenswiss Rejuvenating Serum is an anti-ageing serum that uses Dermatopoietin technology to increase collagen, elastin, and hyaluronic acid production in the skin. This technology is clinically proven to produce results in as little as 2 weeks, and provides long-lasting firming, lifting, and wrinkle-reducing benefits by increasing elastin, collagen and hyaluronic acid by up to 90%.
ARGENTUM L'Étoile Infinie
Argentum Apothecary has years of research on the powerful regenerating and anti-ageing properties of DNA HP under its belt. This marine–sourced ingredient was formulated by Nobel Prize–winning scientists and is known to lock in water beneath the epidermis, leaving your skin intensely hydrated, soft, and even–toned. With prolonged use, you'll notice a reduction in imperfections and increased firmness.
DR. BARBARA Super Anti-Aging Serum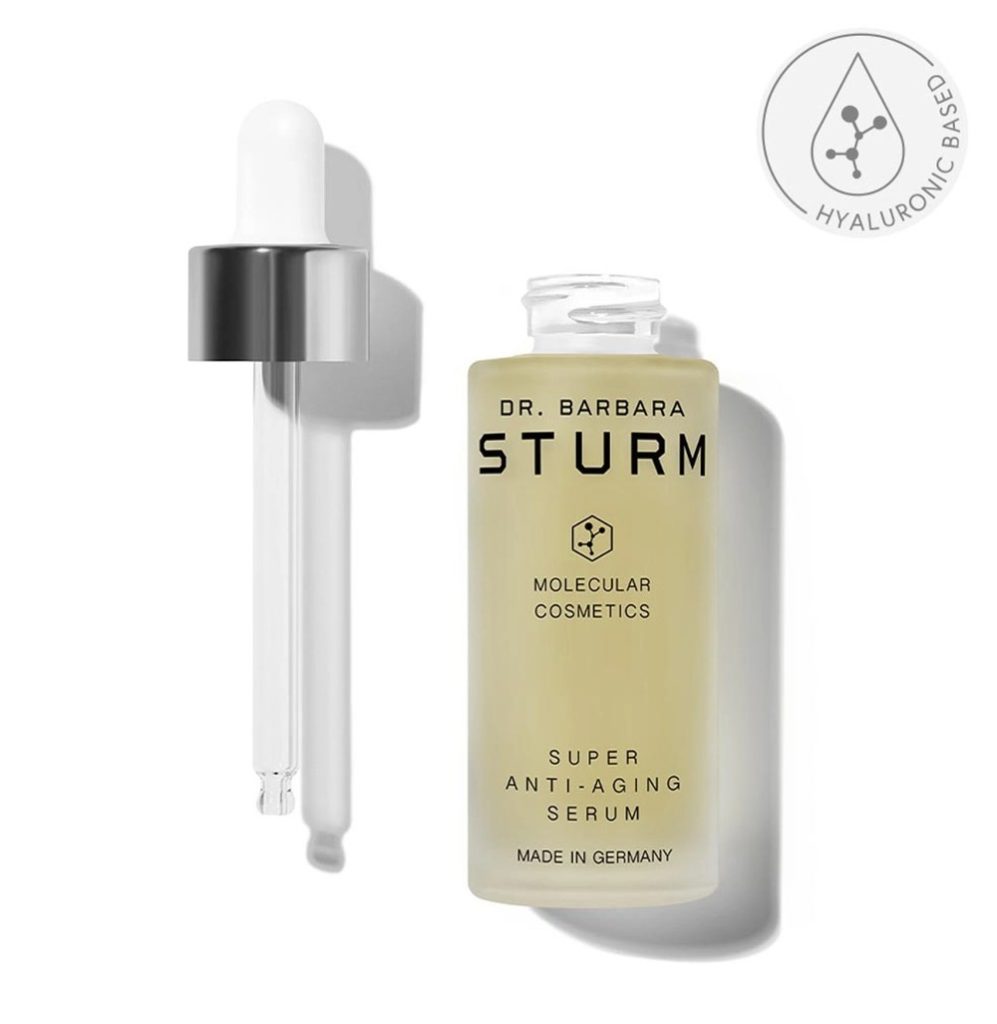 This potent, hydrating serum is packed with active antioxidant ingredients that nourish and calm the skin, while visibly reducing the appearance of irritation. Glutathione acts as a powerful antioxidant, and the serum helps to replace the skin's moisture reservoirs using both low and high molecular weight Hyaluronic Acid. The special extracts of Skullcap and Purslane in the serum are two anti–aging powerhouse ingredients, which help to further calm the skin and reduce the visible signs of irritation.
ESPA Optimal Skin Pro-Serum
ESPA's Optimal Skin Pro–Serum uses natural actives to hydrate and nourish dry skin types, revealing a more visibly radiant complexion. The serum helps to protect the skin's natural moisture barrier thanks to a nutrient and vitamin–rich formula. Sunflower concentrate, balloon vine and blackcurrant seed oil combine to deliver immediate and long–lasting moisture. An Omega + Vitamin Complex lends protective properties to the skin barrier, while turmeric helps to even the look of skin tone.
RÉVIVE Rescue Elixir Anti-Aging Oil 30ml
RéVive Rescue Elixir Anti–Aging Oil will give you a radiant complexion. The lightweight oil is easily absorbed and won't leave a greasy residue. You will have a blissful sleep as the oil works its magic, hydrating your skin and making it soft. The night oil targets dry, coarse skin, making it appear silky and soft with a youthful glow.
3LAB

Anti-Aging Oil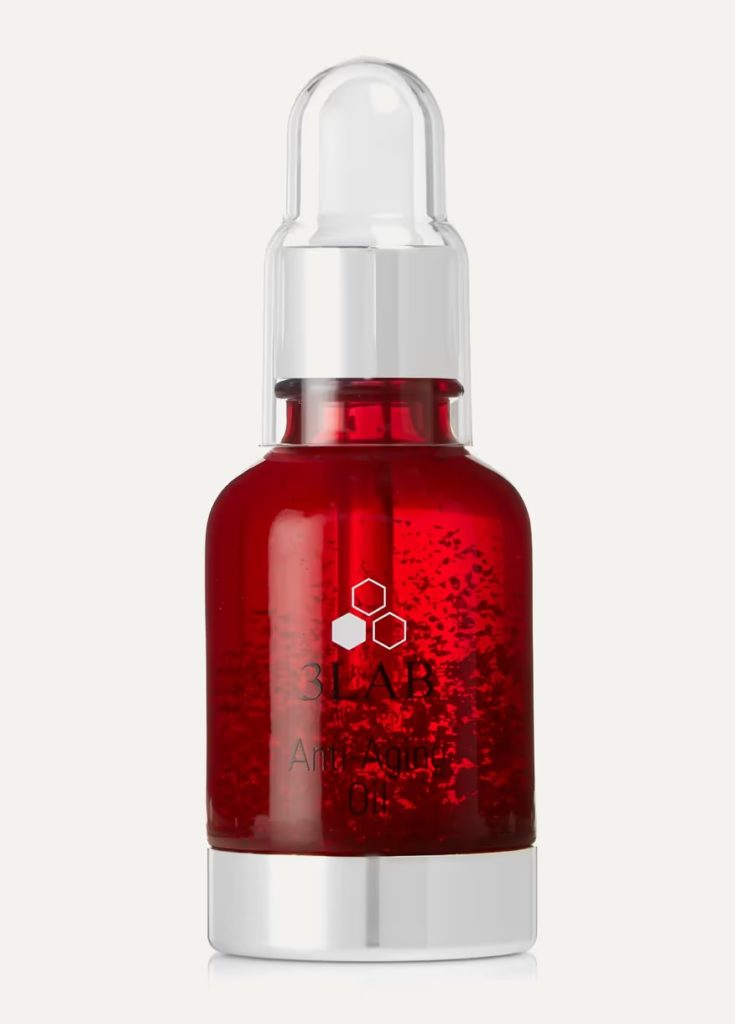 The 'Anti–Aging Oil' from 3LAB is formulated with active ingredients and 24–karat gold flecks designed to reduce the appearance of fine lines and wrinkles, resulting in smoother, younger–looking skin. Thanks to its high concentration of nourishing natural oils, it works to hydrate, firm and minimises uneven pigmentation.
GUERLAIN
Orchidée Impériale The Imperial Oil 
Guerlain's Imperial Oil is a facial oil made with a blend of 20 different botanical oils. It is designed to help restore skin's firmness and provide nourishment. The oil is silky and absorbs quickly into the skin without leaving a greasy residue. It contributes to the balance of lipid content, strengthens the quality of the skin's supporting fibres, and brings comfort and nourishment without leaving it feeling oily.