One of the oldest continuously inhabited cities on the planet, this prehistoric settlement played an integral role through the Roman, Byzantine, Ottoman, Serbian and Austrian empires eras. Those interested in the area's colourful history can visit the many museums dedicated to its story. It's also home to many theatres, monuments and an opera house, Belgrade's prolific culture providing a bohemian vibe. The surrounding beaches and river attract summer sun worshippers and you can party the night away on a floating barge nightclub. Still largely unexplored by tourists, the Serbian city serves as a wonderful introduction to the Balkans. 
Prezident Palace Belgrade (5 Star)
The first five-star adults-only hotel to arrive in Belgrade is a grand, opulent and artistic affair. Paying homage to 18th-century France, its Baroque styling is in part a reverence to Marie Antoinette and  King  Louis  XVI. As such, it is unashamedly glamorous and regal, oozing vintage sophistication. Antique furnishings, paintings and sculptures abound, creating a timeless French elegance that well suits the Prezident Palace's location in Belgrade's historic quarter, Dorćol. With a spacious exclusive spa and wellness centre, rooftop pool and bar, sophisticated restaurant, and excellent service this hotel is the perfect place for a stylish stay in this promising city. 
Metropol Palace, a Luxury Collection Hotel, Belgrade (5 Star)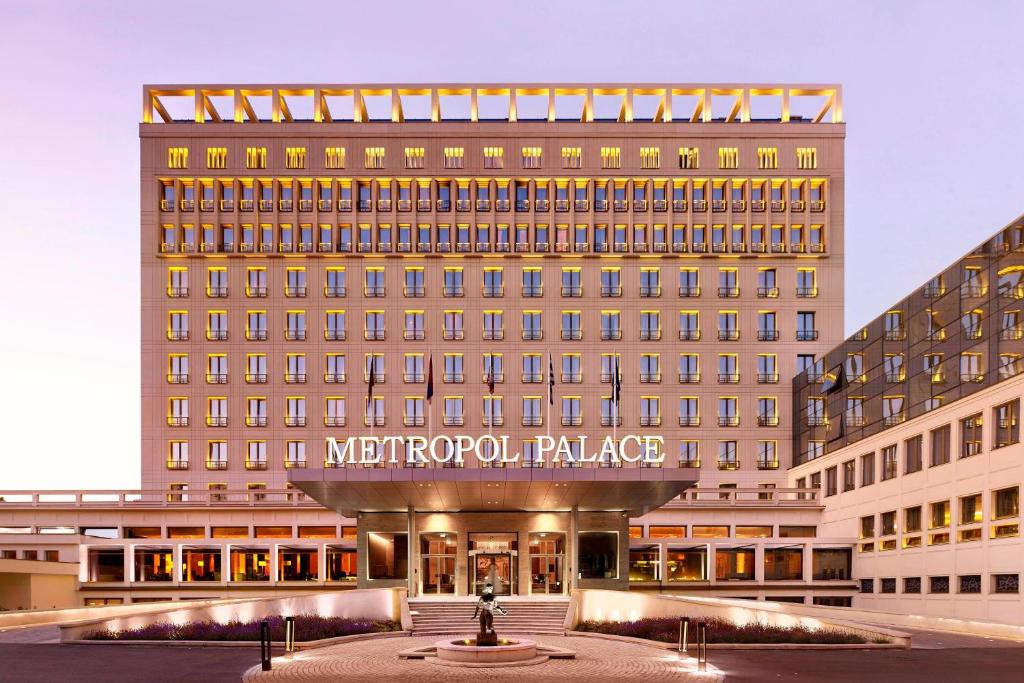 Just around the corner from the Nikola Tesla Museum, is the Metropol Palace. It first opened in 1957 (previously known as Hotel Metropol), having been renovated in 2012, with 198 air-conditioned guest rooms and 38 suites. Now the hotel facilities include a bar lounge, restaurant – accommodating halal and kosher diets – and a gaming room. A highlight is the Limegrove Fitness & Spa Center with its stunning 25-metre artistically lit mosaic-style pool, sauna, jacuzzi, gym, relaxation area, steam bath, ice fountain and six treatment rooms. Book to stay here if you'd like a haven of tranquillity among the city action.
Hyatt Regency Belgrade (5 Star)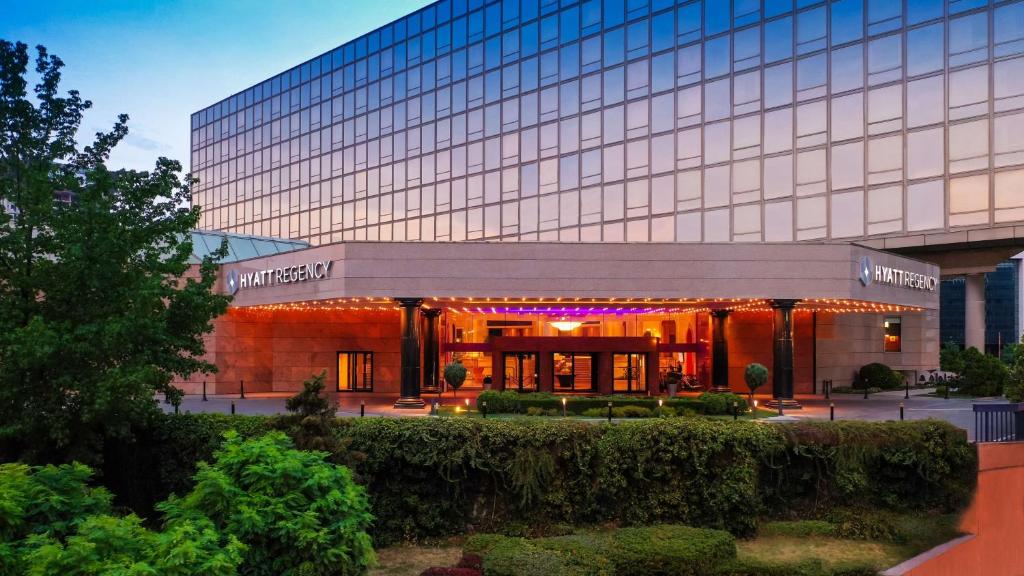 Stay in the new, quieter part of the city, at the Hyatt Regency, across the bridge from the older side of Belgrade. Built in 1990, the eight-storey building is five minutes from the Sava Convention Center. A popular business hotel, it has 302 rooms in neutral colour palettes, most of which are flooded with natural light thanks to its open outlook. An Executive Club Lounge is found on the seventh floor, available to Hyatt Globalists or for an extra fee. Guests can also unwind in the Club Olympus spa. And the dedicated concierge is always on hand to help with anything else you might need.
Nine Square Hotel Belgrade (5 Star)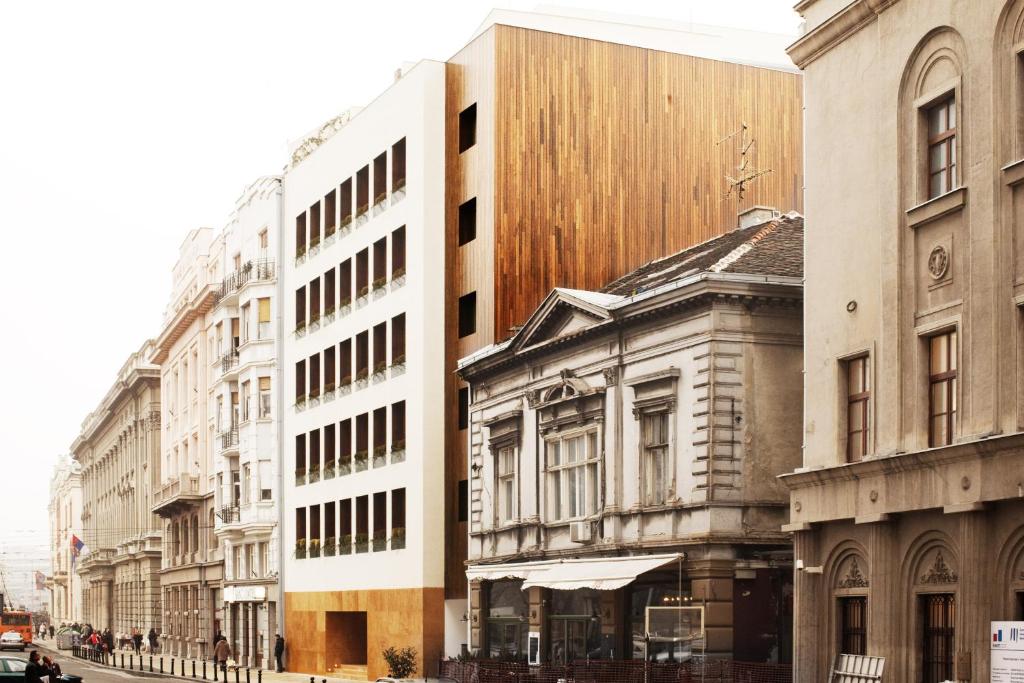 You could also stay right in the heart of the old town, in Dorcol, beside the pedestrianised shopping area. Furnishings at this award-winning boutique establishment come from the USA and Scandinavia, with the building itself having been designed by the renowned Brazilian architect Isay Weinfeld. The wellness sanctuary (complete with Japanese Ofuru tub and sea salt lap pool) fuses retro with futuristic design aesthetics in the basement. A member of The Leading Hotels of the World, Square Nine also has a vintage Lobby Bar, a restaurant with a garden terrace, an eatery serving fresh sushi on the roof and 45 bedrooms.
Saint Ten Hotel Belgrade (5 Star)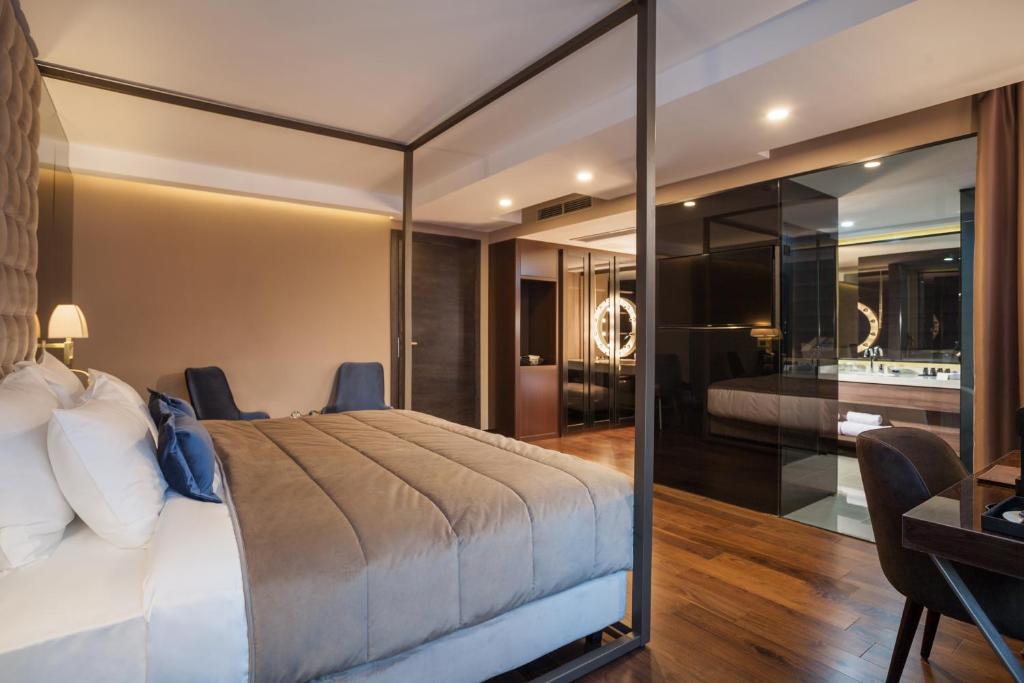 Another boutique option, this is one of the newest additions to Belgrade's hotel scene, each room boasting hand-picked furnishings. Air-conditioned, child and pet-friendly, the sleek hotel has a spa, bar and L'Adresse Restaurant, serving modern Mediterranean dishes. The interior decor is contemporary and comfy, with rooms spread across seven categories (including family and balcony suites). Self-catering spaces with kitchenettes are ideal for those planning a longer trip to the city. The landmark building was first erected in 1929 and is found in the lively, leafy district of Vracar – free airport shuttles are included in your stay.