Once a sleepy fishing village, this Baltic seaside resort is now the largest town on the German island of Rügen. Perfect for a beach holiday in the summer and a waterside spa break in winter, its lengthy promenade and 19th and 20th-century buildings provide a pretty backdrop. Those wishing to explore further afield can visit the nearby Jasmund National Park and its chalk cliffs, as well as hiking the town's outlying hilly terrain and the Granitz Forest. There are also museums, observation decks and a sand festival to enjoy when staying in Binz.
Grand Hotel Binz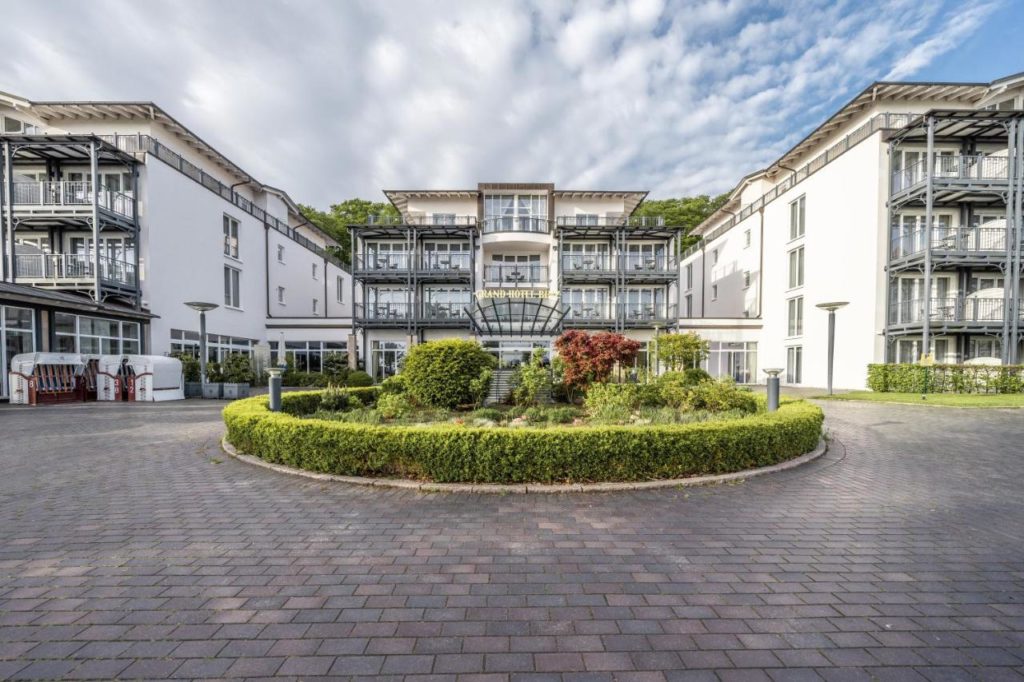 Far enough from the centre to afford peace and quiet, yet near enough to walk into the town, the Grand Hotel is well set up for travellers seeking to unwind. Some of its 127 rooms and suites have balconies, all have forest or sea views, minibars and robes. Book Thai massages and Ayurvedic treatments (which use oils and herbal remedies from India), join a medically designed fasting programme, take a yoga class, swim against the current in the indoor pool, or take little ones for a dip in the children's pool. The hotel offers dosha (Ayurvedic) and diet-friendly meals in the main restaurant to complement the wellness programmes.
Hotel Am Meer & Spa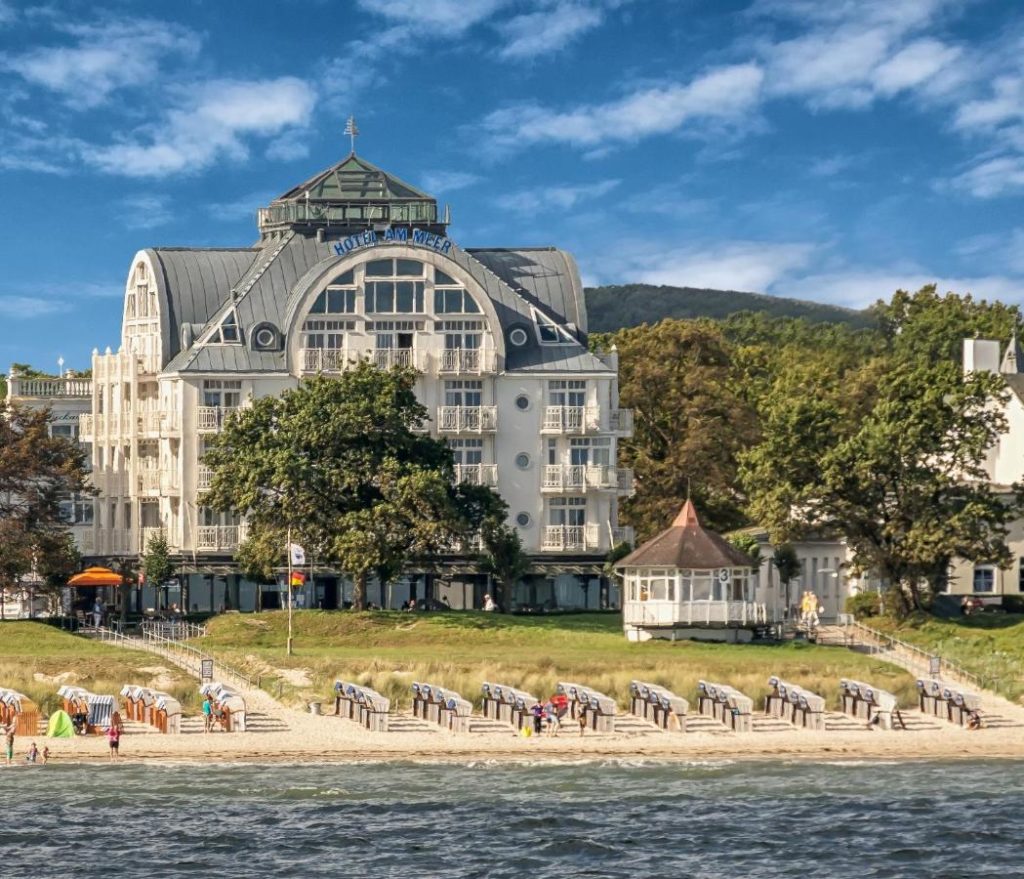 Book one of 60 bedrooms (all with balconies) at this oceanside, family-run residence. It has a nautical vibe; some spaces have porthole-style windows, the colour palette is evocative of sand and sea, and floors have been engineered to look like ships' decks. Hotel Am Meer & Spa has a pool, a fitness centre, an infrared cabin, three saunas and treatments using Clarins and Ligne St Barth products. The bayside Meerbar restaurant has lovely views, as does the rooftop Blue Moon Lounge. And wherever you are in the building, you're only ever steps from the beach, where you can recline on a hotel lounger.
Check Availability & Prices